So You've Realized You Want To Live Somewhere Else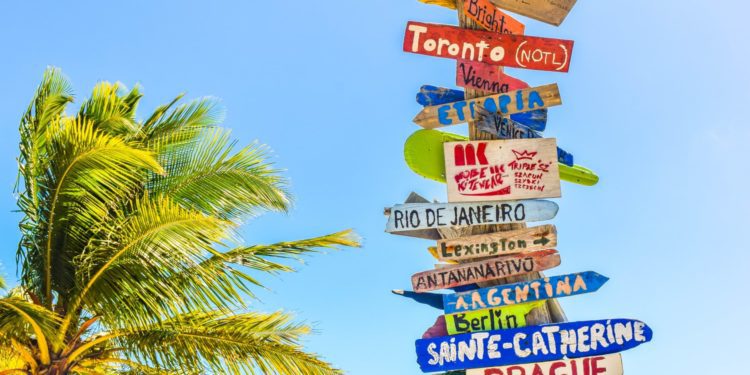 A lot of people get their travel fix and then go back to their lives back home to be close to their family, friends, and everything that makes them feel comfortable. Not everyone who embarks on an adventure around the world does this, though, and for some, traveling unlocks something inside them that makes the thought of returning home something they do not like.
When this happens, plans start bubbling up inside of where they will soon call home, and if this sounds a little familiar, you've likely had similar thoughts. While there's nothing wrong with uprooting your life and starting all over, there are some things you must consider first.
Available Jobs
The first thing to think about before leaving your home for a new life elsewhere is whether you will be able to find work. Sometimes, this is easy enough, as you may be able to organize a transfer if your current company has branches in your new home. However, it's not always that simple.
Some countries won't allow you into the country without a return flight unless you have the proper visa documentation, so you may need to organize a new job beforehand. If this isn't possible, consider finding ways to make money to support yourself in the meantime while you look for proper work and hope that the visa sponsoring process is straightforward enough that you don't need to leave and then come back.
Rent or Buy?
Once you have found a new job, you'll need to start looking for a place to live, as staying in a hotel can get expensive fast. In some parts of the world, you may be able to volunteer at hostels while you look for a place to live, but it may be better to visit before leaving to have a look at a few areas that are suitable and close to work.
If you're in a hurry, click here to learn more about moving into a home that you will own (if possible) quickly. This is especially useful if your new job requires you to start immediately and there are few options available.
Saying Goodbye
Finally, you'll have to deal with the always bittersweet goodbye to your family and friends. This isn't as easy as when you head off traveling, as everyone knows you'll be back soon, and instead, you could be saying goodbye for longer than people expect.
Before leaving, make sure to get everyone's contact details and make arrangements to catch up as soon as possible. They will be happy to give you a few days or weeks to get settled, but you might quickly be taking Skype calls at every possible moment. These calls might give you a twinge of homesickness, but remember that you're doing this for you, and that should make you feel better.
The Next Big Step
Moving away from your hometown to somewhere possibly on the other side of the world is a massive step to take. However, if it's something you've thought about seriously and understand what it takes to live successfully elsewhere, then go for it. Chances are you will not regret it.