What to Wear on Your First Summer Date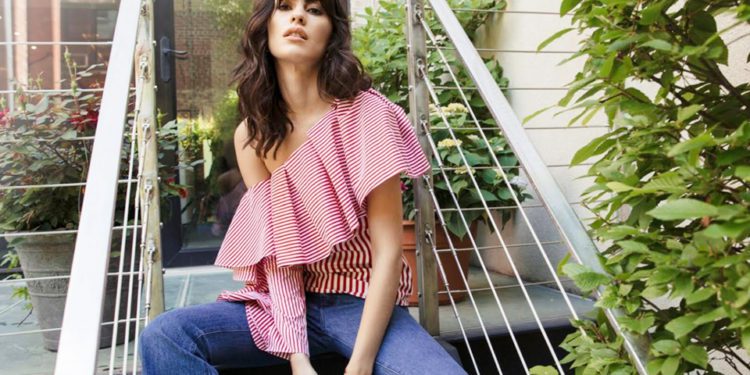 The idea of the first date brings a feeling akin to having butterflies in the stomach. It is a dream day in anybody's life, especially for girls. This day is full of excitement for the would-be partners as they meet to determine their level of compatibility and evaluate their interests.
Physical appearance plays a vital role on this big day and since clothes form the major part of your physical appearance, it is extremely important to pay special attention to what you wear on your first date.
You don't have to dress to kill as that might make you appear too desperate about the day which is only going to dampen your partner's spirits.
Whatever you wear make sure, it blends with the time and place you will be meeting in. Makeup is another important element which can make or break your look.
Choose your make up according to the place and time. Wear subtle toned lipstick and eyeshadow for the day. For evenings you can try the smoky eye look with a neutral lip color.
Here are some outfit ideas you should wear on your first date to make a lasting impression on your boyfriend.
1) Breezy Tops with Pants
Your summer date is a Choose floral prints in your tops. Pair the tops with simple jeans, pants or skirts. One thing you great opportunity to wear the feminine dresses and tops that have been lying in your closet for a long time. should remember while dressing up for your first date is that you shouldn't wear revealing outfits. Wear a pair of pumps or heels to go with the outfit.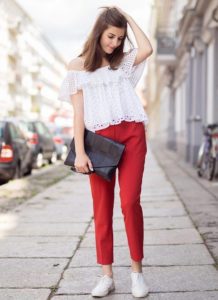 2) Jeans and Tee with a Duster Coat
If it is a coffee date, a simple pair of jeans and t-shirt with a duster coat would be enough to look ready for the day. Opt for a designer duster coat to flaunt your trendy side. Add an extra bit of glam to your look by wearing a classy wristwatch and dainty earrings. Wear wedge heels or strappy sandals and play up your best features with strokes of mascara, blush on your cheeks and tinted lipgloss.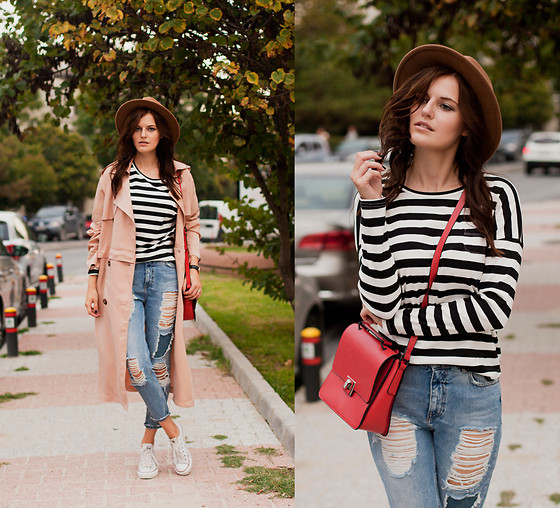 3) Silk Blouse with Pencil Skirt
For a lunch date, a silk blouse and pencil skirt with lace highlights would do the job perfectly. You can pick a sleeveless blouse or with different collar designs depending on the weather. Style your hair neatly and wear a flirty bracelet and earrings to look put together. Carry a nice clutch with this outfit. Wear a peep toe belly or wedge sandals to finish the look.
4) Knee length dress with crochet shrug
Knee length dresses work well for movie dates or lunch dates. Opt for dresses in floral prints. Don a crotchet shrug over the dress to add a layered effect. Style your hair into a ponytail to let your pretty face come in the spotlight. Carry a nice shoulder bag or sling bag with the dress and complete the look with a pair of gladiators or wedge heels.
5) Palazzos with the Sequinned blouse
If it is an evening meet up,  you can wear a pair of palazzos with a blouse embellished with sequins in the same color. Put on a few bangles on one arm and wear a watch on the other. Don a silk scarf around your shoulders to enhance the appeal of the outfit. Combine this look with a pair of glittery heels.
6) Halter Neck Maxi Dress
Maxi dresses are a fantastic option for dinner dates.  When choosing the dress, make sure it fits you well as nothing hampers your look as bad as a poorly fitted outfit does. Get the alterations done before you wear the dress. Wear matching jewelry and makeup with a lustrous heel.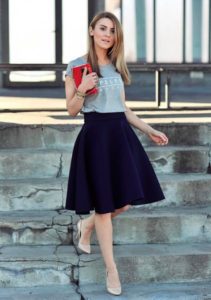 7) Short Sleeved T-shirt with Midi Skirt
Midi skirts are a wonderful piece of clothing that gives a whole new look to any boring outfit. For summer date you can pick midi skirts with the short sleeved t-shirt. Pair a striped midi skirt with a short-sleeved tee shirt to be ready for your date. Put on a dainty necklace, bracelet, and earrings to go with the dress. Carry a decent looking handbag to look ready for your date.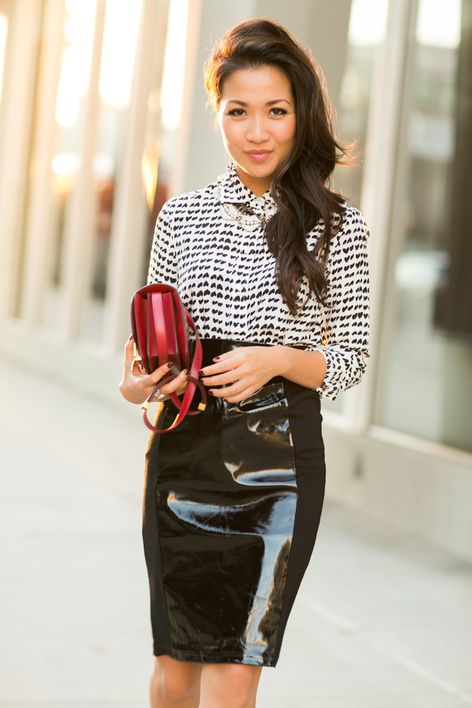 About the Author
Amanda is a hard working Professional with a degree in Business Management. Apart from her daily job, She loves working in the Fashion Industry. She has been working with TshirtIdeal.com for some time now. Amanda Keeps up with the fashion trends and loves fashion blogging and makes sure that her lifestyle reflects the same.