Top 5 Gold Chains To Pull Out Hip-Hop Look For Men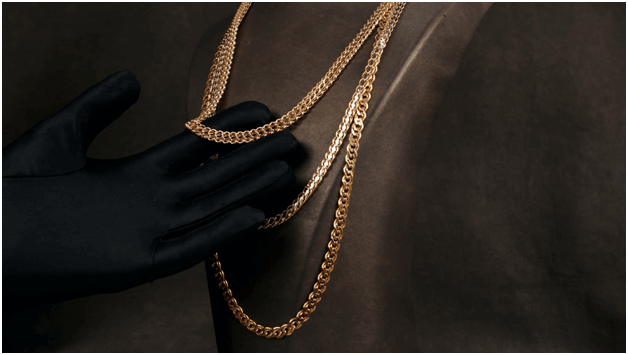 Mostly only women are seen wearing a necklace, especially the gold chain. They are comfortable in wearing a gold chain but even they never pulled out hip-hop look with gold chains. While men are still confused about wearing any jewelry. I don't think it should be a confusion. After all, even in ancient times, men used to wear jewelry. Jewelry displays the power, confidence, sense of style and ancient importance. Recently, Native American men were seen pulling out many necklaces at a time with an earring too. So it is totally cool and classy to wear jewelry.
Gold chains have been in trend for a couple of years in men's jewelry too. The gold chain can be worn on casual wear but they give a whimsical look when pulled out as a hip-hop look. Gold chains are the best elements to add a charm to a hip-hop look.
Hip-hop look originated from African, American, Latin and other inner cities. Initially, singers, rappers, and dancers were seen carrying a hip-hop look. Hip-hop look consists of baggy t-shirt and jeans, an over-jacket, a hat or bandana, sunglasses and most important element that completes the hip-hop look is Jewelry. And gold chains are always considered as the Hip-hop element.
The different link styles available in the gold chains can sometimes make you feel cushy about the selection. But do you know different types of link styles are styled differently with the outfits and other jewelry? The different link styles are the Cuban curb chain, Box chain, Figaro chain, Rope chain, Wheat chain and many more. Of them, some give bold and heavy look while some are smaller and that is to be paired with pendants.
Here are the six best gold chains that are magnificent and gives a rich-look.
Iced Out Cuban Chain Necklace
For the boldest and classy look, go for the Cuban chain necklace. The iced out chain will add a more elegant effect to it. Cuban chain necklaces are heavier than any standard necklace and it is the most popular among the hip-hop style jewelry. This iced out Cuban chain is manufactured with the environmental friendly brass and is plated with 18K real gold. The variety in sizes are 18", 22", 26", 28", 30", and 36" and width is of 14mm. Pair this Cuban chain with other small gold chain necklaces with pendant for a perfect hip-hop look.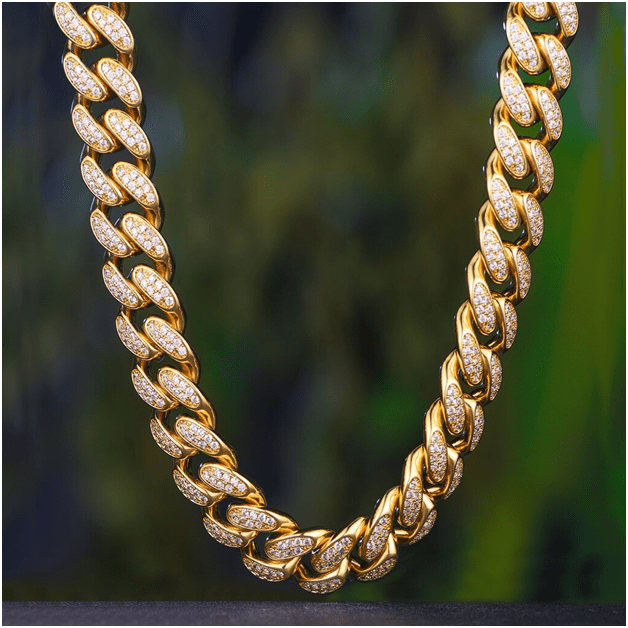 Hippie Rope Chain
Rope chain necklaces are the thinnest form of the chain. They are twisted in a way that it forms a rope-like structure and is popular to create the rapper look. They look splendid even when worn single. The materials used in the making of a  hippie style rope chain necklace are 18K real gold, 316L stainless steel or black gun plating. The weight of this chain is around 16g-27g. It comes in with the width of 3mm, 6mm or 9mm and sizes of 18", 22", 26", 28" and 30".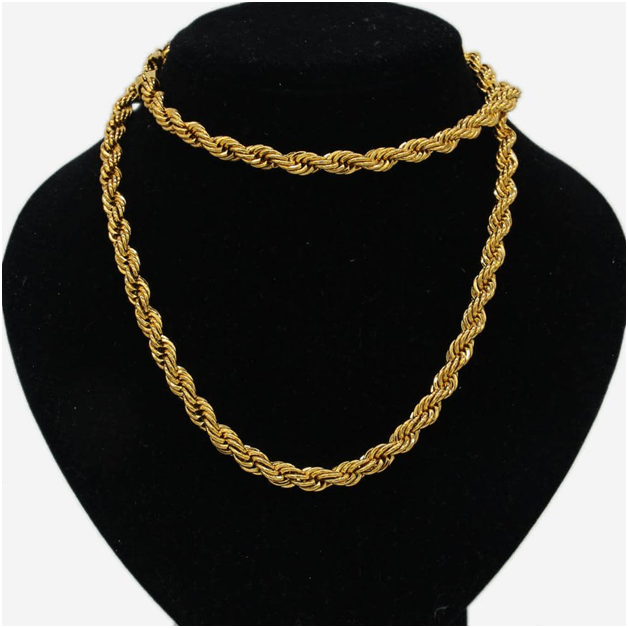 American Style Chunky Big Chain
This is the best hip-hop style chain you can ever get. This chain single is enough to make people notice your jewelry. This American style chunky chain necklace is 19mm wide and comes in only one size and that is 28". This chain is made up of environment-friendly brass and plated in 18K real gold. The weight of this chunky chain necklace is 104g.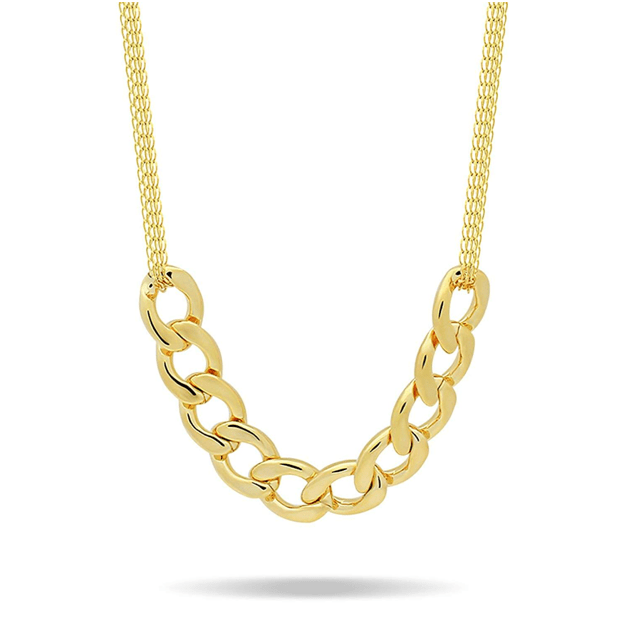 Hip-hop Wheat Chain
You know it is a wheat chain if chain links appear to be braided or twisted. Wheat chain necklaces are smaller and lighter in weight. They are preferred to be worn adding a pendant to it. This hip-hop wheat chain necklace is made of environmental friendly cooper and plated in 18K real gold or black gun or stainless steel. They come in 18", 22", 26", and 28" sizes with a width of 6mm. Wear this kind of necklace in a set having necklaces with pendant as well as a plain chain.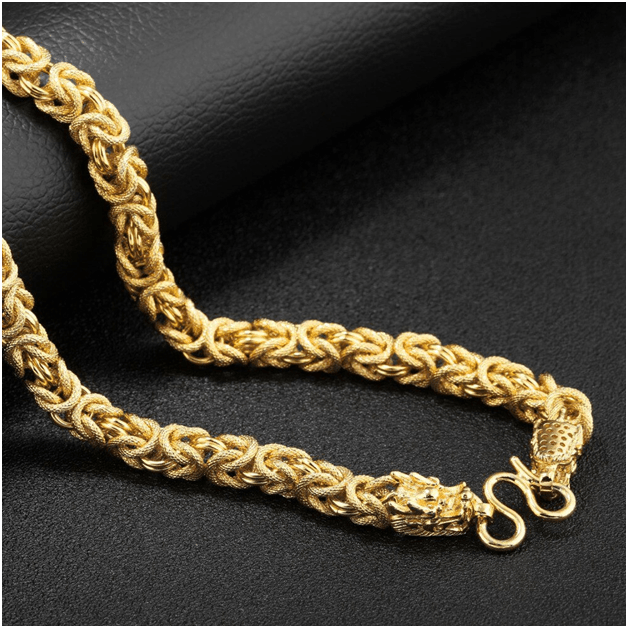 Figaro Chain
Figaro chain necklace is also smaller and lighter. The addition of the pendant of the hippie element to Figaro chain will perfectly blend with any hip-hop style you want to pull. Figaro chains are the chains with 2 or 3 shorter links connected with one elongated oval link. They are usually paired with the set of necklaces for hip-hop style as a single chain is too decent to be considered as hip-hop look. This Figaro chain is made of environmental friendly brass and plated with 18K real gold. It comes in different sizes of 18", 20", 24", and  28" with the width varying from 6mm or 7mm.