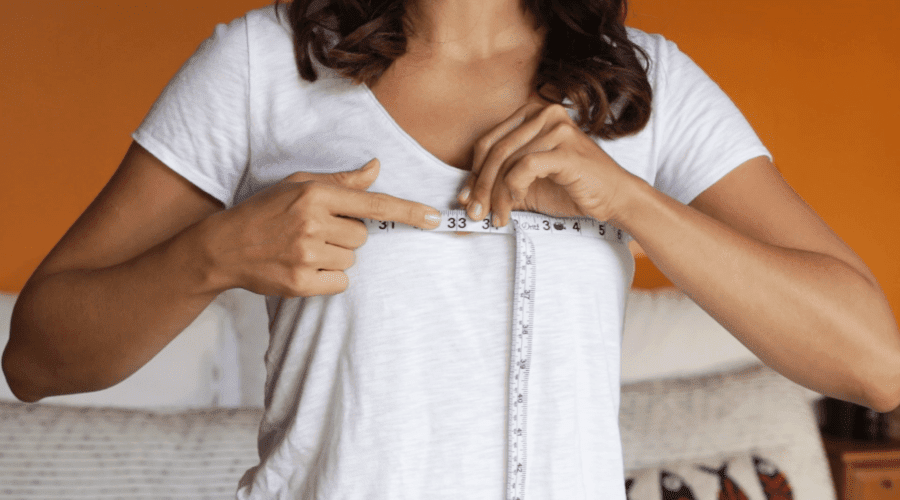 Top 11 Tips to Buy the Perfect Bra
There is no denying the fact that a wrong ladies' bra has the potential to ruin a happy day. It can cause awkward spillage, gaping in cups and the straps can dig deep into your skin or fall from their place from time to time. If you have ever faced any of these 'bra gone wrong' situations, you already understand how frustrating and terrible it can be. In order to avoid such situations, the right shopping is the key.
Shopping for the best bras for women doesn't come that easy. In fact, this smallest clothing item can be the hardest to shop for.  Considering this, we have enlisted a few easy tips that will help to make your offline as well as online bra shopping less troublesome. Irrespective of what the occasion you want the bra for, these tips will help you find the right style and fit.
1) Determine the size:
Figuring out the size of bra carries utmost importance not only in terms of appearance, but also to lend support and define correct posture. Thankfully, determining the size is much easier than you think. You simply have to wear a good fitted non-padded bra and use a measuring tape to estimate the band and cup size. You can refer to Clovia's bra size calculator for detailed instructions to get the bra size right.  It is always good to have a little idea about the baseline numbers before you begin to shop.
2) Know your body type:
In order to get the right bra, you should be well-versed with your body type. After all, you don't want your breasts to look saggy, right? By knowing your body type, you can narrow down your options and see what exactly suits you.  Here is a rundown of the type of bra you should opt for according to your body type.
Asymmetric breasts- Plunge bra
Round breasts- Any type of bra (you're blessed)
Bell-shaped breasts- Underwired Bra
Muscular breasts- T-shirt bras
Side set breasts- Balconette bra
3) Prepare a list:
Most people usually prepare a list of items they need when it comes to shopping. This is exactly what needs to be done in case of online bra shopping too. Make a list of all the best bras you need for your lingerie collection, varying in colors and types. Look at your wardrobe and figure out what kind of bras will blend well with your clothes. If you are not sure about how to start, sticking to a black bra, two nude bras, a printed bra, a sports bra, and a multi-way bra is a good idea. These bras will serve the purpose for most of the occasions.
4) Fix a budget:
Bras can burn a hole in your pocket if you don't fix a budget, so make a list of all the essentials. It is important to understand that spending on an ill-fitting bra is certainly not worth it just to save a few bucks. It will make you uncomfortable later down the line, so invest wisely. Be smart and look out for offers and on-going sales to make the most of it.
5) Choose the right store:
Once you determine your size and body type, make a list, and fix the budget, the next step is to find the right store, whether online or offline. While there are several stores that offer bras, choose a store that specializes in under fashion like Clovia or you will face a hard time shopping. You will get a wide variety of bras to choose from with guidelines and a detailed size chart to make your shopping experience hassle-free.
6) Try it in the right manner:
Did you know that the way you wear a bra has a significant impact on the way it fits and looks? That said, it is imperative for you to try the bra in the right way. Bend halfway forward, scoop your breasts in the cups, and hook your bra from the back. Once you are done, you can get up and check if everything looks the way it should.
7) Inspect transparency:
If you don't want to be a part of the 'oh-so embarrassing' situations, always wear a thin t-shirt over your bra after you try it. This will help you to find out what it will look like in sheer costumes in order to prevent any surprises or disappointments, just in case. Plus, it will give you an idea of how your body will look like under your clothes.
8) Move around a little:
While checking your new bra in the mirror is a must, it is also important to move around a little and see if it really fits well. Keep a critical eye and look for warning signs such as spillage, gaps, or digging.
You should also turn around and see if the band fits well. If the back band stretches too much or rides up from its place, the bra is definitely a no-no. Additionally, it shouldn't feel uncomfortable or painful either! It reflects that the underwire isn't fitted properly.
9) Permit some stretching:
Most bras are crafted using a flexible material that stretches with time. One of the best tips to eliminate this problem is to choose a bra that fits well on the widest fastening. This will allow you to tighten the bra in case the material stretches later on. This is an excellent way to increase the longevity of the bra.
10) Grab bra accessories:
Get your hands on some bra accessories as they can be your savior in preventing faux pas in certain situations.  To go around without any worries, it is always a good idea to keep yourself prepared with accessories, such as band extenders, clips, and strap padding.
11) Care for your bras:
Once you keep all the points mentioned above in mind and invest in perfect bras, it's upon you to take good care of them. Instead of machine washing them, it's always a better idea to hand wash them.  Even if you do have to machine wash them, it is advisable to use a separate protective garment bag.
Now that you know these helpful tips, it's time to go shopping and get your perfect fit and style.