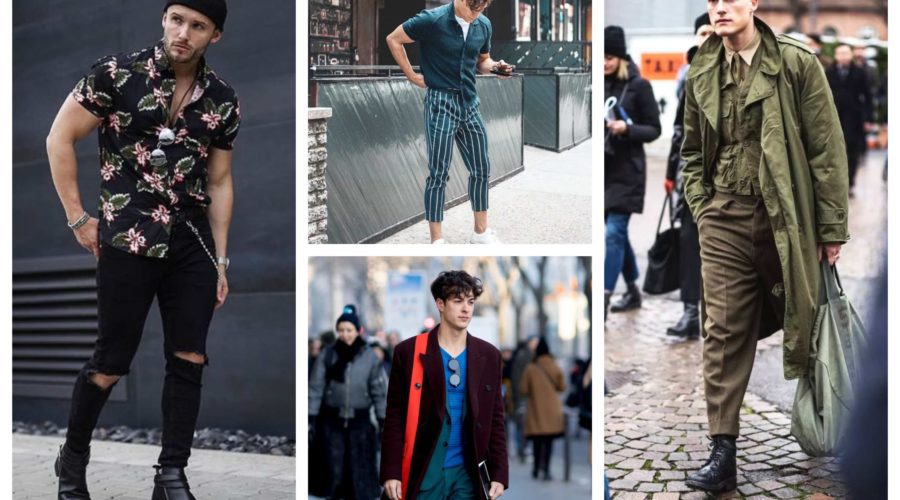 Top 10 Street Style Trends for Men
If your mind has been flooded with tons of questions regarding best street style trends, then you should not be worrying at all. Since I am going to shed light on some of the best grass root style trends for the gentlemen you better start comparing each one from another. More or less, it's a common knowledge that fashion has no limits. Its deeper than one's imagination, hence fashion should not be considered something with a special formula which you want to apply to your personality in a specific manner. So, let's dive into the world of fashion and see what trends have been dominating the grass root styles.
 1) Casual plaid trench coats
A fashionista can not deny the importance of classical trench coats passed to us through the previous generations. Every single coat uniquely defines a wearer's personality. However, with the end of classical era comes countless forms of fashion.
How about the modernly transformed versions of old-fashioned outer wears?
There is absolutely no chance you can survive against men donning plaid trench coats who can beat their fashion rivals effortlessly. I have realized, formal dress beneath a plaid trench coat has already become a trend which means it is no longer hard to spot a man donning formerly unrecognized plaid checked outer wears. Sounds awesome? Get it a try.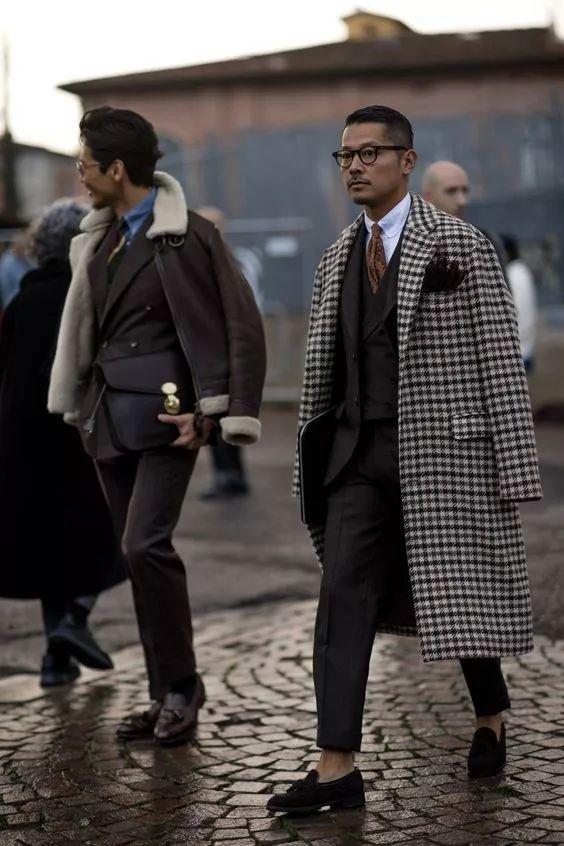 2) Oversize pant with a long shirt
Baggy-style never fades away! Have you been wondering why? Let me make it simpler for you. Its all about the number of options you can have to wear anything with a baggy shirt or a jeans.
Take a look at the picture and ask yourself if this guy looks strange? I bet, the answer would be negative.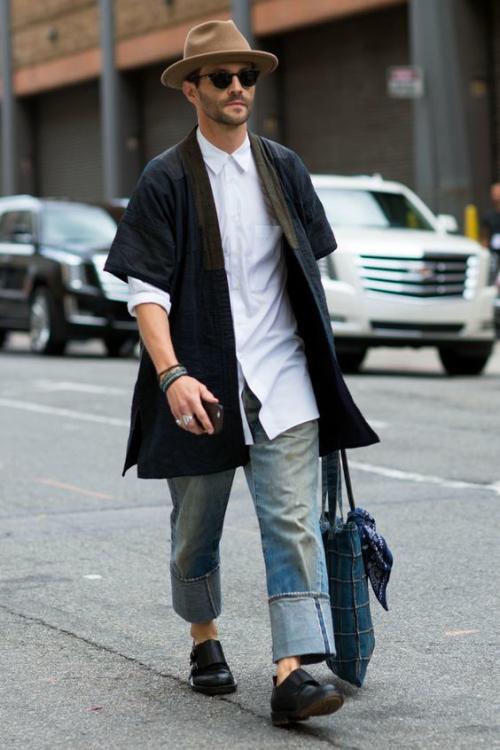 Generally speaking, there is no risk involved in pairing an oversize jeans of some random color with a long t-shirt, lol. This trend has no classical influence, therefore, it can definitely work for the so-called modern fashionistas. For your information, Its was not a trend until a few years ago to walk up the street while being dressed as above.  But, now it is more than just a trend which countless fashion followers do follow.
Does not look cool at all? Scroll down as there are plenty of options left.
3) Layer a jacket beneath a single striped coat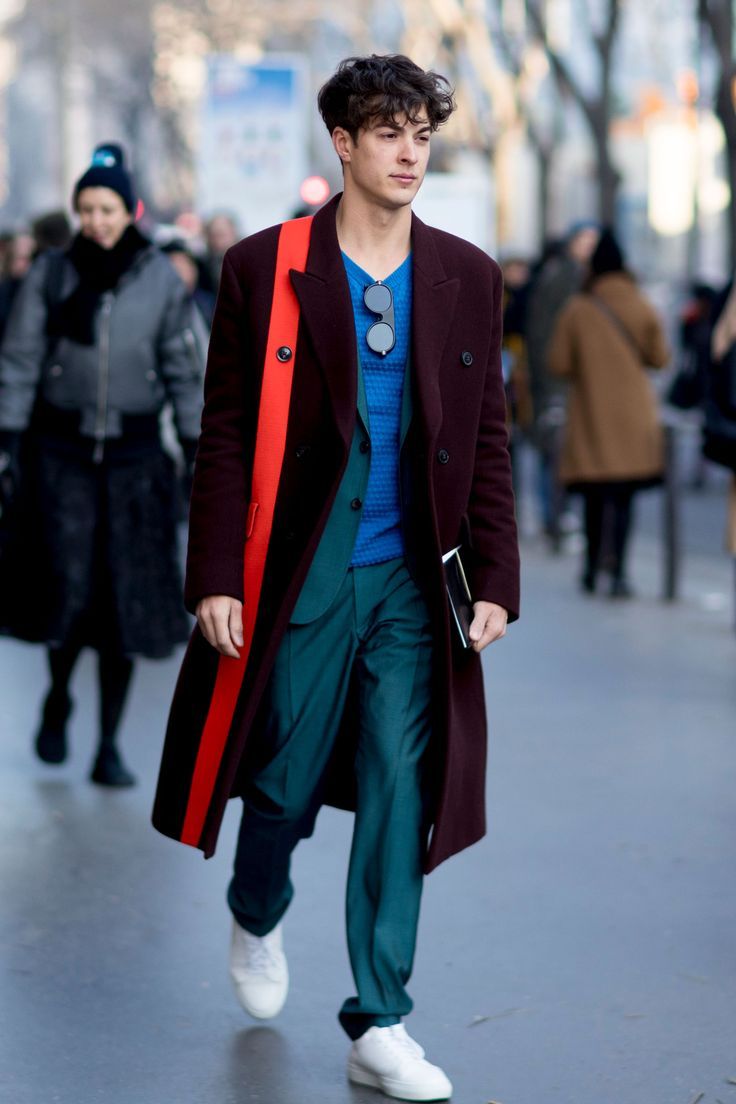 Have you ever worn a jacket and a v-neck t- shirt beneath a coat?
Since i haven't been good at guessing, I am unable to guess your answer, but for let me tell you that It's not as odd as it may sound to layer a jacket beneath a long outerwear. All you need is a little bit of courage and daring personality to go for the rare but graceful styling option. Replacing striped coat with a plain one can be much classier and fetching. Folks, regardless of age, tend to be inspired by the trans formative fashion leading to the emergence of a specific group of people which seems to be focusing on extreme innovation in terms of style.
4) Wear suspenders
The decades-old tradition of wearing suspenders or braces is not a lost practice anymore. This time, braces are not being worn to hold up the trouser, but rather to enhance one's style with a vintage touch. Unquestionably, it looks chic and extremely cool. You can allow your style to be influenced by the classical era with the intention to represent a more mature version of yours. With that flat cap sitting on your head and suspenders touching up your shoulders, you without any doubt can indicate the return of a forgotten trend.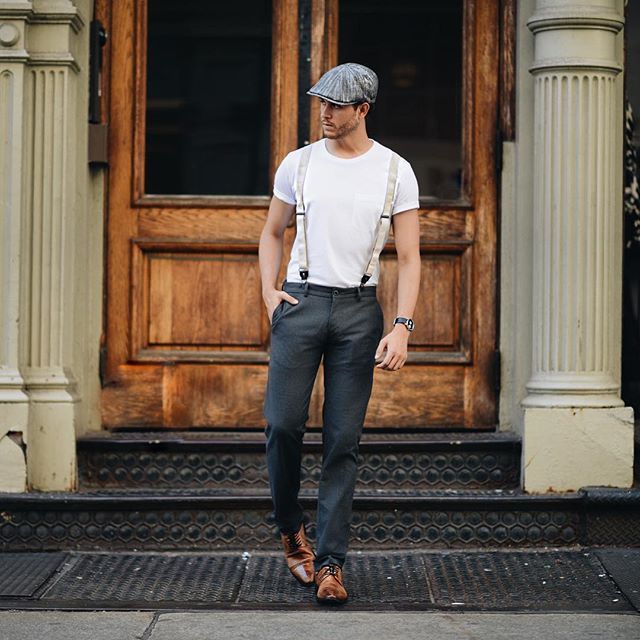 5) A perfect combination
Who said flower prints have been associated with women only? I mean. show me a proof please! One of the growing street style trends is pairing ripped jeans with any random flower printed shirt. At least, i have seen infinite folks who have passionately adopted this trend. Even undeniably, its getting more trendy than the rest explained above due to the fact flower prints have dominated the overall style leaving no reasons for the ripped jeans to be the center of focus.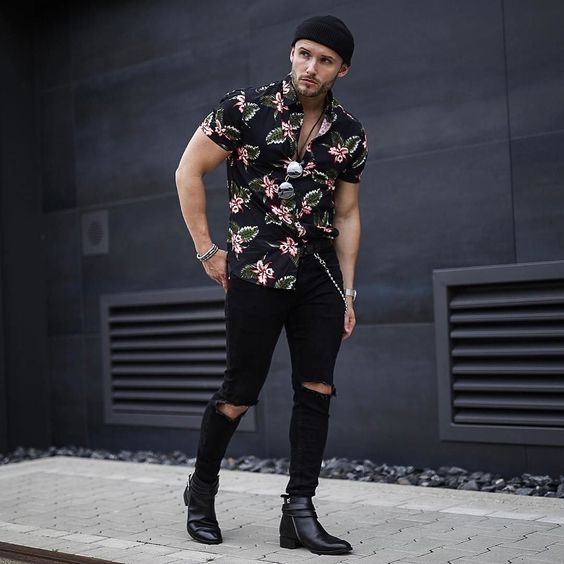 6) Striped Trousers can't be unnoticed
The use of stripes isn't that new at all! Back in the 19th century, it was a symbol of Navy men as you can find marines wearing it in tons of old pictures. Yet with the passage of time, we have observed its frequent use with a slight change in the pattern and design. Perhaps this is why there are a lot of men who still love to wear stripes even today.
To revitalize your look, along with it, you can take on contrast sneakers, cover your chest using a short sleeve shirt and you are ready to rock.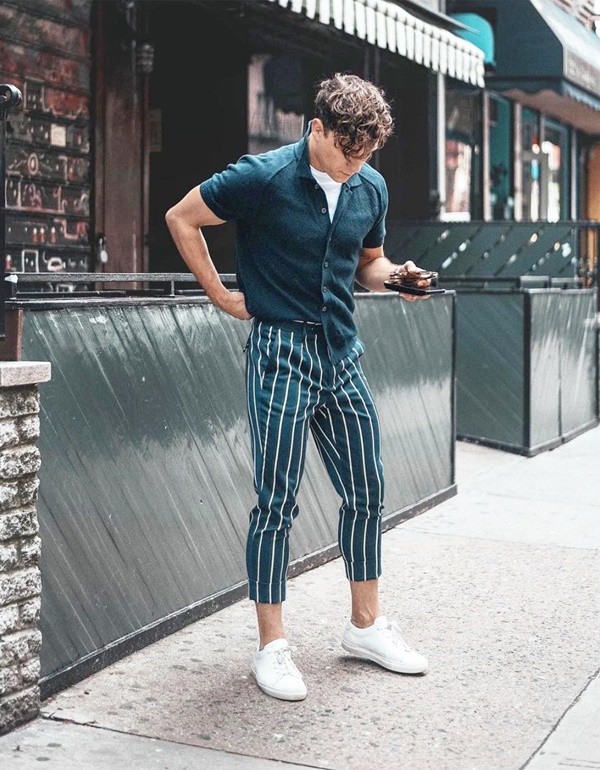 7) Don't ignore a jacket
As innovation in the world of fashion is introducing more and more impressive dressing styles, jackets are still dominating our everyday outfits. It does not matter whether its cold or hot, denim wears will always be in the trend and would remain a significant part of our fashion needs. Maybe that's why men can't stay away from denim jackets for a long period of time.
Each individual has his own taste of fashion, however the majority of the gentlemen seek the help of Hollywood fashion designers for best outerwear ideas. For an instance, take the Love Simon Nick Robinson Denim Jacket, you would be able to realize a lot of guys have been reproducing its customized versions for the sake of looking extraordinarily appealing.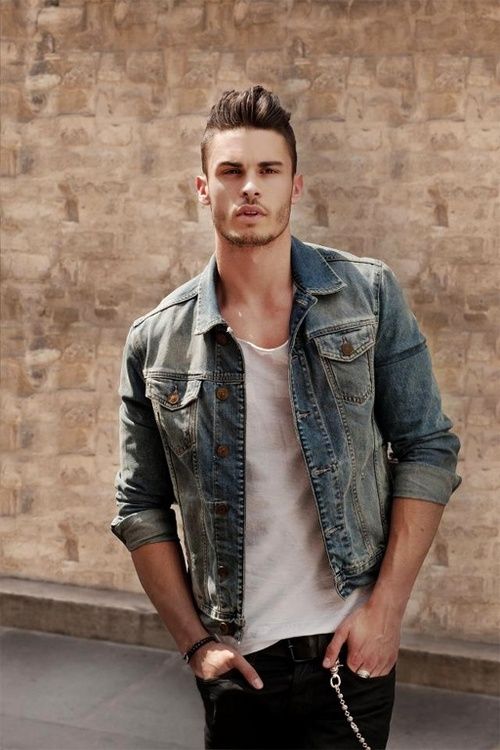 8) Wrapping up a shirt around the waist
it's not your fault if It does Look pretty uncivilized to you. For a fashion guy, this is absolutely a rocking style to be dressed. It preferably looks enthralling with oversize pants only. If you decide to replace the baggy jeans with leggings or slim fits, you dare not to do that. To adopt this street style, must-haves include multi-color long sleeve shirt and those sports shoes. Furthermore, you dont necessarily have to grow your hair or the beard to be as cool as the guy in the picture.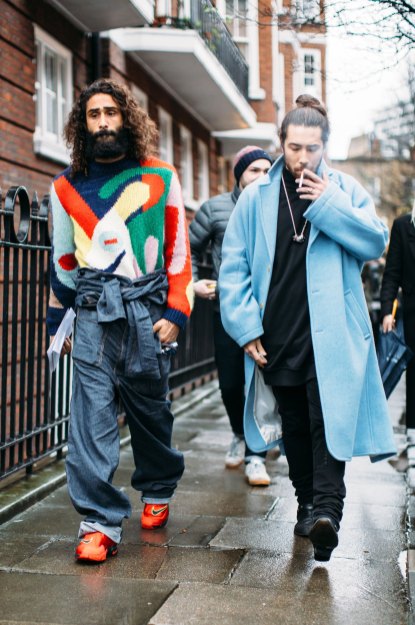 9) That's a glorious scarf
 Have you ever come across a guy wearing a scarf around the neck?
A scarf acts as another fashion tool to enable you to look remarkable. It adds attraction to your personality in a way that not only you look decent and elegant but as well as you feel to be more stylish. Call it a magic or a trick, it's up to you. Wrapping it around the neck reflects your chic look with a casual touch. However, you should not refrain yourself from trying a scarf with formal dressing specifically with that blazer. It looks fancy with a formal suit as much as with a casual dress code.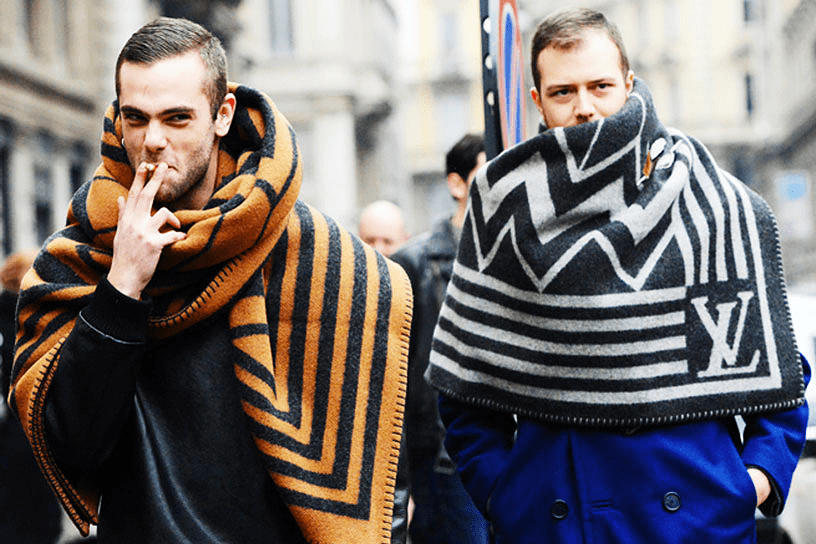 10) The military touch
While Camouflages are still commonly utilized as a fashion tool to display solidarity with the the man at the front, the advanced yet plain street style of military-touch dress code is taking the urban world by storm. The more you observe the presence of newer version of camouflages-inspired style the more you would see gentlemen adopting it.  In fact, the undeclared invasion of fashion by the military-inspired dressing style is greatly influencing all the rest of the trending street styles. In order to look tough and as cool as an army man, you really should give it a try.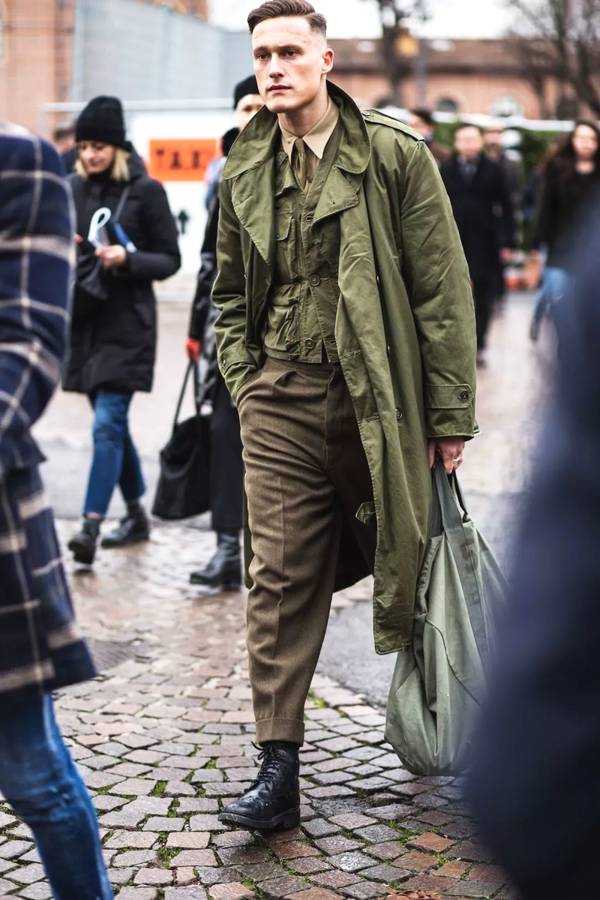 Author Bio
Tara Pitt
I am a Houston based writer working for Just American Jackets! My stories revolve around trending fashion and style. I take a keen interest in what's going on in the fashion industry.