How Swarovski Changed Hollywood Style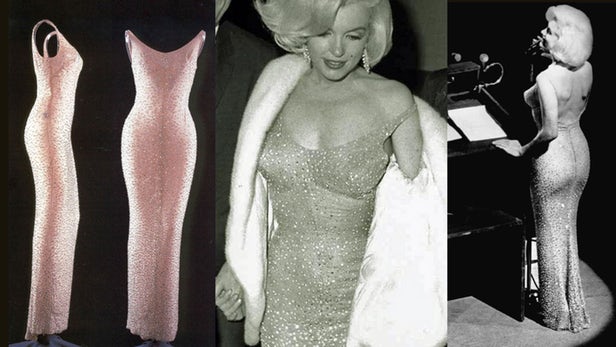 Some of Hollywood's most iconic outfits have had an extra touch of sparkle, thanks to Swarovski.
From magical fairy tales to award-winning musicals, costumes have been elevated from gorgeous to out-of-this-world amazing with the addition of these stunning crystals.
Marilyn Monroe's Dress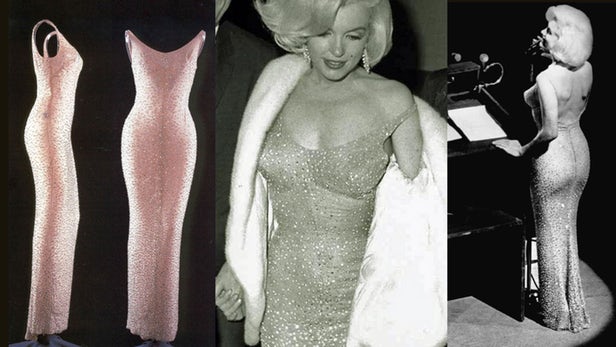 In May 1962, the then-President of the United States, John F Kennedy was celebrating his 45th birthday in New York City.
Unbeknownst to him, Marilyn Monroe has snuck out from filming her latest movie, Something's Got to Give, and had organized a surprise for the party.
When introduced on stage, Marilyn appeared in a white fur coat which she then removed to reveal THE dress.
It was made of sheer fabric and was so tightly fitting that she had to be sewn into it.
The dress also featured over 2,500 shimmering Swarovski crystals sewn into it.
This iconic dress became one of the most recognizable of all of Marilyn's outfits. It was eventually auctioned off in 2016 for a staggering £3.87 million.
Elizabeth Taylor's Head Dress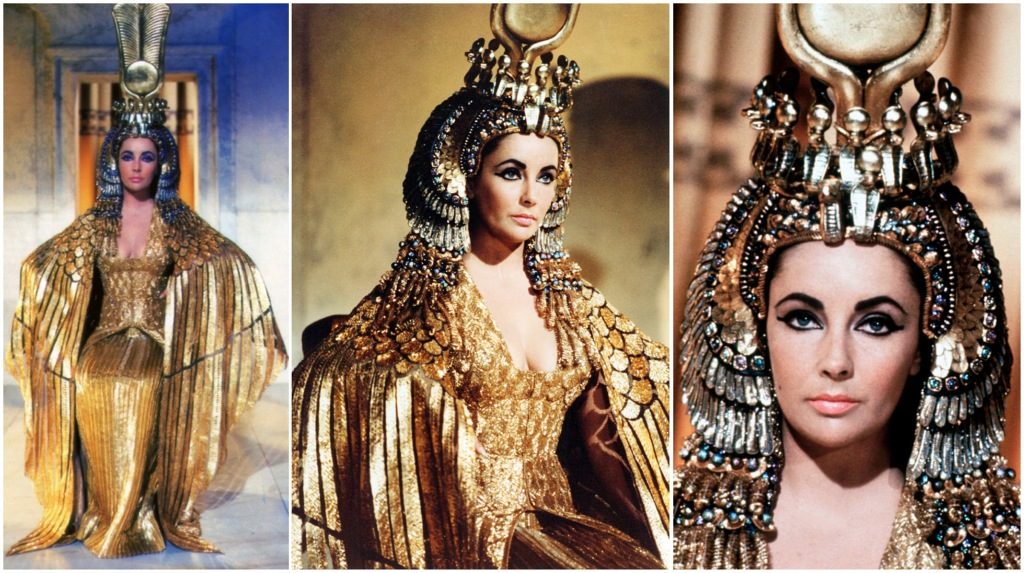 Produced by 20th Century Fox in 1963, Cleopatra became famous, not only for its staggering budget or the scandal affair between its two lead stars but also for its amazing costumes.
Elizabeth Taylor played the iconic Egyptian Queen and wore an incredible 65 outfits throughout filming.
She broke the World Record at the time for most costume changes during a film. She was only surpassed in 1996 by Madonna's 85 costume changes in Evita.
Heidi Klum, known for her fantastic Halloween costumes, even did a version of Taylor's iconic costume in 2012 – complete with crystallised make up!
Michael Jackson's Glove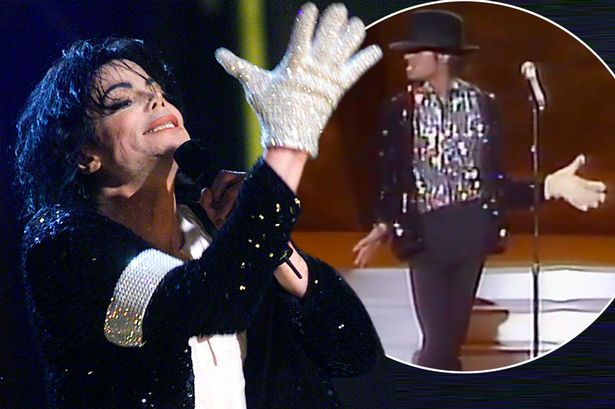 Known for his creative flair as well as his music, Michael Jackson was one of the most popular singers of his generation.
One of his trademark looks was a sparkling black jacket, white t-shirt, and a single white glove, decorated with Swarovski gems.
Created for Jackson's 1984 Victory Tour, the crystal-encrusted glove sold for a whopping $190,000 in Los Angeles in 2009.
Cinderella's Slipper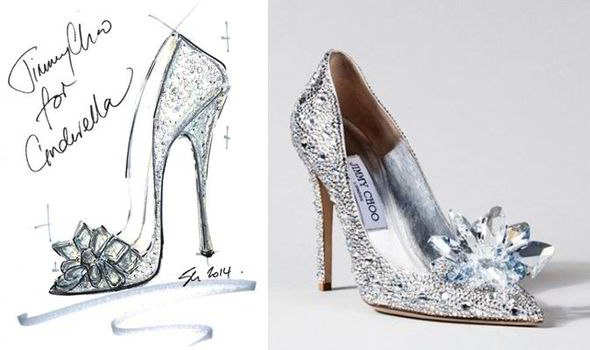 The 2015 live-action remake of Disney's 1950's animated feature was a feast for the eyes, due to its splendid sets and jaw-dropping costumes.
Obviously, the iconic glass slipper was given special attention and made with more than 221 crystal facets.
The stunning color comes from the type of crystals used – Crystal Blue Aurora Borealis. It took 6 revisions before the final look was agreed on.
Overall 1.7 million Swarovski crystals were used in all the film's luxurious costumes.
Dreamgirls' Costumes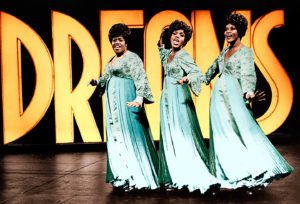 First performed back in 1981 on Broadway, Dreamgirls has become a much-loved most loved musical, touring worldwide. It has been adapted into an award-winning film featuring Beyoncé and Jaime Foxx.
Nearly one million Swarovski crystals were used in the 2016 revival of Dreamgirls, adding sparkle to every scene. And it wasn't just the beautiful dresses adorned with crystals. The famous Dreamgirls set curtains featured 60,000 crystals alone and took 600 hours of hand sewing to complete.