Styling the Bump: Tips & Tricks to Making the Most of Maternity Fashion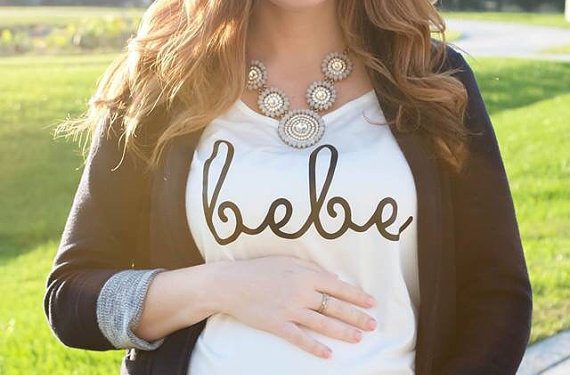 The journey of pregnancy is one of the most rewarding and challenging undertakings women have the joy of experiencing in their lives. There are so many adjustments you need to make to your everyday routines during this exciting time; including many that you truly can't anticipate!
One challenge is getting dressed every day. Gone are the mornings of throwing on your favorite pair of jeans and blouse in the morning without a second thought. Instead, you may find yourself struggling to find clothes that both feel and look great; especially ones that flatter your bump beautifully. There are tons of options out there for cute maternity clothing, but styling your bump can require a whole new perspective on fashion.
Here are some terrific tips for making the most out of your pregnancy apparel!
Keep Things Simple
Your best accessory when you're pregnant is your gorgeous bump! It's easy to overthink your clothing choices by trying to disguise or minimize your growing baby with patterns and accessories, but sometimes less is more. A comfortable dress in a solid color is a wonderful go-to to keep handy during your pregnancy. Whether you're a fan of the perfect little black number or want to add a pop of color to your day, nothing beats being able to slip into a flattering dress and get your day started.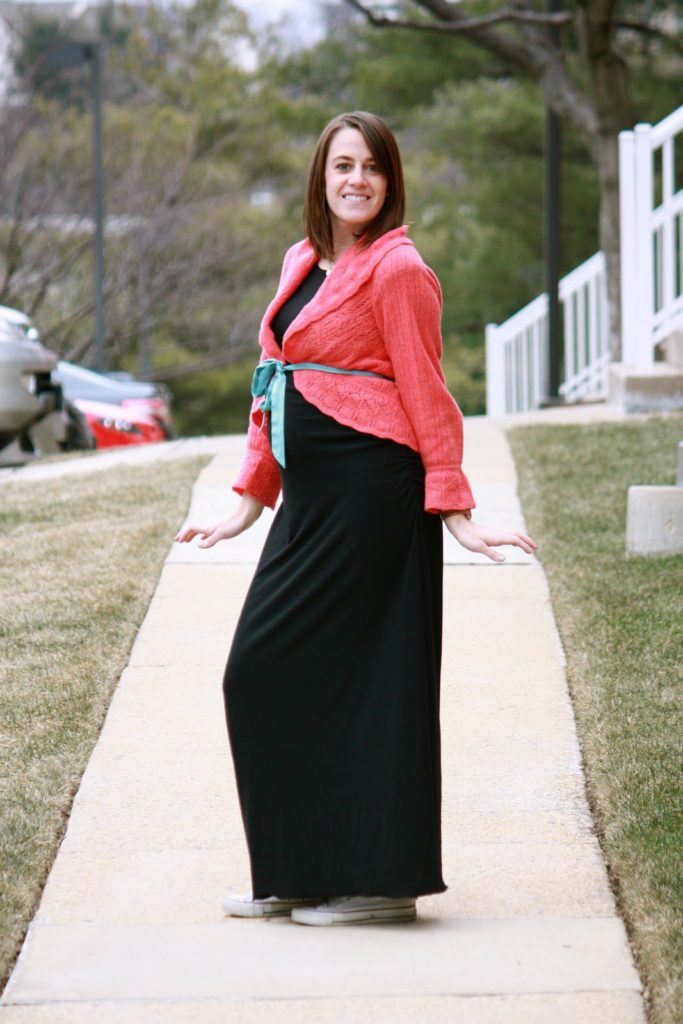 T-shirt dresses, shifts, and maxis are all terrific options to keep in your closet. Try choosing dresses made from stretchier or more forgiving materials, like cotton or jersey. You'll feel comfortable and be able to move with ease all day long! There are tons of options for every season, and dresses are easy to layer with a denim jacket, cardigan, or kimono, depending on the occasion.
Make a Sassy Statement
As you look forward to the next big chapter in your life, why not have a little fun? Graphic tees are a great way to dress up your bump while making a sassy statement. A fun shirt is both casual and comfortable, not to mention it makes a great icebreaker in any social situation. There are lots of t-shirts to choose from — from v-neck to crew — so you can select styles that you love. Have fun with your color choices as well; these shirts can have interesting font and color combinations that add something unique to your wardrobe.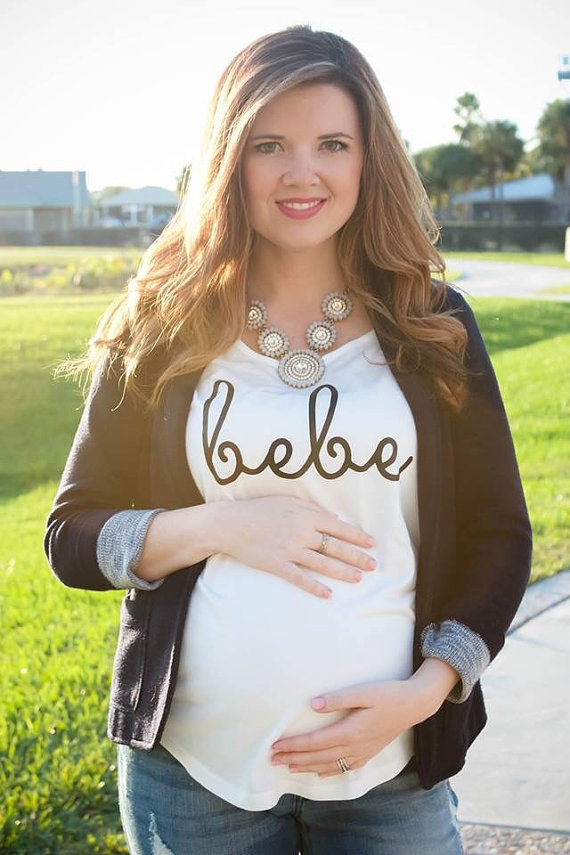 Basic tees are lightweight and soft, so you'll feel great and can dress your ensemble up or down, depending on where you're going. Graphic shirts make a great pairing with your favorite pair of leggings for a morning java run or chic with a cardigan and skirt for a lunch date. Just add your favorite hat and denim cutoffs for a summer barbecue, and your ensemble is sure to result in some laughter and banter; not to mention — some very Instagrammable photos!
Have Fun with the Seasons
Being pregnant during every season has its challenges, but there are also tons of benefits! Take advantage of the weather by choosing adorable seasonal clothing and colors that allows you to dress up your basics like leggings and tanks. Even if your go-to maternity pieces are all black or all white, you can layer and accessorize to your heart's content and have a lot of fun with your fashion choices.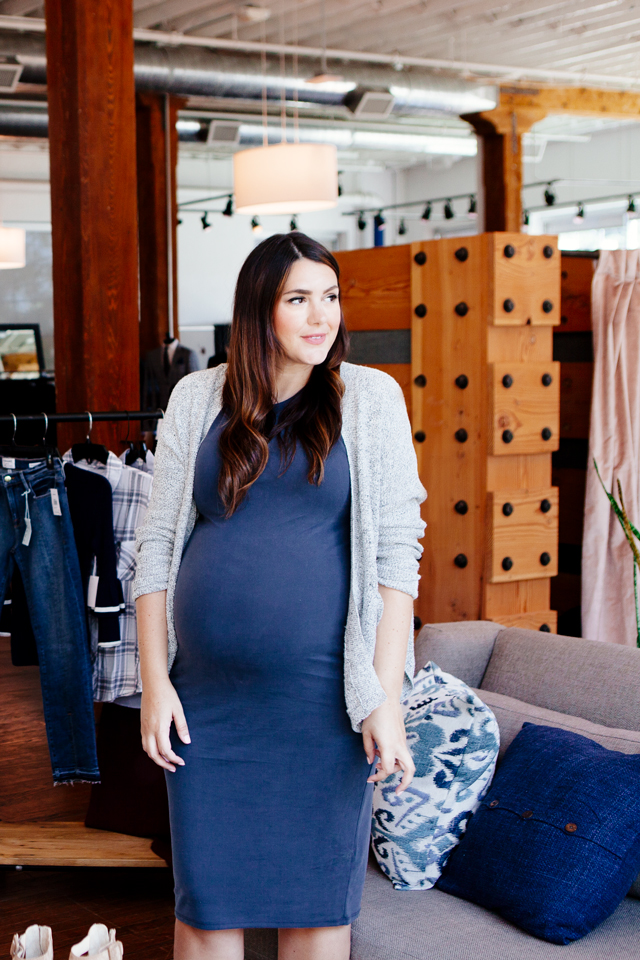 Consider adding a cute pastel sweater over your favorite tank when spring begins or some jewel-toned accessories during the colder months. Something as simple as a mustard-colored bomber jacket over your black basics results in a seasonally-appropriate and chic ensemble that instantly gives you something extra.
Pick Versatile Pieces for Work
Having a wardrobe full of maternity essentials that you can mix and match for just about any occasion is crucial for a no-stress morning. Many women struggle with finding workplace-appropriate attire, but luckily, many of the items you are used to wearing work well and are available in maternity fits.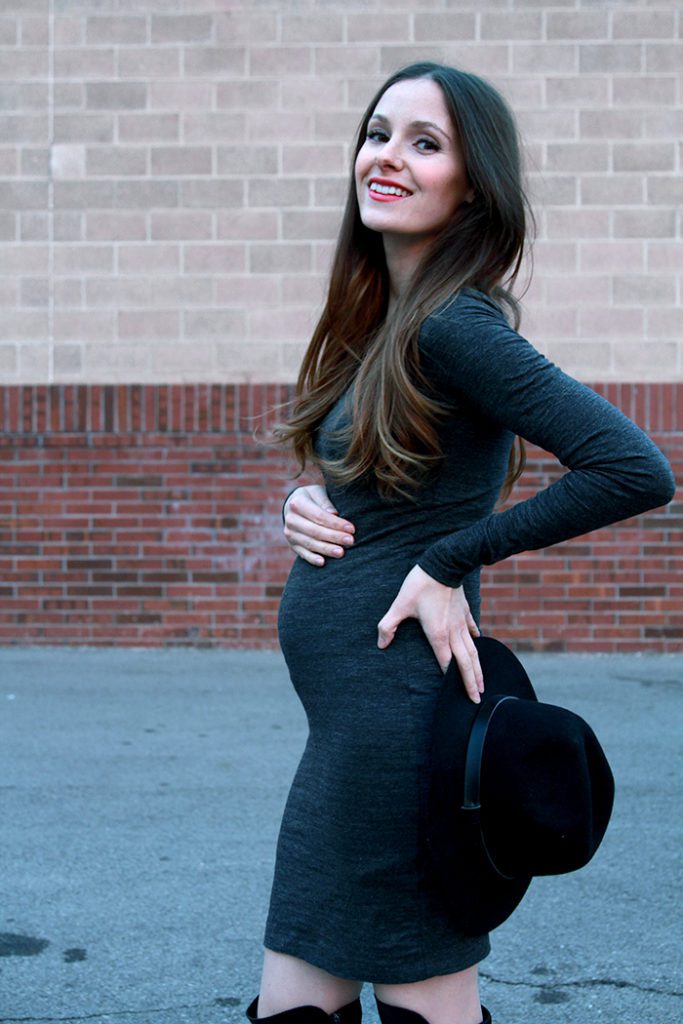 From pencil skirts with a little extra bump support and stretch to button-ups that flatter your belly, these types of separates are a great solution for the working mom. A chic sheath dress can also take you easily from workday to nighttime dinner date without having to change!
Don't Shy Away from Cute Shoes
Shoes can make or break just about any outfit. When you're pregnant, your feet deserved to be cared for even more. Thankfully, there are tons of shoe styles that pair great with your go-to maternity maxi dress or leggings and will keep you moving without pain all day long. From sneakers to sandals, just be sure to pick ones that offer your feet some support. As easy as they are to throw on, flip-flops aren't always the best kicks to stay in all-day-long if you're going to be on the move.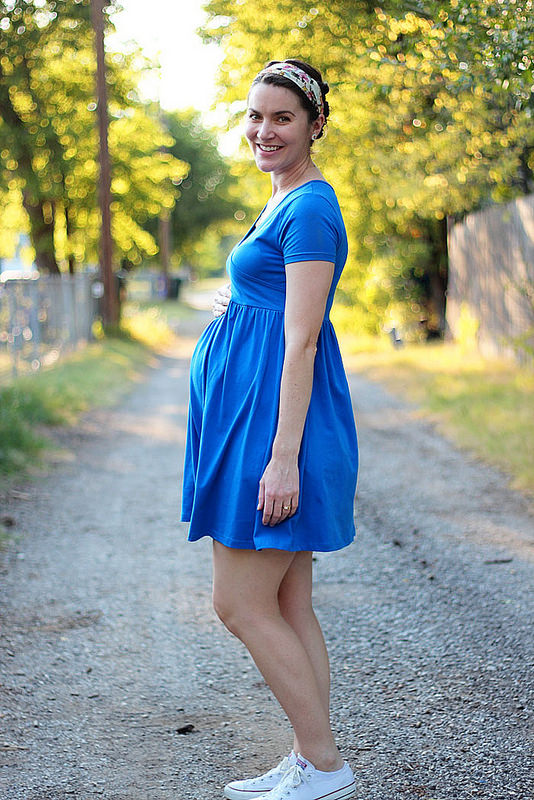 Just remember to give your feet a break at the end of every day. Being pregnant entitles you to nightly foot rubs from your partner, and you can treat yourself with cozy slippers that feel like a dream. Never feel guilty about indulging in some rejuvenating Epsom salt soaks either!
Embrace Your Personal Taste
As your body changes, from your face to your feet, it's easy to forget your go-tos from before pregnancy. But if you are a florals enthusiasts or love wearing leggings, don't be afraid to continue wearing styles and patterns that you adore. Fashion during any stage of life is all about how you wear it, so opt for apparel that you enjoy looking at and makes you feel your most confident.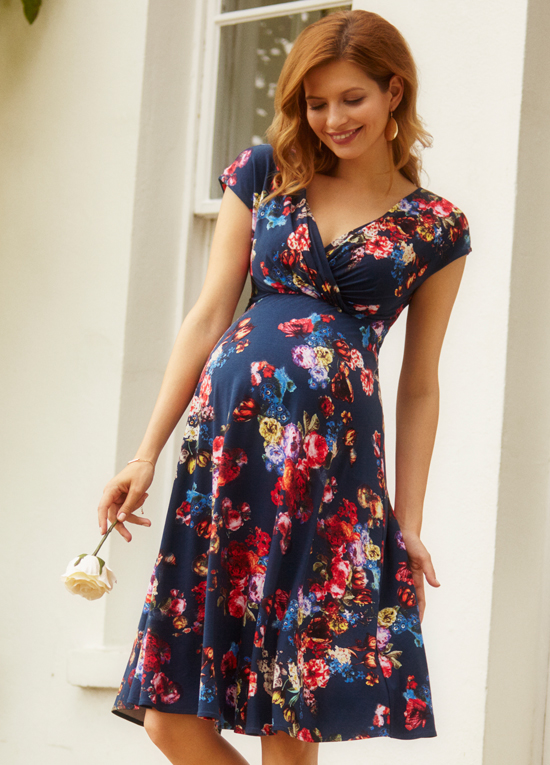 Browse your existing closet for maternity style inspiration and you're sure to come across a few ideas you haven't thought of before! No matter if you decide to live in leggings for 40 long weeks or dress up your bump with cute dresses and ribbons at every chance, if you love how you feel and look, your pregnancy glow will be off the charts!
Author Bio: Constante Quirino is a freelance writer and content strategist who has worked with a number of emerging companies and up-and-coming designers. A passionate yogi for several years, he is an advocate for healthy, balanced lifestyles