Latest Sherwani Trends This Year for Grooms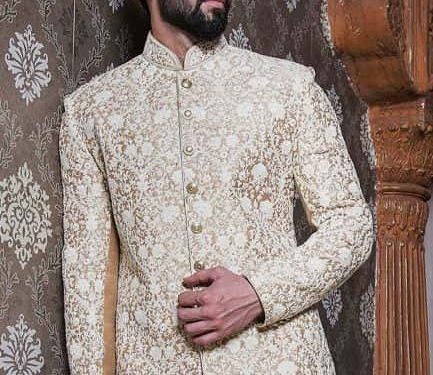 Fashion made for women. Who said? Listening from centuries? Forget about it. it is nothing more than a stereotype. There was a time when men avoid dark colors and embroidery as they were considered for women.
Thanks to the evolved men fashion and designers. Now, there is a vast range of colors to choose from and embroidery is an essential part of the men fashion. The groom fashion is as important as the bride fashion.
The designer sherwanis are no less than the bride lehengas. Let's check some designer sherwanis!
Jodhpuri Sherwanis
The Jodhpuri sherwanis are famous for the ethnic look they give to the groom. There is a whole range of jodhpuri sherwanis in a number of styles.
This jodhpuri sherwani is perfect for an ethnic look. The golden embroidery makes it an awesome choice for the golden day.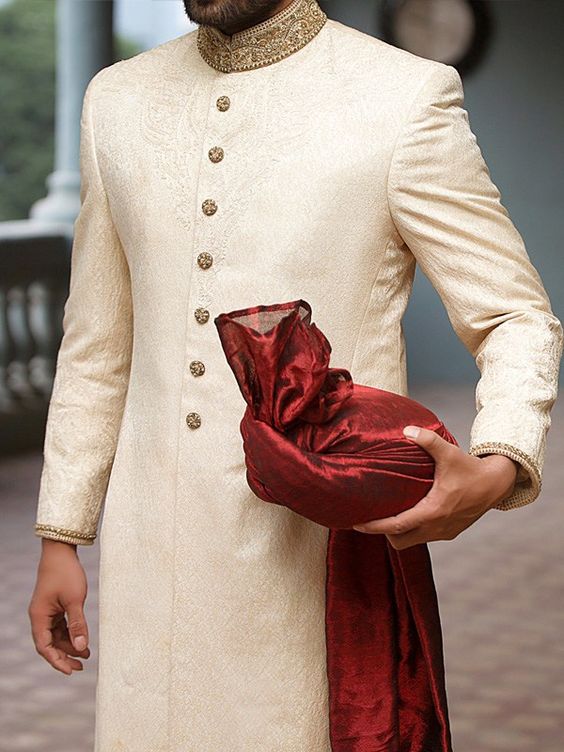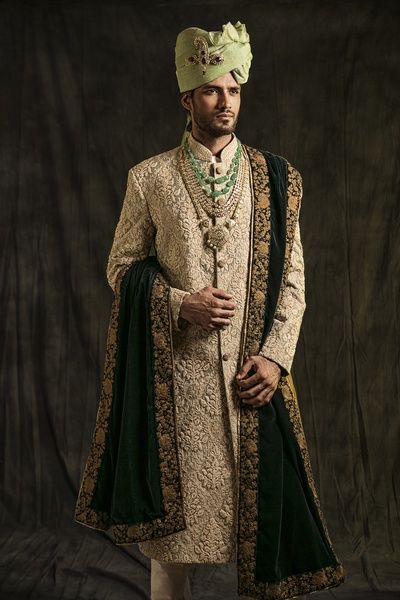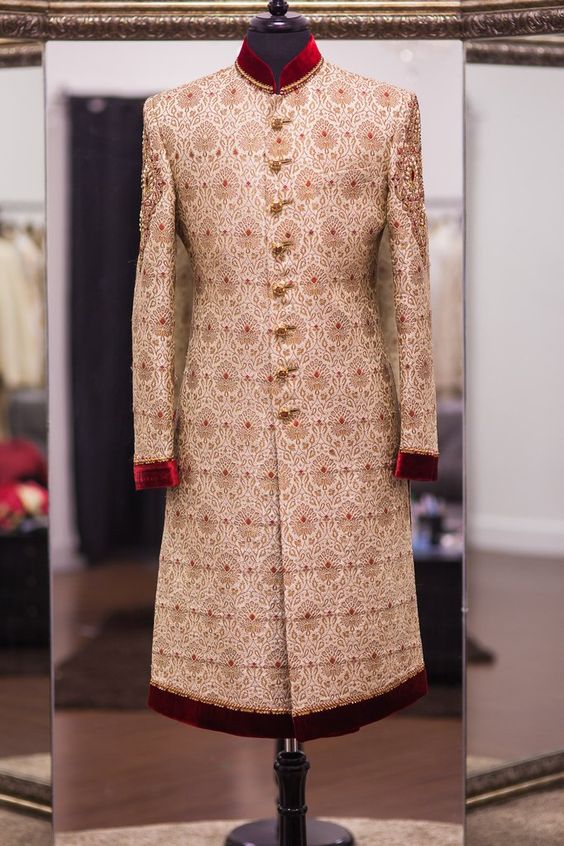 The mint sherwani is hand embroidered with gota. The silk sherwani with zardosi bordered dupatta gives a sophisticated look.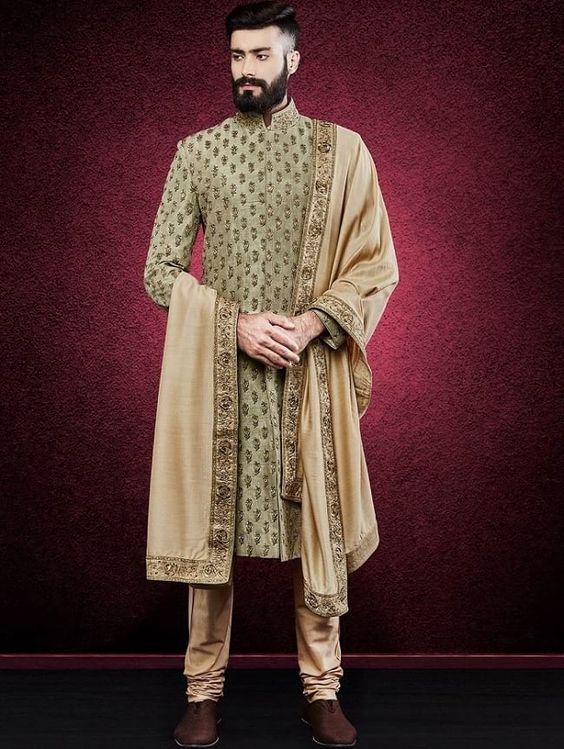 These Jodhpuri sherwanis could be every groom's choice. The jodhpuri mushroom sherwani collection of Sabyasachi looks amazing with solid safa. It comes in many designs.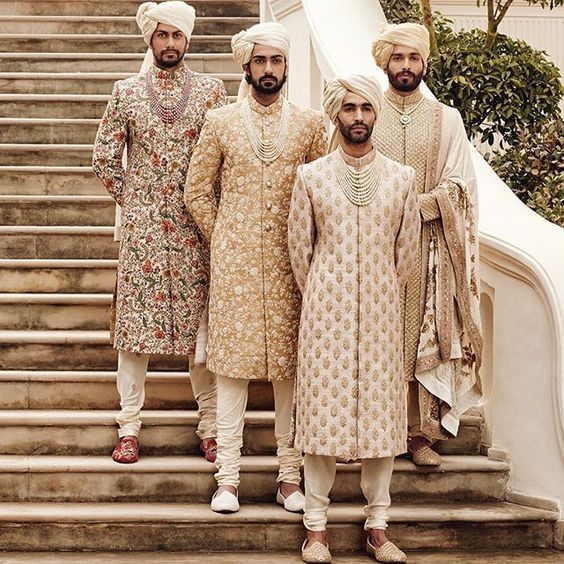 The light pink sherwani embroidered with nature-inspired bel-bootes and enhanced with grey plan dupatta.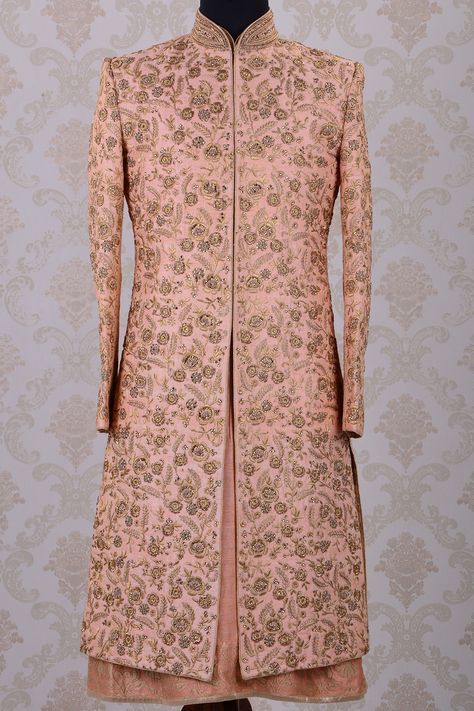 The black was not considered as a groom color. But it is happily opted by today's grooms. The solid black sherwani with golden bordered dupatta stands out a classic from the traditional colors.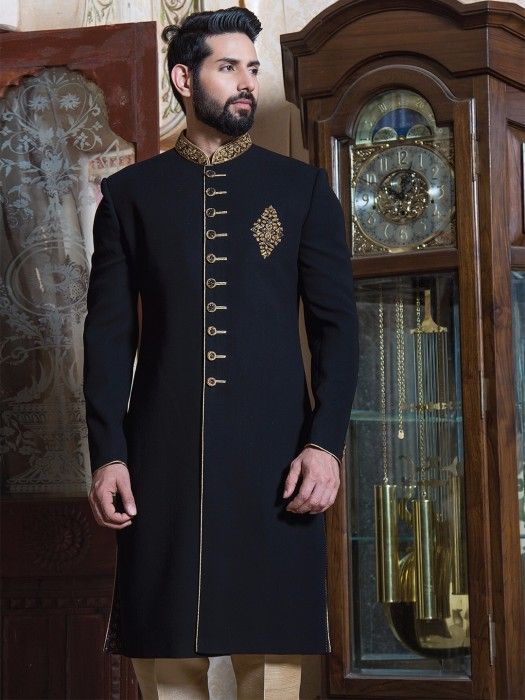 Anarkali Sherwanis
Anarkali is not just for women frocks. Men Anarkali sherwanis are a signature of Mughal reign. The trend is revolved in new designs and colors.
This burgundy Anarkali sherwani with golden pajama and green turban is an awesome classical choice.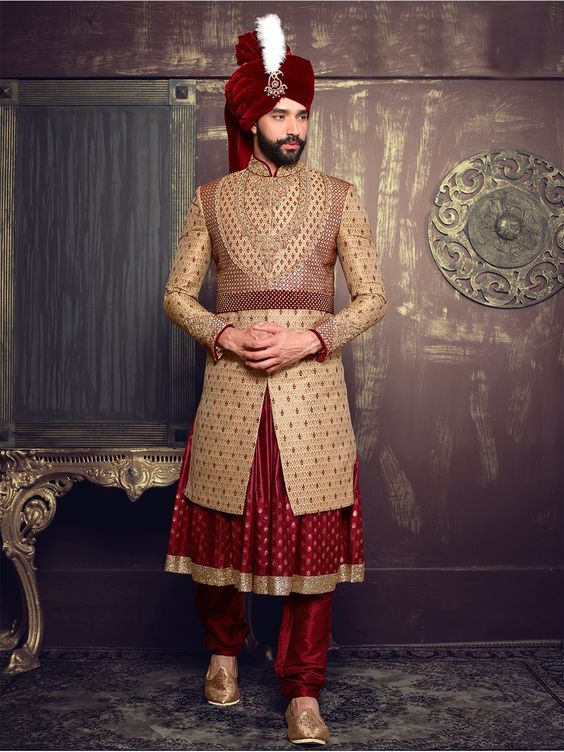 The floral Anarkali sherwanis by Sabyasachi is a new and fresh trend. The multi-color Anarkali sherwanis with floral safa are also awesome and great. They can be opted both for the mehndi and baarat events.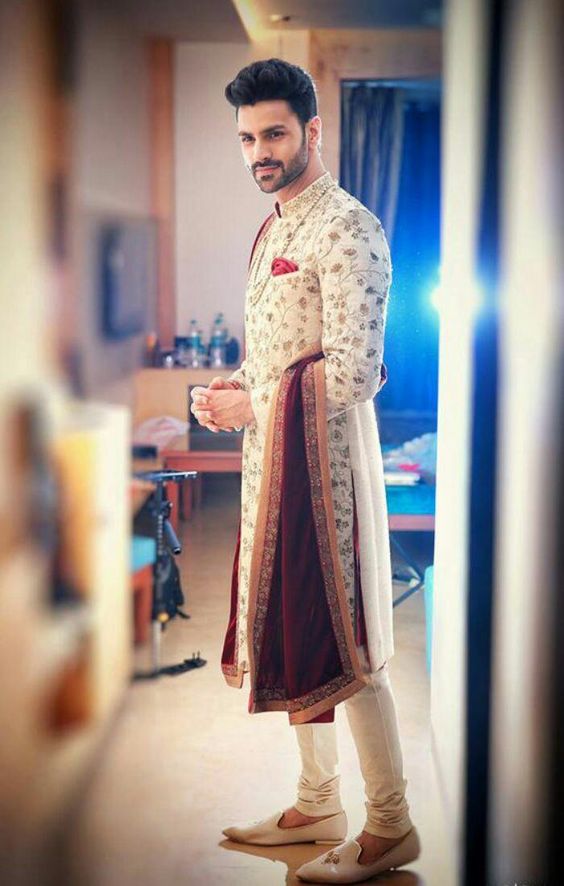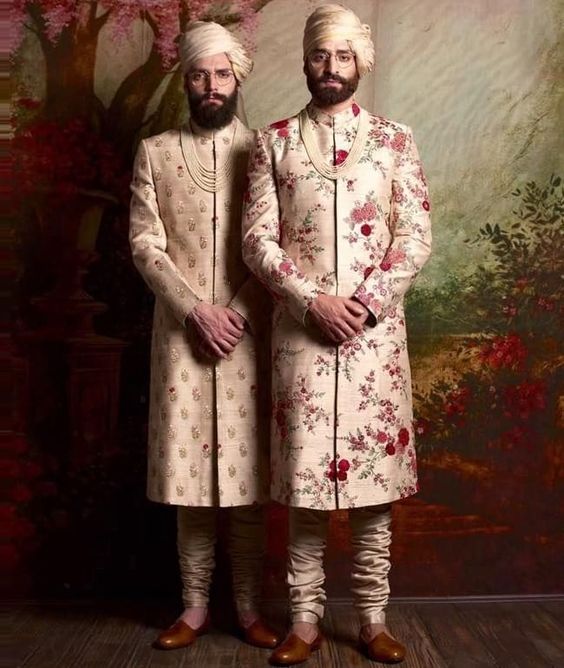 Pakistani Sherwani Designs
The sub-continent holds similarities in eating, clothing, and wedding traditions. Pakistani sherwani designers experimented with traditions to modernism, everything.  There are some sherwani designs from Pakistani designers.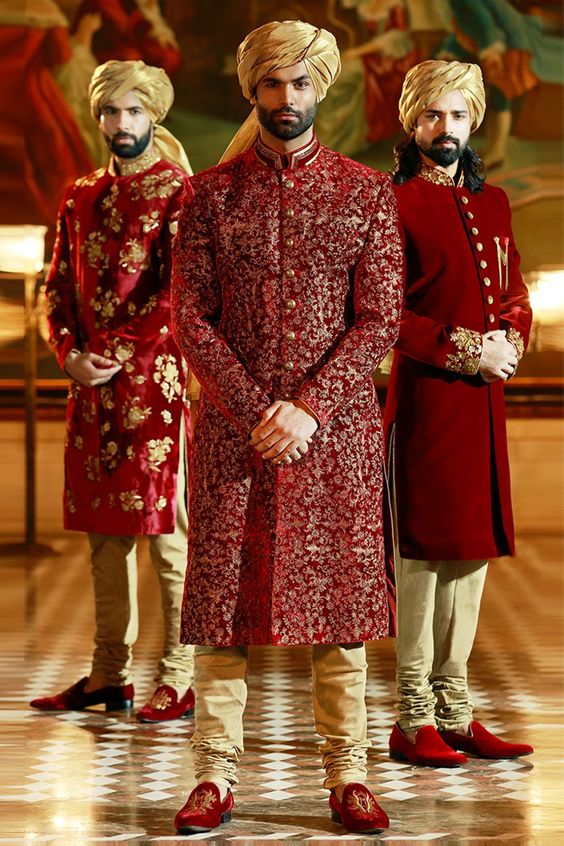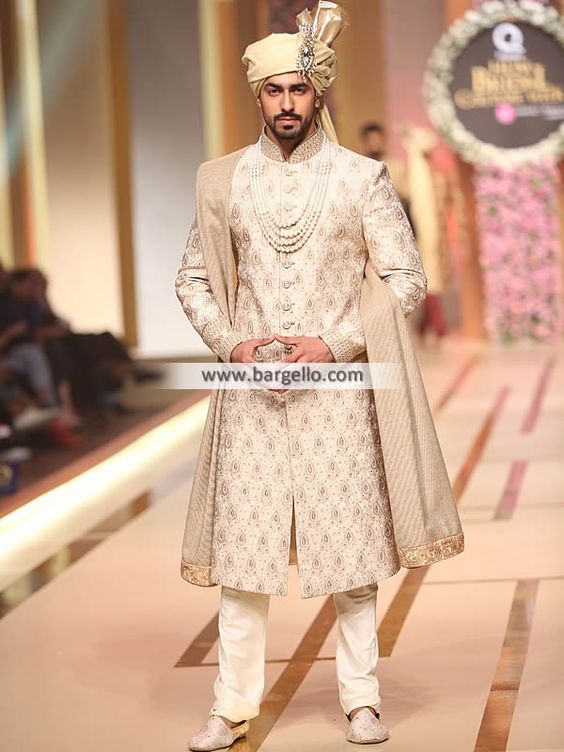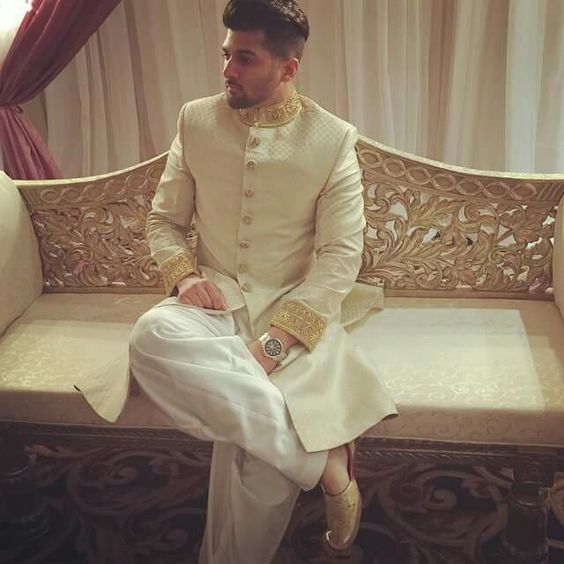 Indo-Western Sherwani Designs
The Indo-Western sherwanis have a short sherwani style jacket in diverse designs with pants or traditional shalwars.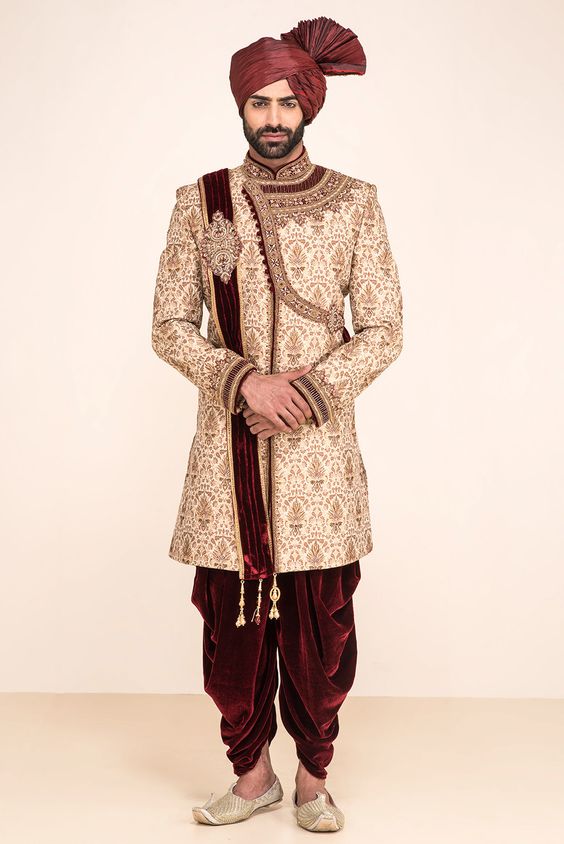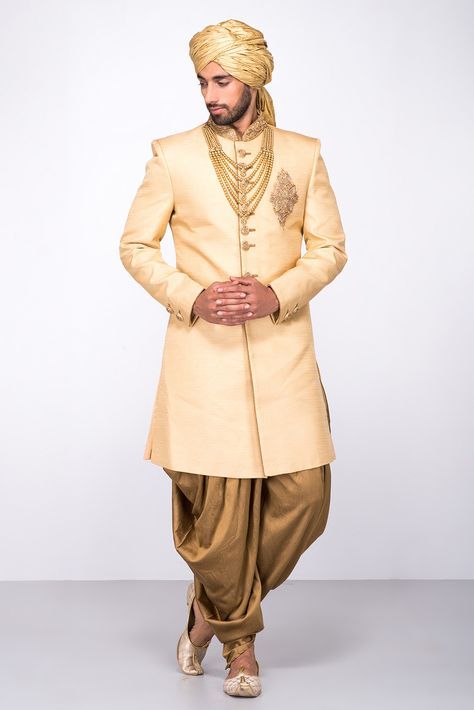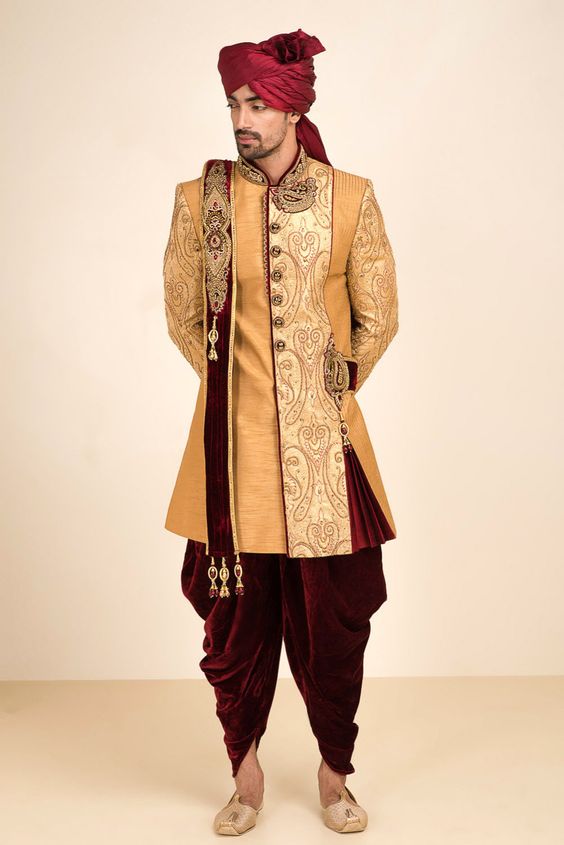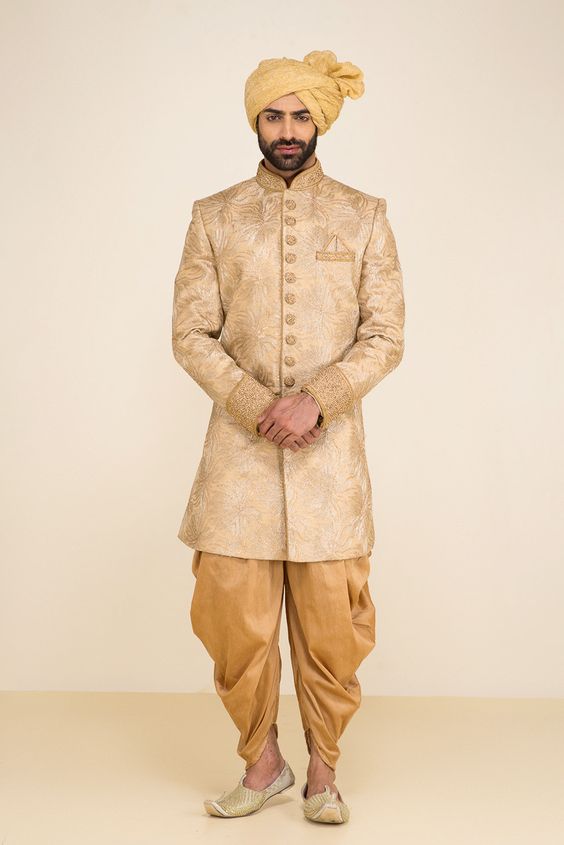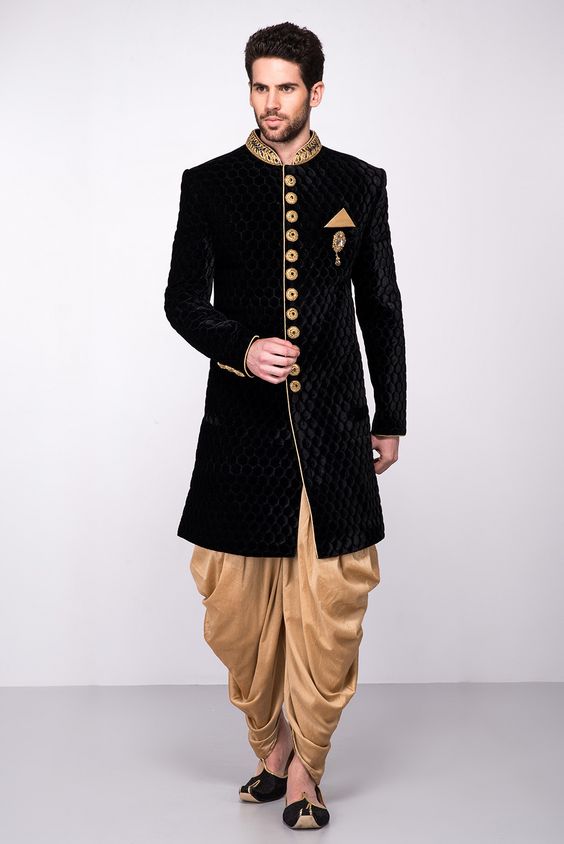 Plain Sherwanis With Jewels
Plain sherwanis are not as in trend as the embroidered ones but, these are not outdated. Today the plain sherwanis are used with signature neckpiece, slight motifs, and jewels.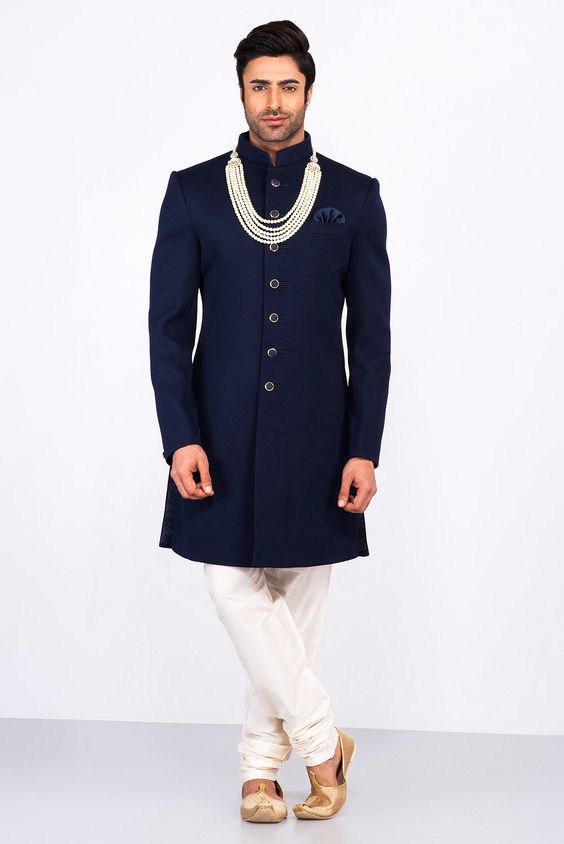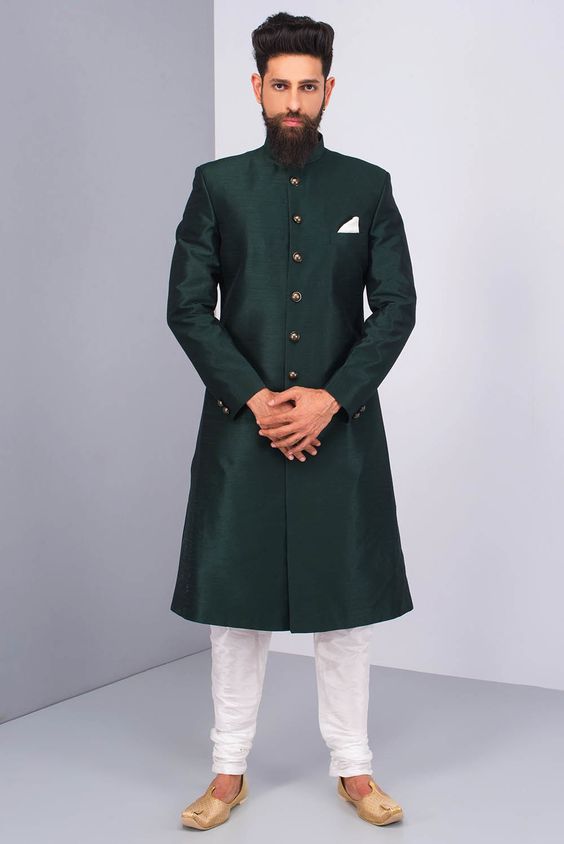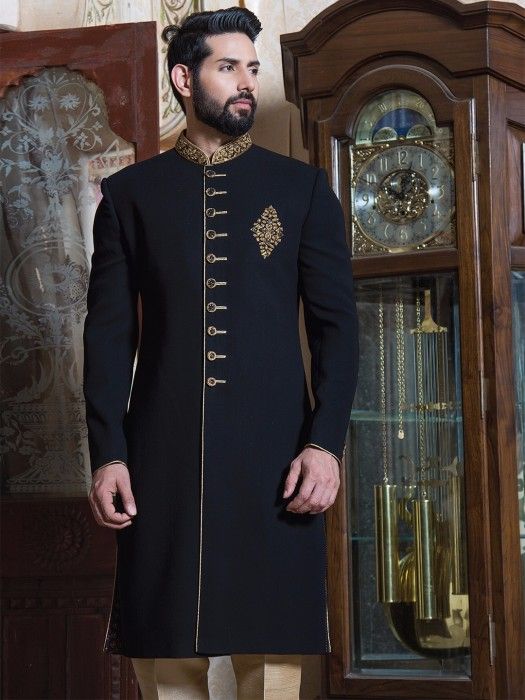 These were some of the sherwani styles from traditional to new era styles.
Pick your look and share your opinion!