Matching Winter Outfits for Mothers and Daughters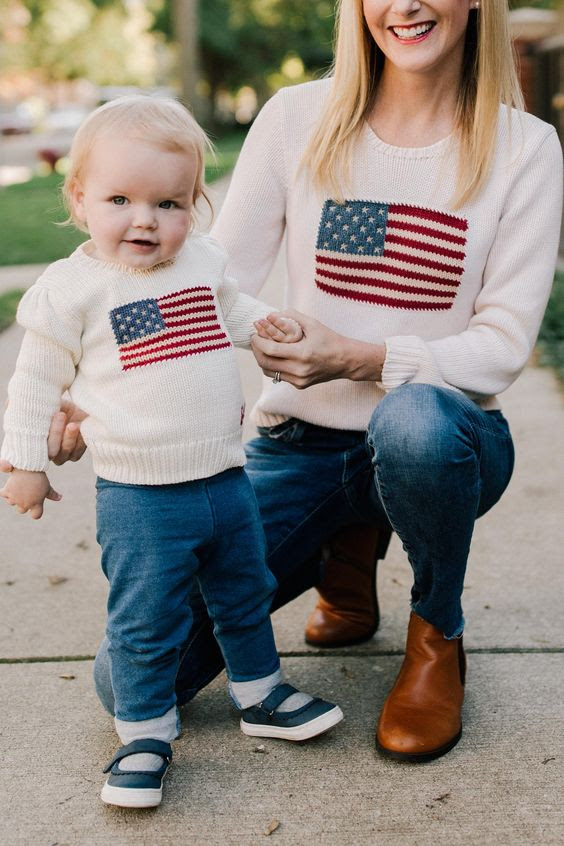 As the colder weather is still plaguing our doorsteps, it can be hard to find the motivation to get out of bed and get dressed every morning. Let alone get your kids up and moving. Even though winter fashion calls for layering and big sweaters, what could be more fun than matching with your daughter? Many clothing stores out there are now making mommy and me clothing that you can use to dress alike for your daughter all year round. In our article today, I am going to go through different mother-daughter outfit ideas for the winter or colder months.
Vests
No matter if they are fur, cotton, puffy, or any number of different vest fabrics, vests are a great way to match. It should be easy around this time of year to find vests on sale that will fit your little one. You can dress this look up with colorful shirts and necklaces, or dress it down with long sleeved t-shirts and flannels. You are sure to get plenty of attention with this look. We have included some pictures to inspire you below.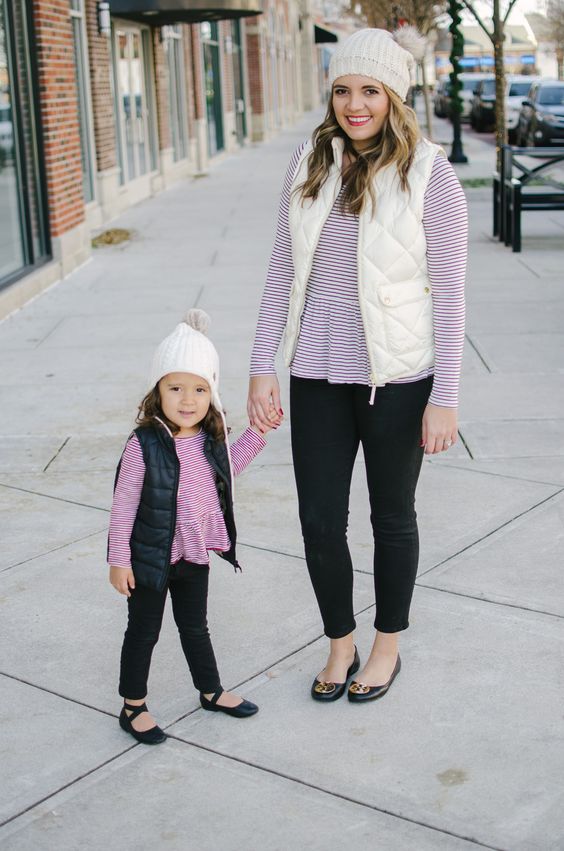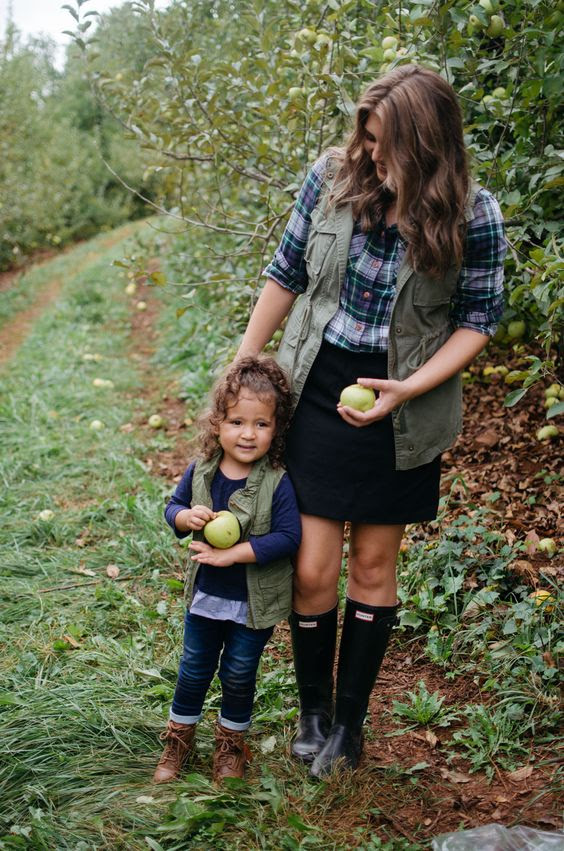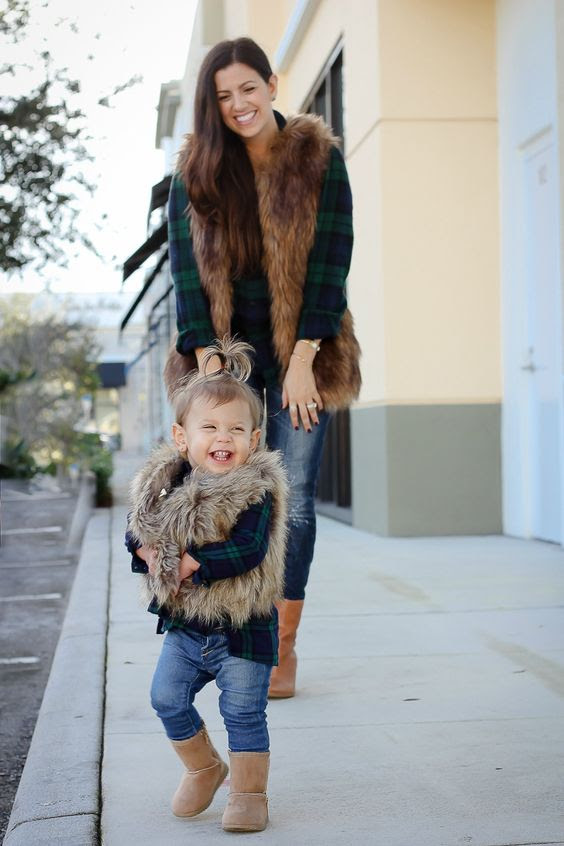 Long Cardigans
Long cardigans are a great staple for winter weather. There are so many different ways you can style a long cardigan. For example, you can wear it with a pair of leggings and booties when you are going out to the grocery store; you can dress it up with a pair of colored pants, or even pair it with your favorite dress. Check out our favorite looks below.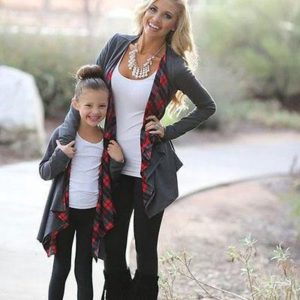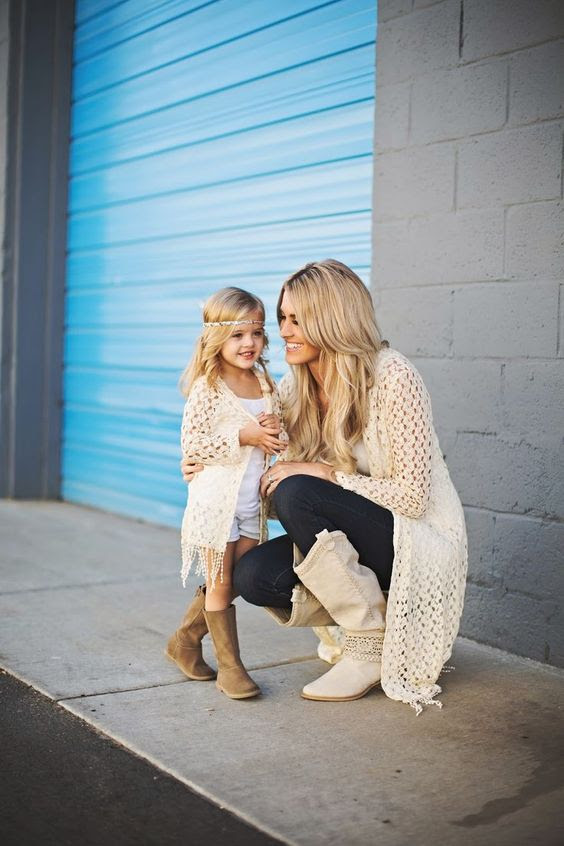 Chunky Sweaters
Who doesn't love a good baggy sweater? Nothing is cozier in the winter than dawning one of these on a cold and rainy day. Sweaters are easy staples to find for both you and your child. Feel free to wear them with jeans, leggings, and skirts.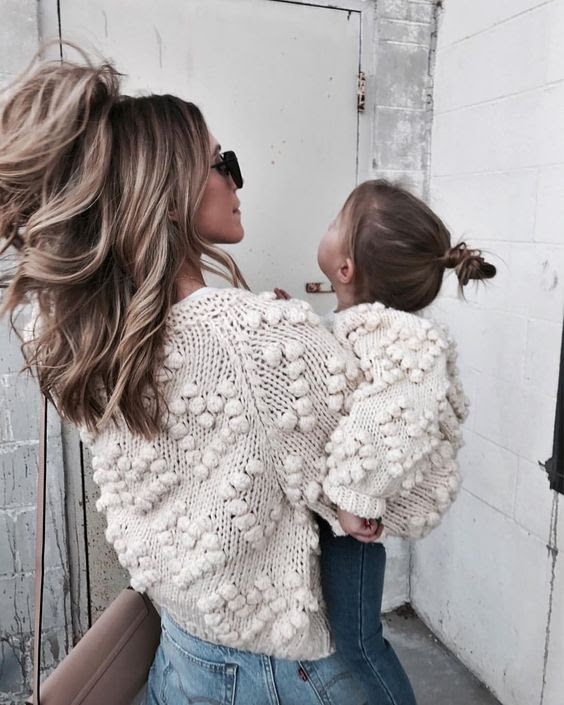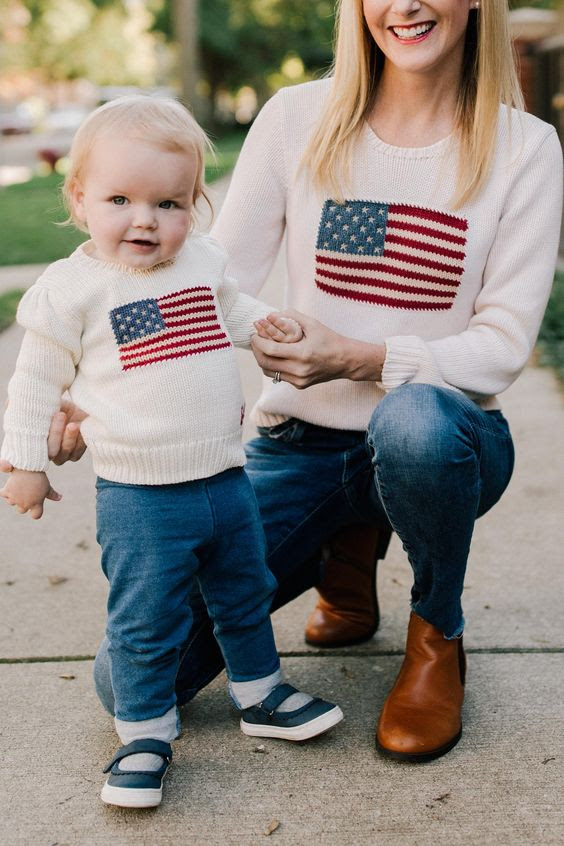 Scarves
I have to admit that scarves are some of my favorite fashion accessories for any time of the year. Winter is an excellent time to break out the scarves, first as a way to bundle your kids up, and second as a fashion statement. Don't be afraid to take your child to the store to pick out their own scarf. This can be a great way for you to bond. Not to mention, it can be cheaper than getting an entire outfit.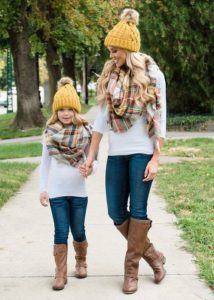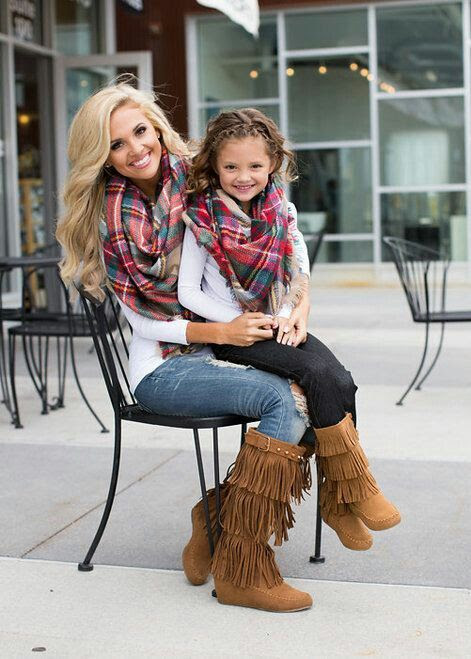 Hats
A great way to keep your kids warm all winter is by keeping their heads covered. However, sometimes children don't want to cooperate with what we want them to wear. But, if they see mom rocking the same hat as they are, they may be persuaded to wear theirs. Plus, this is an excellent financial investment if your daughter is growing.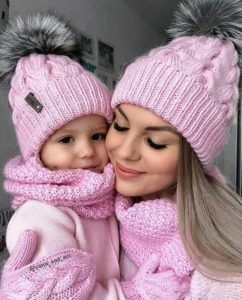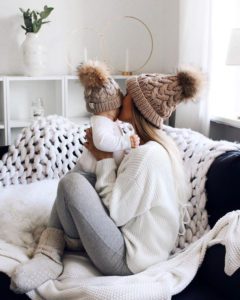 Dresses
You may think that dresses are more of summer wear, by why not try them out this winter? There are some great options out there regarding winter dresses. Think about cotton long sleeve dresses you can wear with leggings, swing dresses, sweater dresses, and any fancy dress that could be worn with tights. It might be fun to get your daughter, and you all dolled up for a weekend day or a night on the town.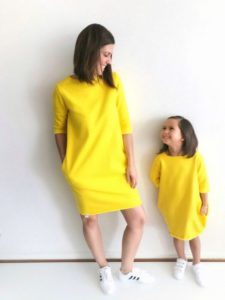 As you can see, there is no shortage of fun outfit ideas you can do with your daughter! Happy matching!
Rachel Watson is the website manager at OurStart.com. OurStart is a lifestyle blog for women in their 20s and 30s. They regularly publish content on pregnancy, parenting, motherhood, and marriage. When she is not writing, Rachel enjoys spending time with her family and friends, exploring cute cafes, and feeding her unhealthy stationary addiction.