Latest Bridal Wear Lehenga Designs by Manish Malhotra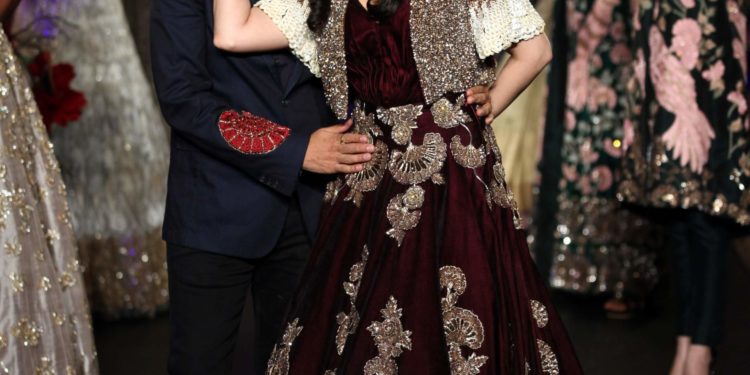 Manish Malhotra
Manish Malhotra is a renowned Indian designer. The Bollywood industry's favorite designer craft dream designs. He designs both for men and women but, the fashion belongs to women more than any other creature on the planet. Thus, his designs for her are largely celebrated and admired by women of every field.
Lehengas, Sarees, Gowns, Frocks, are available from traditional to Indo-western and modern styles. To feel like a queen on your big day choose your bridal dress from his collection.
If you can't afford then don't forget to take inspiration from his bridal designs. Top-notch fabric, and incomparable designs make him the most cherished of all.
Let's see some of his stunning bridal looks!
Red is the Bridal Color
From centuries red is a bridal color. This red bridal lehenga is zari embroidered with full sleeve tasseled blouse and fawn dupatta. It will make you look traditional yet elegant at your wedding day. The stunning design can never be outdated. You can gift it to your daughter-in-law too.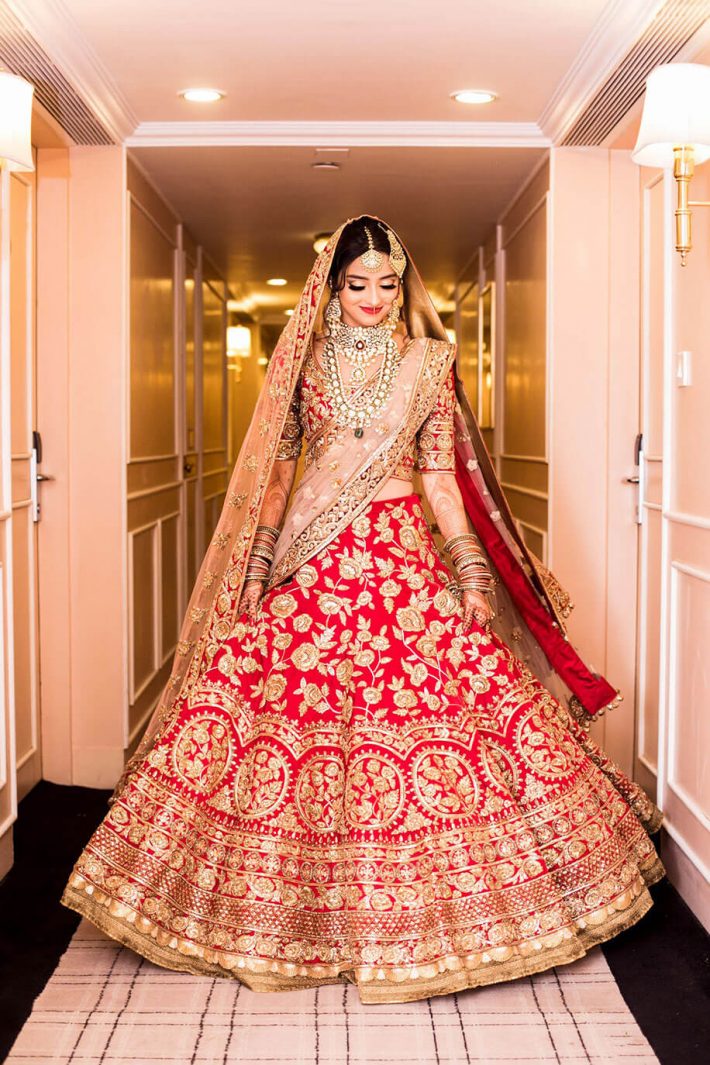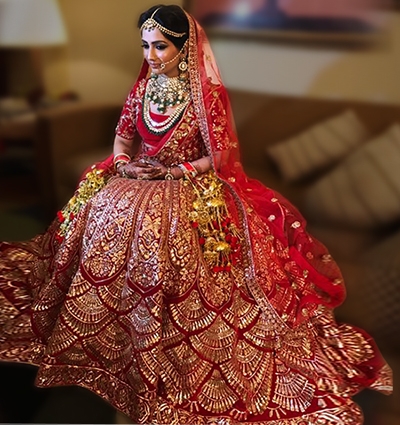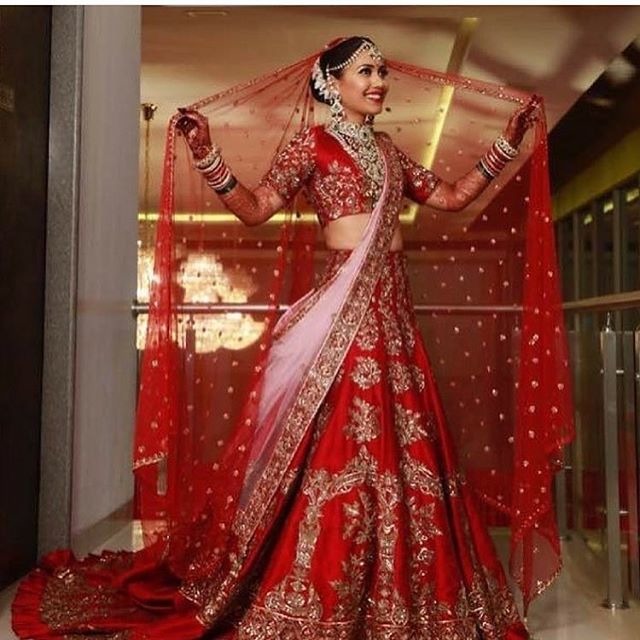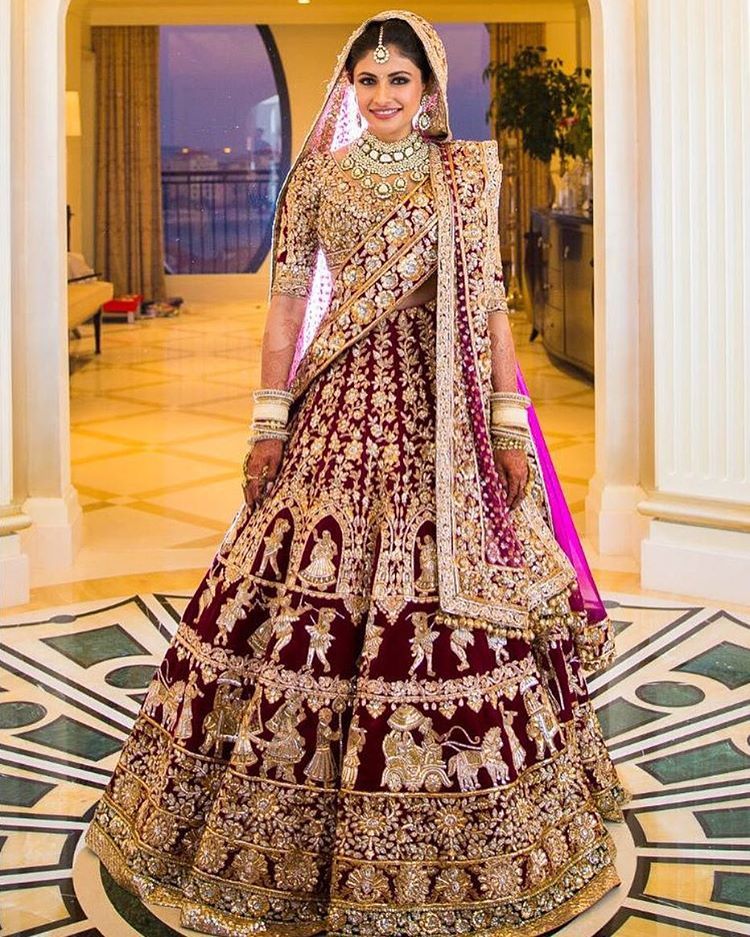 Navyblue silk and velvet bridal lehenga
This navy-blue silk and velvet bridal lehenga are crafted with a sense of something unconventional. The zari work and unique sleeve design can opt with long necklaces for a perfect bridal look.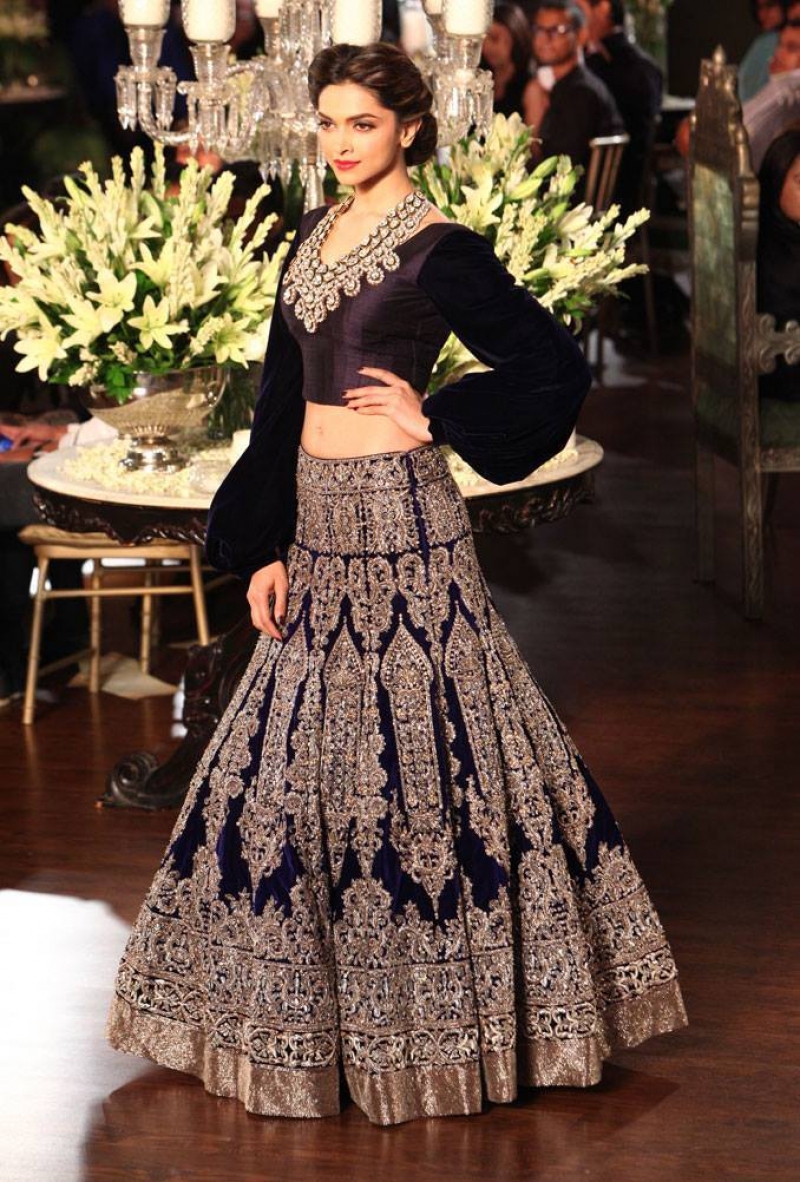 Elegant Golden:
Love elegant golden? Choose this pink bordered glamorous lehenga. The zari embroidery, the glitter detailing, on the subtle gold stands out from the crowd. It will make the glamorous diva statement.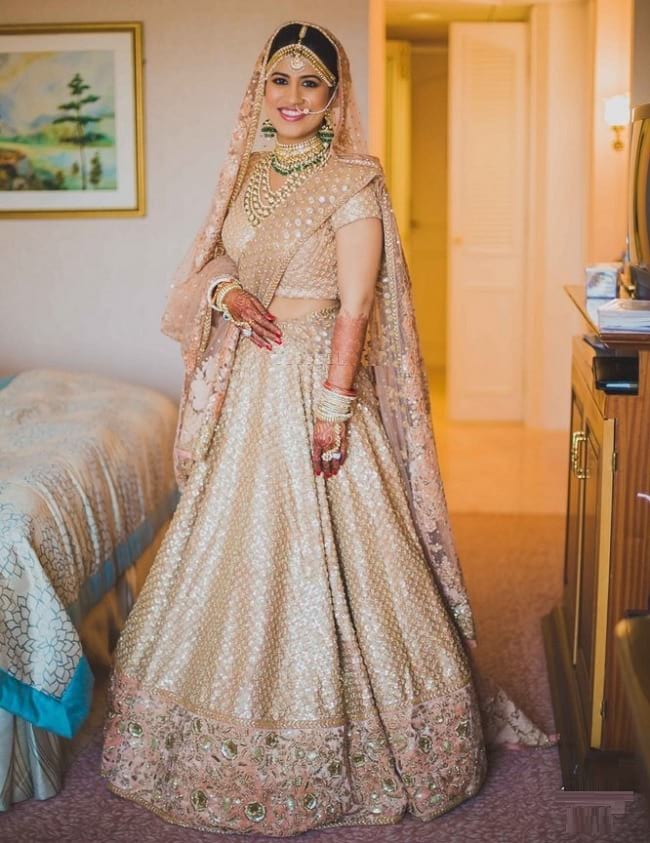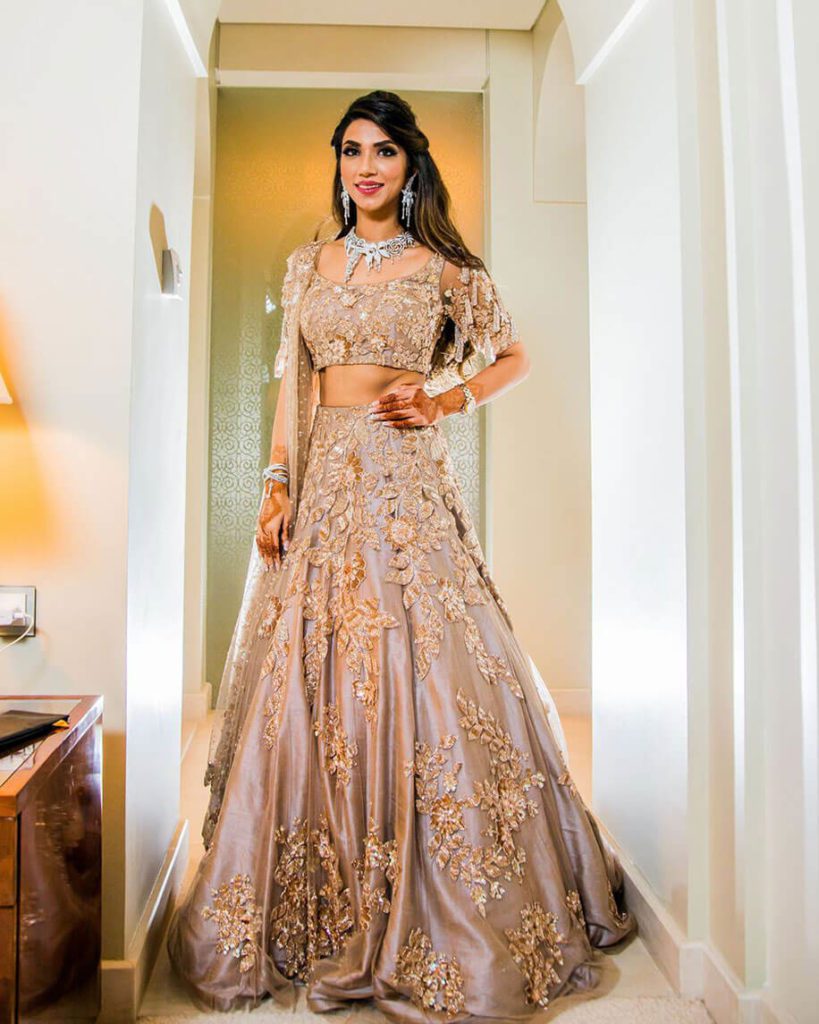 Olive and Peach Tone:
The Kashmiri Tilla on Olive and Peach two-tone silk fabric make this lehenga a great choice. Peach and gold embroidery on the blouse and Peach tulle drape comes with a cancan to complete the look.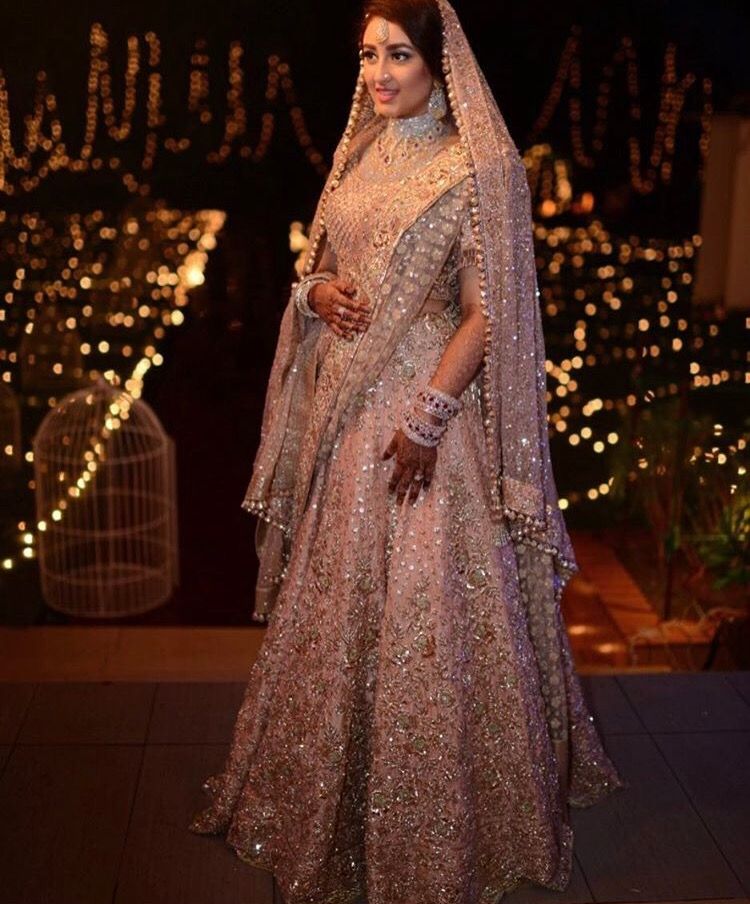 Pink is in Trend: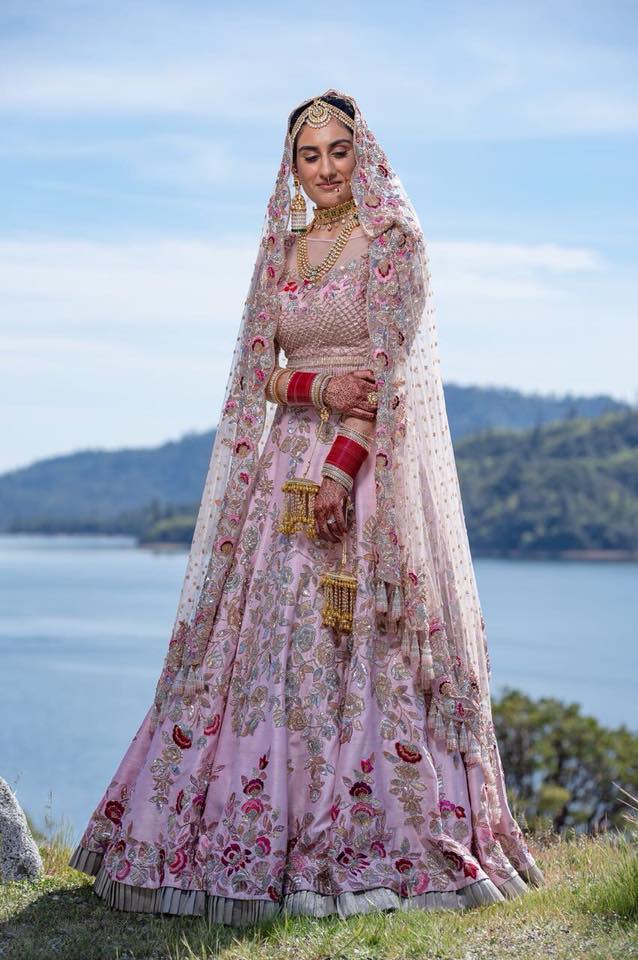 Burgundy Velvet Lehngas:
Let's bring some velvety comfort to our discussion. Consider this burgundy velvet lehenga for a comfortable and sophisticated look. The embroidered net golden blouse and organza with golden fringes stands out with velvet maroon trail lehenga.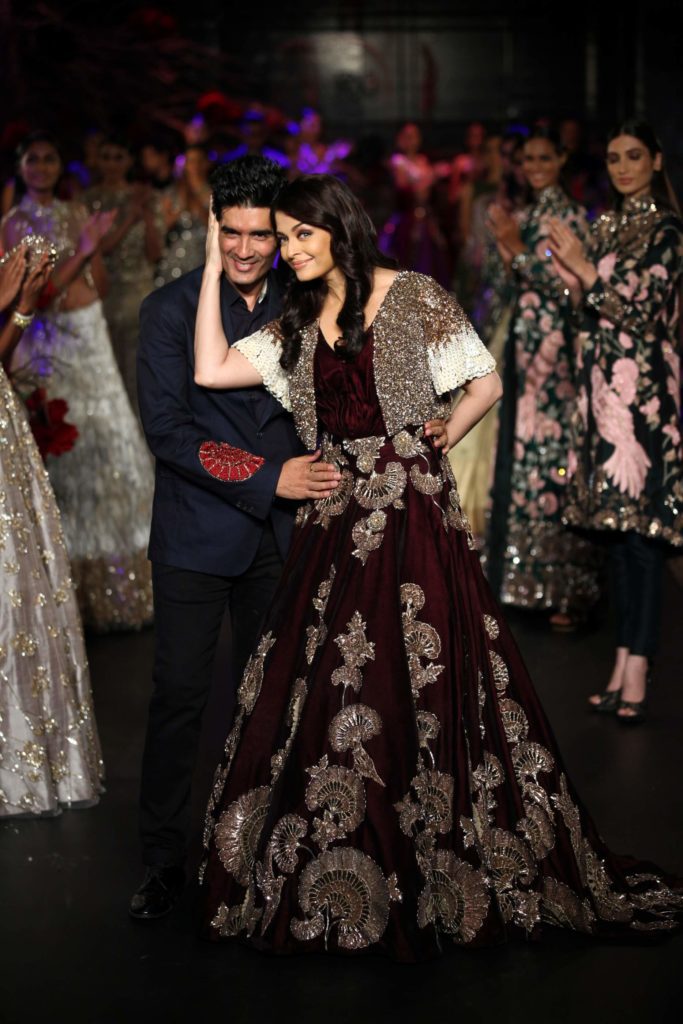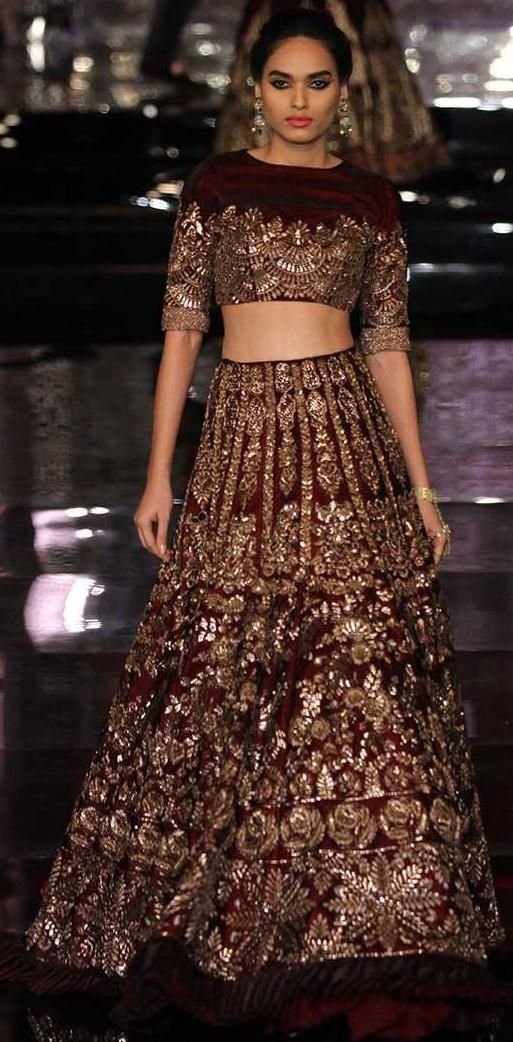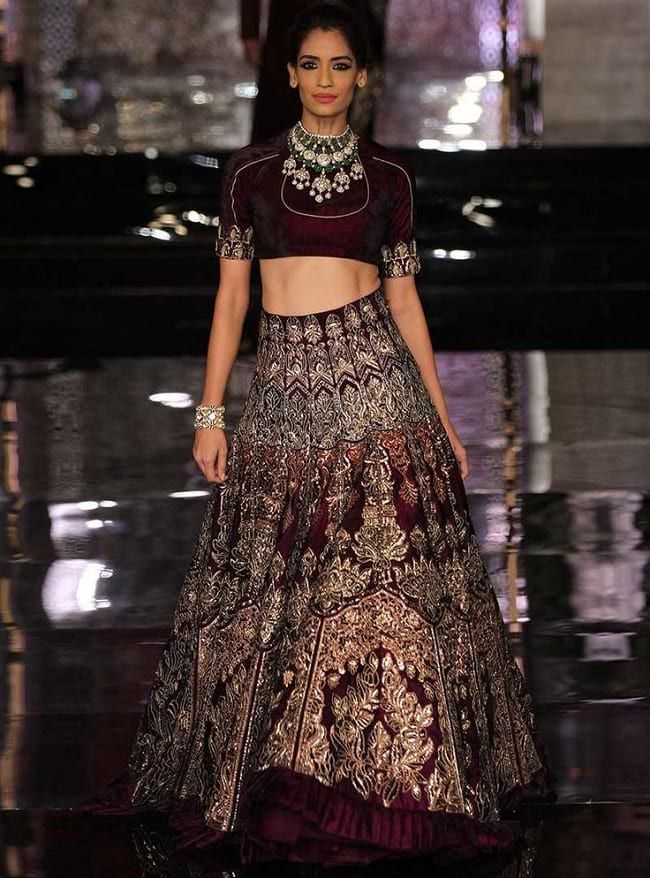 There are many designs, different styles of embroidery, and a vast fabric range available in the designer's closet. You can select from traditional to the western range and can make your golden day remarkable.