Indo Western Dresses Ideas for Wedding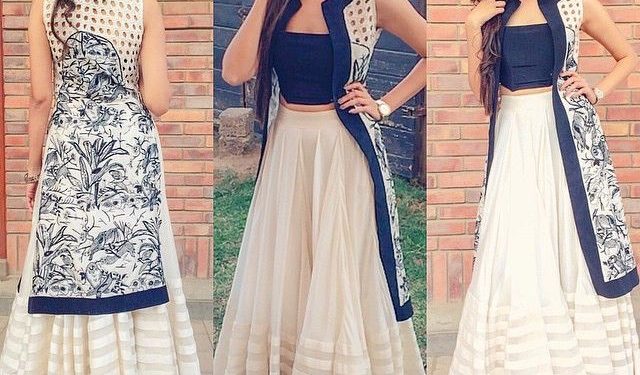 Weddings are moreover celebrated like a big festival. Marriages are marked by a lot of customs and traditions that are religiously followed to this day.
Does your wedding shopping list restrict your outfit options to saree & Anarkali?
Are you thinking how to stand out among those handful options?
But does your wedding shopping list restrict your outfit options?
Well, then worry not because we have got you covered. To let the modern woman scream across your outfit we have got you fashionista inspired outfits that are traditional yet today!
It's so much fun being a bride or a wedding guest, you know?! After all, who doesn't love dressing up in all those gorgeous outfits and having a fabulous time getting clicked!
And sometimes all those heavy Anarkalis and sarees can get repetitive, and that's why we've got you these Indo western outfits for wedding functions.
These dresses are a perfect fusion of the Indian ethnicity, dressed to be mixed with a slight western touch to create a pleasant and unique effect. The perfect combination of Floral skirts and Pants that gives an authentic look in terms of style.
Here's curating down offbeat outfits that are sure to earn you high fashion scores!
1) Saree Gowns
One of the best Indo western dress options is a saree gown which is perfect for all those brides who love to drape a saree but wants a little twist in their regular saree. Sari gowns are perfect to wear on occasions like engagement or cocktail party.
2) Want to look as beautiful as Cinderella at the wedding reception?
Do you want to look charming like Cinderella on the wedding day? Make a bridal fashion with a layered ball gown model. Just use an organza lined dress with floral embroidered ornaments.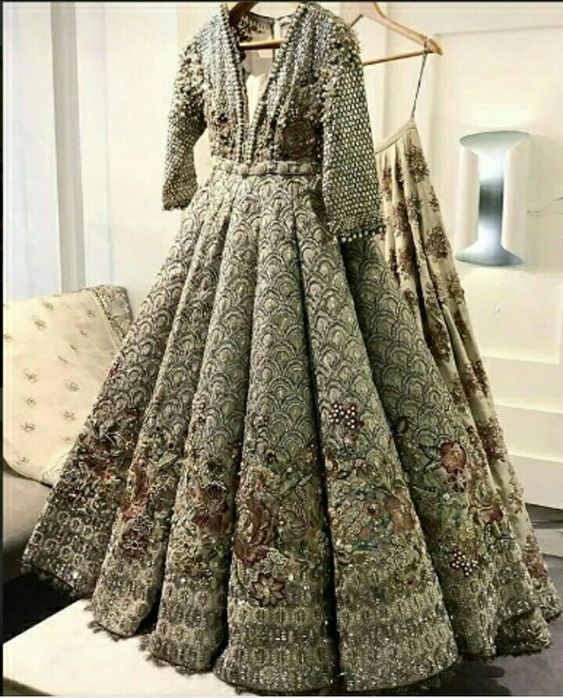 Use multiple layered organza fabrics. Then make a print or flower embroidery on the outer layer. Choose soft colors such as beige. Wearing a dress like this on the wedding day, surely makes you the center of attraction.
3) The Slit Fashion
Whether it be a gown or a long kurta having a high slit is another beautiful Indo western outfit for the bride. The slit fashion is high on trend these days. You can wear this outfit with churidar or pant as bottom wear. These are amazing outfits for the bride which come across as a modern day contemporary bride.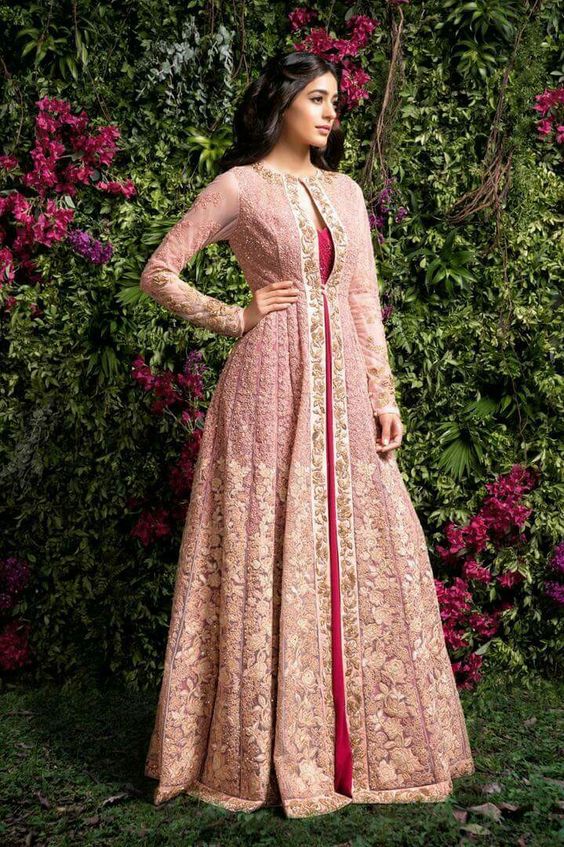 4) Fringed Lehenga
This outfit is both a classic and modern outfit with its dazzling appeal, free-flowing fabric, fringed benefits and intricate designs. It's perfect for a cocktail night with the off-shoulder bodice allowing you to be carefree while you dance your night off.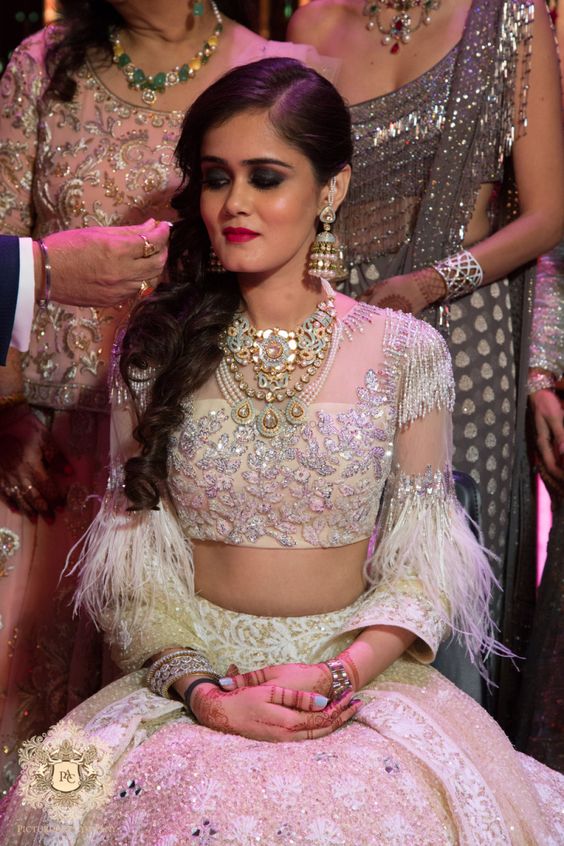 5) The Desi Ball Gown
If you have always dreamt of a fairytale wedding, but in desi style, here is your best bet. The ball gown style of lehengas, skirts or Anarkalis is an alluring way to incorporate the fantastical component in your wedding attire.
Float around the hall like a princess at your wedding function. Instead of draping the dupatta on the side, you can also wear it like a veil at the crown of your head to complete the fusion look.
The wedding day happens once in a lifetime. So, there's no harm in you wearing the best clothes and look beautiful. In addition, it also makes the wedding day to be remembered forever.