The Best Indian Bridal Dresses for the Perfect Bride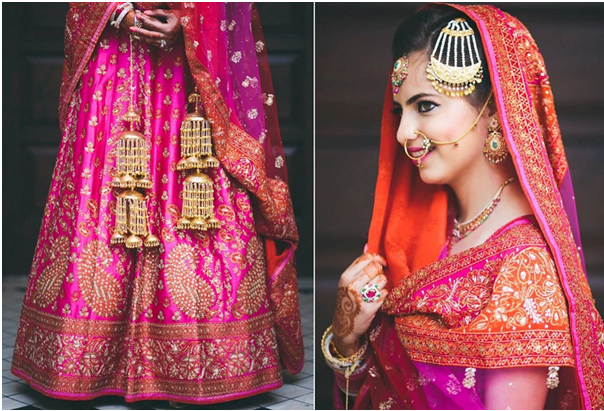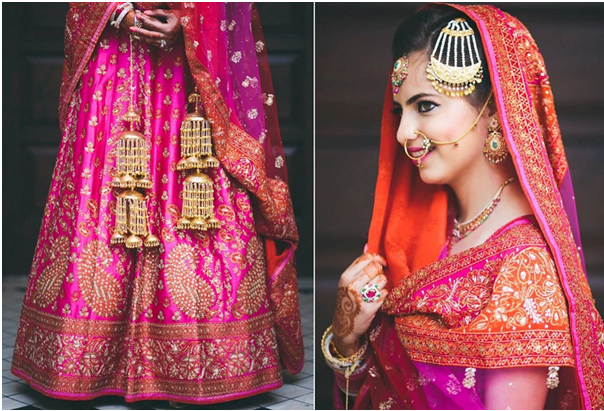 The celestial knot of a wedding is the most sacred entity of Indian society. Every Indian wedding is celebrated in the grandest fashion which makes the term 'Big Fat Indian Wedding' very appropriate. This majestic occasion is celebrated no less than a festival in India where all the fairytale fantasies of a couple are materialized and for a bride in the capital city, the search for the right bridal outfit is as important as the search for banquet halls in Delhi.
Having a stunning and memorable wedding is the dream of every bride. Being the biggest and most important event, every bride wants to look like a million bucks on her D-Day. Transforming her look completely, the bridal lehenga is the most crucial outfit. With a fabulous and beautiful lehengas bride can look her glamorous and fashionable best. Indian bridal dresses are spectacular with a variety to choose from. However, you must check out the latest fashion trends in bridal finery if you are getting married soon or are looking for a lovely bridal outfit for your sister or friend.
Try Floral Designs
A fantastic Indian bridal dresses design you must try to work this year is floral designs. Instead of sticking with the usual motifs, pick a very different style that would make you look different and divine. Floral designs are hot and you ought to try one. A combination of beige bridal lehenga with red floral motifs on it is very eye-appealing. Try it!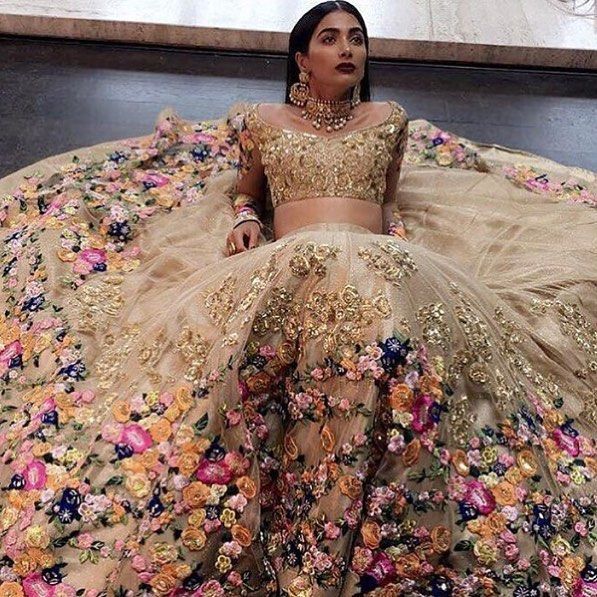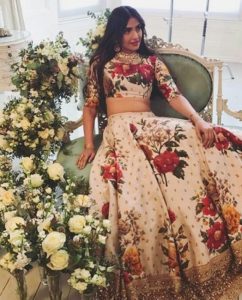 Wait! Is it just the floral design that makes it different than the rest of the lot? Not really. The absence of stones and zari work is the differentiating factor here. They're just too heavy full of shiny stones, and motifs that all people notice is that shine. Let people see the whole you on your wedding day.
Less is More
It seems like designers have some unsaid competition to make them heavy with sequins and stones when you think of Indian bridal wear lehengas. There are so much of details, and after a certain point, it looks too much. And if you're one who goes for the classy look, all you want to focus on your wedding day is classic gold jewelry. A classic wedding attire is something where you don't have the entire dress filled up with details, but just some sections like the border and dupatta have beautiful details.
Go Trendy with a Pop of Color
When you consider Indian bridal wear, what are the colors you mostly think of? Red, maroon, magenta, pink and orange, right? That's what you need to change as a modern day bride. Try a color that's a bit different than these basic bridal colors. A combination of pink and blue is a perfect one to try. What do you think?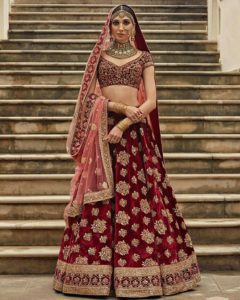 A Bright and offbeat Colored Lehenga is not bad
Let us tell you something which women are just afraid of trying, and there's simply no reason behind that. It's the colors like especially the offbeat and unique ones! Such colors are typically considered not-so bridal type as in India, bridal dresses are primarily in shades from the red color palette. You have so many other colors to try and to be truthful; they look as gorgeous as the traditional red shades. So, if you want your bridal dress to be very unusual but excellent, just swap the color with something you have never seen before.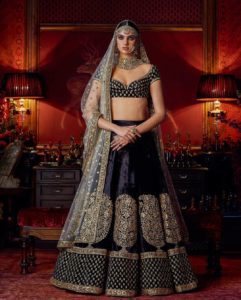 Just the Thread Embroidery is Enough
It's the last unconventional idea about Indian bridal wear lehengas. It's for the women who still love the excess of details. What's hot these days is the thread embroidery. It's perfect for such women and it's simply adorable when done on a wedding lehenga.
Multiple Choices with Distinct Styles
Brides always want to look extraordinary and distinct in whatever they wear. With so many functions lined up, it is very important to select an exclusive outfit for every occasion. There are other contemporary styles you must check out for your wedding apart from the evergreen and all-time favorite golden and red lehenga-choli.
A rage in the wedding season is the crop top lehenga. The crop top lehenga looks simply stunning with a crop top clubbed with a high -waist skirt being a chic and fashionable style statement. Crop top lehengas are a hit even among girls coming for wedding parties. All you need to do is to carry it confidently without a dupatta for a ravishing look.
Forgiving a traditional look shararas and ghararas are also a great option to be worn by brides. They give a royal and edgy look to the bride.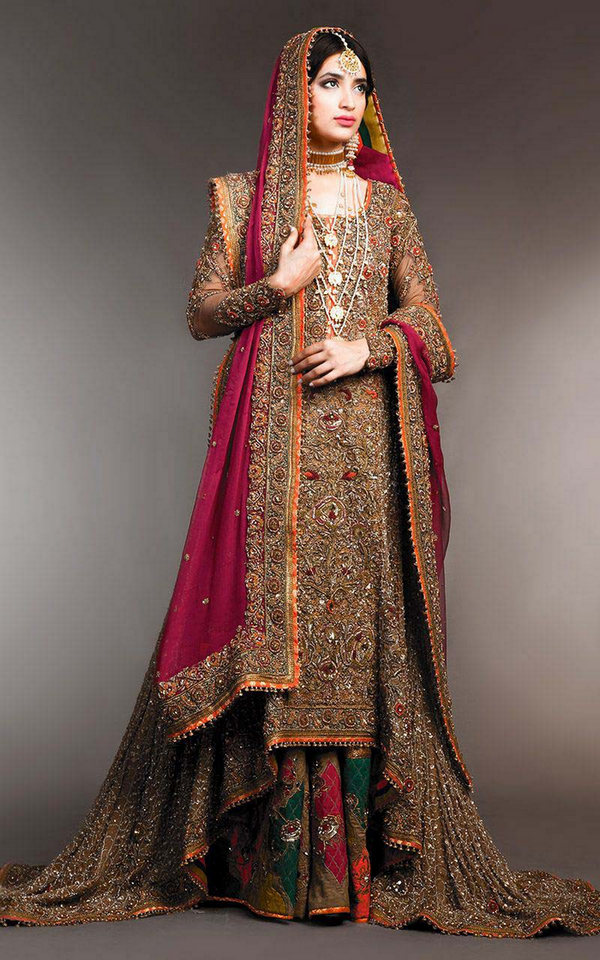 The Minimalistic Bride
Minimalism is fast making its way into the Indian bridal space and modern Indian weddings. Embracing her traditions with grace and panache is the new Indian bride. Many modern brides are going minimalistic for their pre-wedding functions and ensembles in spite of the fact that the big Indian wedding culture is far from being passé. Such a bride exudes an elegance that symbolizes the modern Indian woman of today and comes across as an inspiration to all.
If you have the body and confidence to carry it, the pastel lehenga looks classy and elegant. A fantastic combination can also be made by mixing any bold color with pastel shades.
A benarasi lehenga oozing understated elegance is perfect for the bride wanting to look like a princess; of course, benarasis would be the tad more expensive!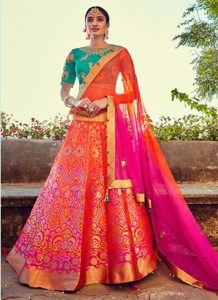 The dress that a bride wears, the make-up that she puts on, the accessories that she uses to enhance her beauty, is noted by each and every person present at the ceremony. This is the day when she has to look the prettiest of all. Choose to look your best!