How to Assemble the Perfect Western Outfit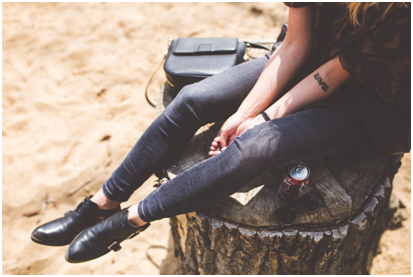 If you love to go to parties or if you frequently travel to the countryside, you may have encountered a scenario wherein you were made to wear or build a Western outfit. There are many ways that this can go, but the main goal is to look and feel good in your Western outfit. Assembling an outfit is fun and it is also simple and easy to do, however, you need to make sure that the outfit that you are assembling is accurate and it matches well with your overall style. There are a lot of Western ideas that you can search online so that you will be able to capture the authentic Western attire.
Here are a few of our guides that you can follow so that you can learn how to dress like a real cowboy or cowgirl. There are different styles that you can go for, there is an urban cowgirl or cowboy style which is the most common, and there is also the contemporary cowgirl or cowboy style, the authentic Western style, and the hipster cowgirl style. No matter what your style or taste is, we have the guide for you.
Wester outfits on the street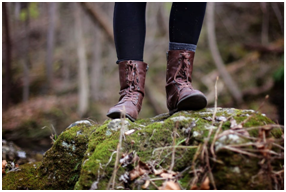 This is for all those who want to rock the Western look while walking along the streets of the city, a button-up cowboy hat with felt, a cowboy boots made out of exotic leather (either caiman, alligator or crocodile) and a leather belt all matched with a striped polo shirt will do just the trick. It will instantly give off a Western feel and for the women, it will give off a cosmopolitan and chic feel and you can even take the versatility of this outfit to your advantage. You can even add ornamentation or pull straps in order to complete your overall style.
Hipster Cowboy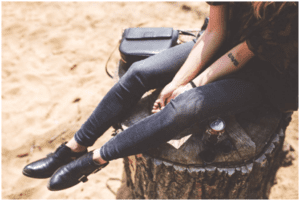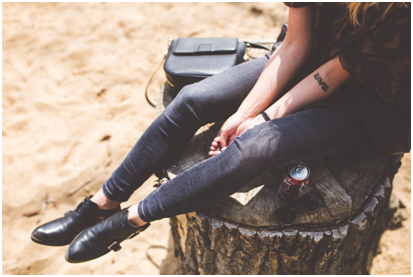 Cowboy outfits do not only match those who are from the countryside or those who are into experimenting their sense of style, this outfit can also match the eclectic and edgy hipsters. Western outfits can be revamped so that it will match the enclaves and the unique art of hipsters. You can start off with a long-sleeved shirt made out of denim and a slim-fitting pants. You can even add a twist to it by adding prints all over your outfit that symbolizes the Old West, you can add on your hat or your pants and it is up to you where you want to position it. Either way, it will look amazing. For those who are looking for outfits that will match the hipster style, you don't have to look much further. You can shop in stores like Levi's, Peter Grimm, Stetson, Lucky, Wrangler and Women's Zima.
Western outfit for the Purist
For those who are not familiar with the Western look and the ones who haven't tried it before, you will be surprised with how simple it is to assemble one and how easy you can find it in your wardrobe. You can search for outfits in shops like Rockmount and you can just purchase cowboy boots, a pair of faded or denim blue jeans, shirts with panels to give off an overall Western look, contrast piping, snap pockets and an embroidery that could match them all. The embroidery could be anything that gives off a Western feel.
Contemporary Cowgirl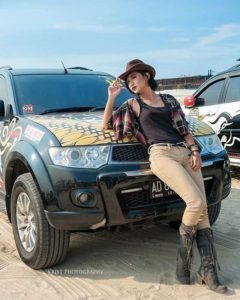 You can also go straight to a couture cowgirl outfit and rock that chic Western dress if you do not wish to start off with a country cowgirl outfit. There are Western-inspired dresses, T-shirts with graphics, slim-fit ladies' shirts that are button-up and boho bags that are fringed. Couture or Contemporary cowgirl outfits give off a ready to wear look and it makes you ready for the runway. You can also add rhinestones and splatter it all over your outfit, or you can go with studs, Aztec prints, fringing or whatever is the new trend. This is the opportunity to mix the old and the new.
 The Working Class
For those who work in ranches or the countryside and are already rocking the Western look, you can still achieve fashionable and functional Western style. There are outfits that can be bought in stores like Wrangler and Dickies and they are all designed for heavy duty movements and heavy usage. Their fabric can withstand the changes in the weather and it is easy to clean, their rivets have stress points that do not hinder your movements and them last all day long, so you can still wear them even after work. There are boots made by Justin and Ariat that are durable and are made for sensibility and style. Not only do they protect your feet all day, but they can also provide traction and stability.
For the Party Lovers
For those who frequent Western themed parties, the first thing that you need to do is to raid your closet since most likely, everything that you need is already there. What you will need is a top that is button-down, jeans that are made out of denim or you can also go with a denim skirt and a leather cowboy boots and you're good to go.
The next things that you would need to consider are the color and the patterns, plaid tops give off a Western feel and colors like green, rust, brown and anything of dark color gives off a Western vibe. Lastly, you can complete your Western outfit by throwing in some accessories like a bandana that you can tie around your wrist or neck or you can also use it as a headband. You can also accessorize your boots or your cowboy hat to add more color to your outfit.
Written by Sian Webster
Sian Webster is the caiman boots blog's editor. Sian Webster is a student by day and a writer by night. She is currently taking up Business Administration and is set to start and operate her own business. A food lover, a travel blogger and is desperate to find love but is oozing with awkwardness. A fan of movies and numerous tv shows such as Black Mirror, The Walking Dead and The 100. Sian loves to read and she takes writing very seriously.