6 Tips To Style A Basic White Shirt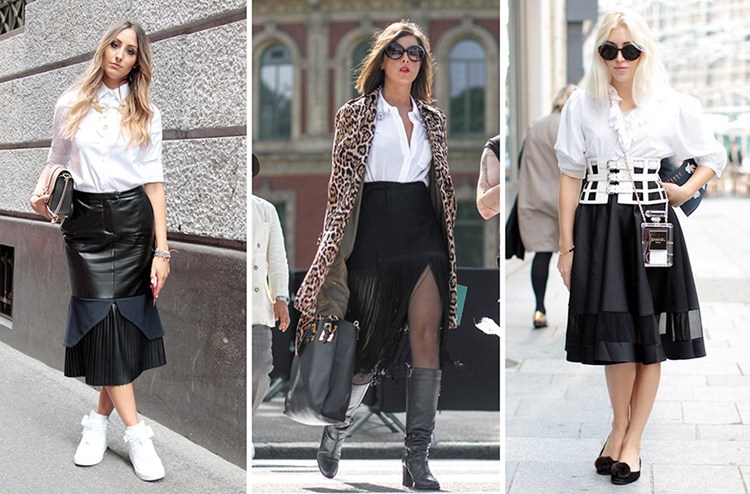 A white shirt is a piece of clothing owned by almost everyone. With just a few styling ideas, it is basic and you can pull it off with everything. One white shirt is enough to make multiple outfits. You can wear it on different occasions too- be it at the workplace, a date or a girls night out.
We have a few suggestions to further spice up your basic white shirt and make your outfit look edgier and different than anyone else's.
1) Formal(ly) Hot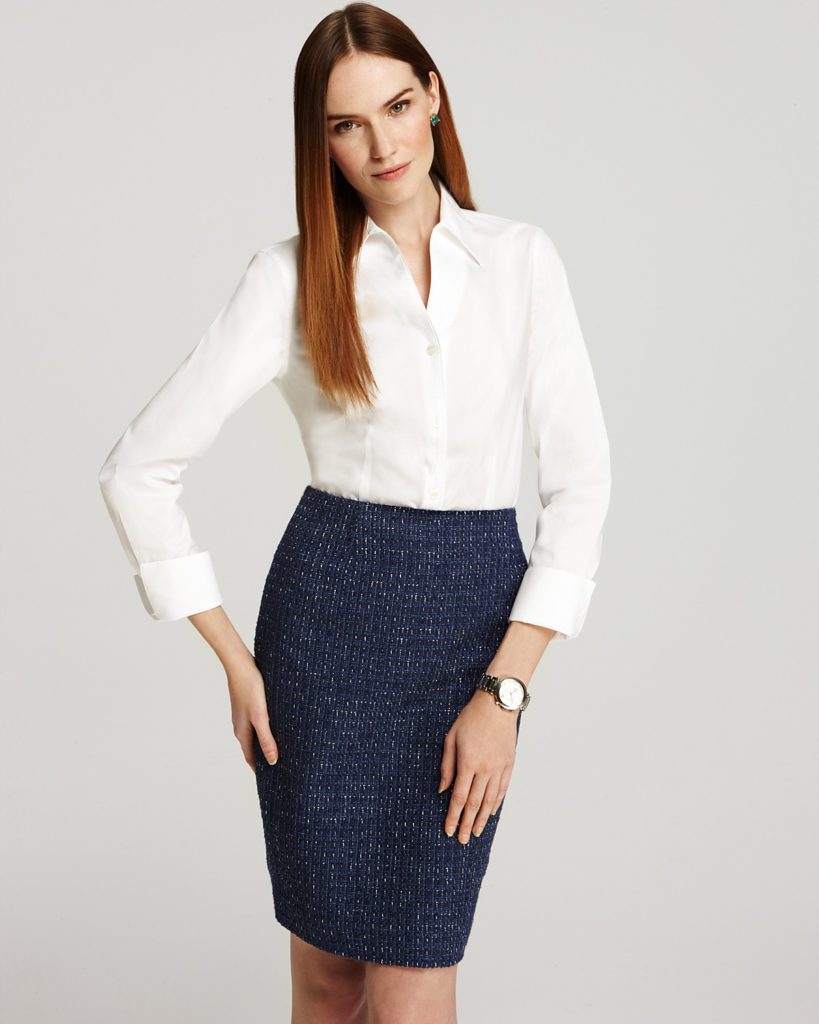 Wear your crisp white shirt with an ultra high waisted skirt or pants. You can decide the length of the skirt according to your own preference. You can also go for a double tone skirt with your shirt.
Put on a broad belt along with your outfit. Slip on a pair of peep-toe heels. Carry a big handbag to complete the look. Try to be minimum on the accessories for maximum attention on your attire.
This is a cool, easy and classy workplace outfit.
2) Flaunt It Backwards
Experiment a little and wear your button down shirt backward. You can also opt for a shirt with some beautiful embellishment in the back or else a plain shirt would look good. You can also keep a few buttons unbuttoned and tie it down the middle which would make this look sexy and different. Put on a pair of high rise denim and a shoulder bag. You can wear a hat or a scarf around your head for a fun look.
A perfect day outfit, out shopping or for a lunch.
3) Wear a Corset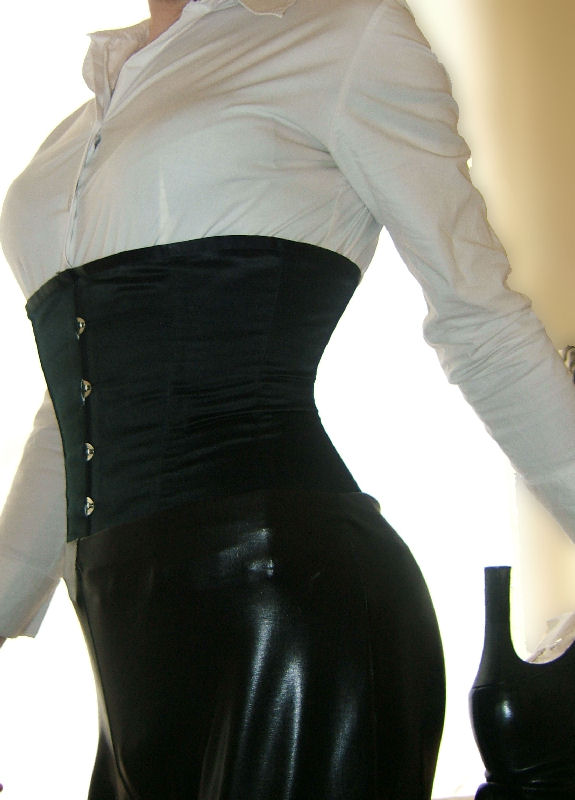 Corsets over white shirts create a sensual look. Make sure the shirt is tailored properly as it would be difficult in hiding the extra fabric. Make sure the hemline of the shirt isn't too short. A bright white shirt would look the best.
The corset over the white shirt would also make your waist look slimmer giving you the perfect look. Pair up with jeans, leggings or leather pants. The corset can be a solid color, colorful, printed or even a monochrome. Slip on a pair of heels and a matching handbag.
Wear it on your next date or a night out with your girls.
4) Under A Dress Or A Top
Wear your white shirt with a strapless flowy or fitted dress. Layering is always in and you get to show off two items of clothing in one outfit. You can also wear it with a tank dress with wedges for an edgier look. You can also wear it with a strapless top and put on a pair of skinny jeans and pumps.
A cool brunch outfit with family, friends or with your date.
5) Skirt It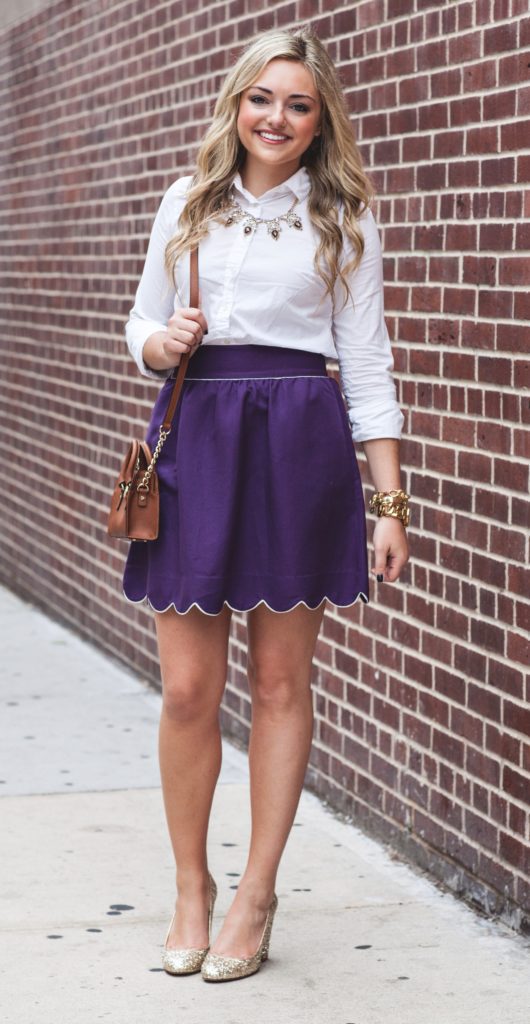 Tuck in your shirt in a mini skirt or a long flowy, floral skirt. This is a fresh summer and spring look. Accessorize it with a hat and a sling bag. Wrap a scarf around the bag strap for a fun look. Put on a pair of sneakers, heels or cute flats.
Flaunt this outfit to an evening out with friends by the lake or going to the bar with friends.
 6) Have Fun With Embroidery
 Get a shirt with some pretty embroidery or make some on your own. Wear it with ripped pieces of denim of any color. You don't need to tuck in the shirt either. Put on sneakers and your favorite bag.
This is the perfect casual look for a day out.
You can further mix and match to come up with your own styles but it is almost impossible to go wrong with a basic white shirt.
Author Bio:
Rebecca Siggers is an avid reader who enjoys getting lost in the world of books. Holding on to her passion for fitness, she is also caught by the fashion bug. She has been writing for truecorset for some time now. A traveler by heart, she enjoys meeting new people and experiencing new cultures.