6 Outfit Ideas for Any Spring Occasion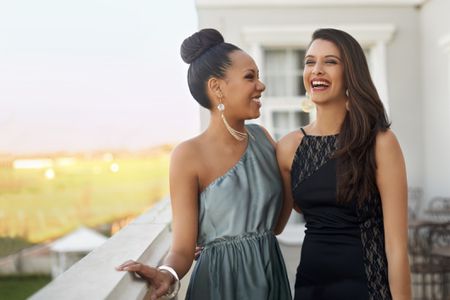 While it may still be snowing where you are, spring is on the way. With warmer, sunnier days in the near future, it's time to start thinking about building your spring outfit wardrobe.
To help you, we've gathered 10 of the cutest spring outfit ideas for nearly every occasion. Read on to find tips and tricks to elevate your spring wardrobe this season.
1. Florals Everywhere
A spring wardrobe just isn't complete without some floral. Modernize the look by wearing a mini dress or even a blazer and pantsuit combo. For more sedate workplaces or aesthetics, choose darker colors, like navy blue or black, with smaller patterns. For those looking to stand out, choose brighter colors and bigger patterns.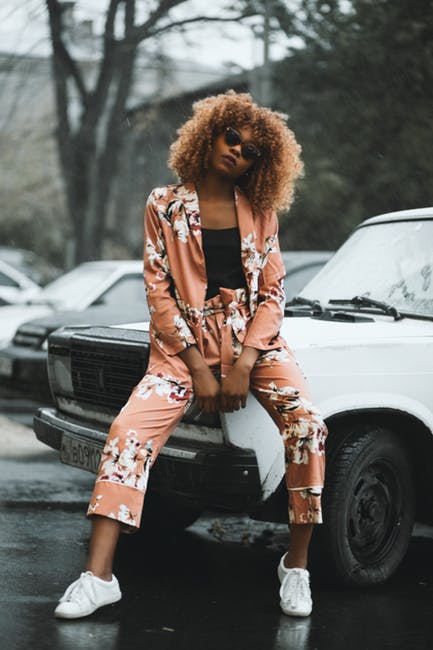 The excellent thing about floral dresses is that they are just so customizable. In cooler weather, you can warm yourself up by throwing on a cute denim jacket. For a bit warmer weather, add long sleeves or turtlenecks, along with boots. Floral dresses look especially chic under a long trench coat.
2. Pop of Color
This spring is all about choosing a pop of color and going with it. No matter what you're preferred pop of color is, consider making it a statement piece by wearing all white around it for a fresh, spring look. Colorful skirts are especially great for spring as they flow and look like petals from a flower.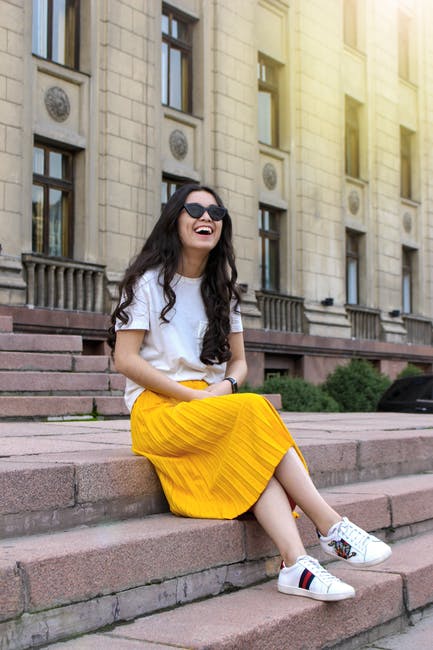 Even if you're not into flower imagery, pops of color can brighten up an outfit even if not in skirt form. Think of an all-white outfit — white t-shirt, white jeans, white sneakers — but with a bright red moto jacket. Cool right? With white being such a clean, fresh color, it's the perfect time to add a pop of color to make a statement.
3. Versatile Spring Dress
A classic piece of this season's wardrobe is the versatile spring dress. It always seems like there are endless engagements in the spring such as weekend brunches, cocktail parties, baby showers, and weddings. So, if you don't want to break the bank buying a million dresses for each occasion, it is better to find one which can be worn to every occasion instead.
The key is to choose a design which will work well at varying occasion, ranging from casual to formal. Ideally, choose a flowy dress which reaches at least the knee or below, isn't too revealing, and isn't white, just in case you need to wear it to a wedding. Also consider the quality of the gown, as you'll need to get many wears out of it. If you're planning to wear it often, then paying a bit more for quality is recommended. So, choose a dress which can be kept casual for a brunch or dressed up for a cocktail party or wedding — you'll look amazing and your wallet will thank you.
4. All Pastels
Is there ever a better suited palette for spring than pastels? Pastels, naturally lightened and bleached out colors, are always fresh. From blush pink to eggshell blue to dove grey, pastels have one pretty significant thing going for them — they all go together well. Looks within a single-color family or palette help create the illusion of a long frame, pulling the outfit together cohesively.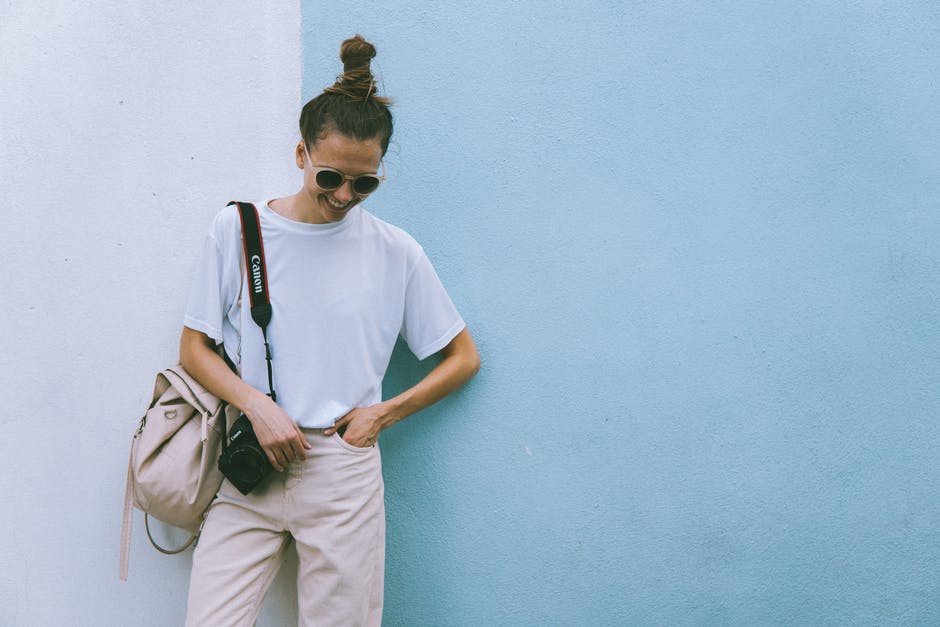 So, try a dove grey shirt, pale pink pants and a pale pink bag. Or, tuck a lavender blouse into a white skirt. Add a pastel crossbody bag for a nice on-trend touch. Because pastels are associated so strongly with spring blooms and blue skies, it makes sense that looser or flowy fabrics in these colors suit outfits particularly well.
5. Oversized Button-Up
Nothing says "effortless" like an oversized button-up. Whether you're wearing a partner's shirt, borrowing from a friend, or buying one deliberately two or three sizes too big, this is a look which is always on-point. Make sure to cuff the hems and unbutton the front a few buttons, just so the oversized shirt seems deliberate, not sloppy. White, pastels and stripes are always classic choices which will last through many seasons of wear.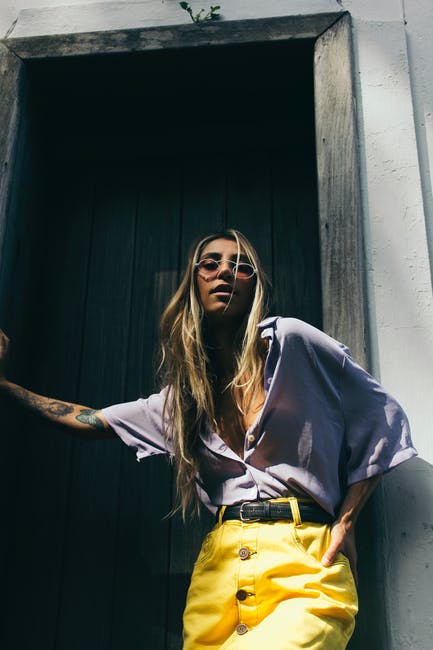 As for styling, almost anything goes. Tuck it into a colorful skirt, a pair of black skinny jeans, or even make it a dress on its own if it's long enough. Also, for those who want to get onboard with the spring and summer trend of wearing and showing off cute, lace bralettes, consider undoing a few more buttons than normal to show off the lace in a laid back, effortless way.
6. Monochrome Layers
While it's nothing groundbreaking, it must be said that monochrome layers are always in, no matter the season, no matter the occasion. Putting together a look from a single color elongates the frame and adding layers and textures adds interest.
Even if the colors aren't exact, if they are just on different areas in grayscale, then they'd work together. For example, white, grey, and black would all work together. So, too, would lilac, lavender, and aubergine.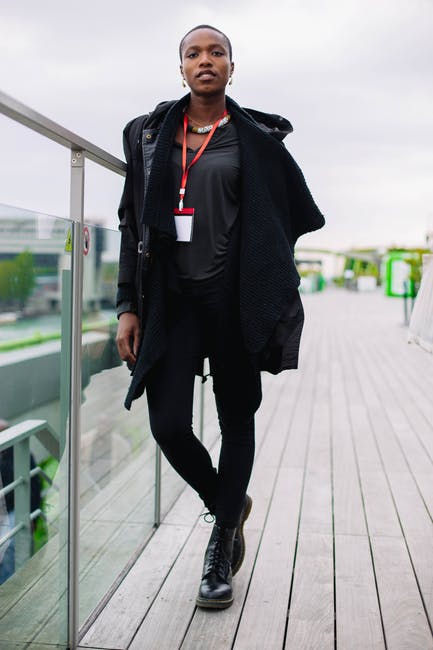 Not to mention that there's a great variety in how those layers look. Consider an all-black look, outfitted with sharp lines, tight jeans and black combat boots — sleek, edgy, and cool. Now, flip the script and imagine an outfit in all pale pink. Perhaps it's a blouse under a pink moto jacket, tucked into a flowy skirt — fresh, light, and fun. The color itself can speak so much, depending on which elements, fabrics and cuts are used in combination.
Author Bio: Jonah Levine is the Creative Director of NewYorkDress.com. NewYorkDress.com, established in 2008, is the #1 online source for Evening and Prom dresses worldwide. As Creative Director, Jonah works to create the ultimate online and in store luxury shopping experience with a focus on service and personalization.