5 Ways to Wear Pajamas- How to style PJs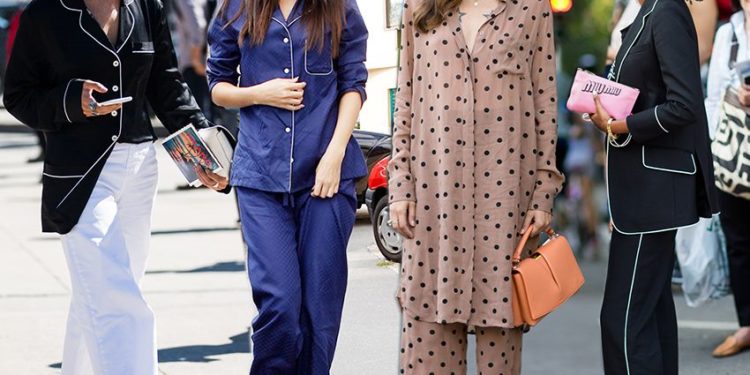 It is not often you hear someone describe an airport terminal as a source of fashion inspiration. But, fashion foody is a fruitful guide for the girls who want to experience the unique taste of fashion in different styles. If you ask me which is the best brand to purchase pajamas online, then there are so many brands available online. The quality of material, design, and comfortableness you will get in their pajamas is utmost. So, how you can pull pajamas in different ways. Let's get started.
Pajamas + Men's shirt:
A classic go-to option; We would say it is one of the most effortless ways to look edgy and cute. If your husband or boyfriend is not going to wear his shirt, then use that shirt along with wear pajamas.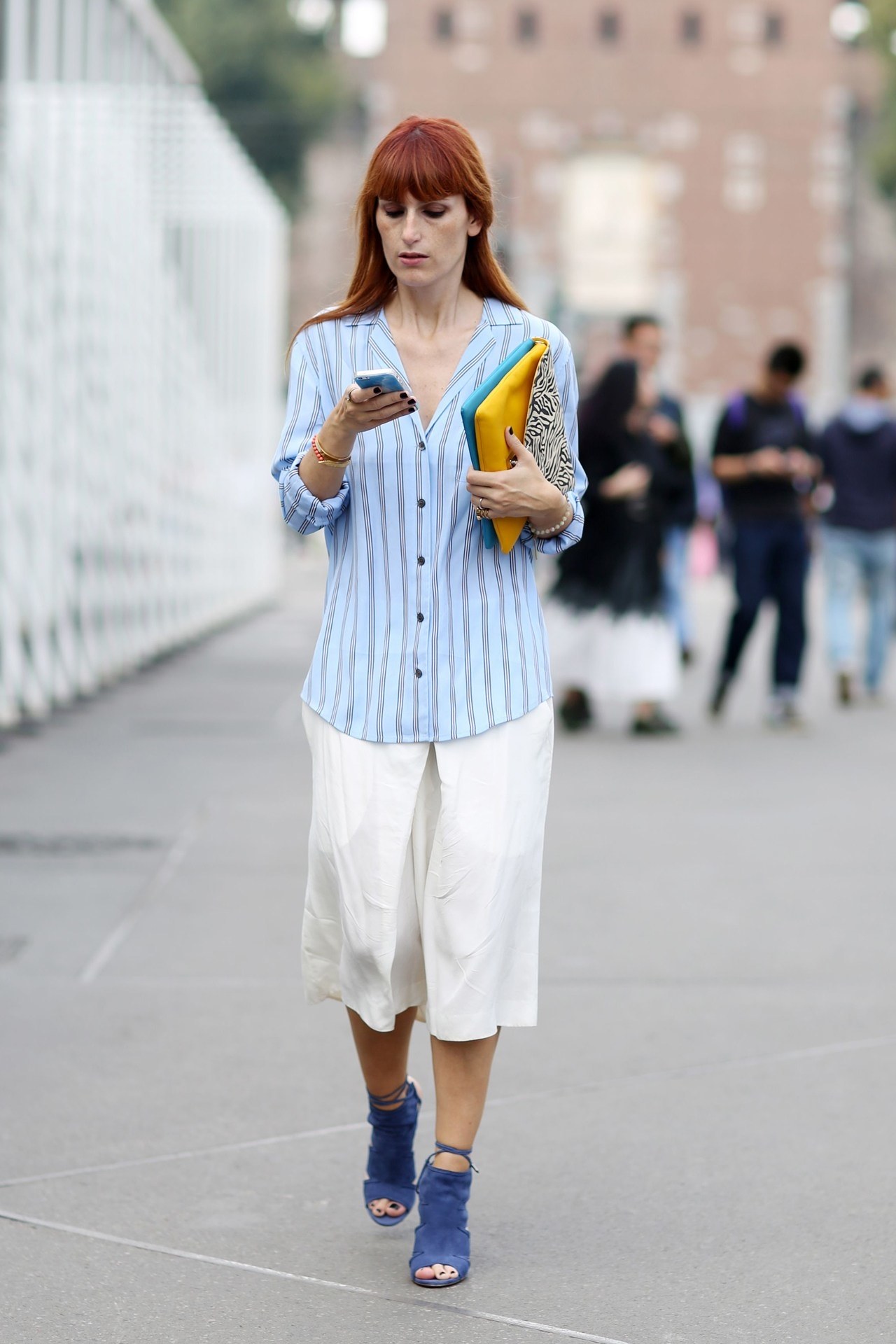 And with the growing trend of Boyfriend T-shirts, we definitely can understand where this trend of oversized clothes has come from. We must say, you will feel more comfortable and obviously give competition to your man.
Pajama loose t-shirt:
It is one of the most common ways to wear pajamas at home. But, here is an interesting turn, wear a loose t-shirt and then tuck it in and then pull your pajamas as same as you wear high waist jeans.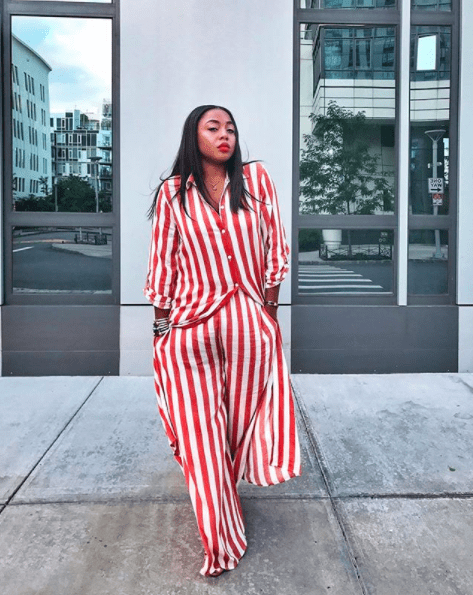 It looks more like a jumpsuit than looking like basic pajamas and t-shirt. You can also go outside to a local market because it may confuse everyone whether you are wearing a jumpsuit or basic homely outfit. You can also elevate this look by pairing them with white sneakers.
Pajama + crop top:
Crop tops are in trend nowadays between girls. And pairing with the perfect crop top is a big challenge for the girls. When it comes to night outs, pajama and crop top is a classic go-to option as it creates a fashionable outfit.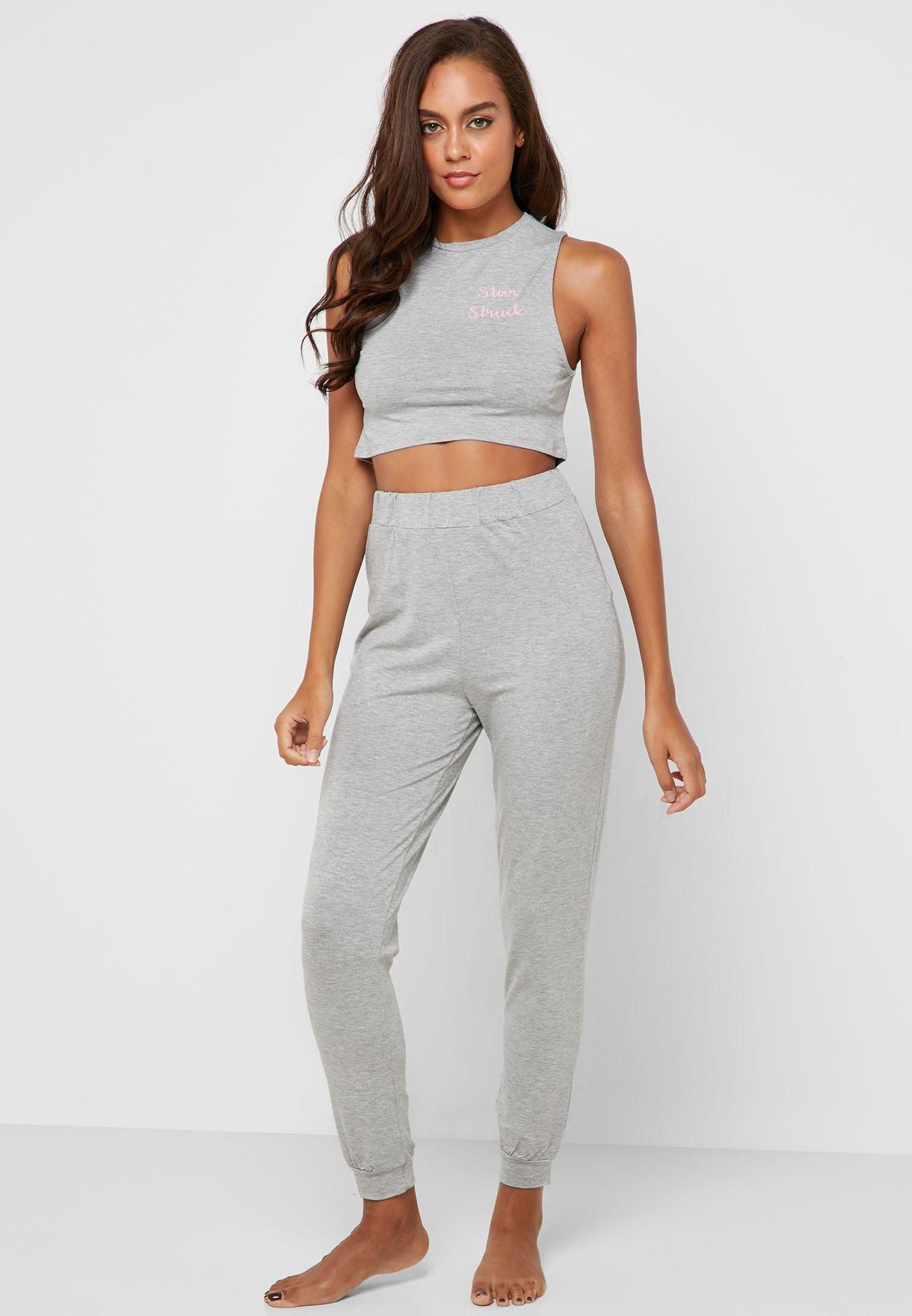 If your friends are coming over at your place for a night stay and you want to look edgy and beautiful without wearing jazzing stuff, then this outfit is best for you.
Floral Pajamas + floral top:
Hollywood celebrities are nailing this trend and many fashion influencers are also following it. And this look is fairly easy to copy. You can also elevate this look trend by wearing a denim jacket or anyone from your collection of fancy jackets.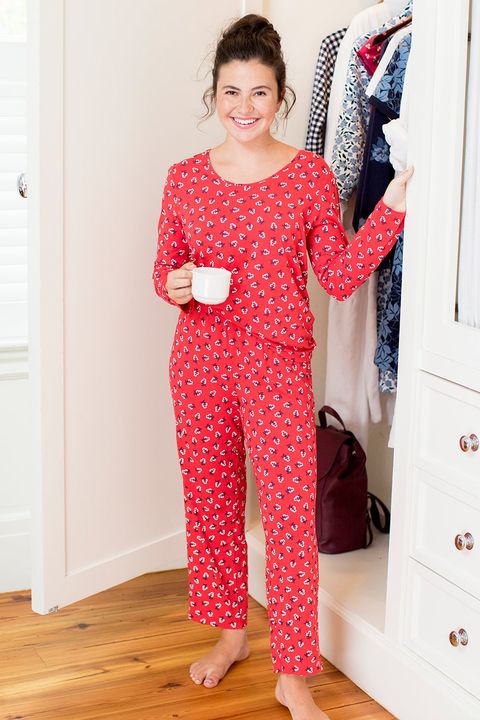 If you have a confidant to show off your image in a shadow of floral then wear this outfit.
Pajamas + sports bra:
This is a perfect morning walk outfit as well as a sleeping night outfit. It is one of the most comfortable and sexy outfits. This outfit is perfect for women who work out, wherein they get the perfect gym wear and fashionable sleepwear at the same time.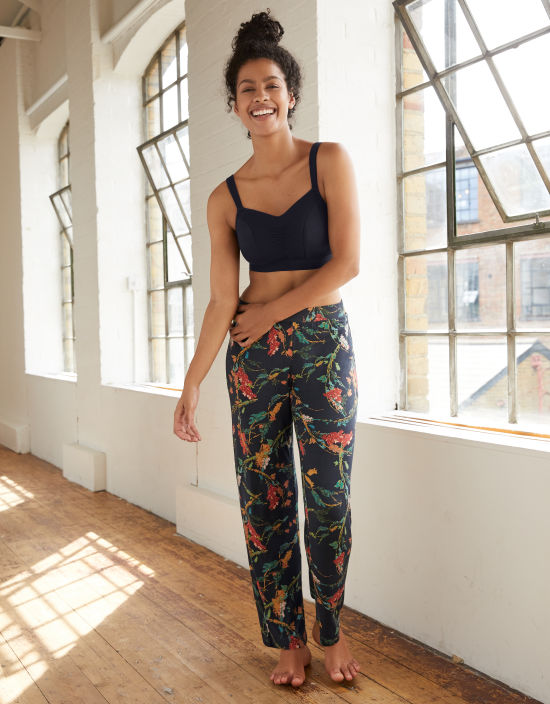 There is no stress of matching or mismatching, just wear the pajamas go with your comfortable sports bra and just lie down on the couch or bed without any worry if you are not a gym freak, or else just head to the gym.
Final Say:
This comprehensive guide on how to wear pajamas in different styles will help you a lot and making a perfect homely comfortable outfit.