5 Reasons to Pick Designer Anarkali Suits Over Gowns for Functions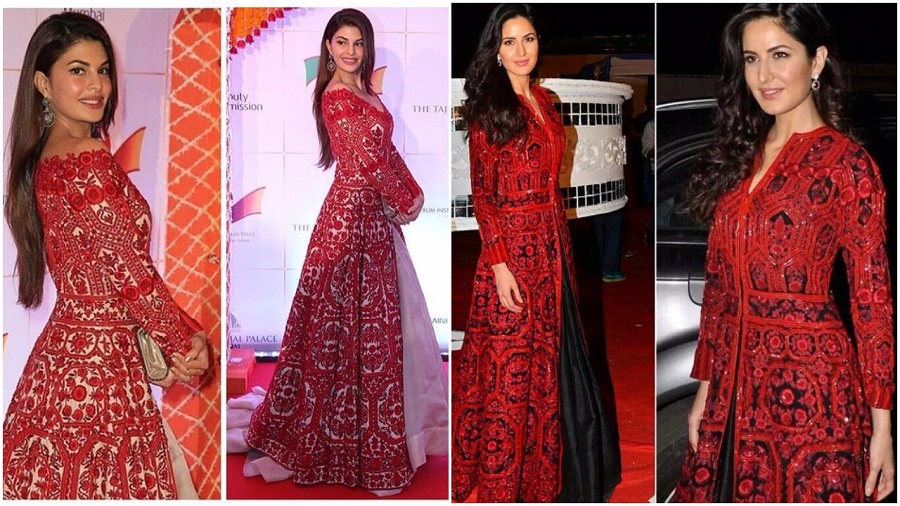 Anarkali suits the most endeared outfit of the modern woman is getting all the love and recognition that this glorious ensemble deserves and the credit goes to the celebrities and the Indian designers who reignited the charm of Anarkali suits.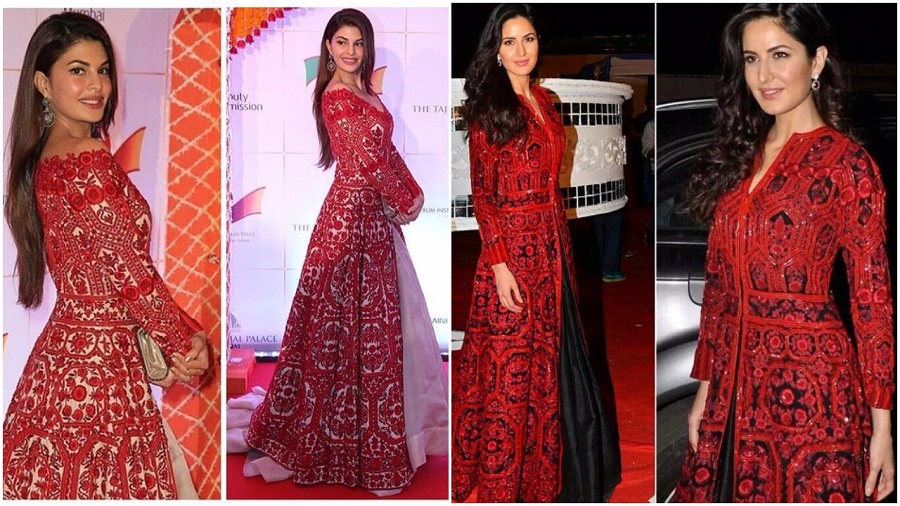 Anarkali suits undoubtedly justify what its name means, which is 'delicate bud of pomegranate flower'.
With the time Anarkali suit has evolved itself so much, and acquired designs and variations that meet the needs and desire of every woman coming from all walks of life.
Although there Anarkali is not a part of any fashion trend and competition, in this article, we would want to mention few points that why Anarkali suits is a magical ethnic wear and are suitable for any event over the gown, shall we start?
1) Unparalleled Grace and Regal look
Designer Anarkali suits emanate the grace and charm that no other outfit can match. Indian festivals and wedding function call for the Indian ethnic wear and grandeur of the Anarkali suffice the quest of the woman to look and feel special.
And how can we forget that comfort we feel the moment we slip into this outfit. Ask any girl who worn this ensemble and how magical she felt, like a princess or queen of her world.
Western design gowns are undoubtedly gorgeous and stylish but often fail to give that elegance and grace.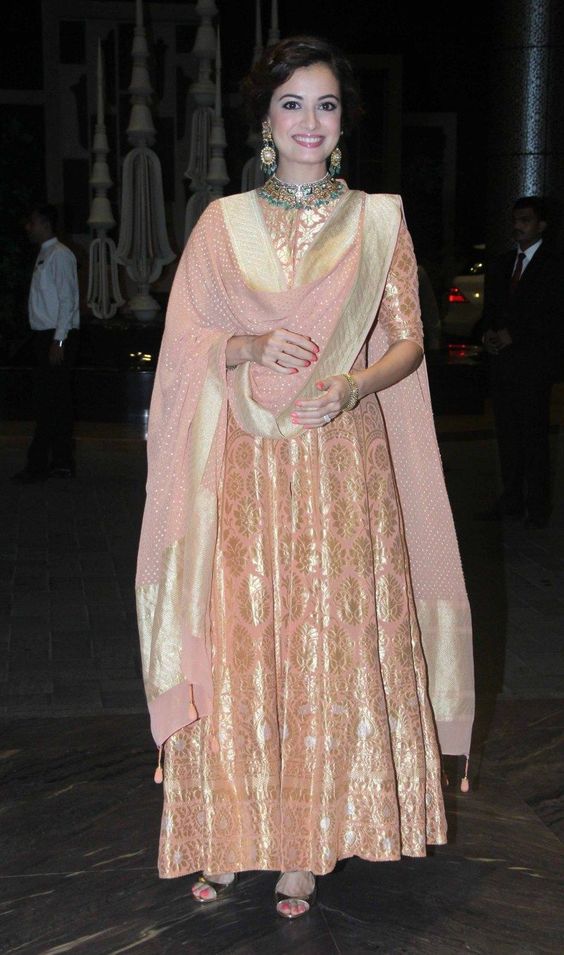 Diya Mirza is looking spectacular in this peach floor length Anarkali suits, this is what we are talking about!
2) Flatters all Body Types
The list cannot go without mentioning this point or a reason. Anarkali consists of fitted yoke or bodice, bottoms, and dupatta/a stole.  The sartorial splendor is such that it flatters all body type.
We all know how it can be frustrating at times for a lady to find a dress that accentuates her body not only this also make her look beautiful on the special occasions, Anarkali suits fit this criterion insolently.
If you are considering what to wear on any coming occasion, we recommend try Anarkali and see yourself how it just boost your confidence and femininity and will make you curvier without doing anything. Can you get anything easy like this?
The western gowns designs may not be able to give you what you are looking for.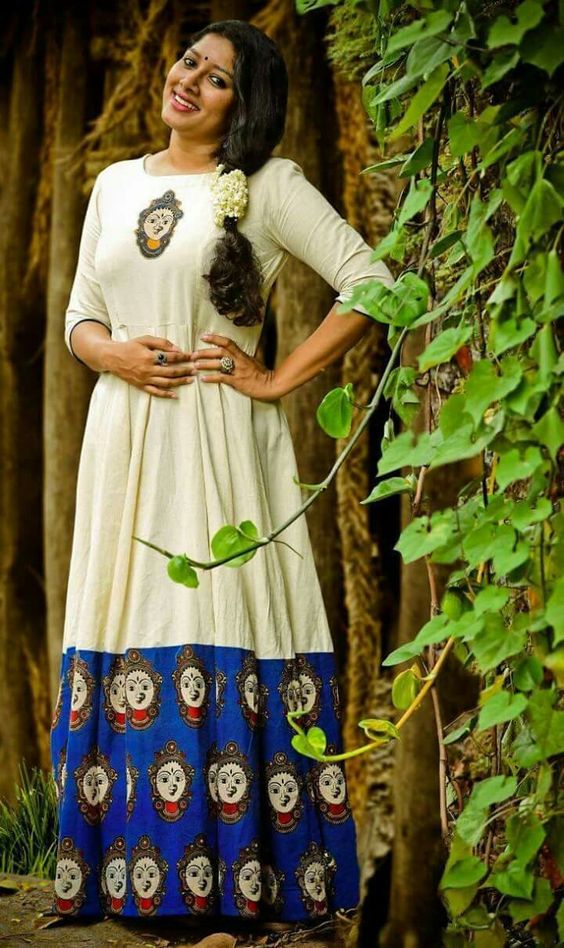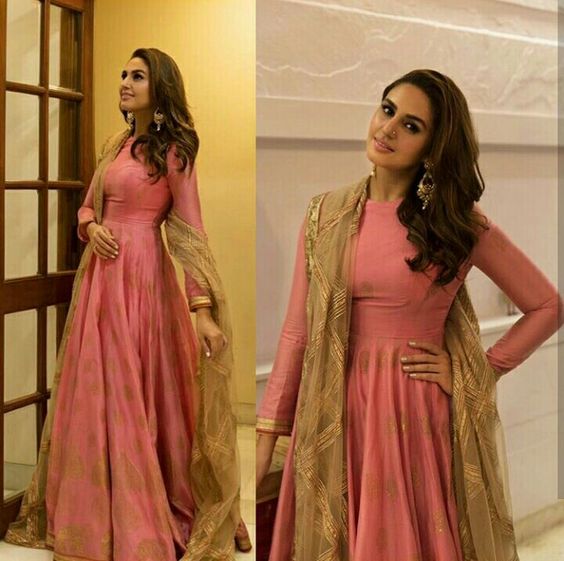 Do you think Huma Qureshi is hiding anything? She is looking absolutely stunning. We believe everyone is perfect and Anarkali suits will surely make you feel so!
3) Easily Accessible
Due to its popularity and high demand, Anarkali suits are available everywhere, literally everywhere, plus the advent of Internet has made shopping for us so easier.
You can find Anarkali suits available in the shops in your city. But if you don't have time, you can explore thousands of portals selling Anarkali and save yourself from the hassle. At the same time, you can try to compare from zillions of options.
Gowns comparatively are not that easily accessible on any apparel shops, except on the exclusive showrooms
4) Price Range
If you compare gowns with Anarkali in terms of price range, Anarkali wins. Today Anarkali because of huge demand and its available in every price range. There is something for everyone's budget and pocket. You can also get it stitched to cut down your cost while this option is rarely available for gowns.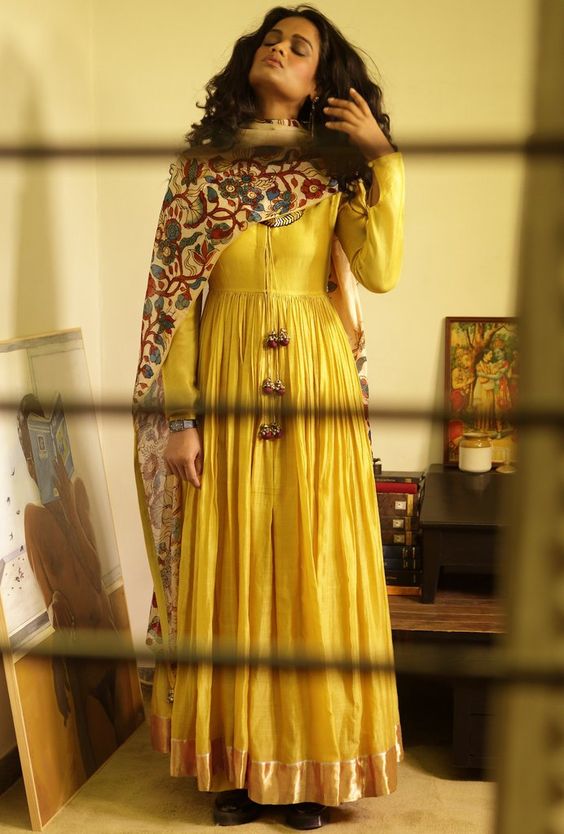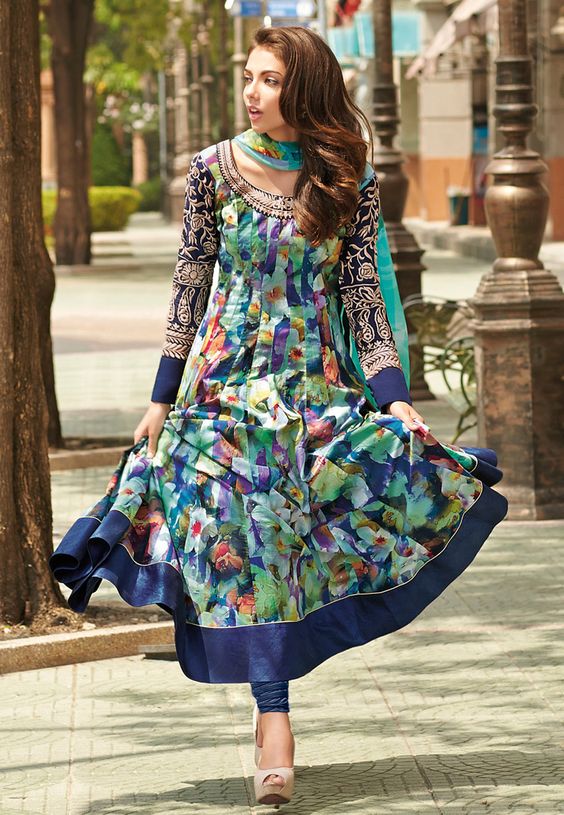 You can go for printed Anarkali suits instead of heavily embellished ones.
5) Unlimited Designs
Anarkali suits at present have never been so versatile. Anarkali suits are pacing up with the modern woman. Traditionally it used to be worn only on the ceremonies but now the designs and the patterns available in the market have given us so many choices for every event. Not only a housewife, college-going, and working ladies can be seen wearing Anarkali suits.
The latest fusion and contemporary designs of Anarkali suits will leave you awestruck. You remember Deepika Padukone dancing on streets in the movie 'Love Aaj Kal' wearing knee-length Anarkali suit.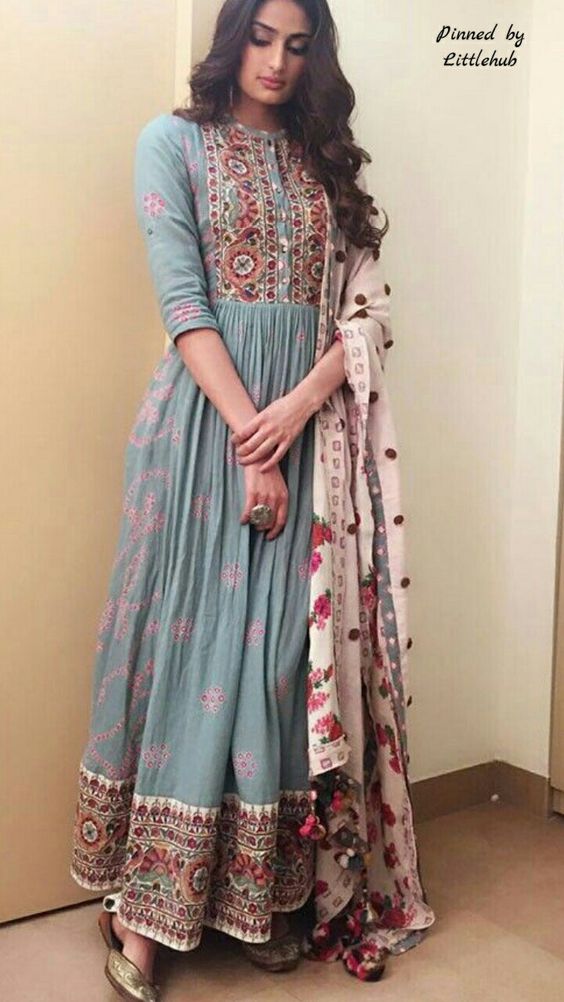 What do you think about this Anarkali suit? Go for cotton Anarkali for a casual hang out or meet up. There is no way you can escape the charm of Anarkali.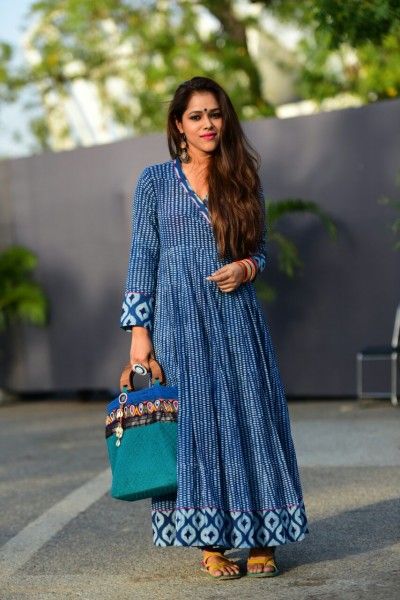 Try indigo Anarkali suits for a fresh look when you need different outfits every day for office. Can you wear the gown in office, unless there is a party?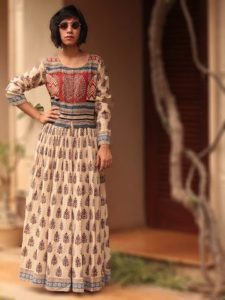 You can spot college girls sporting their carefree attitude in this Anarkali suits and why not?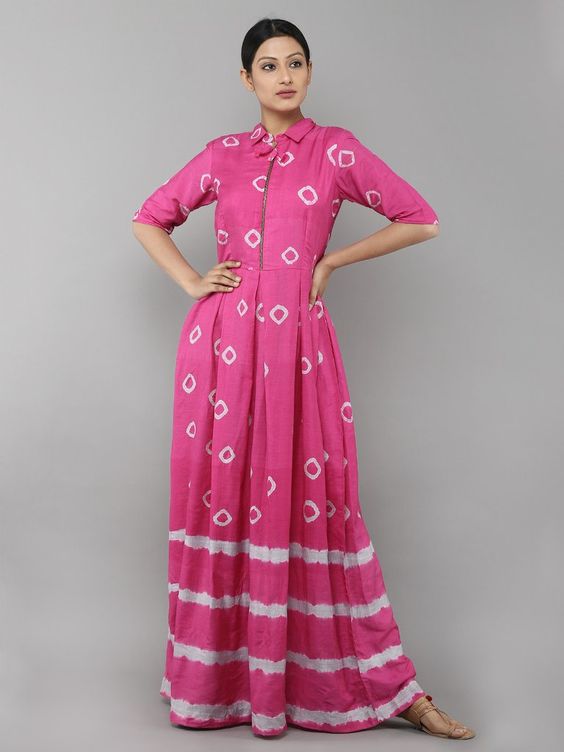 Anyone in Anarkali maxi dresses?
Do you still have any confusion, the only way to clear is to buy Anarkali suit and you will know we are saying?
Good Luck and Happy shopping!