4 Ways To Integrate African Fashion Into Modern Ensembles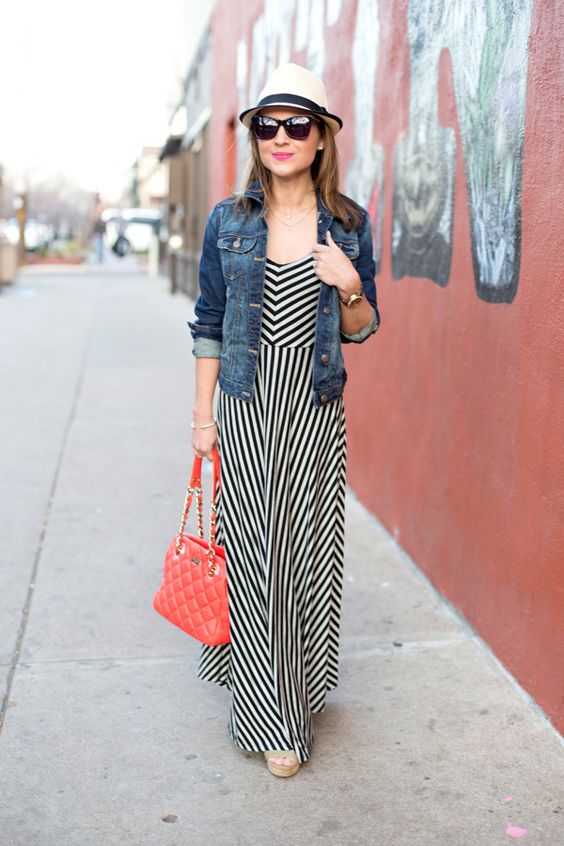 If you want to revamp your style by showcasing Africa's striking bold prints, there's no need to spend a ton of cash to renew your look. By purchasing only a few new pieces and accessories or using the ones you already have and being creative, you can collate fabulous African-inspired outfits.
Here are four simple yet effective ways to incorporate Africa's unique and eye-catching fashion style into your everyday modern outfits.
1.    Printed Skirt
If you have a plain bodysuit, you can spice it up by pairing it with an African printed skirt. Whether it's a midi or a maxi skirt, it'll go well with your sleek bodysuit.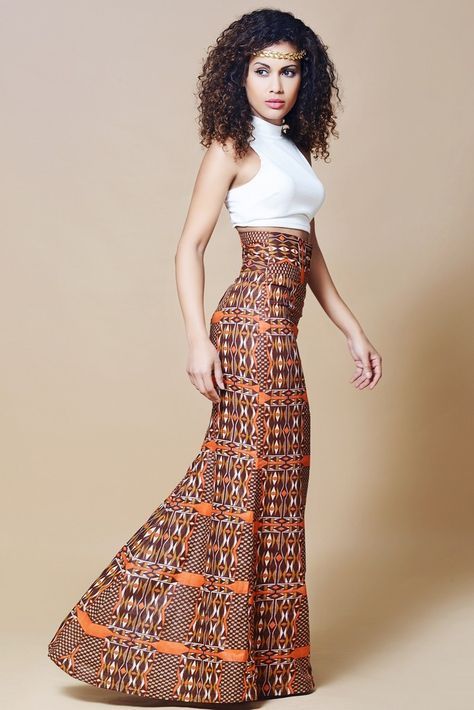 Tips for Wearing African Printed Skirts
Coordinate colors – most African fabrics showcase bright and multiple colors. Choose a skirt with colors that will work well with the top you will wear. Most plain-colored tops do well with African skirts because they don't overpower the skirt's bright colors.
Dress up or down – it's easy to alter the look of your African skirt by changing your shoes. You can play with the idea of wearing black stiletto boots, sneakers or heels with your skirt depending on where you intend to flaunt your outfit.
Crisp white top – other than being a neutral color, white is classic, elegant, and easy to pair with anything. Even with a simple white button-down shirt paired with an African skirt can already create a stunning look.
2. Patterned Denim Vest
It's time you break out of your usual jacket routine! An African patterned denim vest is an attractive piece you can wear your clothes for unique layering. Because you can style denim vests in different ways, it is a great investment that will never go out of style.
You can wear your denim vest with these clothes for instant oomph!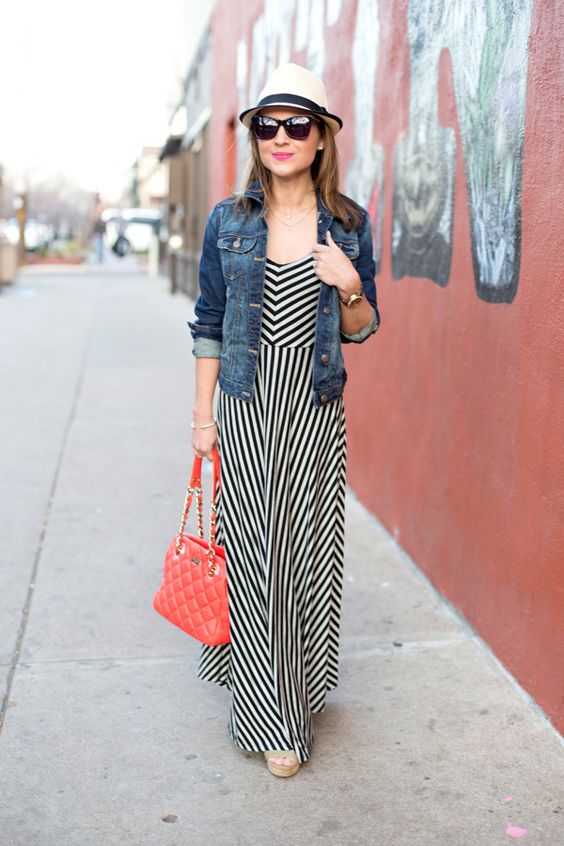 plain bandeau or crop top
plain jeans and tees
striped dress
pencil skirt
floral dress
wide leg pants with a crop top
little black dress
maxi skirt
an all-black ensemble
3. Dyed Boyfriend Shirt
An African dyed oversized boyfriend shirt is the perfect pair for those stylish leggings you've been hiding in the closet. This dyed piece will answer your need to look laid back and effortlessly stylish while basking in comfort. If you want to rock a boyish look, this piece will make it work for you, too.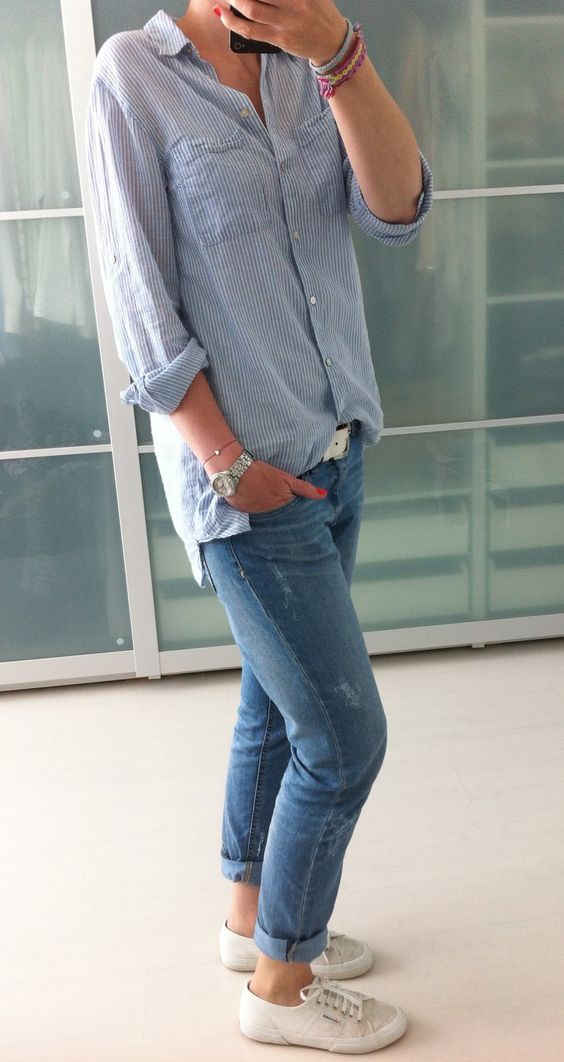 How to Make Boyfriend Shirt Look Chic
Charming chic – your boyfriend shirt can be a super glamorous outfit with the right stiletto heels, big hair, bold lips, mini dress, shorts, or skinny jeans.
As a dress – if long enough, you can wear your boyfriend shirt as a dress with sneakers or heels. You'll look amazing and feel relaxed and sexy while wearing it. Complete this look with bold lips to add extra bling.
Everyday casual – if you don't know what to wear, pull out a boyfriend shirt. Just throw it on with your cutoffs or skinny jeans, sneakers, espadrilles, and sunglasses and you're good to go!
4. Headscarf or Turban
If you're having a bad hair day, an African headscarf or turban will solve your problem. Not only is it stylish but you can also incorporate it into almost everything you wear.

It's difficult not to gravitate towards this accessory especially during the summer season when it helps keep the hair and scalp fashionably protected from the sun.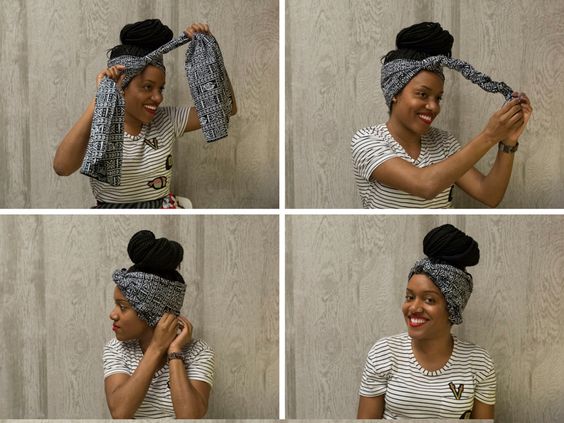 3 Ways to Style Your Headscarf
Giant Bow
Gather hair into a topknot.
Place headscarf at the back of the head while lowering the fabric at the nape of the neck.
Pull the scarf ends towards the front.
Tie the wrap at the center into a knot.
Fold the scarf until it forms an oversized bow.
Hide scarf ends by simply tucking them inside the bow flaps.
Spiral Headband
Tug your hair into a high bun or ponytail then fold the headscarf in half so that it falls down at the nape of your neck.
Pull the scarf forward and off-center then tie it into a knot.
Join the separate ends by twisting them into a large spiral rope.
Tuck in the spiral on one side at your nape.
Looped Headband
Tug your locks into an Afro puff or high bun then fold your headscarf in half.
Place at the back of the head then pull the ends towards the front.
At the center, tie the scarf into a double knot.
Tuck the fabric ends under the on one side at your nape.
Slide the fabric backward until it looks and feels like a headband.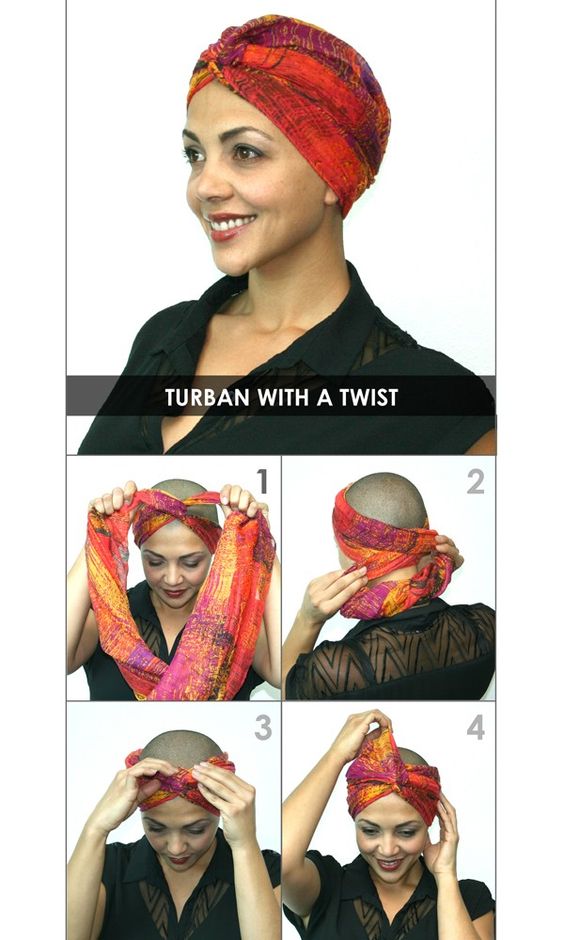 Good fashion doesn't always have to be expensive. A simple piece can revolutionize your look as long as you know how to combine it with your day-to-day clothing. Just make sure that you invest in high-quality African pieces to make a stronger impact without losing your air of sophistication.
AUTHOR BIO
Ethiopian-born and Dubai-based fashion designer Feiruza Mudessir discovered her curiosity to mix the traditional with contemporary at a young age, and this has become the trademark of her designs today. When you slip into one of Feiruza's creations, you can almost hear the rhythms of Africa, the beats of India and the vibrancy of Dubai – this distinctive and colourful mélange is just what Finchitua is about.