Top 10 Million Dollar Diamond Rings in the World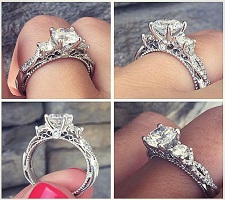 No doubt, diamond rings are the most beautiful way to express your love. As we all know, Engagement is one of the most thrilling and anticipated events to adorn her hand with the diamond ring. Perhaps, a single rings' costs matter a lot for a regular people, but it isn't a big deal for incredibly rich people to spend millions for their engagement.
When to talk about the diamond rings, the wealthy fiancé tends to get the expensive diamond rings even its costs million dollars. Celebrities have landed on the ground by getting million dollar diamond rings from their fiancé. These are also competing to show off their sparkling gem on their fingers. Though, we have compiled a list of top 10 million dollar diamond rings that are either owned by celebrities or someone else.
10) Catherine Zeta Jones's Engagement Ring – $2.5 Million
First on our list of million dollar diamond rings features the Catherina Zeta Jones's Engagement ring. The gorgeous lady is the Welsh actress who has done numerous roles in the film industry. At the age of 25, Zeta Jones starts dating with an actor Michael Douglas. At her engagement, she received a Fred Leighton engagement ring which features a white diamond of 10 carats inside it. The ring goes to the insane price figure by adding 28 smaller stones that surround the big white one.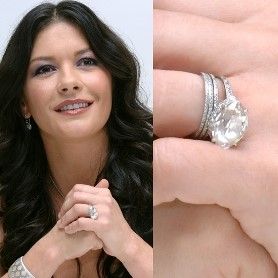 9) Jacqueline Kennedy Onassis's Engagement Ring – $2.6 Million
Jacqueline Kennedy Onassis, the wife of 35th President of United States, received a Harry Winston Diamond ring on her engagement. Her diamond is named as Lesotho III for having 40.42 carats diamonds along with the Marquise cut on it. It's the largest and the eye-catching largest gem and the gem was featuring 601 carats.
8) Vanessa Bryant's Engagement Ring – $4 Million
Four million dollar diamond ring has got 8th rank on our list. This diamond ring is owned by an American Model, business women and the wife of Kobe Bryant. The former Los Angeles Lakers Guard Kobe proposed the gorgeous model Vanessa with the 4 million dollars diamond ring. Later in 2003, Vanessa have got an upgraded one which believed to be an apology ring.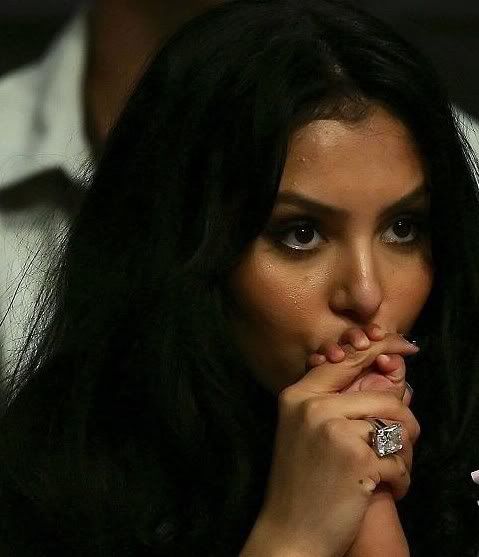 7) Grace Kelly's Engagement Ring – $4.06 Million
Next on our list of million dollar diamond rings is the ring of Princess of Monaco. Yes, Grace Kelly who geared up her career as an American actress become the Princess after marrying with the Prince Rainier III. The 10.47 carats diamond ring perfectly matched with the elegance and beauty of Grace Kelly.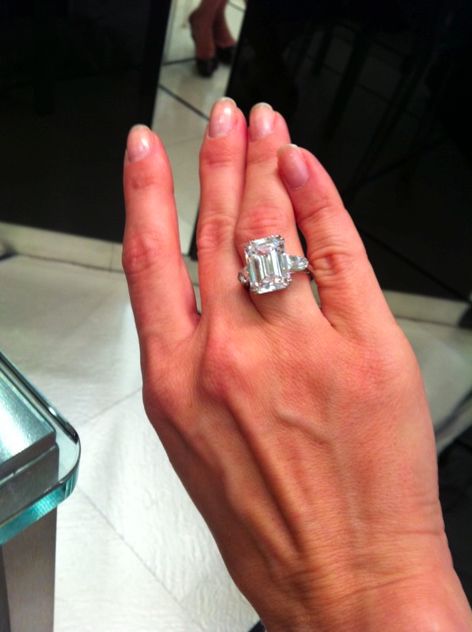 6) Paris Hilton's Engagement Ring – $4.7 Million
American television personality Paris Hilton has reserved a rank on our list. It's all due her engagement ring. Paris Hilton got the 24-carat white diamond ring which is beautifully encrusted with the diamond of rectangular shape. Not only that, the rectangular diamond is surrounded by two triangular-shaped diamonds. The worthy diamond ring was proposed by her ex-fiancé Paris Latsis.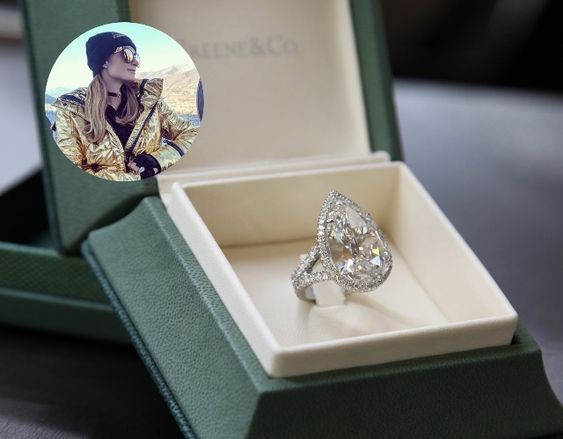 5) Beyoncé's Engagement Ring – $5 Million
What a beautiful diamond ring? Beyoncé married to the wealthy rapper Jay Z who proposed one of the most expensive diamond rings that worth $5 Million. The R&B singer Beyoncé sparkled her beauty with the Lorraine Schwartz platinum ring. The ring is encrusted with the octagon-cut magnificent diamond weight 18 carats. When to look down at the net worth of the couple, it crosses the mark of $1 billion.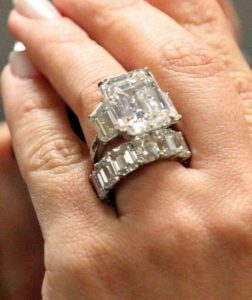 4) Jennifer Lopez's Engagement Ring – $8.5 Million
When to look down at million dollar diamond rings, Jennifer Lopez's engagement ring is holding the 4th rank with the $8.5 million dollars diamond ring. Jennifer Lopez's ex-husband Marc Anthony made their engagement stunning by proposing the Neil Lane Blue Diamond on their engagement ceremony. The ring features a single large diamond which is about 8.5 carats in weight.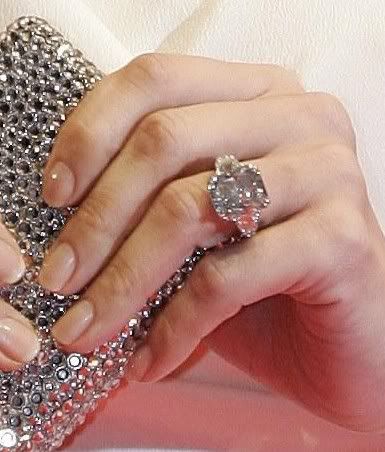 3) Kim Kardashian's Engagement Ring – $8.5 Million
The reality television star and a bold model has been in headlines for years. Sometimes for her naked snaps or mainly for her family show Keeping Up with Kardashians. Kim married to a blackish rap star Kanye West who presented an 8.5 million dollars worthy diamond ring on their engagement. The ring is about 20-carat diamond ring that was unfortunately stolen in Paris attack on Kim Kardashian.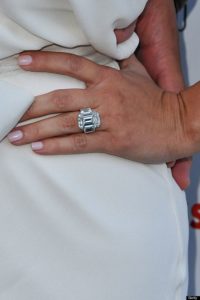 2) Elizabeth Taylor's Engagement Ring – $8.8 Million
Elizabeth Tylor is the most beautiful American-British actress who ruled over Hollywood for years. The second one in the line is the Elizabeth Taylor's engagement ring that was adorned in her finger by her husband Richard Burton in 1968. Rumors revealed the ring encrusted with the large Asscher-cut Krupp diamond which is 33.19 carats in weight.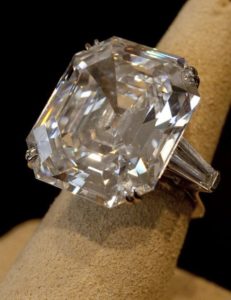 1) Mariah Carey's Engagement Ring– $10 Million
So far the most expensive diamond ring owned by Mariah Carey. The R&B pop star Mariah Carey got a 35 carat diamond ring from her billionaire ex-fiancé James Packer. Mariah Carey's wedding with James Packer suffered through a tragedy as their marriage was canceled seven months after their engagement.