Latest Jewellery Trends That You Should Know This 2019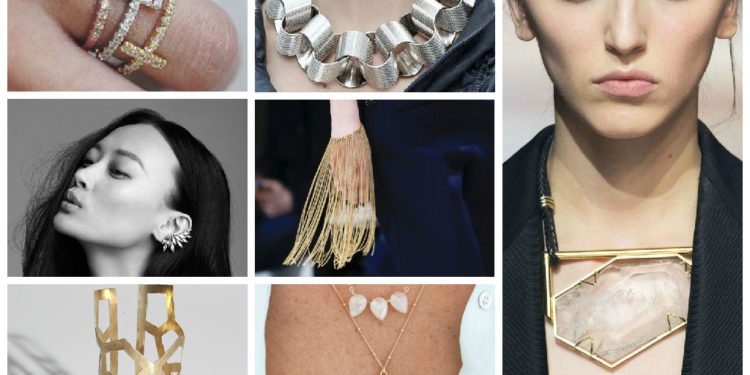 Everyone has heard the saying, "Less is more." Simple diamond studs, delicate bracelets, and dainty necklaces have always ruled the runways. But this year, styles seem to be changing. While petite jewelry items will always be a fashion staple, chunky statement pieces are all anyone can talk about in 2019. This year, more is actually more. From stacking rings and layering necklaces to bold, eye-catching accessories, more is better.
If you're in need of some tips for trends coming your way this year, you're in luck! We're here to provide some insider information on all the jewelry trends we'll be seeing in 2019 and how you can totally rock the look.
Chunky Hoops
Hoops have always been an iconic fashion statement, but this year they're getting bigger. And we don't exactly mean in size- we're talking about the shape and design.
Large hoops are still very fashionable, but thicker, chunky hoops are all the rage right now. Hoops are one of those trends that will probably never completely go out of style; we just constantly see tweaks to details and designs. And right now, 2019 is all about being funky and showing off your creative edge. A feisty pair of hoops is all you need to give your outfit that additional flare to take it from drab to fab.
Rock this look: Hoops can be worn for any type of occasion. Whether daytime or nighttime, hoops are the perfect accessory for any outfit. For casual wear, pair jeans and a t-shirt with a striking pair of hoops. Throw your hair up in a messy bun and let your jewellery be the focal point of your whole outfit. For a night out, combine a flashy pair of hoops with a little black dress to create a show stopping look.

Chains and Links
Sorry gents, but chains and links aren't only for you; the chicks are officially taking over this trend. Chain and link necklaces and bracelets are nothing new, they're simply making a resurgence and growing in popularity. In fact, this style is pretty iconic of American jewellery designer David Yurman, as seen in many of his bracelet and necklace designs.
The best thing about chain-link jewelry is it's fantastic for layering, but it also looks stylish by itself. And it can be worn all year long. Whether layered on top of a thick turtleneck sweater in the winter or draped casually across your collarbone gleaming in the gorgeous summer sunshine, chain-link jewelry is simple and sophisticated enough to pair with any outfit.
Rock this look: Go big and wear a few different chains that vary in length or just keep it simple and accessorize with one chain. From chokers to 24-inch chains, this type of jewellery is available in many different lengths. Some extra-long chains can even double as a stylish belt to be wrapped around your favorite pair of pants. Pair chain and link necklaces and bracelets with a nice blouse for an edgy juxtaposition. The formal-chic contrast is both daring and eye-catching.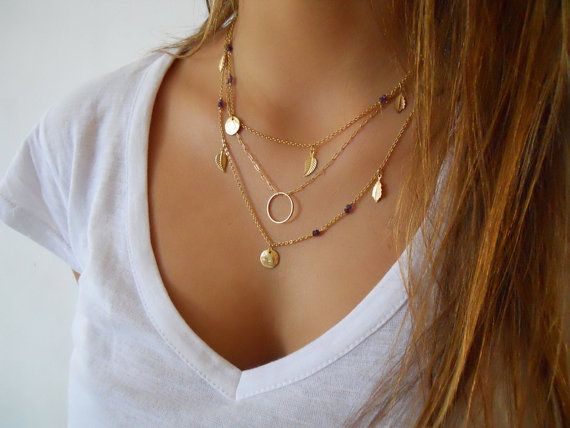 Thick Cuffs
Cuffs are always a great accessory to have because they can be worn with pretty much anything. They're also fun because you can play with their placement on your arm. Don't like when a cuff jiggles around on your wrist?
Push it up a little bit higher on your forearm until you find a comfortable position where it won't move out of place. Or maybe you're the exact opposite and like to adorn yourself in jewelry that has some motion.
No matter how you wear them, cuffs are totally in this year. Don't feel like you have to go all out with intricate designs though. In years past, we've seen cuffs with super detailed engravings or large pieces of raw turquoise and other gemstones. This year, thick and simple cuffs are actually stealing the spotlight. This may be surprising, but wearing a plain silver cuff opens up many opportunities to be paired with other kinds of jewelry.
Rock this look: Cuffs can be the finishing piece to complete a daytime look or a nighttime look. Worn with a pair of shorts, a cute tank top and some sandals, a cuff can give your look a bohemian-style vibe. Some cuffs are a little bit flashier than others, which makes it easy to transition them into a nighttime accessory. Slip into your favorite pair of jeans, some sexy pumps and a nice top, and you're good to go!

Stacks on Stacks
Stacking your jewelry is not a new trend. This style has actually been trending for a while, but in 2019 we're seeing bigger and bolder stacks and layers. More rings and more necklaces complete one whole look. Stacking is one of the best ways to get creative with your favorite pieces. Ear stacks, stackable rings, layer upon layer of necklaces and bracelets…there are so many different ways to play around with this look. Medallions are also becoming more and more popular, and they're great to layer with other necklaces.
Rock this look: Stacks can be accomplished with almost every type of jewellery. Add some flare to your outfit by dressing your wrists up with a mixture of different colored bangles. Take a risk and line your whole ear with different sized studs and earrings.

Wear multiple rings on one finger or just wear a few on each hand. Combine a choker with a mid-length pendant and a lariat necklace for a totally banging look. The options are endless! Our best advice is to just get creative with it. If you think a ring stack or necklace layer looks great, don't doubt yourself.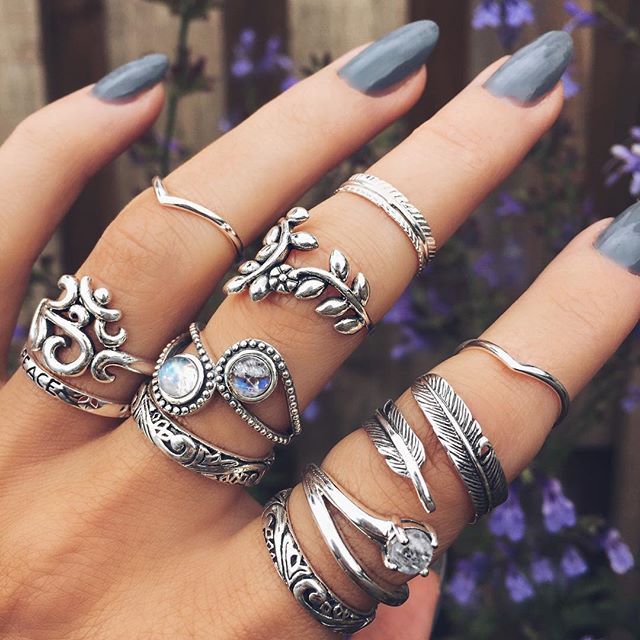 Jewelry trends are constantly changing, but as you can see, 2019 is all about the bold and funky. This year, bigger is most certainly better. If you're one who likes to always be on trend, follow these simple tips and heads will be turning everywhere. Walk with confidence and no one will dare to question your incredible sense of fashion. And pretty soon, others will look to you for fashion advice since your style is always so on point and trendy.