Indian Bridal Jewelry Trends 2019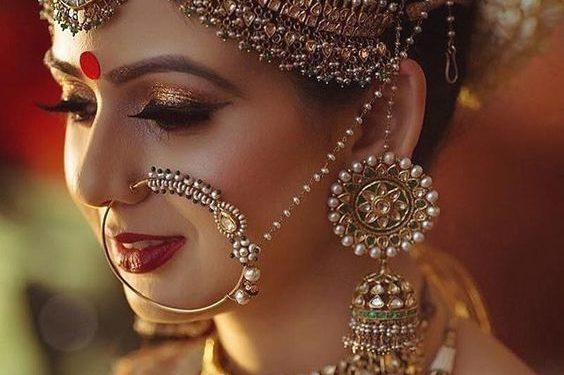 Jewelry from jewels! The jewelry is in use probably earlier from the cosmetics. Women fashion could never be completed without jewelry.
There is a whole vast range of jewelry according to every occasion, the bridal jewelry, the party wear, and a lot more. Since its origin the jewelry trends are changing.
Metals, stones, pearls, and a diverse range of gems, all assist the jewelry of the time in one way or another.
Let's see some bridal jewelry trends of the time!
The Forehead Jewelry
The forehead with out any ornament never suits a bride. There are different forehead jewelry trends.
Mathapatti
One of the traditional trend is Mathapatti. The ancient jewelry trend is revolved again with some graceful designs.
The kundan, pearl and gold Mathapatti can never be out of trend. The new flower mathapatti trends are great for the natural look of  mayoon and mehndi events.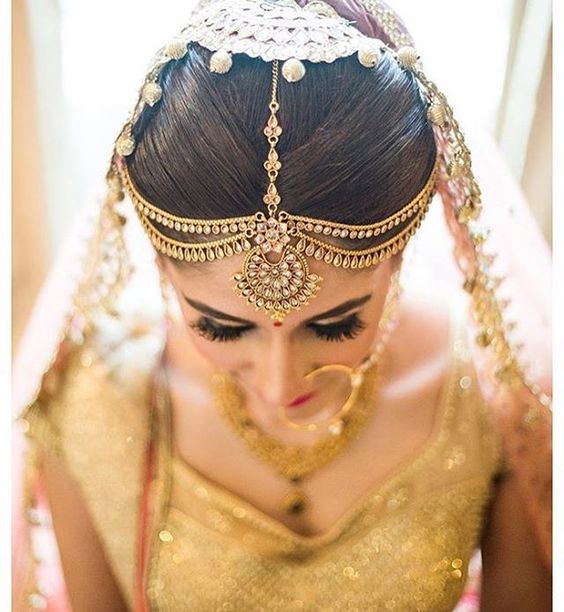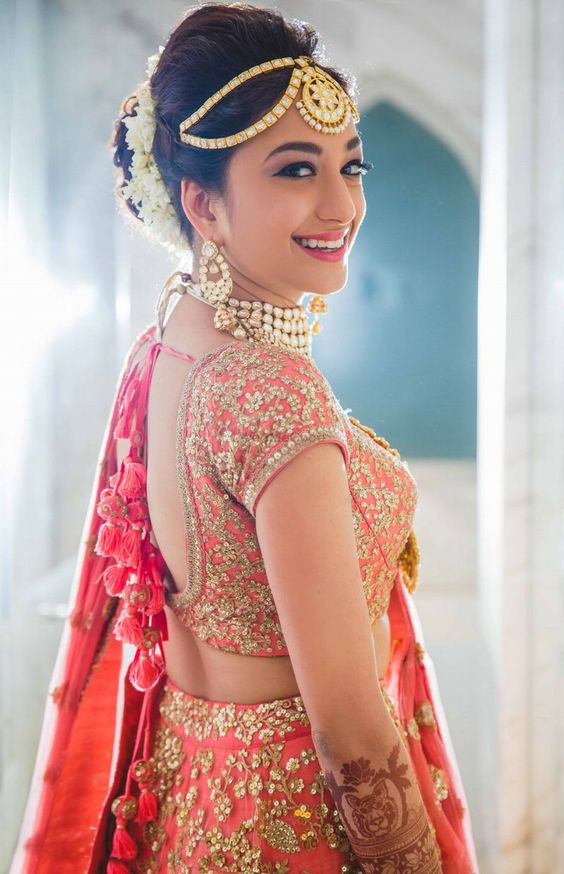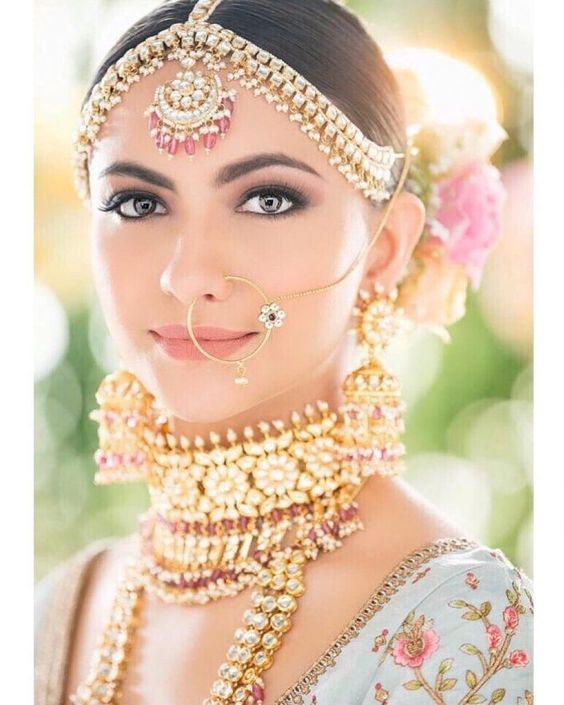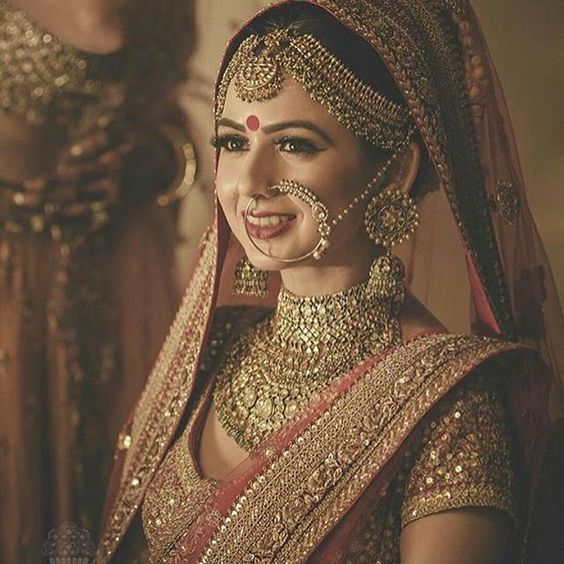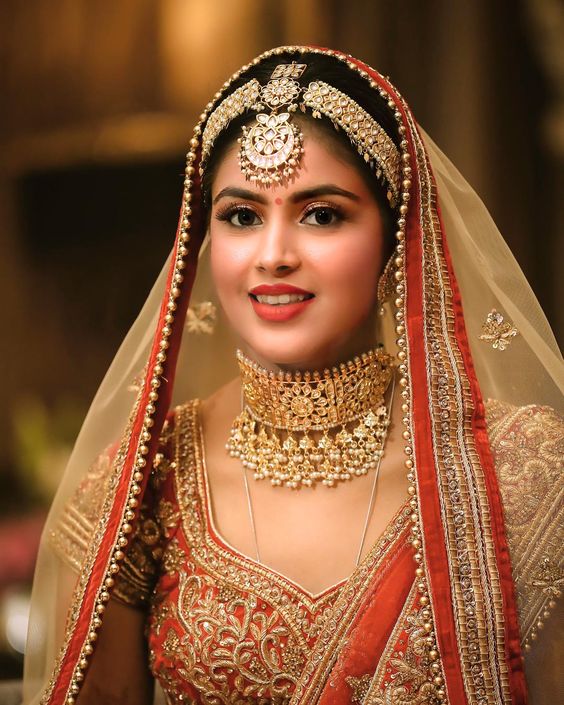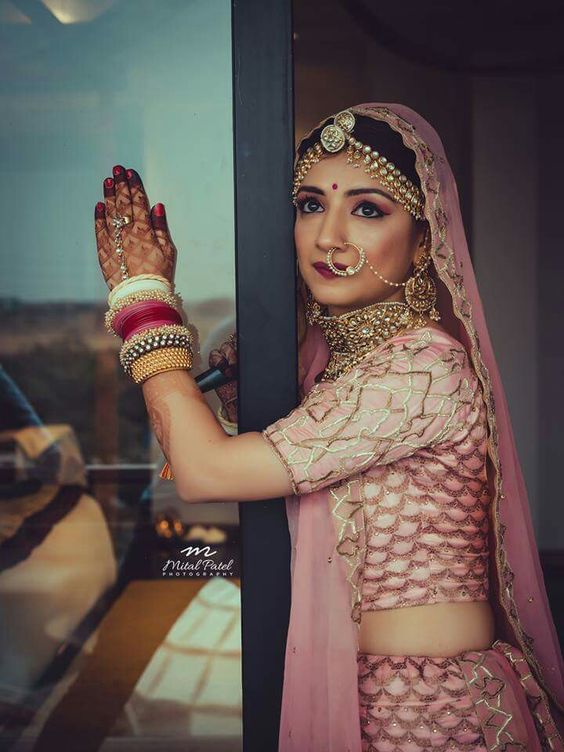 Maang Tikka
Another forehead jewelry piece is Maang Tikka. It is always in fashion whether in a large circular or oval style or in a small size with a gem in it. The kundan and the pearl manng tikkas are in fashion.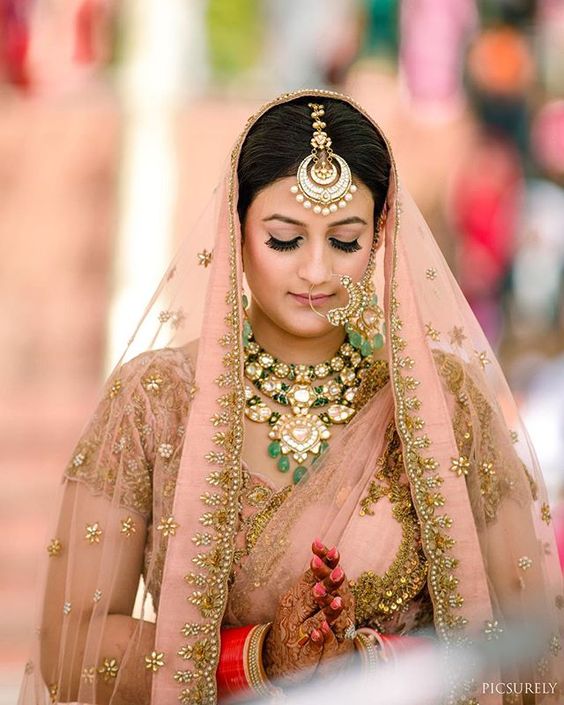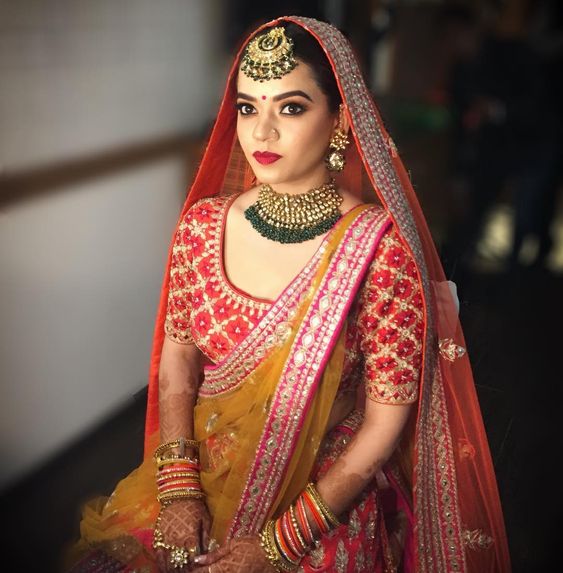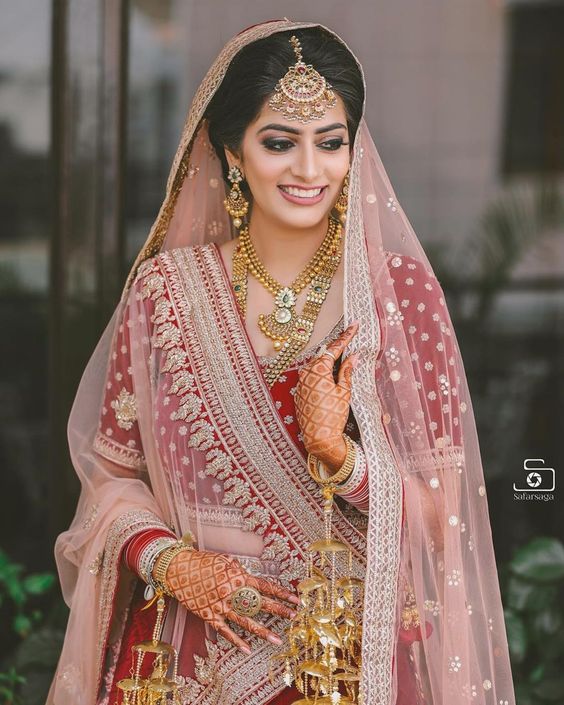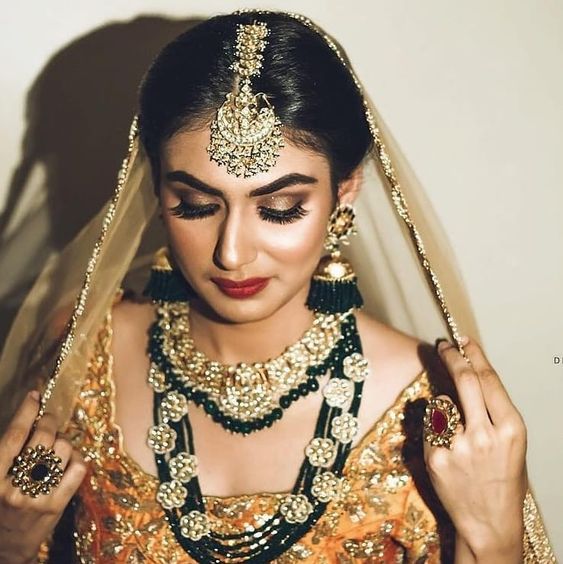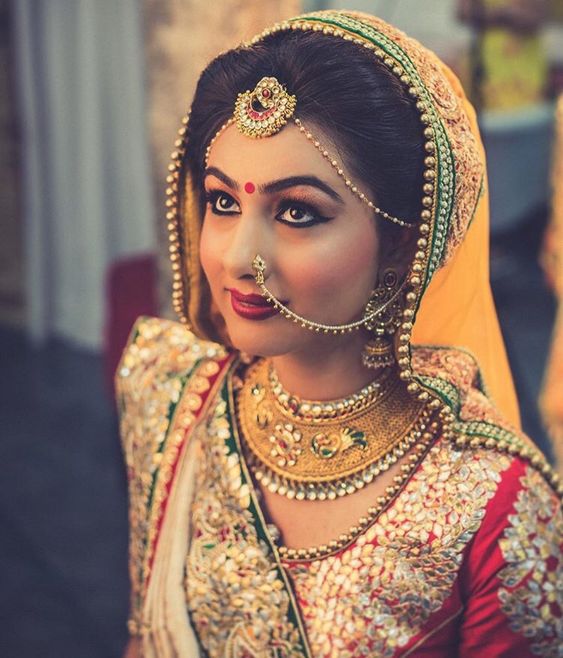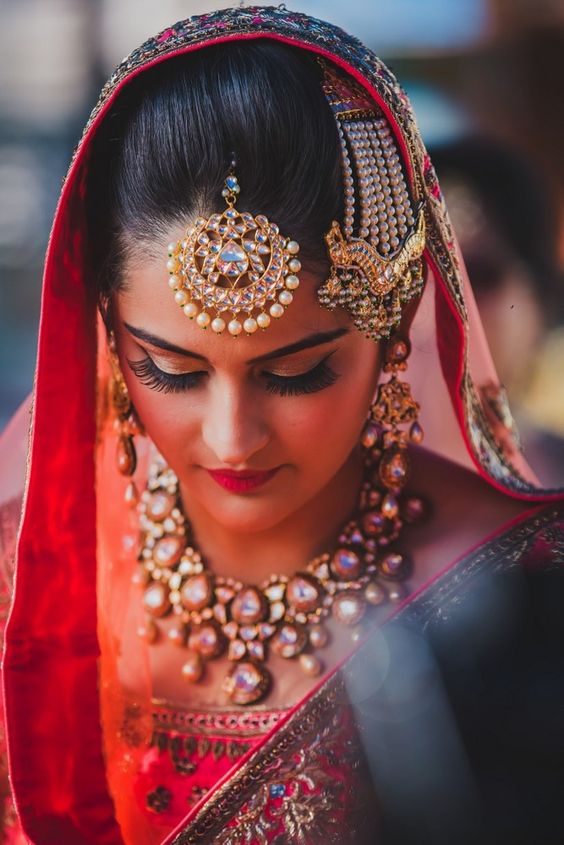 If you want a traditional full coverage of the forehead then go for matha patti and for a sophisticated look opt maang tikka.
Bridal Necklaces
There is a whole range of bridal necklace trends.
MahaRani Necklace
The Maharani necklace is in trend from centuries. The layered necklace provides a complete elegant bridal look. The traditional necklaces are more famous in pearl designs.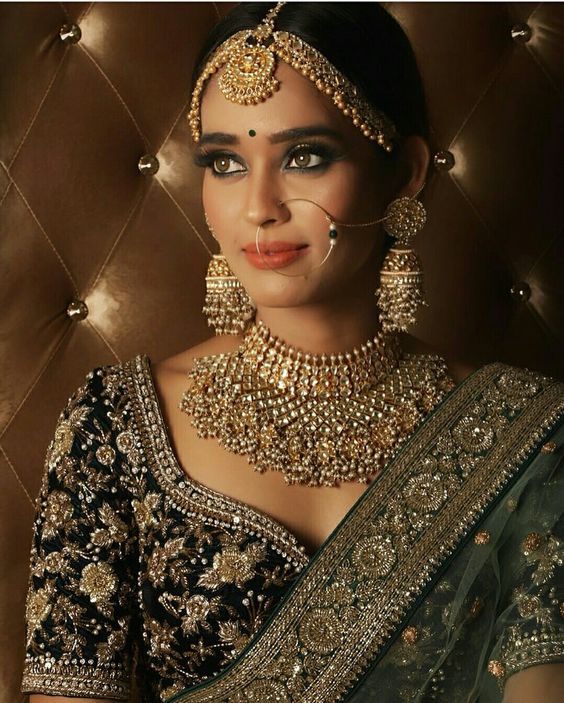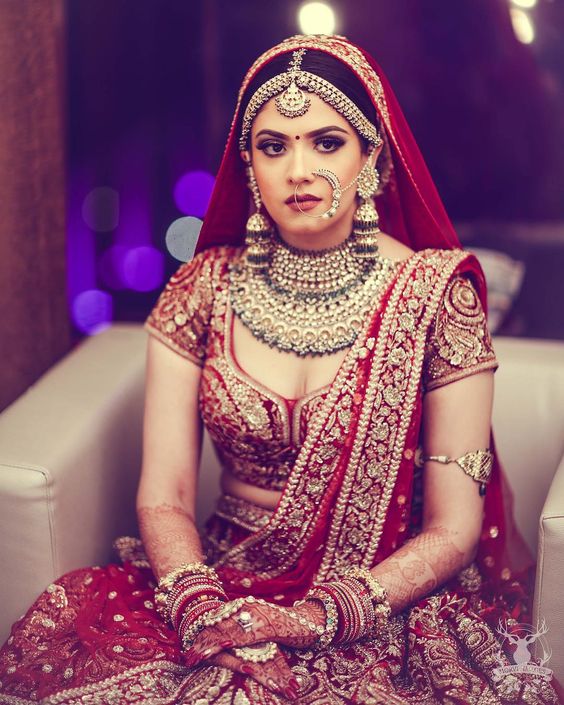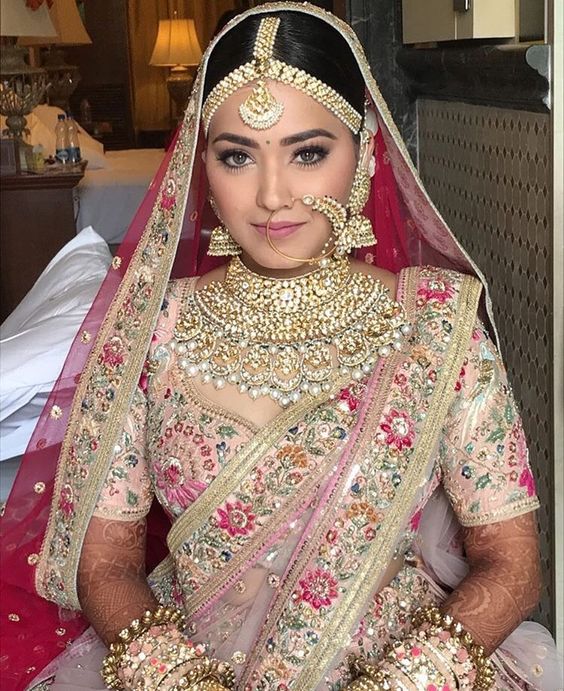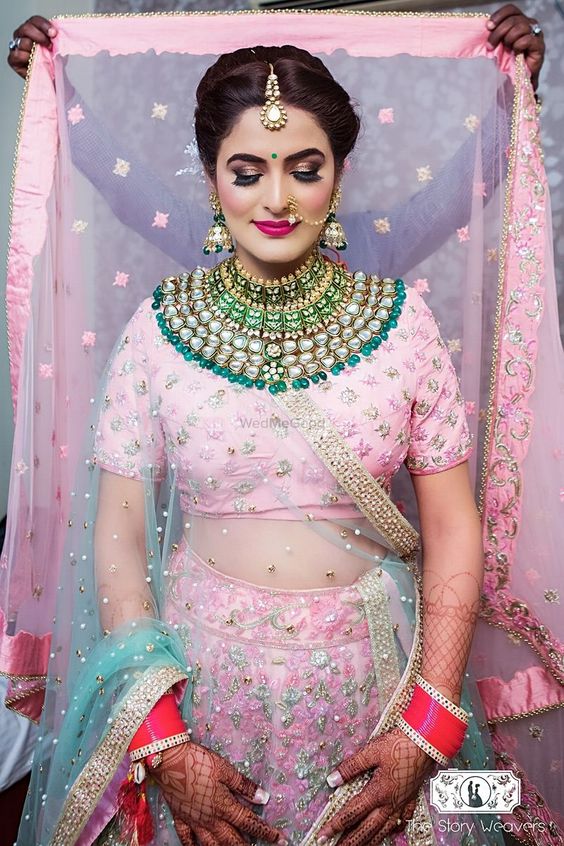 Bridal Choker
The other trend is bridal Choker. Bridal Choker is enough with a heavy embroidered bridal dress. If you love to be simple and light weight then opt a heavy bridal choker for a complete look.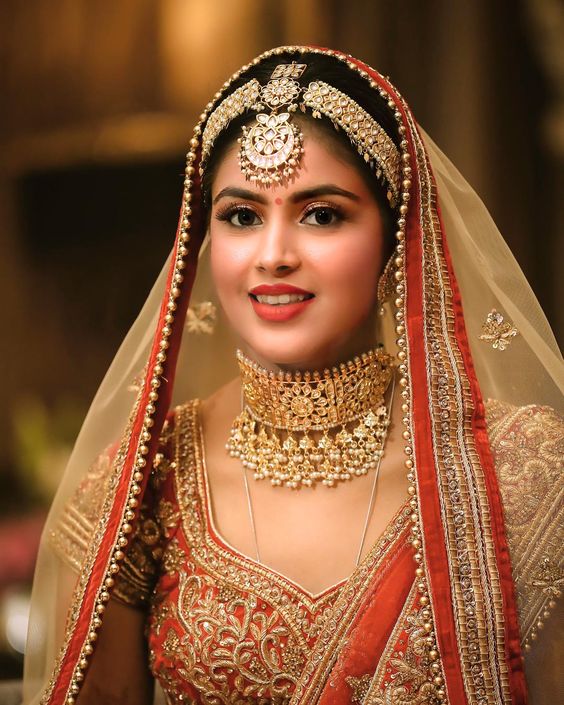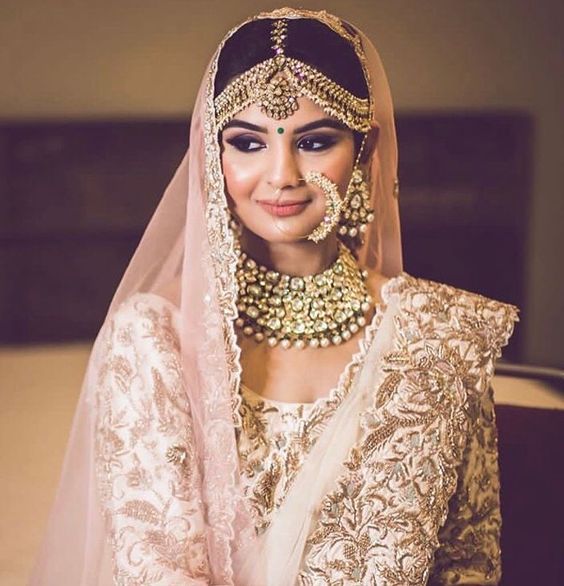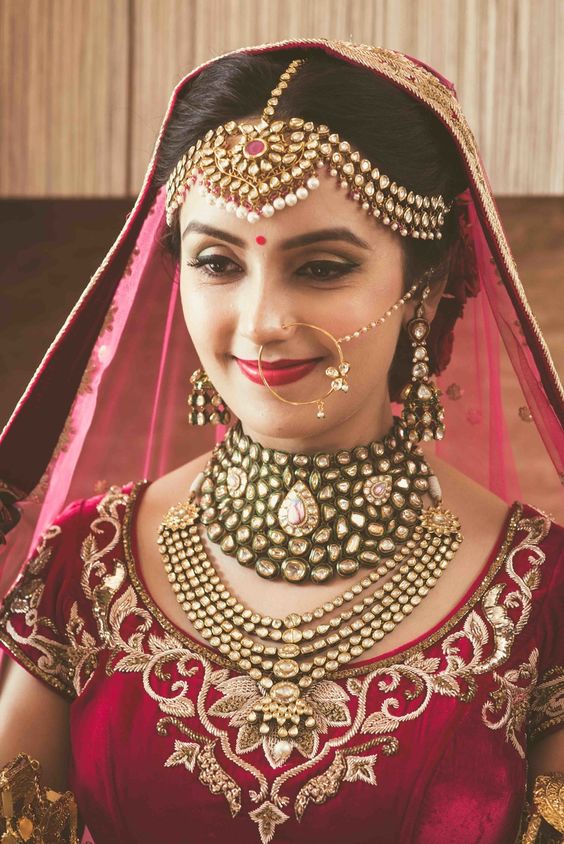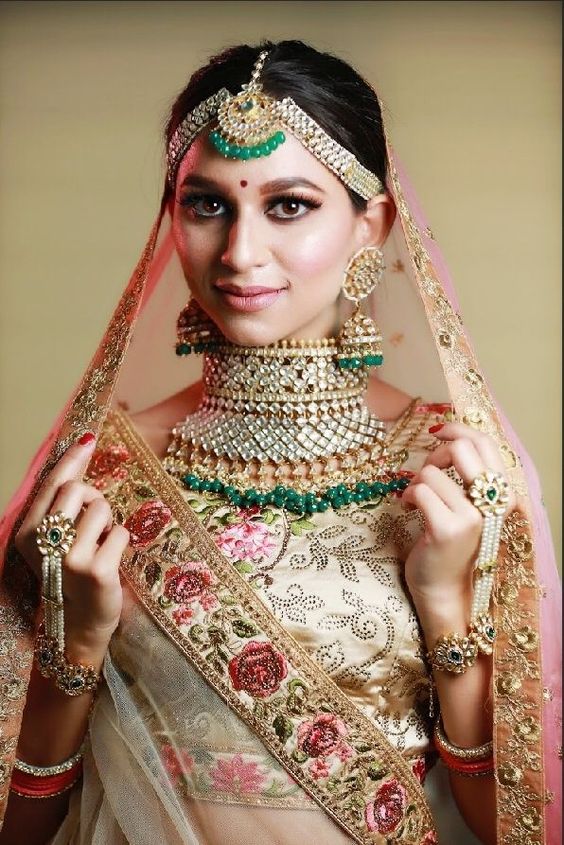 Temple Necklaces
The traditional temple jewelry is in trend again. The precious gold necklaces with expensive stones and goddess motifs are admired by many people.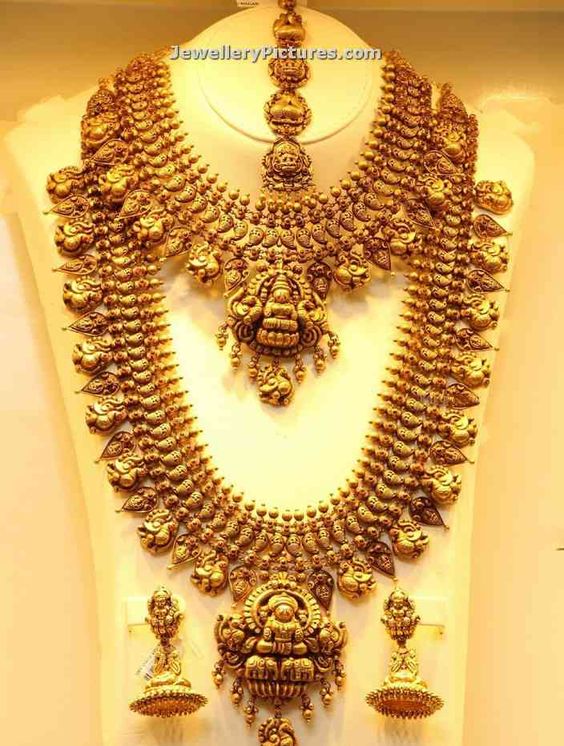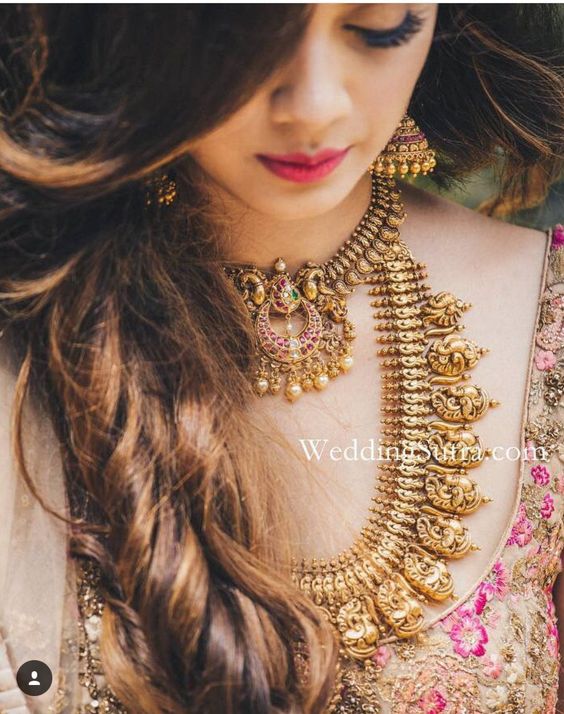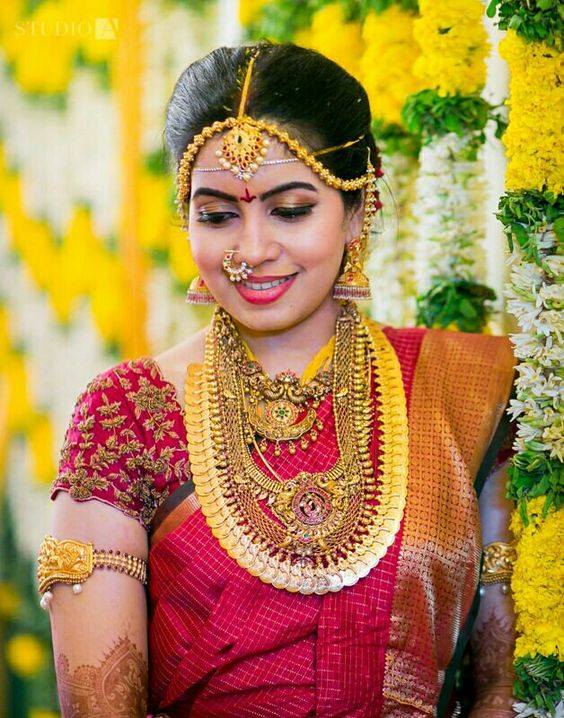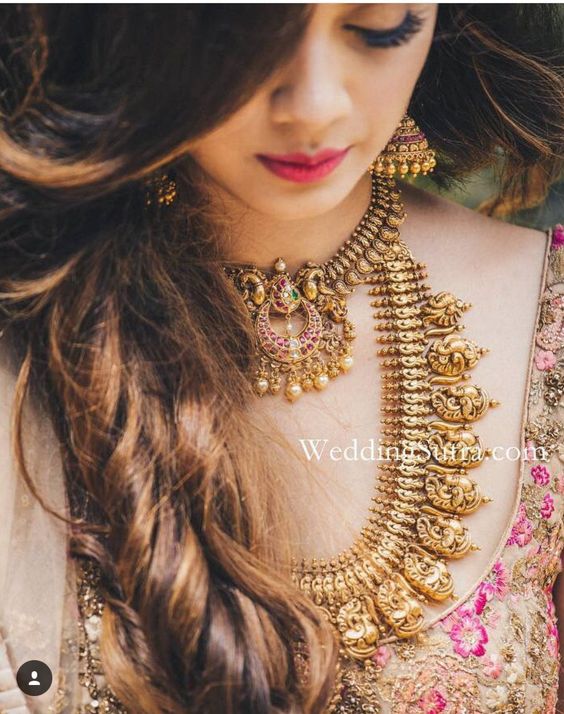 Rings
To ornament your hands on your bridal day you can choose from Hath Phool to individual rings.
Hath Phool is a jewelry piece that covers the hand and is attached to a bracelet.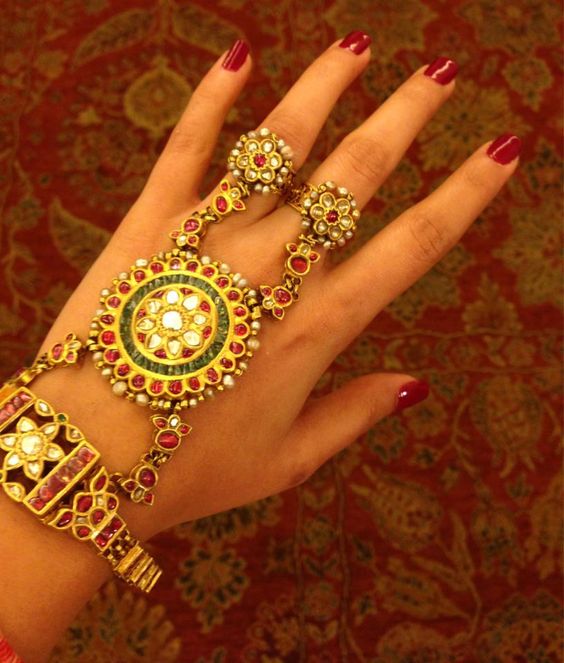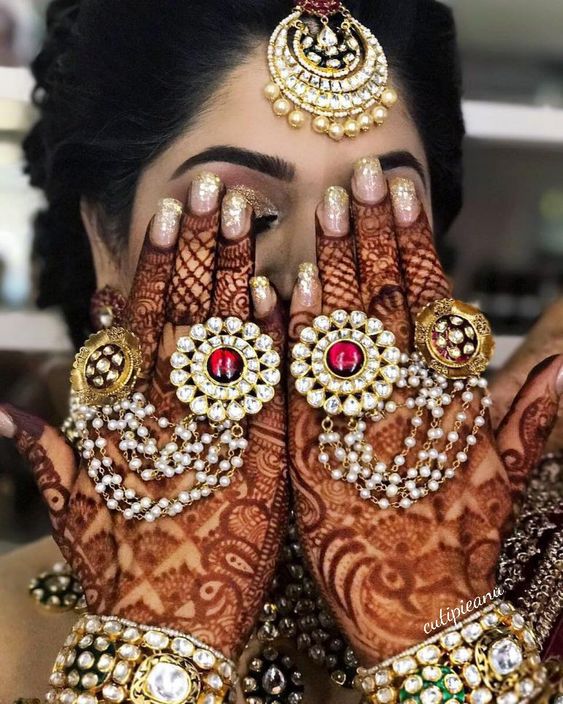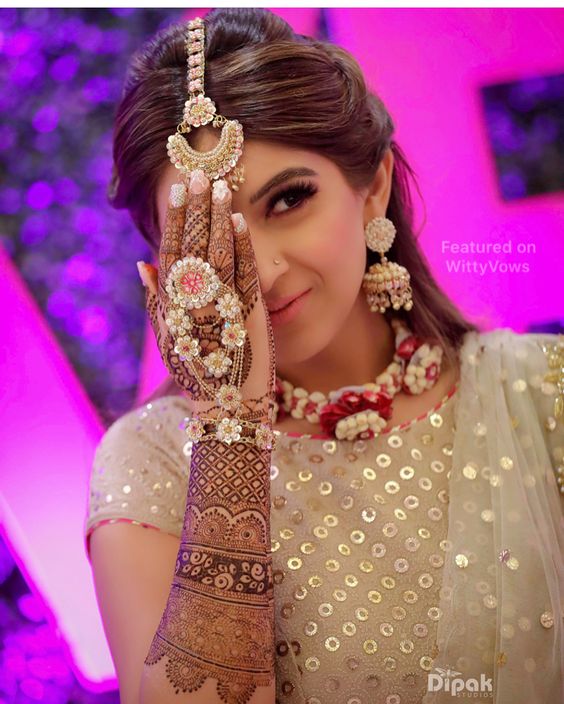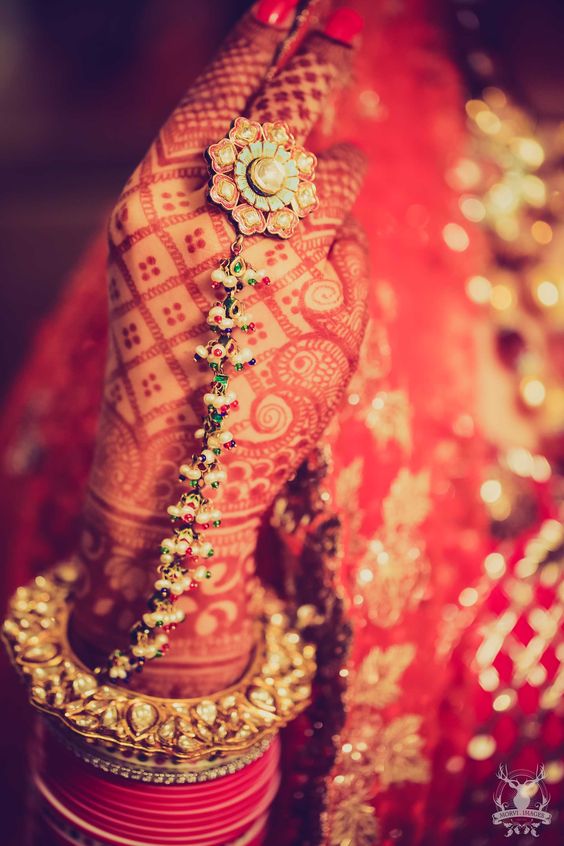 The large to small rings can be used to embellish bride's hands.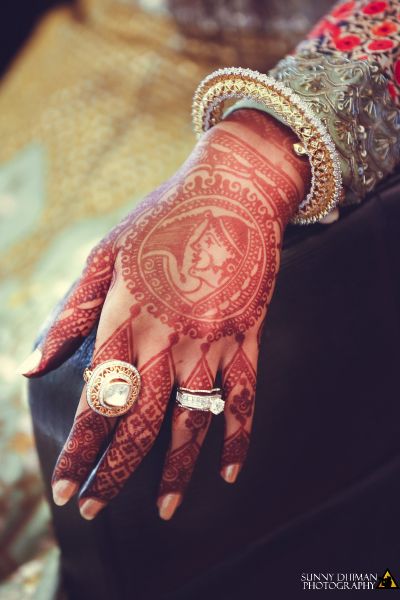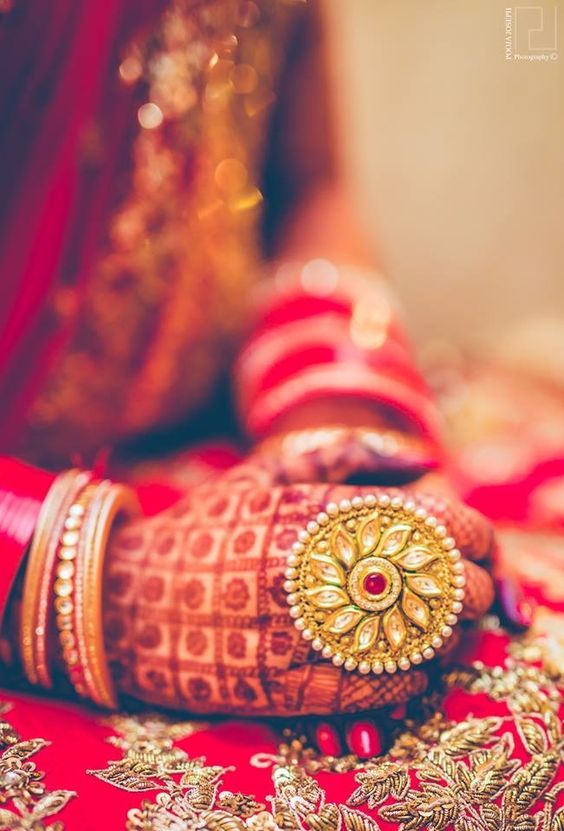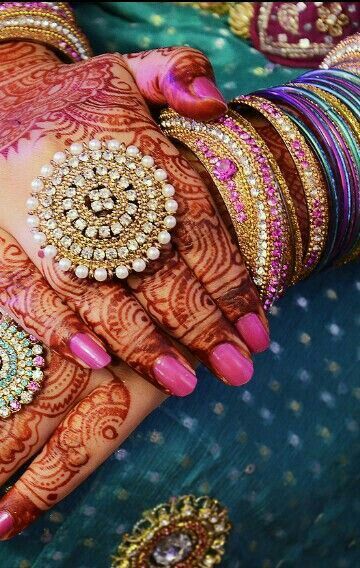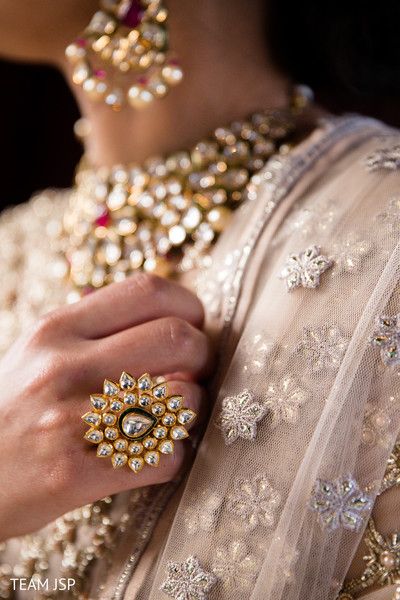 Nath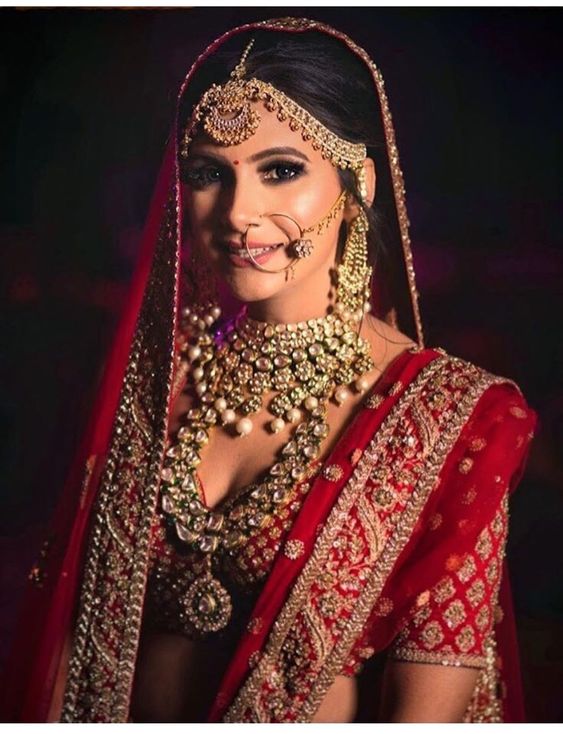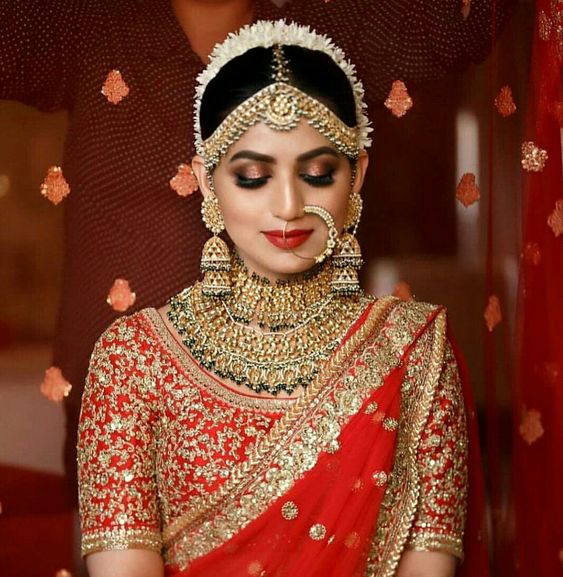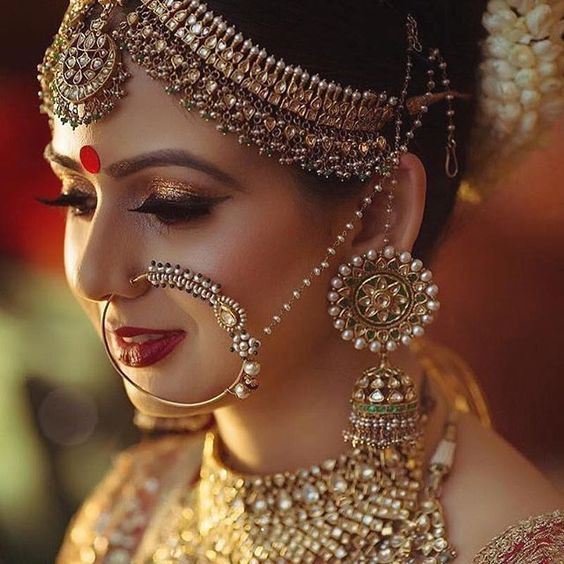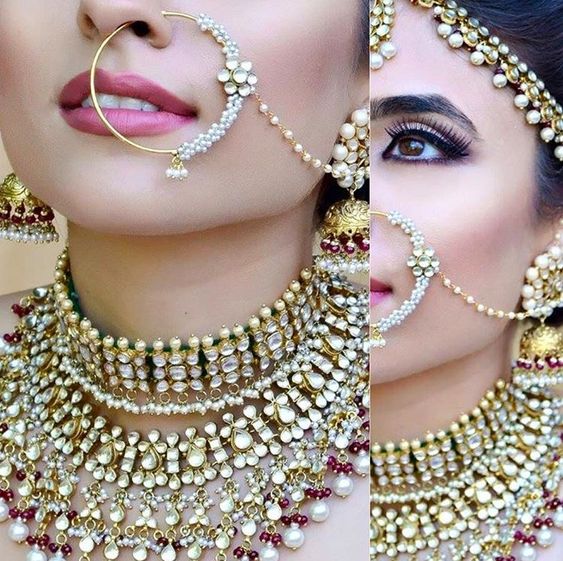 Bangles
There are a lot of trendy bangle styles. Brides wear gold to glass bangles. The gold bangles are usually gifted by the in-laws and the glass bangles are matched with the dress color. The bangles are also part of rituals.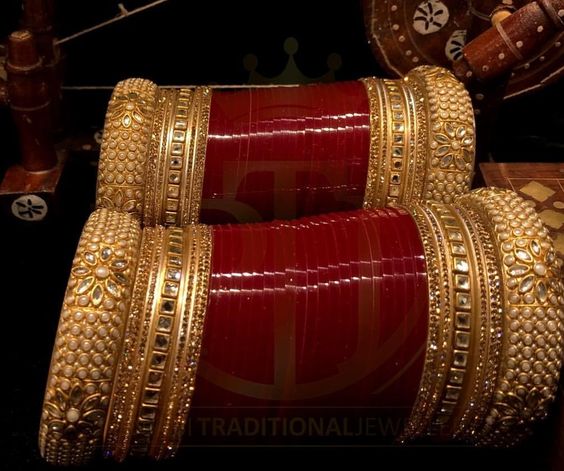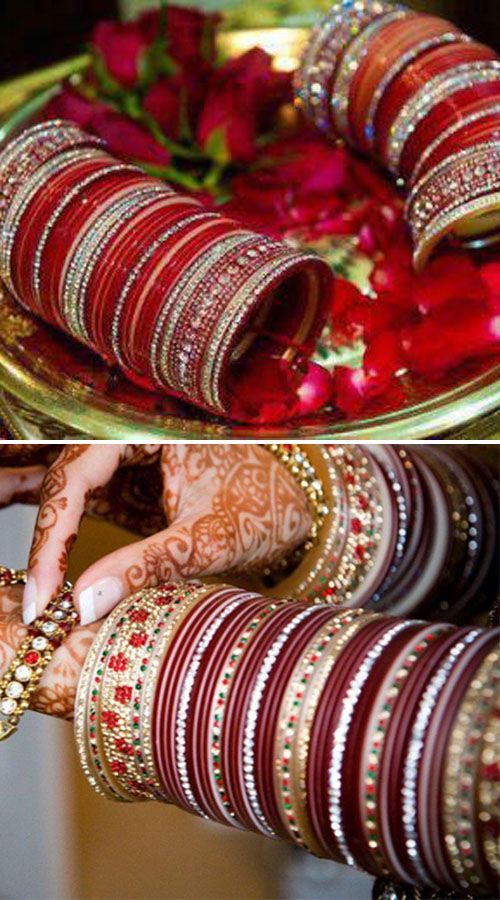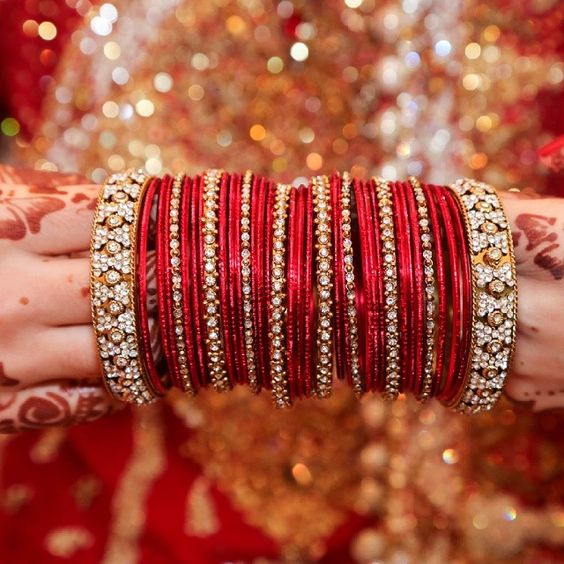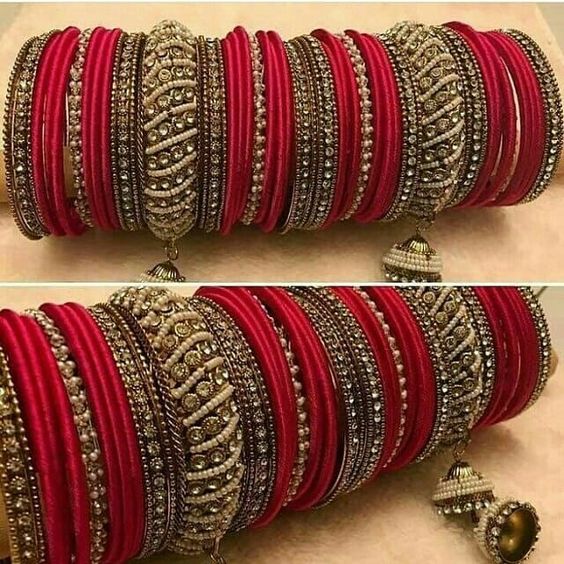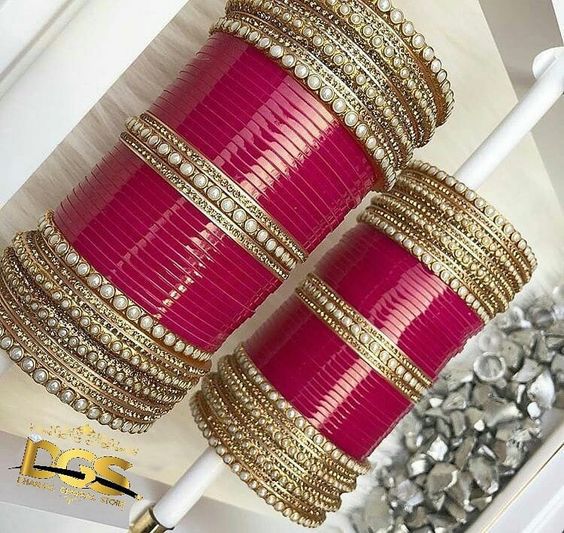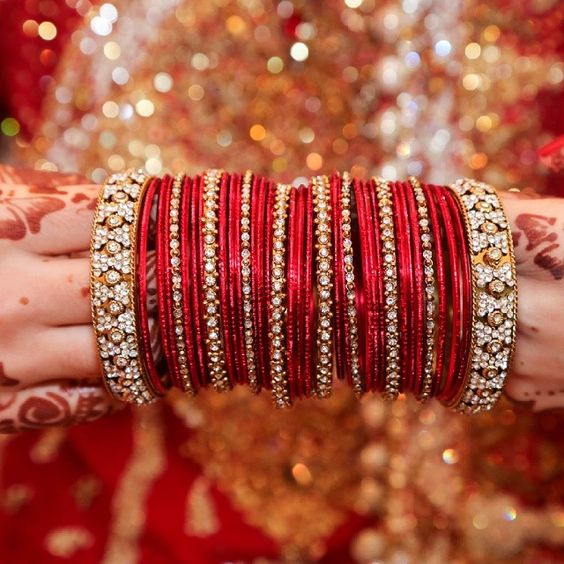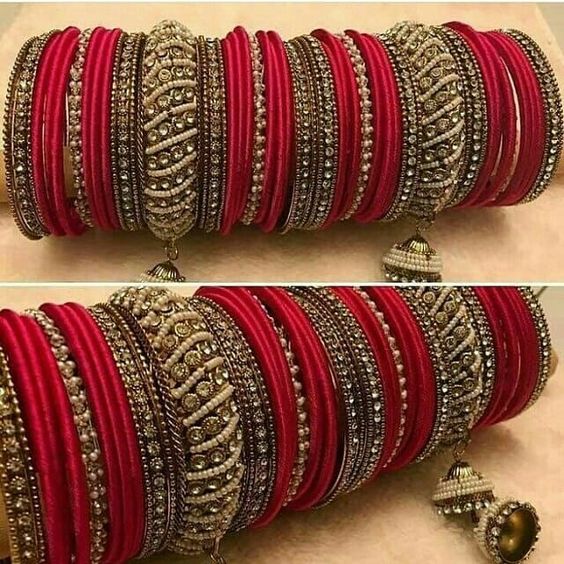 All these jewelry trends are dynamic. You can choose from the diverse range and can be the trend setter!