4 Ways to Pair Indian Jewelry With Western Dress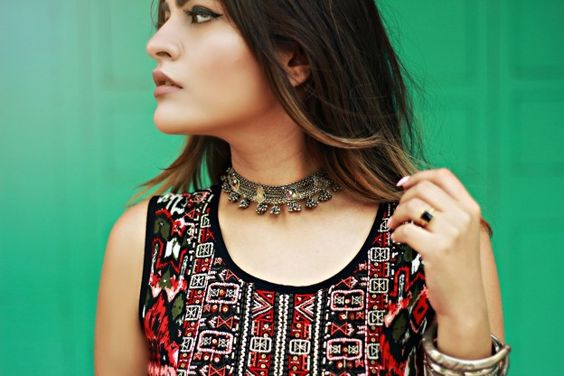 Indo-Western Fashion Fiesta
The modern world is a place where fashion is determined by selfies and hashtags. The modern-day fashion world is fast changing and everything which is fresh and unique becomes an instant trend. We all love to wear western costumes as it is a very popular choice for parties or any other occasions. On the other hand, we all admire Indian jewelry like anklets and necklace. Mixing Indian jewelry with western outfits can be a great idea. It is unique and is capable of enough to provide a bold statement of style and class.
Wearing big Indian earrings with a funky blue shirt or wearing arm full of Indian bracelets with a black colored top is a delightful prospect. Fashion can be taken to the next level by fusion. Mixing Indian jewelry with a western costume will surely flaunt the fashion quotient. Even we can see some famous Bollywood celebrities wearing Indian jewelry like chains with western wear at different award ceremonies.
In the World of Indian Jewellery
Indian women and traditional jewelry are inherently linked terms. India has a wide range of jewelry ranging from kundans to diamonds, precious stones to precious metals such as gold or silver. The most popular stones used in Indian jewelry are emerald, sapphire, coral, and turquoise. Gold is also considered to be auspicious and gold jewelry is very popular among Indian women. Wearing gold jewelry is often considered as a status symbol in various parts of the country. Here are some of the most popular Indian jewelry:
Kundan Jewellery

This is a prime example of gold jewelry In the world of Indian jewelry, Kundan is a traditional form of gemstone jewelry which enhances the beauty of necklaces. Kundan jewelry is crafted carefully and to delicate perfection by setting multi-colored gemstones on pure gold ornaments. The 'Kundan' is one of the oldest forms of jewelry making techniques in India. This form of jewelry is pure and elegantly classy in nature.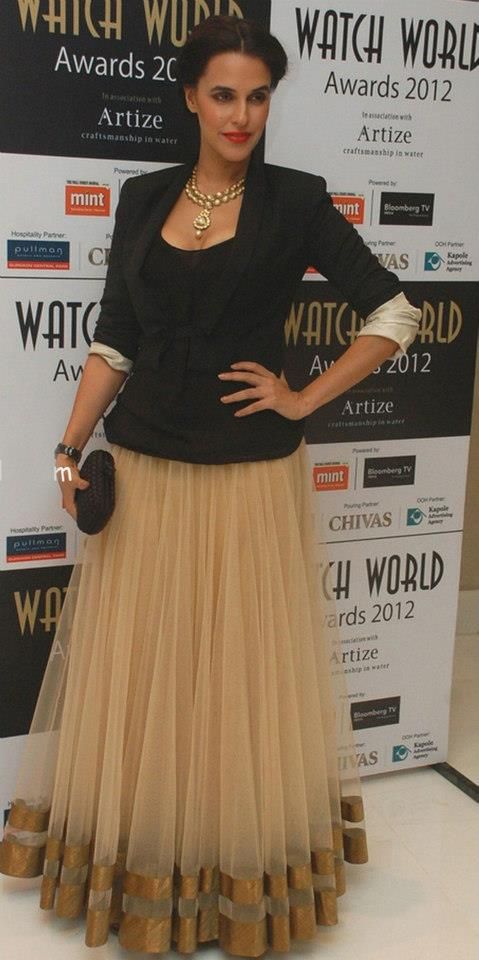 Diamond Jewelry:

This is easily one of the most in-demand forms of jewelry worldwide. People always associate class with what one wears and wearing diamond jewelry certainly adds to it. The longevity and attraction of any diamond jewelry make it a great choice. Diamond necklaces, brooches, and earrings are a girl's best friend in India.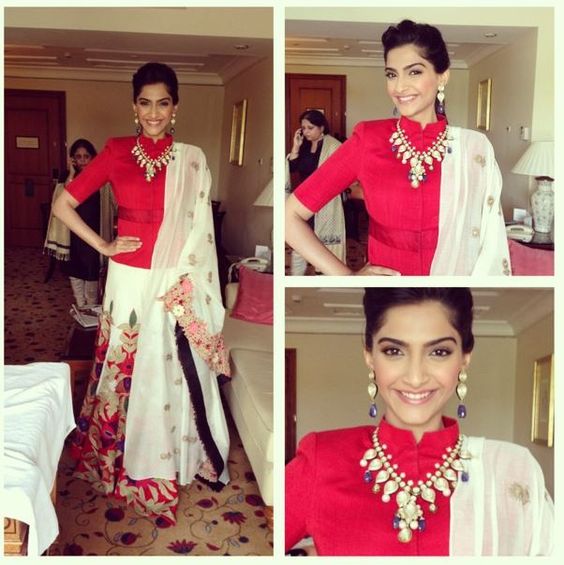 Gold Jewellery:

Gold is a precious metal and it lures many. Any form of gold is considered as a valuable asset. Gold jewelry is very popular among all Indian families. Gold is considered to be very auspicious in this part of the world. There is a popular saying that 'everything that glitters is not gold'. Indians understand the value of gold and they hold gold jewelry very close to their heart. It is also a symbol of class, wealth, and luxury.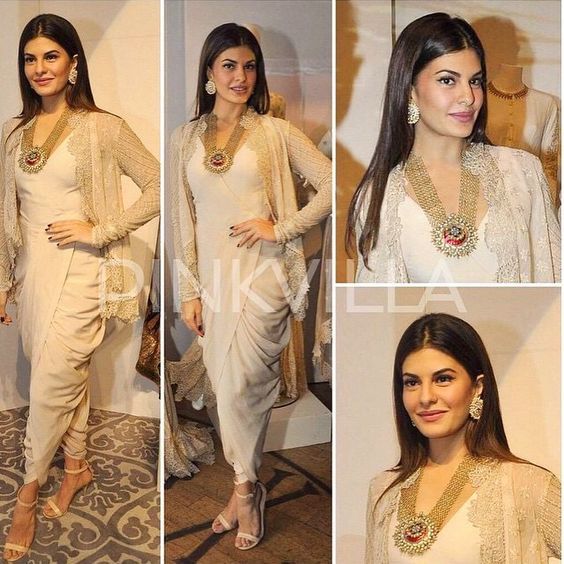 Fashion Jewellery:

Any form of jewelry which is branded as fashion jewelry is made of precious and semi-precious metals like gold and silver, precious stones like sapphire, emerald, and Fashion jewelry mainly depends on the global trend and styles. It keeps on changing from time to time and varies from region to region depending on the culture and the local preferences.Still, nothing is as trendy as fashion jewelry.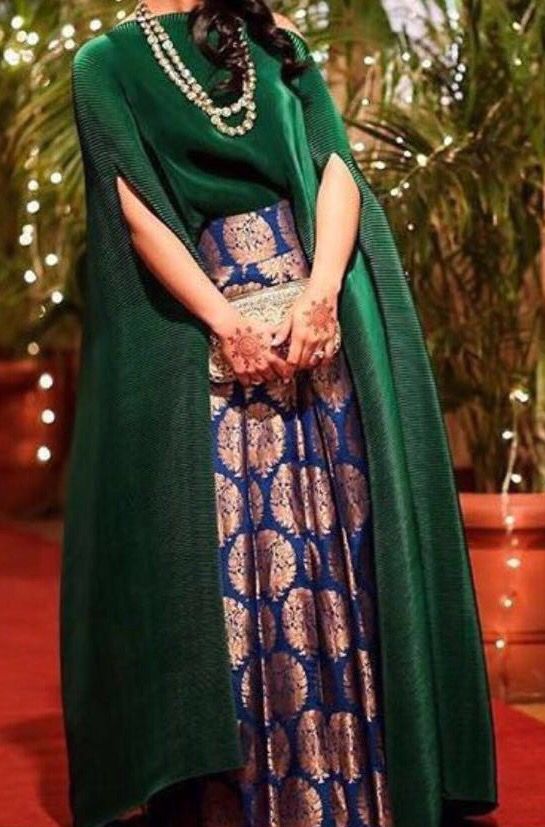 Indo-Western Fashion Style
The fashion world is always changing and moving fast. The trends are now shifting from the conventional form into the world of fusion. Even the top Indian and international designers are trying their luck with fusion. Nowadays we can see many models wearing kundans or traditional polki set along with their western outfit. To put things simply, one's fashion statement is defined by what one is wearing. A fashion statement can be briefly defined as something which is worn to make a bold statement and to draw attention to oneself. The way one dress reflects their fashion knowledge and can give a detailed knowledge of their personality. Adding Indian flavor to a western outfit is a great idea. Mixing ethnic wear with western dresses is a mouth-watering concept. One can wear traditional jewelry like a gold necklace, small diamond earrings or different anklets with funky and colorful western outfits.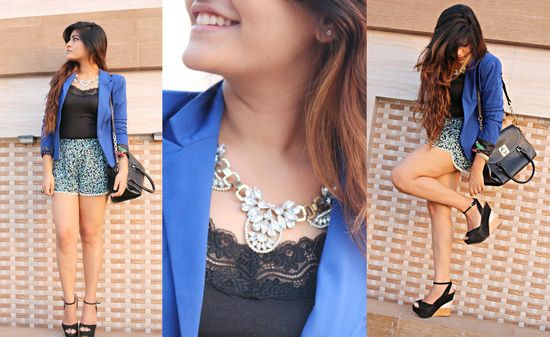 One can find nice Indian jewelry from various online websites. There is a rapid emergence of e-commerce websites that sell traditional Indian jewelry such as bracelets, chains, necklace, earrings, anklets, and brooches. One can also find traditional ethnic jewelry by visiting local jewelry shops. India is a hub of traditional jewelry and finding pure and stylish jewelry can never be a problem. Given the popularity of western outfits, almost every wardrobe contains western dresses. The next thing is mixing. One needs to use the famous trial and error method. It is very simple, one should use various combinations and decide on what suits them the most. Although beauty varies from eye to eye, it is recommended to wear what one loves the most and feels comfortable in.
The concept of mixing ethnic or traditional Indian styles with different western outfits are quickly gaining pace. This style is getting very popular as it is very trendy and stylish. Given its popularity, there is no denying the fact that the concept or the idea itself is an instant hit among women from different parts of the world. In today's world, it is very important to maintain a status and status is purely determined by how one carries themselves. The image of wearing a flashy western outfit with a small bindi and a traditional diamond necklace is enough to raise few eyebrows. Following the trend or being part of the trend is what everyone likes to do. However, creating a trend is a far more satisfying thing to do. The best way to do that is by being unique and wearing an Indo-Western outfit at numerous social occasion. Be confident and rely on fusion if want to create a bold statement. Wearing Indian jewelry along with latest western costumes is something that every woman should at least try.
ShowFlipperInc is an online art studio and an artist management company. We provide a sustainable platform for designers and artists in different genres to showcase their talent and creativity, thereby helping them to sell more online.