Where Should You Eat in Perth?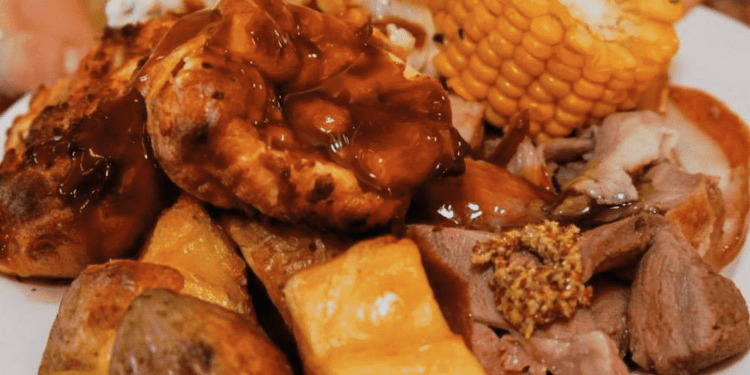 Perth is the capital of Western Australia and is a place popular with tourists around the world. Not only does this offer a place full of culture and vibrancy, but it also has some amazing eateries that offer a great experience.
If you are looking at the best road trip ideas in Perth and trying to decide where to stop off for grub along the way, we've got you covered with these amazing choices!
1) Wildflower
Perth is known for being a modern and youthful area, and this contemporary roof space really brings this concept to the forefront of your mind. The restaurant offers a whole range of native foods sot hat you can enjoy the best that Australia has to offer in the world of food. It focuses on seasonal ingredients according to the Noongar seasons, and every few months will provide you with whole new experience.
2) Long Chim
David Thompson is a big name in Australian cooking, and you'll be able to experience this with a visit to Long Chim. This is a Thai restaurant that brings you into a whole new world as you enter. The decor is bright and colorful, the flavors are vibrant, and cocktails are inventive. It's everything you need for a fun night out during your stay in Perth.
3) The Apple Daily
Australia is a country that has a lot of import and export links with Southeast Asia and as such, many of its restaurants showcase this cuisine. The Apple Daily offers a wonderful inner-city dining experience with flavors from all over the southeast Asian region. Enjoy healthy dishes, spice blends, and house-made liquors in this beautiful restaurant.
4) Propeller
This is a wonderful restaurant that brings something starkly different to the Perth cuisine scene: Middle-Eastern flavor. If you have always been curious about Middle-Eastern foods, you'll be able to experience it all in this converted bus garage. This cozy and spacious eatery is the ideal place to discover fun new flavors for every meal of the day. From breakfast to dinner there are many amazing dishes here for you to enjoy.
5) Lulu La Delizia
Pasta is always a comforting, food, and no matter where in the world you decide to go, a good bowl of warming pasta will heal the soul and make you feel at home. This restaurant is a wonderful Italian choice and will allow you to taste amazing classic dishes as well as enjoy some beautiful wines.
6) Billie H
If you fancy a trip to a simple and classy wine bar during your stay, Billie H is the place to go. This wine bar has an extensive wine list from all over the world and will allow you to enjoy a tipple from all four corners while sitting in one comfortable seat.
7) Petite Mort
Enjoy classic French cuisine here in this small restaurant tucked away in the heart of Perth. It is a place where you can enjoy a stunning and surprising meal that will satisfy all of your senses this year.