A Night Eater? 6 Late Night Snacks That Are Good For You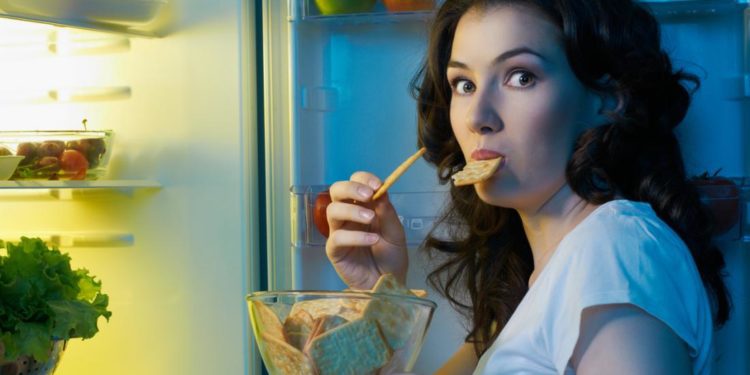 Even if you are following a healthy diet by day, you may still find yourself craving a late night snack once in a while. And when it happens, you should not resist this urge.
Nevertheless, do remember that a snack just before going to bed should be filling, yet healthy enough not to ruin your efforts to stay fit. The key to healthy late night snacking is to satisfy the munchies with a treat that has around 200 calories. It should digest slowly and its ingredients shouldn't cause blood sugar rush. Considering that, nutritionists recommend to avoid products loaded with simple sugars and instead go for a small-sized portion containing a mix of carbs, proteins, and some healthy fats.
With that in mind, we have crafted a list of six guilt-free late night snacks which will help you tame the hunger that creeps up around bedtime, wake up energised and ready to take on a new day.
1) Almonds

We all know that nuts are good for us – they are rich in vitamins, minerals and nutrients and they contain healthy fats that allow for faster absorption of valuable ingredients.
For a late night snack, though, it is recommended to choose almonds, as they are rich in magnesium which promotes restful sleep.
Apart from that, almonds regulate blood sugar, blood pressure and cholesterol levels and provide a healthy dose of antioxidants for naturally glowing skin.
Almonds also improve brain power and memory, consequently influencing your overall performance and productivity at work. There is a wide variety of differently flavoured almonds on the market, however it is best to buy them raw or roasted for maximum health benefits.
2) Popcorn

Regardless of whether you are planning to spend the evening in a busy way, sending out resumes and looking for new career opportunities on job boards like Gumtree, or you just want to curl up in a blanket and turn on a cheerful Netflix rom-com – it's a great idea to snack on something crispy, like crunchy potato chips. Luckily, there is a healthier alternative – popcorn.
Not many people know that popcorn is a gluten-free whole grain and just as any other whole grain produce it is rich in minerals such as selenium, iron, magnesium, nutrients, fibre and B vitamins which aid healthy gut flora. A cup of air-popped popcorn contains 5 times less calories than a bag of chips. When preparing popcorn remember to avoid excessive salt, butter or other toppings to keep calorie intake at minimum.
3) Hummus and veggies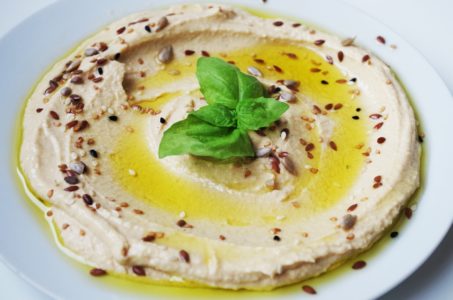 This popular Middle Eastern dish is said to date back to the ancient times. The basic recipe calls for canned or cooked chickpeas, tahini paste, garlic cloves and lemon juice and it has millions of fans all over the world.
But the magic of hummus lies in its versatility – by adding your favourite spices or veggies you can transform this creamy garlicky dip into a custom-made treat that will satisfy all your savoury food cravings.
Make a big batch of regular hummus and spice it up with cooked beetroots, dried tomatoes, roasted capsicums or baked pumpkin blended into the chickpea mix.
Serve it with an assortment of vegetables such as carrots, celery sticks, steamed cauliflower florets or cherry tomatoes and top with a splash of good-quality olive oil as well as a handful of fresh herbs like parsley, dill, basil or cilantro for a flavourful protein and fibre rich snack.
4) Whole grain crackers and guacamole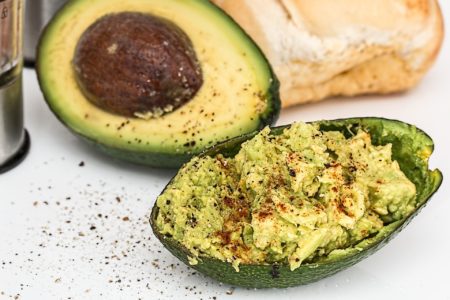 Avocado is said to be one of the fattiest fruit on the planet, as 77 per cent of its total calories come from fats. Nevertheless, this popular green fruit it is incredibly nutritious.
It contains vitamins K and C, folate, potassium and an array of B vitamins. It is also quite easy to incorporate into your everyday diet as it can be blended into a green smoothie, added to a Buddha bowl, served with a lemon wedge, smeared on a crispy breakfast toast or made into a mouthwatering guacamole.
For that last one you will need a ripe avocado, one spicy chilli pepper, diced onion, handful of juicy cherry tomatoes, fresh bunch of cilantro, some salt, pepper and lemon juice to taste.
Apart from health benefits that come from eating avocados, chilli peppers are known for fighting inflammations, regulating metabolism and increasing cognitive functions. Serve your spicy guacamole with a handful of whole grain crackers and you are good to go.
5) Banana slices with nut butter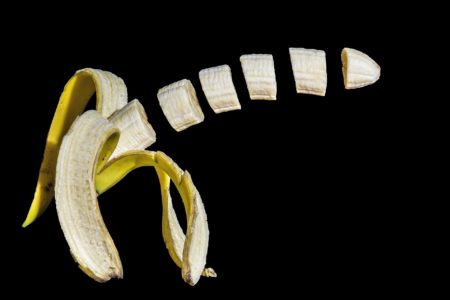 A study published in The Journal of Pineal Research indicates that levels of melatonin, a hormone that regulates sleep, increase within two hours from eating a banana which means that this fruit is a great way to wrap up your day as it will prepare you for a good night sleep.
Slice one banana and smear a generous amount of nut butter on top.
Any nut butter will do – peanut, almond, sunflower seeds or cashew. For an authentic nutty flavour just make sure that it does not contain any added fats or sugars.
This simple, yet delicious treat also makes perfect office snack as it is very easy to make. Next time, instead of an ordinary PB&J high-carb white bread sandwich opt for a healthier and more nutritious version.
6) Oatmeal with berries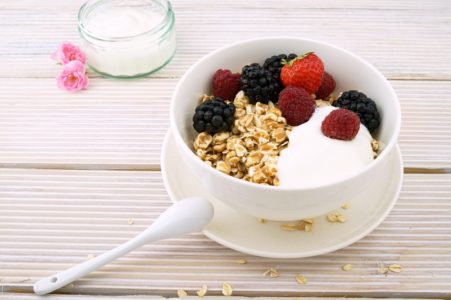 Last, but not least, you may want to consider a warm oatmeal for your healthy late night snack. You can make a batch ahead and store it in the fridge for a quick bite or prepare a fresh bowl in no time by cooking steel oats in milk.
For maximum health benefits go for animal or soy milk which contain tryptophan, an amino acid that helps your body produce serotonin that significantly influences sleep and mood.
Top your oatmeal with a handful of antioxidant-rich berries, a spoon of honey known for its anti-inflammatory benefits and a sprinkle of cinnamon for a warming snack for cold fall or winter nights.
There is nothing wrong with late night snacking as long as it is done responsibly and in line with your regular diet plan, so enjoy and snack on for the benefit of the body and the brain.
About Sienna:
Sienna Walker is an avid blogger, often sharing her tips about self-improvement, health, and well-being with online audiences. She is currently supporting BizDb – an online knowledge library. Personally, a huge fan of travelling and literature.