The Full Fine Dining Guide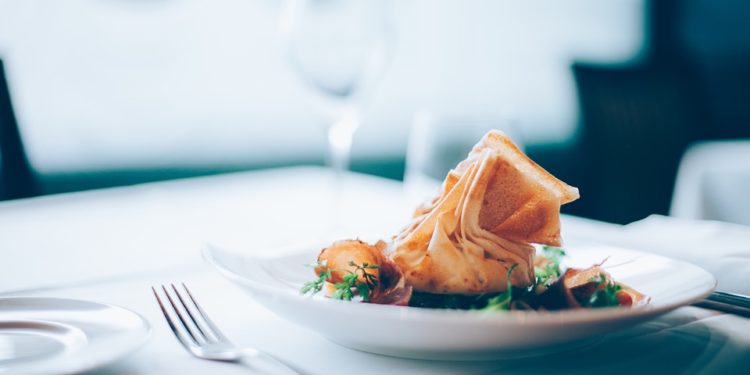 When you are going out for a nice meal, you must remember that fine dining establishments work much differently than traditional restaurants. The franchised places you visit most of the time are almost the opposite of their haute cuisine brethren. Sometimes people go to a fine dining establishment and experience culture shock. So, to help make sure you don't have such a big shock, I've put together a great guide to give you an insight into fine dining…
The Seating
The seating in a fine dining establishment is not always lush and filled with booths. There are many fine dining establishments that do not have a great deal of space. You will be in a small space that gives you close proximity to your other patrons. However, these restaurants tend to be quieter. If you are used to shouting at your partner at dinner, you will not have to when you go to a fine dining establishment.
The Selection
A fine dining establishment is likely dedicated to using local flavors. You will see a new dish every day on the special menu. Also, you will see many different dishes that highlight items that come from near your area. You will see things that you cannot buy in a franchise, and you will see things that no other restaurant makes. Remember that you will need to go back to the restaurant if you want to have these unique items again.
The Portions
Portions sizes in fine dining establishments are often smaller than in other places. You may expect to get a very large portion when you purchase a large entree. However, you must remember that these entrees are designed to be as filling as possible.
When you go to romantic places for dinner, you will see a menu that is made for you to eat from every section. You can have a small appetizer, soup, salad, entree, and dessert. Each small portion is made to make a complete meal.
The Reservations
Most people do not make reservations when they go to a family restaurant, but you must have a reservation when you are going to a fine dining restaurant. Also, you must remember that you need to make these reservations days or even weeks in advance.
The Pace
You will eat a slowly paced meal that is meant to take at least 90 minutes. There are many family restaurants that can have you out the door in under an hour. However, a fine dining restaurant wants you to sit for a while and enjoy the place. They will get you a new glass of wine or cocktail, and you can get lost in a lovely meal.
All the information above gives you a look at how you can enjoy a meal in a fine dining restaurant. They are much different than their family counterparts. It is always a good idea to visit a fine dining restaurant now and again. It can really make a birthday memorable or any other celebration special. Our customers often remark that the difference is astounding, especially when it comes to the quality and creativity of the food.
Pairing your wine with your meal
Nothing enhances your dinner more than when the flavors are combined and balanced with the right wine. There are a few elements that make both white and red wine pairings work and these are the amount of fat, acid, salt, sweetness, bitterness and the texture of our food. So I've put together some great wine pairings for you to enjoy…
A light dry wine like Pinot Grigio pairs perfectly with a light seafood dish. The seafood seems to be enhanced by the flavor of the wine. A perfect pair for Pinot Grigio would be shrimp with garlic, lemon sauce. The lightness of the dish as well as the acidic lemon flavor makes a delightful combination with a light dry wine. You might want to take heartburn products with you whenever you dine out if you're sensitive to acidy food.
Sweet wine like Riesling goes great with spicy dishes, as the flavor of the wine will help tame the heat and spice of the chilies.
Chardonnay is an oaky rich white wine that enhances foods with a rich flavor such as delectable buttery shrimp scampi. The rich flavor of both the food and the wine go hand in hand, making this an unforgettable pairing.
When out on a romantic dinner, you may want to enjoy sparkling wine or champagne. Champagne has an apple and pear flavor with a burst of lemon that would pay tribute to any food that has a bit of a salty taste, like oysters. The champagne will cleanse your palate as you enjoy your meal, making the whole experience sparkle.
When indulging in a light red wine, you may want to try some earthy flavors like mushrooms or truffles. Pinot Noir is a great wine that will add savory depth to earthy foods such as shiitake and scallion lo mein. The light red wine will enhance the already delightful shiitake flavor.
A medium red wine like merlot is a perfect complement to a traditional meal like spaghetti and meatballs. Many Merlots are medium-bodied and they tend to pair well with richly sauced dishes that include a bit of red meat. The fat content of the meat as well as the acidity of the sauce paired with the grape flavors merlot offers is truly a combination to die for.
A full red wine like Cabernet Sauvignon is fabulous with juicy red meat. What can be more appetizing than some succulent seared lamb chops and a glass of Cabernet Sauvignon? The wine's berry flavors complement the smoky, meaty flavors perfectly.
When indulging in that tiramisu, try rinsing it down with some sherry. The combination of the bitterness of the dark chocolate and the sweetness from both the cake and the wine can be an absolutely wonderful way to settle your sweet tooth.
Successful pairings can feature complementary components or more daring contrast pairings. There are millions of food and wine combinations, so get to know your wines and experiment. People are often startled by the difference they experience once they get the pairing right. The overall experience is enhanced dramatically!