Crucial Factors To Take Into Account Before Choosing A Gym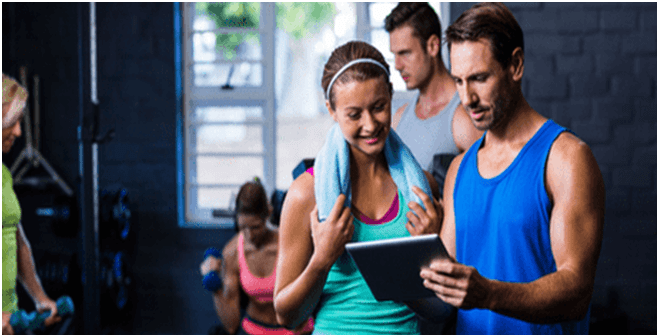 It takes a lot to stay committed to your fitness journey, and this starts from an inner drive to make those workout goals a reality. Year after year, lots of people make a promise to spend more time working out tas they seek to attain body fitness.
Unfortunately, many people never stick to these routines that require the utmost dedication and passion for keeping the enthusiasm burning.
While consistency is crucial to making your fitness journey value-based, it must be complemented by other factors. Your first focus should be on where you train.
You must never undermine the importance of finding the ideal gym as it can determine whether you will stay motivated in the long run. As such, before rushing to sign for that gym membership, the following factors must be taken into account;
Costs
Cost is an important factor when it comes to choosing a gym. Most people opt for an affordable package that will encourage them to become a long-term member.
Look into highly affordable packages that can be tailored to suit your demands. If you are just starting the fitness journey, start with a basic package that allows you to upgrade as you progress in your fitness journey. 
Equipment and amenities
Before you rush to accept that package because of its low costs, it always pays to take a walk around the gym facility. Remember that you need a gym membership with amenities to provide you with plenty of options to create the perfect workout regime. You need a high-energy environment, and this can instantly be created by the range of amenities available.
Overly, you need a gym with plenty of equipment and free space. An extensive range of training equipment is highly recommended as it allows you to find the perfect devices for your workout routines.
You must equally not forget the importance of training in a facility that is well-lit and has large open spaces with plenty of airflows.
Cleanliness and location
As you are considering whether a gym has all the must-have training equipment to suit your demands, you must take extra interest in their condition and cleanliness.
People sweat a lot while in the gym, and it is no secret that these are major germ factories. This is why you need a gym that takes the state of their machines and overall facility seriously.
You do not need a lot of convincing when it comes to the state of a gym. All you have to do is look around, and you will instantly tell whether there is a dedicated team handling the cleaning.
The location of a gym is equally an essential factor when you are considering becoming a member as it determines accessibility. You need a facility that you can quickly get access to, work out, and still get back home on time.
Personal training services
The importance of personal trainers can never be undermined by anyone who wants to take their workouts seriously. To attain those fitness goals, you need more than a few minutes of being engaged in random exercises before heading back home.
Instead, you need structured workout plans that are tailored to address your demands and this can only be achieved by having a personal trainer. Professional trainers keep your workouts fresh, motivate you to go the extra mile and work towards ensuring you achieve your long-term goals.
Operating hours
The commitment to regular exercising can only be attained by opting for membership in a gym that has flexible working hours.
You must find a balance between attending to your daily duties and exercising, which calls for a facility that stays open for more extended periods.
How you plan and prefer your workout schedules is also another vital factor that dictates which operating hours suit your needs.