How a Calorie Restricted Diet Can Help You Lose Weight
Isn't this weird that when you eat 2,500 calories per day and you appear so fat it's okay for most of the people, however, if you say to the same people you ate 800 calories in one day they will freak out!
Current studies show that restricting calories and alternating calorie intake not only help you lose weight but it also improves your health. When you are on a low-calorie diet you have to take 800 or 1200 calories per day depending how much weight you have, what are your age and height. If you are a heavy person with BMI more than 40%, you must go for 800 calories per day option.
Creating the Calorie Deficit
This is a much-known formula that a calorie deficit or weight loss occurs when you burn more than you eat. Even if you are not burning but eating fewer calories than your regular calorie intake, you will lose weight.
Low-Calorie Food
To restrict your calorie intake, you should keep a food journal like myfitnesspal. Not all low-calorie food has proper nutritional value so you have to make good choices. Note what you eat and calculate at the end of the day or construct your own diet plan with entering low-calorie food of your own choices. Make sure you eat 1200 calories or less and walk for 30 minutes daily. You are guaranteed to lose 1 to 2 kgs per week easily.
Some examples of really healthy and low-calorie food are as follows:
• These are some really energizing options: bananas, fresh apples, grapefruit, berries, green vegetables.
• Take protein enriched food such as eggs, chicken, fish, and salmon.
• Eliminate carbs and sugar and add whole grains such as polenta, oatmeal, whole wheat pasta and brown rice.
• Make sure you have 3 to 4 cups of green tea regularly to keep the metabolism fast.
Negative Calorie Deficit
This is something really exciting! There are some food choices that actually help you cut calories. That way you will be burning calories while eating as they contribute well to the digestive activities inside your body. Sounds good? I know.
Celery and apples are known best as examples.
Here is a list of food under 50 to 60 calories which regulates metabolism greatly:
• Arugula soup
• Broccoli and Omelet
• Chicken with Brussels sprouts
• Cabbage salad
• Kidney Beans
• Black Coffee
Exercise is the key to faster weight loss!
Cutting calories may help you lose weight but that's not the ideal way to shape your body. Your body should be toned so next time you overeat on a trip or Thanksgiving Day, it won't affect your body that easily.
A perfect shape of the body comes with proper workout and physical activity. Make sure you are doing any of the activities such as swimming, jogging, brisk walking, cycling or trekking along with low-calorie diet. You can keep a medical watch or wearable smartwatch to see how much calories you burned throughout the day, the distance covered, steps and heart rate. If you don't like working out or any of the above activities you can try playing tennis or badminton. You will be surprised at how many calories you will burn without even noticing.
I hope you liked this article. If you have more interesting low-calorie food choices in mind, do comment below.
Author Bio: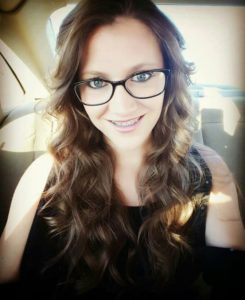 This post was written by Beth Martel. She is a mother of two, a medical professional and a humanitarian. She blogs at HealthyRecharge.com