美白牙齒小貼士讓你擁有白皙唯美笑容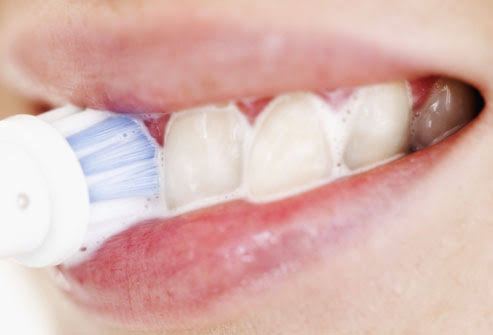 綻放漂亮的笑容不但加強自信心,同時也提升自然美感及親和力。在美白牙齒方面,很多人都毫不吝嗇投資時間和金錢於美白療程上,為的是保持一個亮麗難忘的笑容。雖然美白牙齒本質上會為牙齒健康帶來益處,但大家切勿忘記,美白牙齒加上長期有效的口腔 護理,才會讓你綻放持久的笑容。以下的貼士讓你保持珍珠般瑰麗的微笑:
保持牙釉質強韌:牙釉質是牙齒堅硬的外表面,可以防止牙齒腐爛。雖然牙釉質相對較強,但仍然會受酸的影響;這包括我們從食物和飲料中攝取的酸。當牙釉質被削弱時,除了會使牙齒有污漬、污漬更會影響燦爛的笑容。為保持牙釉質強壯,牙醫建議我們限制糖份攝取量以及常用含氟牙膏刷牙。
吃含有天然漂白劑的蔬菜:某些食物含有天然漂白劑可以安全食用;同時保持一口亮白的牙齒、迷人的笑容。大家不妨考慮咀嚼水果和蔬菜,如芹菜,蘋果和胡蘿蔔,以去除牙齒中的某些變色物質。
攝取更多鈣質:奶酪、乳製品和酸奶等富含鈣的食物有助於保持牙釉質堅壯,同時還能消除因為食物顆粒而導致的染色污漬。吸取更多鈣質除了保持牙齒健康亦有效防止骨骼變弱。
每天使用美白牙膏:牙醫建議進餐後使用美白牙膏,以保持清新清潔的牙齒。牙膏中的大多數成分都含有去污功能,經常被用於清潔和美白過程中。在購買有關美白牙齒的產品前,你可以諮詢牙醫的意見,尋求產品推薦或天然替代品。
此外,勿忘一些老生常談的習慣,例如戒煙和限制咖啡因攝取量。如果你正在積極考慮美白牙齒,你可能需要預約牙醫,因為他們的專業意見可以確保徹底美白牙齒所需的正確工具和產品。但是,如果你的預算比較緊張,你也可以使用自然美白方法,如油拔、每週刷幾次小蘇打糊、每隔幾周用稀釋的蘋果醋漱口等等。
保護琺瑯質是獲得白皙笑容的最重要步驟之一,因為琺瑯質可以作為牙菌斑和其他口腔疾病的保護層;所以你應盡量避免吸煙,咬指甲和磨牙等不良習慣以防止其表面受損。當保護性牙釉質受損時,口腔內會更易發生蛀牙的情況;受斑塊的影響,甚至使牙齒的容易染到污漬。
牙釉質受損也會導致牙齒敏感;刷牙、進食甚至飲酒都會導致短暫性的劇烈疼痛。如果你發現牙齒敏感並且在以上情況中容易出現劇烈疼痛,請盡快與你的牙醫預約,作詳細檢查,以保持牙齒健康。
Translated English Version of the Post:
Get a Whiter Smile with These Teeth Whitening Tips
A nice white smile can boost your self-confidence while also enhancing your natural beauty. When it comes to teeth whitening, several people invest in a lot of treatments to make sure they keep their teeth Instagram-worthy. While teeth whitening certainly has its benefits, people should still need to practice effective Oral Care.  so their smile can last longer. Here are some additional tips to maintain your pearly smile:
Keep your enamel strong – tooth enamel is the hard, outer surface of the tooth that serves as a protection against tooth decay. While it's relatively strong, it can still be affected by acids we ingest from certain food and drinks. To keep our enamel strong, dentists recommended limiting our sugar intake as well as brushing our teeth with fluoride toothpaste to make it stronger. Additionally, when our enamel is weakened it can also cause stains that affect our bright smile. 
Eat veggies with natural bleaching agents – certain foods contain natural bleaching agents that are safe to eat while also making sure our smile stays dazzling. Consider munching on fruits and veggies like celery, apples, and carrots to remove certain discoloring substances found in our mouths.
Increase your calcium intake – calcium-rich foods like cheese, dairy, and yogurt help keep enamel strong while also eliminating certain food particles that can be staining. Aside from healthy teeth, increasing our calcium intake also prevents our bones from becoming weaker.
Use whitening toothpaste daily – Dentists recommend using whitening toothpaste right after your treatment to help maintain your newly cleaned teeth. Most of the ingredients found in toothpaste contain stain-removing properties that they often use during cleanings and whitening. Before making a purchase, you may want to ask your dentist for any product recommendations or whether they have natural alternatives.
Additionally, it also helps to kick certain habits to the curb like stop smoking and limiting your caffeine intake. If you are considering whitening your teeth, you may want to schedule an appointment with your dentist since they have the right tools and products needed to secure a thorough job. However, if you are on a tight budget you may also use natural whitening methods like oil pulling, brushing with baking soda paste few times a week, and gargling with diluted apple cider vinegar every few weeks.
Enamel protection is one of the most important steps in making sure you keep your whitened smile. Because it serves as a protective layer from plaque and other oral diseases, taking the time to avoid bad habits like smoking, nail biting, and grinding prevents damaging its surface. When our protective enamel is damaged, it can make us susceptible to cavities, plaques, and even make us susceptible to stains.
Damaged enamel also results to sensitive teeth which when brushing, eating, and even drinking can cause sharp, temporary pain. If you have sensitive teeth and are prone to sharp pain during any of these activities, please set up an appointment with your dentist as soon as possible to keep your teeth strong.