Wedding Arbor Decoration: Traditional And Non-Traditional Ways To Dress Up The Arch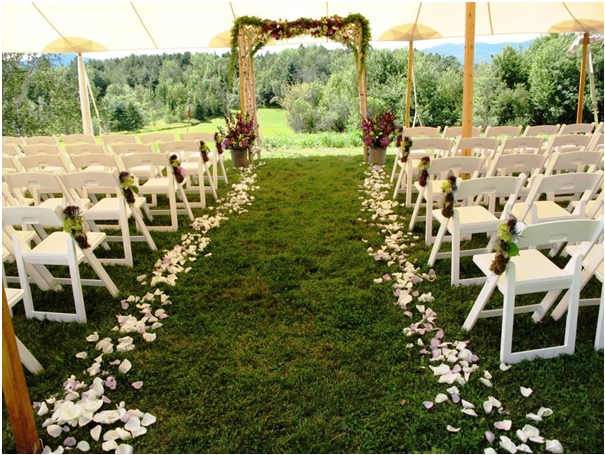 No matter what time of the year it is, the outdoors always provides a perfectly lovely backdrop for your wedding. It's also no matter whether you're a typical bossy. Whether you're renting an exclusive venue or if you're holding both the wedding ceremony and reception at a huge backyard, there's one key element involved: the wedding arbor.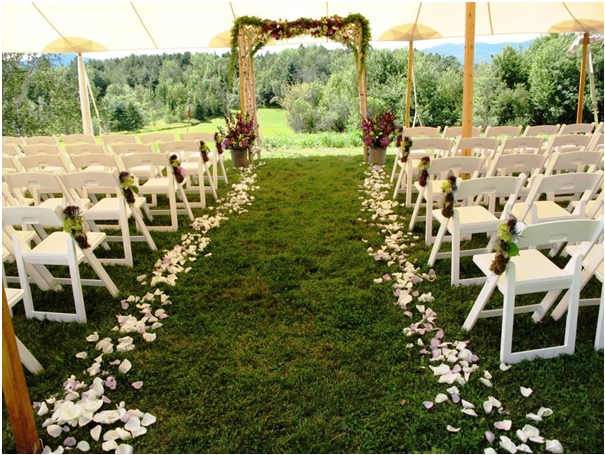 The Different Types Of Wedding Arbor
Remember, when you are holding a garden wedding, the focal point of your decorations for the reception would be the wedding arbor. Directly underneath the arch is where you will utter your vows as a couple so it should be decorated accordingly. First up, where exactly can you get a wedding arbor? If not used for weddings, arbors are typically utilized as an accent in gardens. You can either rent or purchase your very own wedding arbor. Depending on the 'look' that you want to create for your wedding, the arbor is available in four different styles:
Arch – This is one of the most popular types of arbors which are used as a focal point for outdoor weddings.

Gothic – If you're looking for something unique, a Gothic arch will give you just that style. This type of an arbor has more curves and the upper portion is sharply pointed.

Gable – A 'gabled' arbor has a slanted triangular top.

Pergola – Finally, there is the pergola arbor which has a squared design which is also suitable for weddings.
After deciding on the style, you can take your pick from different arbor materials including wood, iron, vinyl or copper.
Dressing Up the Arch for Your Wedding Arbor Decoration
Now you have a basic idea about the types of arbors that you can use. How about the wedding arbor decoration? Remember that there are many ways to dress up or dress down the wedding arbor that you are using. The number one thing that you need to remember is that the wedding arbor decoration is the focal point of any garden wedding. However, the outdoor setting that you have already has its natural beauty so the wedding arbor decoration should have a delicate balance between blending in with the background while at the same time being able to stand on its own.
Here are a few traditional and non-traditional ways that you can use for your wedding arbor decoration:
Go Grecian – Feel like a Greek god and goddess as you say your I do's in an elegant wedding arbor which is decorated with sweeping white chiffon or satin that is designed Grecian-style. You can accentuate the fabric against a bunch of greens or flowers which complement your wedding color scheme, add a string of white lights and instant romance is created!

Go for a traditional, floral wedding arbor decoration. A simple wooden or metal arbor can stand out by surrounding the arch with flowers and greens. To save on costs, use flowers which are naturally in bloom during that time of the year. If you're getting married in the afternoon, adding a string of white fairy lights will add a touch of romance to the air.

Go with your wedding theme or color scheme. Again, the golden rule to follow when you're decorating an outdoor wedding is to use the natural beauty of the surroundings and just add some special touches to the décor.
You can decorate the wedding arbor using flowers that complement the color scheme of your wedding. If you have a wedding theme, add one specific object which will remind people of what the theme for your wedding is then add in the flowers, lights or fabric touches. Take your pick from these traditional and non-traditional wedding arbor decoration ideas and let that beautifully decorated arch be the highlight of the outdoor setting on your big day!
Author Bio:
Over the years Jeffrey Howard has since worked on many blue-chip brands including Nissan, British Telecom, The AA and now working as a marketing adviser. I'm super passionate about helping others live life with more freedom and flexibility, and a bit of travel thrown in for good measure.