Tips On Selecting Wedding Flowers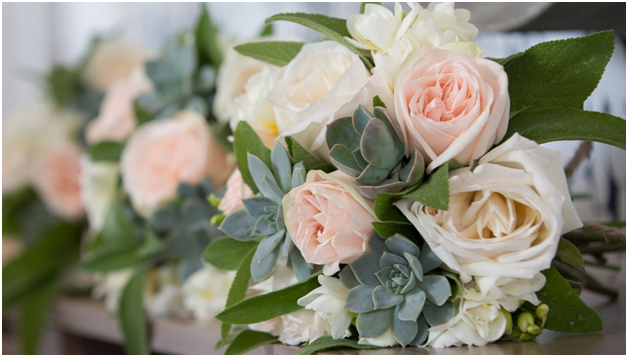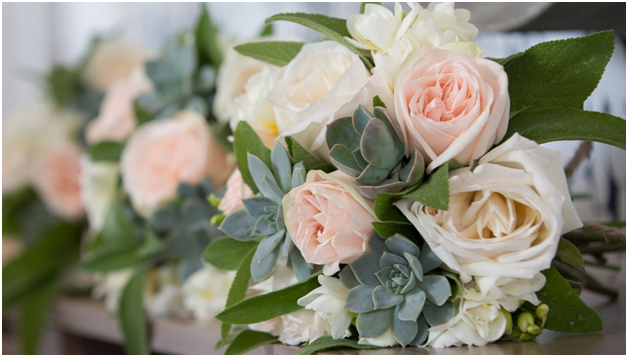 Many brides love flowers and delight in planning the flowers for their wedding ceremony and reception. Fresh and healthy flowers really create a beautiful and polished atmosphere both for the wedding ceremony and reception. All those brides and grooms who have gardening and horticultural knowledge will be able to utilize their experiences when it comes to deciding upon which flowers and floral designs you would like for your special day.
I myself have been gardening for fifteen years and have experience working in a flower shop, so I will share my own tips for selecting bridal flowers.
1) Consider the bride and the groom's favorite flowers and colors.
2) Consider the appearance, size, shape, color, and fragrance of the flowers.
3) Consider buying flowers in season and locally grown, as this is cheaper and better for the environment as the flowers don't have to be imported from another country or state.
4) It is recommended that the bride and groom make a consultation with florists at two or three different flower shops. Come prepared with your questions, your price range, and a list of your favorite flowers.
5) Select flowers with shapes and colors that compliment the bride's complexion, hair color, overall appearance and wedding gown.
6) Choose flowers that flatter bridesmaids and their dresses, and the groom, groomsmen and their tuxedos.
7) Think about the style you want to achieve:
    a) Traditional
    b) Contemporary/modern
8) Think about the time of day of the wedding ceremony, wedding photographs, and wedding reception. The goal is to have the flowers remain fresh and healthy for the ceremony, photographs, and reception. Flowers like roses need water picks to hold water and Gerbera daisies require a lot of water to remain healthy.
9) Keep in mind the location of your ceremony and purchase flowers to decorate that flatter the colors and lighting of the church or hall.
10) Think about the location of your reception and purchase flowers to decorate that flatter the colors, furniture, and lighting of the reception site.
11) Get recommendations from family and friends on the flowers that they had at their own weddings.
12) Discover ideas for floral designs in wedding magazines and on bridal websites.
13) Remember to keep in mind the cost of each flower. Flowers that are readily available are cheaper than more exotic and hard-to-find flowers.
14) Reflect on all of your wedding floral needs:
For the Ceremony; flowers for church pews, altar, registry table, front platform, outside church doors, church foyer

For Reception; floral centerpiece for each dinner table, special centerpieces for wedding party's table

Bridal bouquet

Bridesmaids bouquets

Groom's boutonniere

Mother-of-the-bride and mother-of-the-groom corsages

Groomsmen's boutonniere

Boutonniere for father-of-the-bride and father-of-the-groom

Bride's bouquet for bouquet toss

Flower girl's flowers

Ring bearer's boutonniere
Enjoy planning your wedding. Take time to smell the roses!
Author Bio:
Over the years Jeffrey Howard has since worked on many blue-chip brands including Nissan, British Telecom, The AA and now working at online casino as a marketing adviser. I'm super passionate about helping others live life with more freedom and flexibility, and a bit of travel thrown in for good measure.