Why the Right Wedding Decor Plays A Major Role in Weddings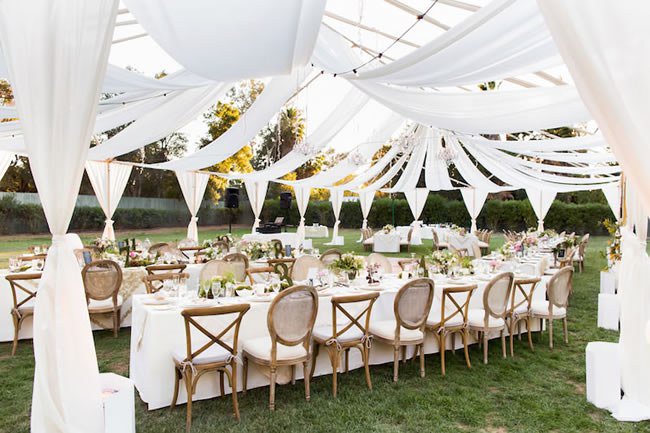 The truth is that everyone loves or at least has the wish to have a classic "fairy-tale" kind of wedding, but how is this possible? The wedding decorations here play a vital role when setting up the tone for a wedding. As you talk about a ballroom, beach, or a tropical type of wedding, the decorations help to make it luxurious, special, or classic. This is why people spend a lot of thought into their Atlanta wedding decor. The perfect decorations help to make it radiate love, look ethereal, and add warmth, happiness. Whether it's a lavish or budget wedding, they help to set the mood for the event.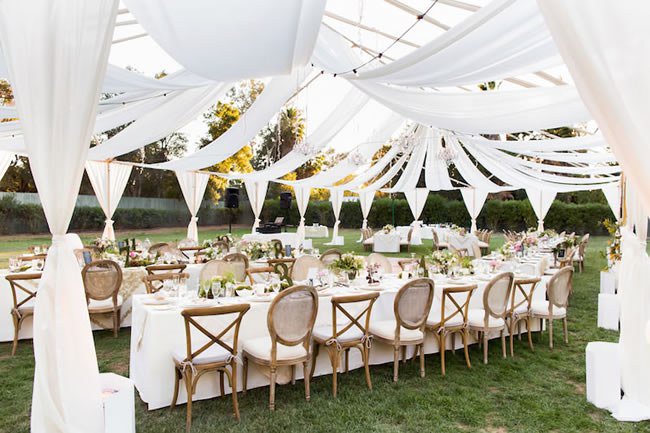 When it comes to weddings in Atlanta, you will see many colors, which means to make it a colorful wedding, you need to plan way ahead of time. Today, so many people like the combination of modern and traditional décor.
In this article, we would like to explain exactly why the right décor plays an important role in weddings.
Colors Help To Define the Décor
When you choose a wedding venue, the colors play a major role when it comes to setting the mood. For example, if you plan a beach wedding, the choice of colors you should choose should be white and blue. The choice of color is quite an important decision when it comes to getting the right theme. However, colors have no restrictions as such and it all depends on you and your partner (as a couple) to decide the shades you prefer.
If you have an event management team or wedding planners such as Let's Celebrate Events, they can guide you on the color schemes that look ideal for wedding venues. You can look at all the different shades they have, and seek their guidance on what would look ideal for the venue. Just keep in mind that the colors you choose should not clash with your wedding dress and the decorations.
Flowers Should Complement the Decor
If your wedding has many carpets, drapery and you choose flowers to enhance the look of the theme of your wedding, keep in mind that the flowers should also complement the wedding décor. Floral decorations have to complement your wedding décor and you can talk to your wedding planners about all your preferences. For example, red is the standard color you will see in traditional décor, whereas a modern décor will include peach, white, pink, cream and some tints of purple and blue in the floral arrangements.
Look For Some Inspirations
Before choosing your theme, you can always take inspiration from the other weddings around, or the ones your planners hosted before. There is nothing wrong with that! Most people try to copy Hollywood style themes and styles for their wedding, so you may want to consider movies as your inspiration. Hire a good wedding decorator early, but before you entrust them with all your wedding decorations, you should see their previous works and then decide. The wedding decorations all make the wedding grand and transform the venue into an amazing one, so you should take your time to plan properly and then hire a good decorator to ensure your wedding decorations are distinctive and unique.
Reasons Why Wedding Decoration's are Important
 A wedding with the right décor will always add some excitement to your event! Your guests will be happy to see the decorations, and want to indulge in the decorations, and connect with your family. If you decide to go with a theme for your wedding, you can consult wedding planners who will take their time to recommend some elegant ones that will resonate with the interests of your attendees.
Know that wedding decoration (the best ones) work wonders when it comes to bringing guests closer and helps to break the ice! It encourages people to walk around, see the décor, and indulge in the celebrations, rather than sitting in one place.
Of course, since it's a great day of your life, you would want it to be a spectacular one, so when you turn back and look at the pictures in years to come; you will recall it with the best décor and vibe. Decorations here play an important role as they transform the venue into an elegant one. It helps to enhance the venue, and keep the vibes strong!
Planning a wedding may sure seem like an arduous task, but when you work with event decorators, your entire planning phase will be amazing! Wedding decorations are the key elements that make a wedding grand and special. Therefore, you should take your time to plan and you can hire a good wedding decorator to ensure your wedding decorations stand out!