Reasons for Choosing Online Stores to Buy Sarees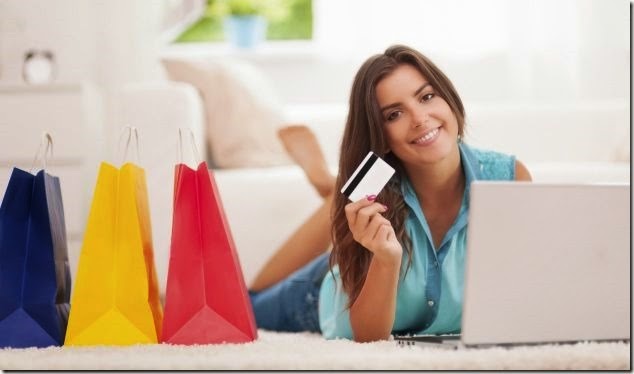 Indian women have always found sarees to be a special garment that enhances their beauty and makes them feel like a complete woman. Since the beginning of civilization, sarees have been prominent in the Indian subcontinent.
This traditional garment has been a personal choice, even for modern women, who wish to display their femininity in the most aesthetic way. They are specially chosen for special occasions like weddings, and Indian weddings are a big celebration, so it gives women an opportunity to display their favorite and most recent collections.
In the past, it was difficult finding a saree that fits what you want perfectly. One had to walk from shop to shop searching for these, and still, some may not be satisfied with the options available. There are numerous textures, materials and types of embroidery done on sarees and only some of these options can be viewed by physically scouring the stores.
Fear not, because this is the age of digital technology. One can now simply browse the internet from E-commerce sites that sell sarees. They may even be categorized with colors, materials and price ranges.
You can simply use a device with an Internet connection, to shop for these sarees during your leisure time, at the comfort of your home. Once you have ordered your favorite saree will arrive at your doorstep with this hassle-free method.
Some of the reasons for people choosing online stores are listed below:
1) A lot of time-saving
Most women of the current generation are either working or have other chores to do at home. They may not find the time that is necessary to visit the stores in person to pick out a saree. This is where online shopping sites like stylecaret helps, by bringing you a wide variety, and some online sellers even provide discounts on certain brands.
You can use online shopping apps and websites to order your favorite saree, and have it delivered to your home. Women can save their time and energy, as shopping online requires the least amount of physical work. Window shopping is also possible, as a pass time activity.
2) Stay ahead of the trends
You could stay ahead of the latest fashionable releases in the world of sarees, and buy the new designs even before they are released to other stores. Rather than buying the same old designs from old stock at the store, you could use this platform to have your own trendy collection.
3) The convenience factor
Finding a gorgeous saree that satisfies you is made extremely simple with online shopping. Convenience is the most obvious advantages. You could order sarees from home, office, during travel, anytime and anywhere you like. All you need is a device and some minimal browsing time that will help you select your saree. If your free time happens to not be during business hours, then this is also where convenience plays a major role.
No matter what time of day it is, you could always shop online because these services are open 24 hours a day. Even if you need a saree urgently, you need not fret because you need not wait for the store to open the next day, you could simply place an order at whatever time you are convenient.
4) Having all your options, together
One of the biggest disadvantages of buying sarees in stores in person is that you will not be able to compare the price of 2 similar sarees in 2 different stores. You will not be able to compare the texture or the quality of these sarees side by side. With online shopping, you can do this and more. There will not be any salesperson bugging you or trying to sell a cheap quality saree to you. You could choose with all your liberty, having compared them side by side.
TYPES OF SAREES
1) Jamdani cotton saree
The Jamdani cotton saree is a beautiful variant. They are popular with Bengali women and comes in multicolor shades. The price of this saree would be cheaper at an online store, compared to other stores.
2)  Silk Sarees:
Silk sarees are preferred by women who have a more classy style, and they are used for more special occasions like for weddings. They come in beautiful colors like green, blue and orange. A bright silk saree will always grab others' attention. Each Indian region also has its own specialty with silk sarees, like the Kancheepuram silk saree from the South.
3) Aplick work sarees
Working women can also find suitable sarees that are not so flashy, but are more functional and trendy. These are called Aplick work sarees, and the price may also be more when purchased from local saree shops. Buying them online could help you save money.
Before deciding to buy a saree online, you should make sure to check the authenticity of the seller. You can visit their sites to check customer reviews and testimonials. These reviews may give you an idea about the delivery punctuality, the texture and quality of the sarees sold at the online store.
You should give more preference to sites that are established and have a good reputation among other customers because if more people have bought sarees from that store, it should mean that they are of good quality. Also read the description of the saree for its material, size and also whether the blouse material is attached to the product that you are buying. In most cases, there will be no additional delivery charges.
Many festival offers may be available through online stores like stylecaret, where you can pick your favorite branded saree at a much cheaper price. It is finally up to you to decide where you want to shop for your saree, whatever the occasion may be. Always remember to choose the fabric of your choice and take all the time you need to consider all the options. After all, sarees are special for every woman and you should not settle down for a saree that does not completely satisfy you and make you look beautiful.
Happy Shopping!
Summary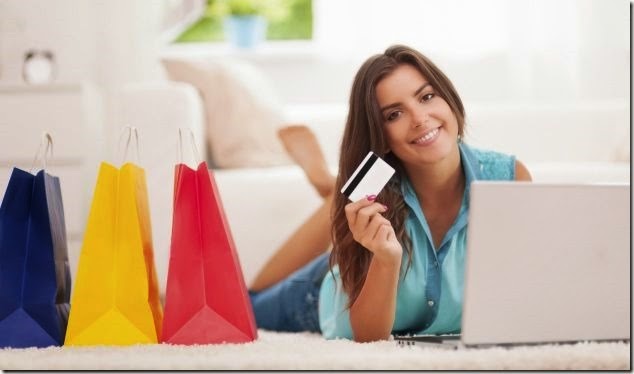 Article Name
Reasons for Choosing Online Stores to Buy Sarees
Description
Once you have ordered your favorite saree will arrive at your doorstep with this hassle-free method. Read some of the reasons for people choosing online stores.
Author