What are the Methods and Material Used to Make Perfume Packaging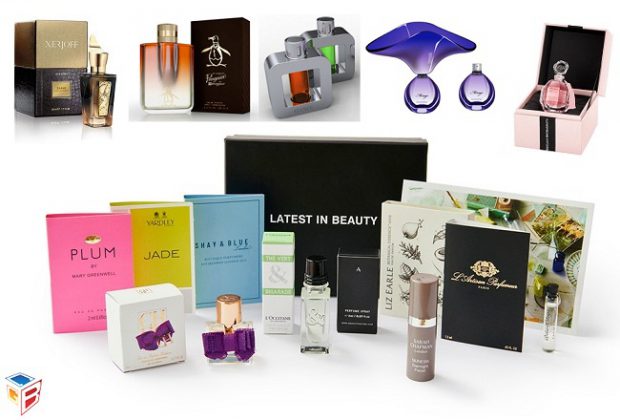 The most interesting of all packaging types is the packaging for niche and luxury items. The fanciness, the delicacy, the exotic customization, it all contributes to the beauty of the packaging. Perfumes are one of them, and they surely take some work to look stunning and classy. Perfumes packaging boxes have revolutionized over the years, and this packaging can draw the one perfume is made for. There are trillions of perfumes out there but how do you know which one is best for you?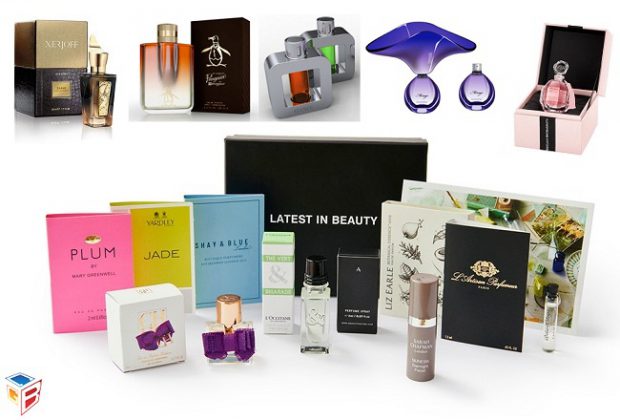 Methods and Materials trend for Perfume Packaging these Days
Perfume packaging hasn't changed regarding suitable material, but it has changed in the shape and form. The base of the packaging is either metal to add luxury to the design, or it is still cardboard but in a very fancier form, again. Most boxes are like in a lidded box, or they are perfectly secured in sleeve boxes with two layers at least and a corrugated layer which has wrapped the perfume for additional protection.
Perfume retail packaging is fun an exciting and is representing luxury in its finest form. When you are manufacturing retail perfume packaging do leave the element of luxury and excitement to grab the attention of the target buyer and packaging that keeps its research on point and is made according to that exact the buyer, such are the products that are a hit overnight.
For Men VS for Women and Unisex Perfume Packaging
Not a lot has changed in the Man VS Woman and Unisex perfumes department. The packaging for genders is still easily identifiable and since this thing is more beneficial for everyone it has not must revolutionize although brands themselves are making a very wide range of unisex perfumes and the packaging for them is, of course, neutral using materials and colors that represent the idea before reading on the packaging or researching online. These days The gender-neutral packaging is becoming interesting since a very basic material is used by the brand and that basic material and neutral packaging and perfume boxes are made fancier and flashier, this is indeed a revolution in packaging.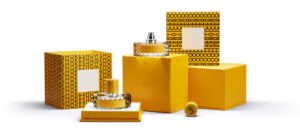 Average Everyday Perfumes VS Expensive Exotic and Niche Brands
Although perfumes will always be a luxury and they will always be considered something that one turns to when in a good mood, there are still categories in the classification of perfumes. Some are the super-duper luxury, and some are basic everyday use perfumes. So the packaging too will be manufactured according to their classification and where they belong. A 300 pounds' worth or perfume can't be packaged in an ordinary packaging and will cost a lot in the packaging alone whereas average affordable perfumes in average prices are usually seen boxes in corrugated packaging with lots and lots of inserts to stay the perfumes put in their actual place.
Perfumes in All Sizes
Perfumes are either 10ml, 50ml and 100 ml but the sizes are not correctly fixed. Also, there are also collections of perfumes and some value sets that are based on 3,4 or 5 bestsellers also known as value sets or gift sets bought on holidays. Such perfumes when targeting being gifted and are specially themed for holidays and festivals have themes such as eastern when old heritage is illustrated in silver or gold foils. This type of packaging looks stunning when a little detail in the form of embossing or texture is also incorporated in the design.
Revolutionary Perfume Packaging
Cylindrical tin boxes, flat lid boxes, round ornament shaped perfume boxes and transparent acrylic boxes are all things of the past. Now one most of the well-known maestros of perfumes and cosmetic industry are opting for minimal packaging using materials such as cardboard.
New Rave and Rage in Packaging for Perfumes
Wholesale perfume boxes Bare now considered classier when they are made of simple materials that are well refined and are not exactly very fancy schmancy. Basic is the new luxury in perfume packaging and surely is making a huge difference in the industry by promoting recycling and the use of eco-friendly materials. Such basic packaging too can carry elements of luxury and gold foiling and embossed texture, as well as laser cut patterns, are incorporated in simpler designs.