MAKE YOUR LOVED ONE'S VALENTINE'S DAY MEMORABLE WITH DIAMOND JEWELLERY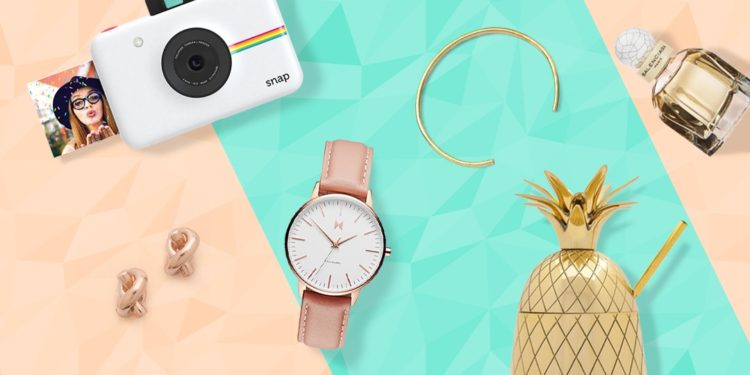 The day to celebrate your eternal love is just around the corner. Are you ready to enchant your partner with something that matches the glow of your love? Well, what can be better than the sparkles of the diamonds to do the job!
With so many showrooms offering you wide varieties of diamond jewelry in Ahmedabad, you are spoilt with choices. Here are a few of gifting ideas that will simplify it and make your Valentine's Day unforgettable.
'Ring' your love well!
If you are yet to confess your love to that special one, this Valentine's Day could quite be it; done like a dream with a stunning diamond ring.
Go down on your knee and hold a wonderfully vintage shaped, traditionally set or marquise diamond-studded ring to her and pop the question. An elated 'Yes' is bound to follow.
If you two are already together, then reviving your bond on this special day with a statement designer diamond ring is a beautiful excuse. For the diamond ring is a timeless piece of jewelry that never runs out of the mushy vibes.
Pick the one that has something extra special about it – a delicate heart crafted out of diamonds that speaks volumes about your love, an impressive solitaire or other precious stones paired with high-quality diamonds to cast the love spell forever over your lady love.
On the other hand, if you are the love-struck woman on the lookout for the perfect Valentine's Day gift for your man, a sleek and minimalist yet stylish and sophisticated diamond ring can be a sure shot.
Ensure that the cuts, settings, and size of the diamonds are such that your partner would love to flaunt for years to come. Pretty much like your love!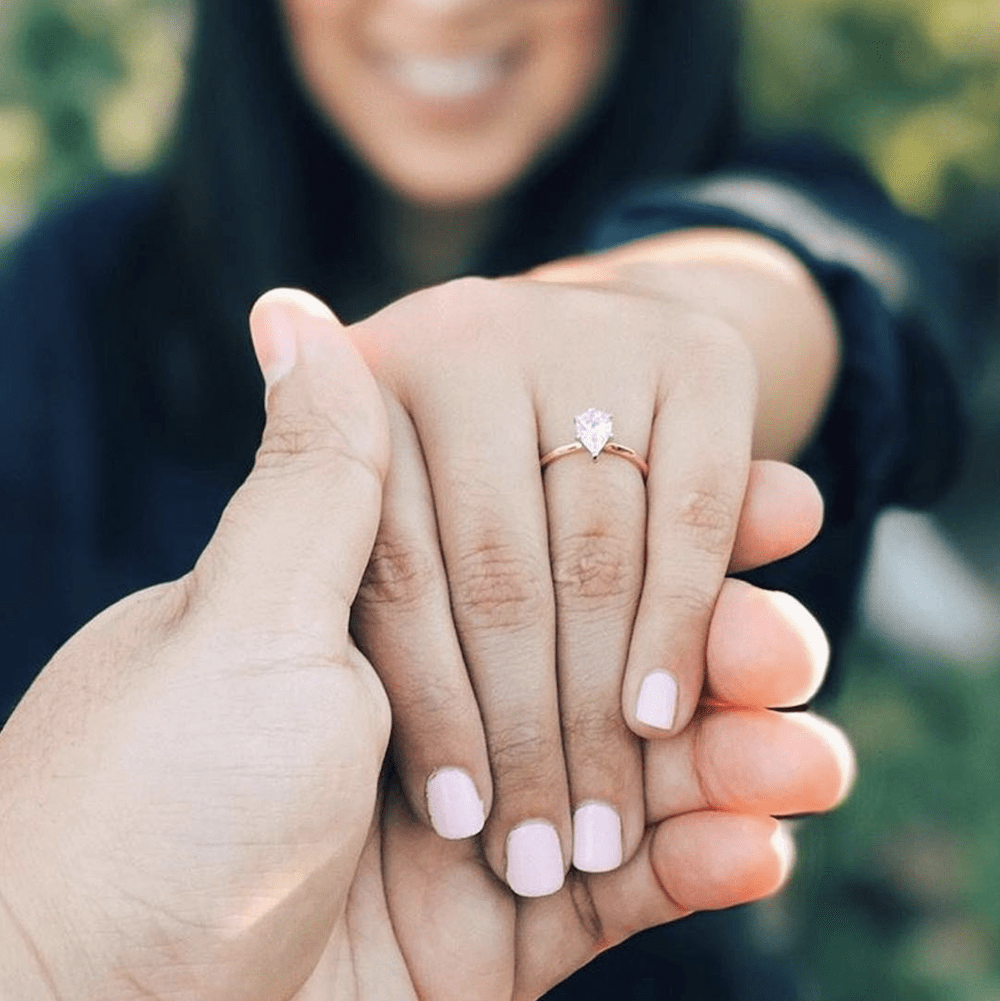 Around her neck, close to her heart.
Another evergreen piece of diamond jewelry that can do the trick flawlessly is a finely crafted diamond necklace. Depending on what might suit and appeal to your girl the best, you may choose from the multiple options that the diamond jewelers in Ahmedabad offer to you.
If you are looking for something petite in size, subtle in its appearance and more of a routine wear option, a diamond pendant is an unbeatable gift.
A heart-shaped one or the one that has her initial alphabet made out of diamonds will bring the brightest smile on her face. If you are looking for something bigger, on the other hand, a diamond choker or mid-length necklace is always the winners.
If you are in a mood to leave her completely dumbstruck, watch her go sweetly numb as you present to her the extra-long opera diamond necklace. After all, she is special and she has to know it even if it overwhelms her!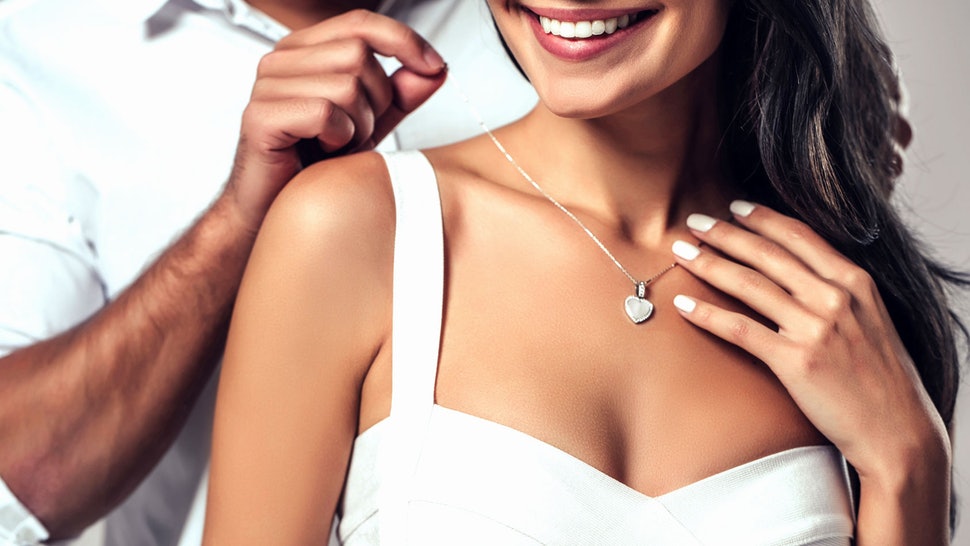 The earring that whispers ballades to her
With the array of diamond earrings on display at the designer jewelry showrooms in Ahmedabad, you are looking through a treasure to pick the most preferred piece for your loved one. Check out the forever in fashion diamond studs and solitaire earrings.
They are the classics and can be cherished all through life. For an artsier and creatively crafted pair, consider going for a short, mid or long length dangle earrings. They never fail to bring the twinkle in her eyes with their starry sparkle and elegant design. Ensure that the metal in which the diamonds are set – be it sterling silver or gold, is of her choice.
If you like to get a bit of color pop for her along with the diamonds, look for the earrings where the colorful precious gems are making their presence felt too. The shape, cut, settings and polish to offer you various options to choose from as per your taste and style. From the subtle tones to the proud statement-makers, a mindfully chosen pair of earrings never fails to win her heart all over again in return.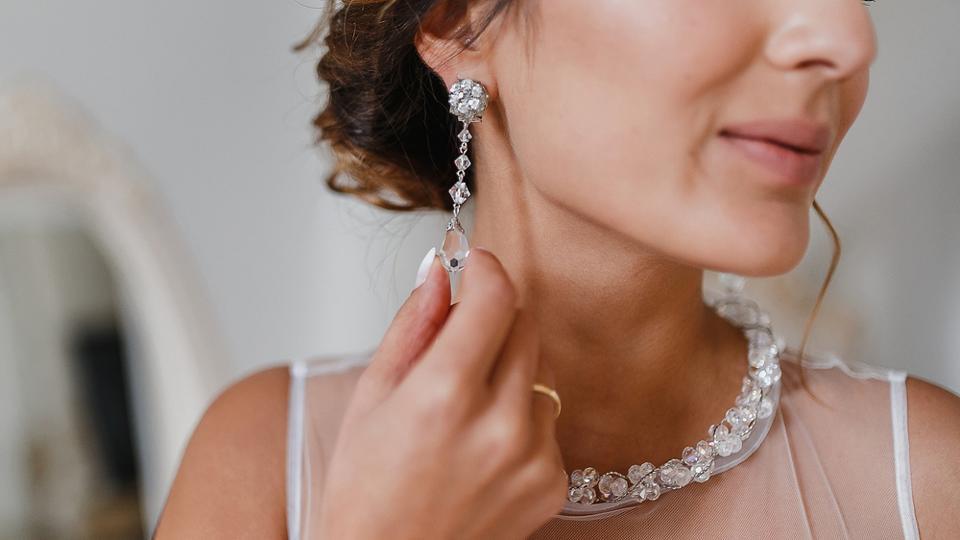 Right on the wrist, forever on the love pulse
Just as the diamond jewelry in Ahmedabad continues to be a dazzling scene to indulge into, gifting a designer diamond bracelet or bangles continues to bring the fairytale romance to a love story through years and generations.
From a tennis bracelet to a bangle bracelet, and from the delicate bangles to the more thickly studded 'kada', this gorgeous diamond jewelry feels her pulse by being on her wrists playfully and attractively.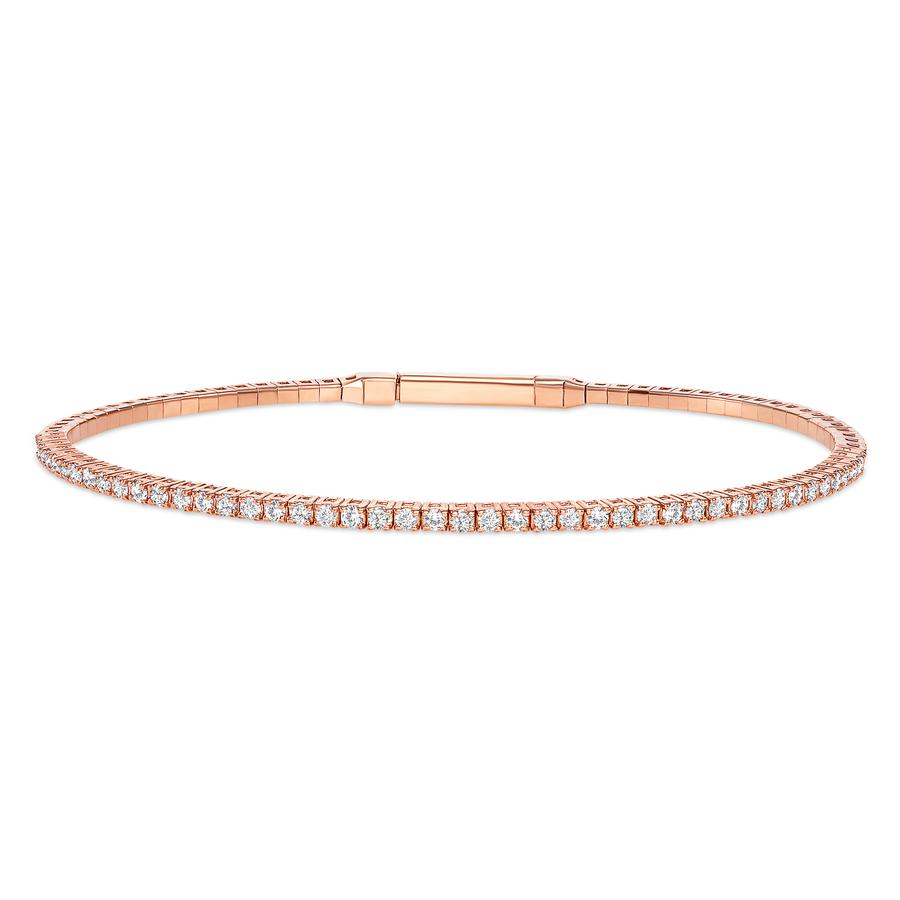 Choose from the different kinds of settings such as the prong, channel, and bezel setting when you chose to go for a tennis bracelet. Ensure that you are opting for the right shape – traditional or contemporary when you decide you go for the diamond bangles. In either case, it is going to be her prized possession; the way she is yours.