For the Beauty-Obsessed: Why Sign Up for a Makeup Masterclass?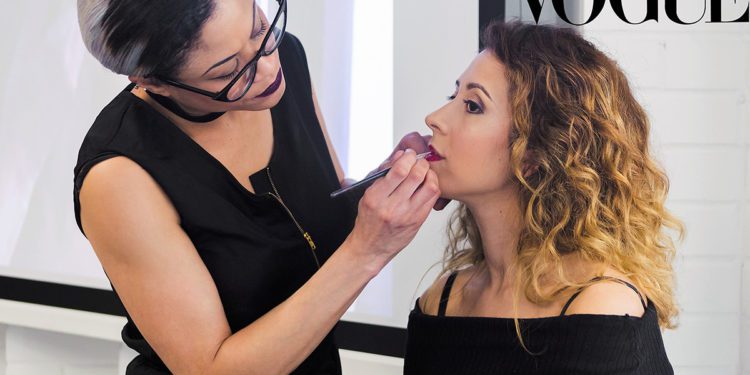 Who wouldn't want to look good every single day? Nobody. Right?
Unfortunately, even if you possess natural beauty, it is hard to overlook the little imperfections on your face.
Most people are just hard-wired to nitpick at themselves. The darkness under the eyes, or that fresh spot on the chin, the large pores, and others – all these prevent them from focusing on their fine qualities.
It is no wonder the current generation has been branded beauty-obsessed.
It has become an important life goal to look pretty because people are often too quick to point out flaws. Physical appearance has such an inflated value that there are folks who think nothing of spending a large amount of money on cosmetic products and treatments just to satisfy certain standards of beauty.
And speaking of investments to make people look good, the most popular would have to be makeup. It is affordable yet absolutely transformative. But perhaps the best thing about it is it all washes off at the end of the day. You also cannot disregard the fact that with makeup, you can achieve a different standard of beauty depending on how you apply it.
Of course, different beautiful looks are not easily created. You need mad makeup skills for those. This is why you should seriously consider signing up for a makeup masterclass.
Benefits of Taking a Makeup Masterclass
In a makeup masterclass, you will be under the tutelage of experts. These are people who create makeup trends and develop techniques that truly work. A lot of them are even consultants for the development of new makeup products. Therefore, if you want to know the "dish" on what's good and what's not with makeup, a masterclass is the place to be.
Other than that, taking a makeup masterclass offers a bunch of other benefits and several of them are discussed below:
1. You can have a livelihood out of beauty.
If you are truly beauty-obsessed, you can make it your main source of income.
A beauty makeup masterclass will develop your skills and artistry so you can offer them to people for a fee.
More often than not, a masterclass also tackles the business side of makeup. You can learn how much to charge for your services, how to net in clients, and the many income opportunities you can explore.
Along with these, joining a masterclass can provide you with much-needed exposure and experience in the beauty and fashion industry to help you make a career out of it. You may be able to work backstage for various events and gain valuable connections.
2. You can save money on makeup.
A masterclass can provide you with the qualifications necessary to become a professional makeup artist. Unknown to many, top makeup brands offer enviable perks for certified makeup pros.
MAC, for example, has a line of makeup exclusive for working makeup artists. Plus, they also offer up to a 40 percent discount on their products if you're a pro.
It's practically the same thing for other high-end makeup brands such as Anastasia Beverly Hills, Bare Minerals, Becca and Laura Mercier, to cite a few.
3. You can put an end to disastrous makeup looks.
If you are totally new at makeup, you can avoid the awkward trial and error phase that usually yields numerous makeup "don't" looks.
How great would it be to have the right skill set from the get-go to create successful makeup looks every single time?
4. You do not have to hire a professional makeup artist for special events.
Everybody attends events wherein a polished and more formal look is required
Most people would hire professional stylists and makeup artists to help them get ready. You can avoid the pricey cost of styling if you know how to do your makeup beautifully for any event.
Actually, it's not just money you can save. You get to save time as well because you have more control in prepping yourself for the event you will be attending.
By doing your own makeup, you can avoid the usual stress other people experience during special occasions.
5. It can make getting ready every day more enjoyable.
Makeup enthusiasts enjoy every opportunity they get to apply makeup.
If you are beauty-obsessed, isn't it fun to prettify yourself with makeup at the start of the day? With the proper skills, you can create any look you want with ease and complete your "look of the day" (LOTD).
If you think about it, launching into a new day by putting your "war paint" on is indeed a treat. It serves as a reminder that you deserve to luxuriate in colorful cosmetics, and look and feel beautiful.
6. You can educate others.
When you have discovered something good that works, wouldn't you want to share it with other people? Sharing your know-how, especially to those who need it the most, can be quite fulfilling.
Some people do not think much about the power of makeup but it serves so many quite well. This is why makeover programs are so popular.
Applying foundation, defining the eyes with black liner and curling the lashes, a sweep of blush, and enhancing the color of the lips not only changes physical appearance, but also one's self-perception.
Possessing the right makeup knowledge helps people deal effectively with insecurities. In fact, most of the time, makeup is all it takes to take you from feeling crummy about your appearance to feeling beautiful and confident.
You can educate and empower others with your know-how.
With your makeup knowledge, you get to impact the lives of others by providing them with a solution, albeit a "washable" one.
Explore the wonderful world of makeup
Makeup is a wonderful tool to use.
It is incredibly versatile, and it truly has the power to change lives.
The best way to unleash its power is to learn how to use it correctly.
So, if you love "beauty" and you want to spread the concept, and share it with others, arm yourself with the right makeup knowledge. Sign up for a makeup masterclass.
AUTHOR BIO
Toni Malt is the Middle East's leading international editorial makeup artist and the woman behind the highly anticipated Toni Malt Makeup Academy in the heart of Dubai, now training the next generation of key makeup artists. From minimalistic looks to freestyle artistic creations, Toni's creative work has been published in top international fashion magazines around the world including VOGUE, ELLE, L'Officiel, Marie Claire, Harper's Bazaar, Grazia and Cosmopolitan.