Sugar Cosmetics: Smudge Me Not Liquid Lipstick Photos, Swatches and Review
Hi Ladies, yesterday, I got the parcel of Sugar smudges me not liquid lipsticks. And, this is the time to share its reviews and swatches with you. I am very fond of matte shades as these look stunning on my lips. Obiviously, we all want to look gorgeous and trendy. In this blog, I am going for a detailed overview on Sugar smudge me not liquid matte shades. Please do read the reviews to get a brief look at their quality.
Let's begin with the review. Sugar matte lipsticks will last about 5 to 6 hour as they are lip creams and don't gets wipe off with anything except you wash them off. Furthermore, they are much pigmented and they are so banging on for Indian complexion. I have shared some swatches to help you to choose the color of your choice. You will find about 10 shades of light (Tan Fan) to very dark (Wine and shine).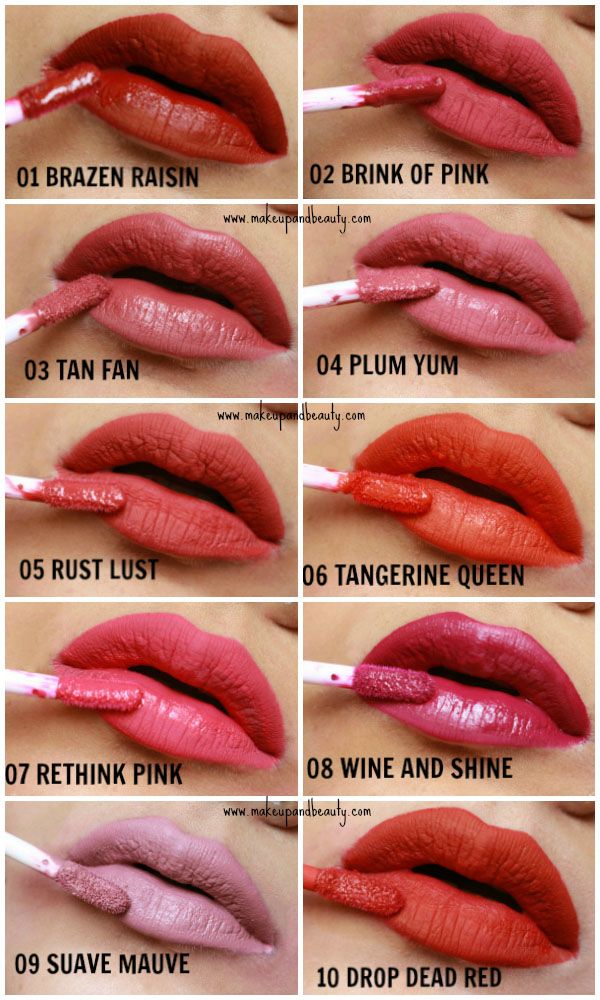 Let's take a look at the colors:
01) Brazen Raisin: Burgundy Red
02) Brink of Pink: Warm Pink
03) Tan Fan: Nude Pink Color
04) Plum Yum:  This is a little more pink than the tan fan but similar color family. Best for everyday look
05) Rust Lust: Rusty pink color. Best for dusky skin tones
06) Tangerine Queen: A Dip of Neon orange lip color
07) Rethink Pink: Magenta pink
08) Wine and Shine: Purple wine color
09) Suave Mauve: a nude mauve color
10) Drop Dead Red: Warm red color
Price of Sugar Smudge Me Not Liquid lipsticks:
You don't need to go for the very expensive brands when you will get the same quality at a reasonable cost that best fit into your pocket.  These lip creams are priced at Rs 499/- Each. But I will advise you to buy it from online stores to get it at a discounted price. You may find these lipsticks here.
How to Choose the Perfect Color for Your Skin Tone:
Now you may have a doubt which color is perfect for your skin tone. Then, don't worry, we are here for you.
If you have medium skin tone then you can buy Plum Yum, Tan Fan, Rethink Pink, Suave Mauve, Drop dead red, Tangerine queen shades.
If your skin tone is medium to dusky then we recommend you to go for Brazen Raisin, drop-dead red, tangerine queen, brink of pink, wine and shine shades
My favorite shades are Tangerine Queen, rust lust, wine, and shine, rethink pink, the brink of pink shades.
Therefore, Buy and share your favorite shades in the comment section.