NYX Soft Matte Lip Cream Review & Swatches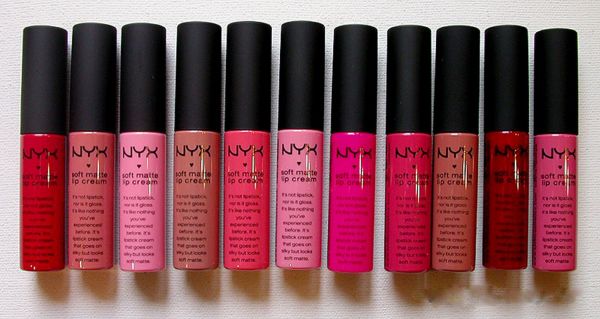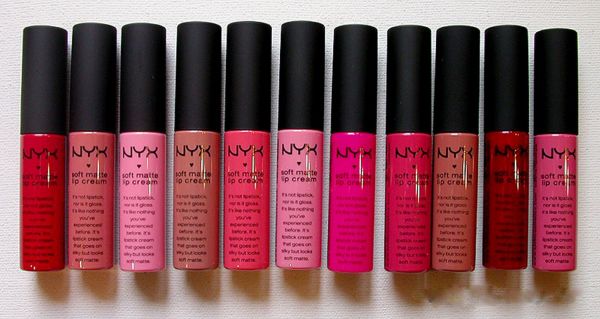 NYX is the top-selling brands in makeup products. Either you can purchase the products from its official website or you can easily buy them from NYKAA. Before, buying any makeup products, we all have a question in mind will it give worth of money? Especially, the lipsticks and lip creams as sometimes they look different from what they appear on the bottle or in pamphlets.  That is why you need to read the review and go through the swatches as to get a good idea about the shades and color. Nyx soft matte lip creams are completely matte shades. You can wear these shades on your lips on regular basis. These are very pigmented lip creams and gives a glamour look on your makeup.
Pros: 
Smells Great
Easy To Use
Lightweight
Good Value
Good Color
Payoff, Effective
Cons: 
The only con of this lip cream is that after it's application the shade becomes one tone darker than the color shown on darker lips.
Let begin with the Swatches:
NYX Matte Lip Cream Swatches for Very Fair Skin Tone: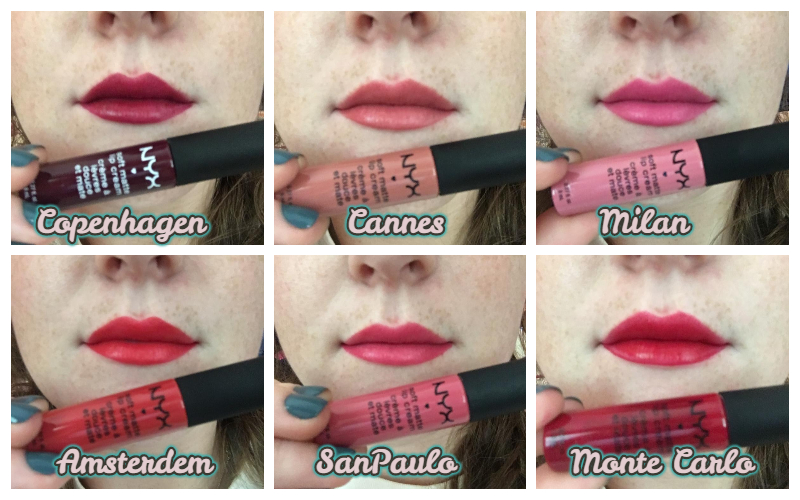 NYX Matte Lip Cream Swatches for Medium Skin Tone: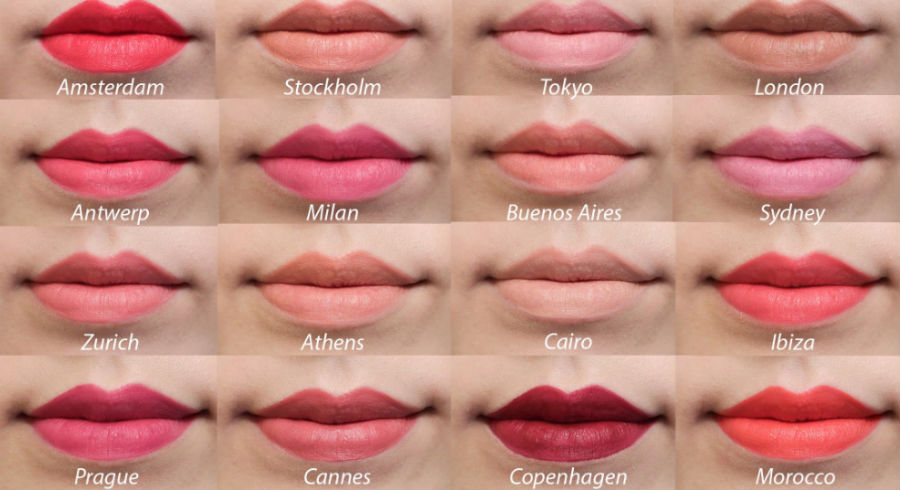 Nyx has launched some more shades which we will review soon. In my opinion, these matte lip creams are one of my favorite lip creams as they are in unique colors and are highly pigmented. I am also reviewing another one of my favorite lip crayons from Sugar. You will be in love with these crayons. I have got so many compliments when I wear these crayons on my lips. Please check them here.