L'Oreal Paris Color Riche Moist Matte Lipstick Review and Swatches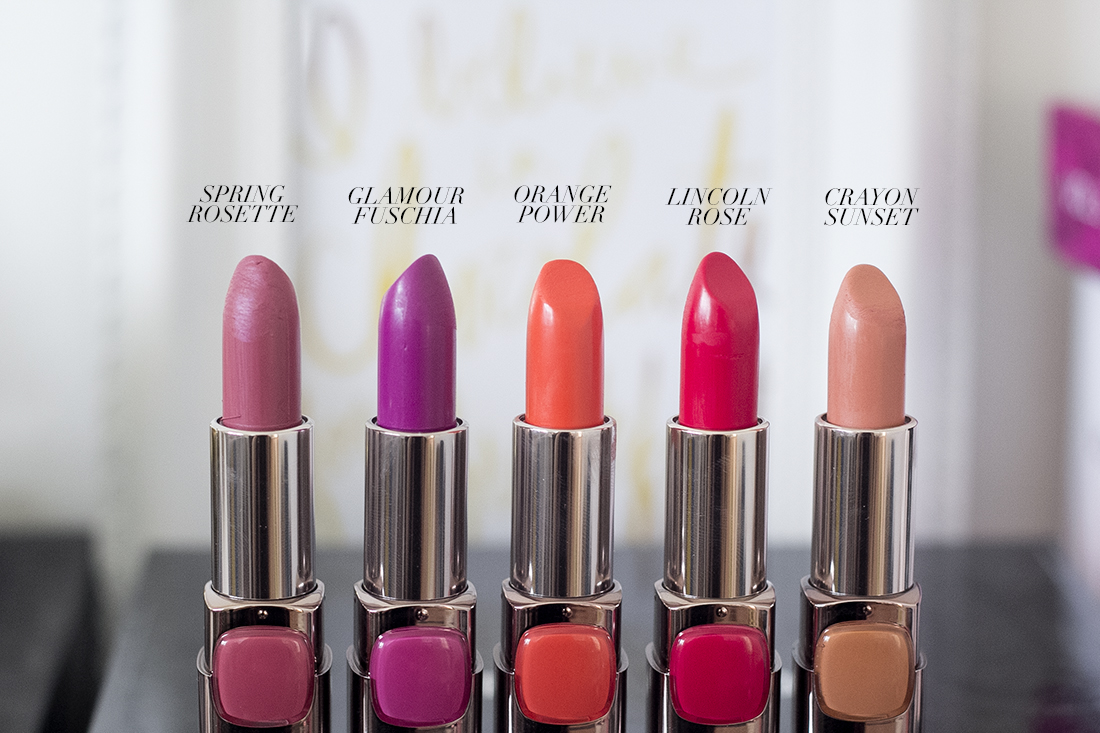 If you are looking for the velvet matte shades then L'Oreal Paris has launched some rich vibrant colors. These lipsticks keep your lips moisturized for almost 6 to 7 hours. The most important feature of these lipsticks is that they contain jojoba oil to provide your lips moisture and comfort matte finish. You can buy them from Nykaa at Discounted Prices.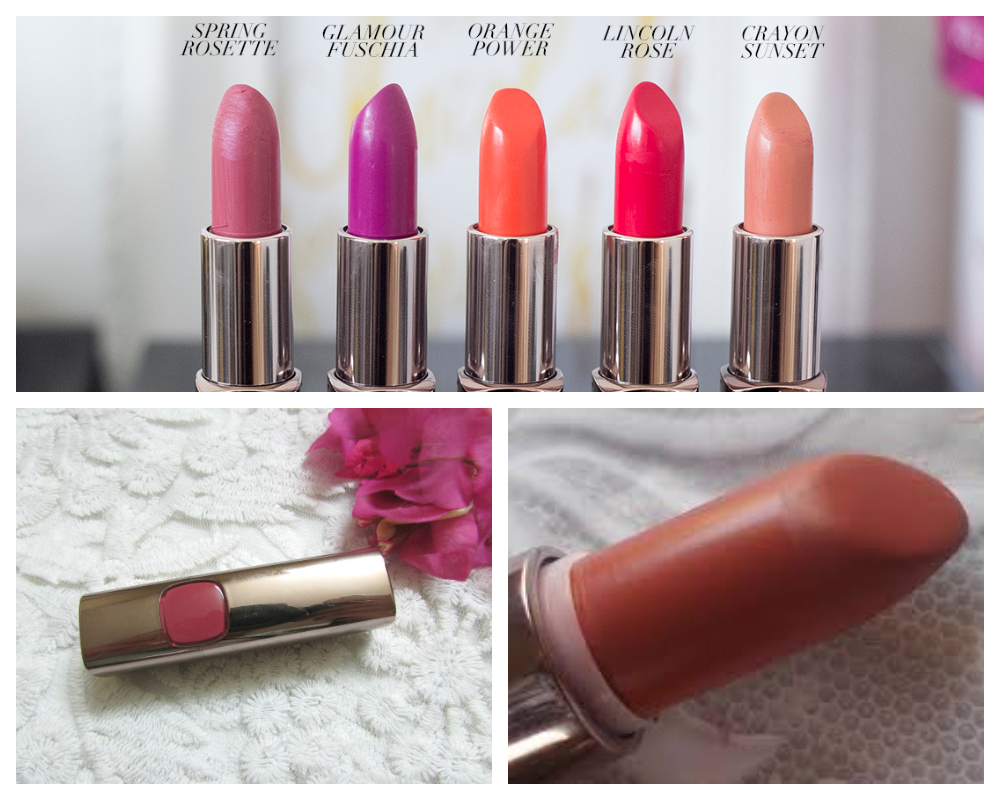 Pros:
These lipsticks are highly pigmented.
The important ingredient jojoba oil keeps your lips hydrated.
These matte lipsticks give a smooth and silky finish.
Lasts up to 7 to 8 hours.
Cons:
They broke very easily so you need to keep them with great care.
If your lips are too dry then you may see patches on lips after a few hour.
After your meal, you need to dab some more.
Too expensive: Do not fit in everyone's pocket.
Cost: Rs. 925
Swatches:
LOreal Paris Color Riche Moist Matte Lipstick Flaming Kiss R518
LOreal Paris Color Riche Moist Matte Lipstick Cherry Crush P502
LOreal Paris Color Riche Moist Matte Lipstick Lincoln Rose R516
LOreal Paris Color Riche Moist Matte Lipstick Orange Power C511
LOreal Paris Color Riche Moist Matte Lipstick Peachy Brown BP501
LOreal Paris Color Riche Moist Matte Lipstick Raspberry Syrup R517
LOreal Paris Color Riche Moist Matte Lipstick Red Valentine PR512
LOreal Paris Color Riche Moist Matte Lipstick Sakura Petal P501
LOreal Paris Color Riche Moist Matte Lipstick Bloody Mary RW512
LOreal Paris Color Riche Moist Matte Lipstick Glamor Fuchsia M511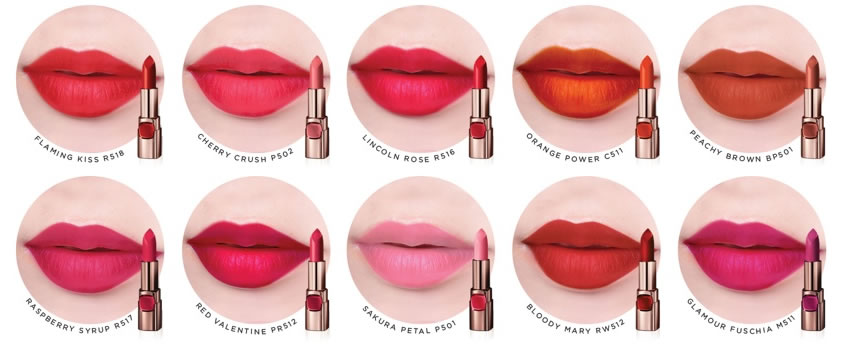 Hand Swatches: