Lesser Known Korean Skin Care Secrets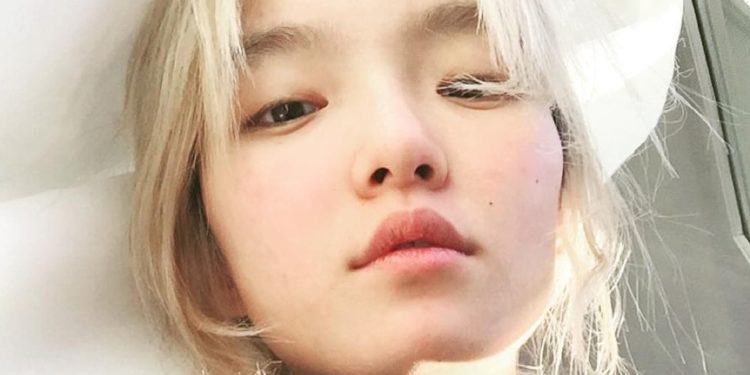 Korean skin care routines and products are fast gaining popularity across the world. The enviable skin tone, texture and color, characteristic of Koreans, has resulted in a heavy demand for Korean beauty products.
While the unconventional ingredients used in the traditional skin care regime play a key role in conditioning the skin, it is the meticulous skin care routines that also make a significant difference.
Korean children are in fact trained on skin care techniques such as moisturizing and use of sun screens, which eventually become a regular habit over time.
You too can benefit by adopting a similar skin care routine, not necessarily using the same products or techniques!  Make sure to consult a local skin specialist if you have skin problems such as acne or dry/oily skin before using cosmetics.
That said, let's check out a few interesting Korean skin care secrets that are best preserved and practiced till date.
Skin Care Routines/Habits
A rigorous 10-step skin care routine is an integral part of Korean lifestyle. This includes:
Double cleansing with oil-based and water-based cleansers
Exfoliation
Toning
Essence Application
Serum/Ampoule Application
Sheet Mask Usage
Eye Cream
Moisturizer
Sunscreen
Korean skin care techniques not only aim to keep facial skin well hydrated but also ensure that moisture is locked into the skin to make it supple. The healthy skin is nurtured regularly over time, preventing many of the common problems that usually are difficult to repair later.
Removing all traces of makeup is indeed the first step of the regular skin care regime. Applying an oil-based cleanser, followed by a water-based cleanser ensures that skin is stripped of all cosmetics. The second round of cleansing reaches deep inside and clears clogged pores.
Water that is used to clean rice doubles up a great moisturizer and toner as well. You will need to soak rice in water for about 10 to 15 minutes to get the murky white liquid, which can treat dark cycles around the eye, brighten your skin and delay ageing as well!
Keeping facial skin well-hydrated ensures a smooth complexion.  There are different types of sheet masks to choose from. Most common are the ones applied immediately after a hot shower or ones that can be used overnight. A hot shower/steam bath or exercising is known to open up the pores of the skin. Applying a sheet mask/toner immediately after ensures that the skin is thoroughly moisturized and the moisture locked in when the pores close.
Did you know that UV rays can affect your skin irrespective of whether you are out in direct sunlight or indoors?  These rays reflected off the roads, buildings and vehicles are equally effective. Even the sunlight reflected off the snow has its own effect. To keep UV rays at bay, Korean's use sunscreen even when they don't venture out during the day.  Wearing elbow length gloves, scarves, and sunglasses during commutes are common among women.
Indulging in simple facial exercises can help strengthen facial muscles. Koreans opt for face massages using finger tips or even knuckles to ensure healthy and supple musculature. Interestingly they are also known to slap their faces quite hard to improve blood circulation. Enhanced blood circulation as we know nourishes, detoxifies and promotes regeneration of healthy skin!
Key Skin Care Ingredients
Korean beauty products contain some unusual ingredients that work wonders for your skin.  Apart from the rice water and hydrating masks loaded with vitamin rich fruit and aloe formulations, snail mucin and synthetic venom are but a few substances used widely in skin care products.
Collagen is a key protein that constitutes human tissue. Collagen-based skin care products such as face masks, eye pads and masks helps treat dark circles around the eyes and nourish the skin, restoring the natural color and freshness.  You can use them if they are suitable for your skin.
While a snail facial with live snails gliding across your face could prove a unique yet beneficial experience, opting for a snail mucin-based skin care product will do equally well. The mucus or slime that snails leave on their trail can in fact enhance collagen production, naturally regenerating /healing damaged tissue. The slime is also known to have anti-bacterial properties and also remedies skin inflammation.
Did you know that the saliva of birds, especially those of swallows and swifts (male birds) can treat select health conditions and improve skin complexion as well?  The Chinese were first to tap the healing potential of bird nests. Korean's have borrowed the same technique as well. Skin care products made from extracts of bird nests are extensively used for their anti-ageing, repair and regenerative effects.
Synthetic venom works very similar to Botox, relaxing the muscles and wiping out fine lines to result in impressively flawless skin.  Modeled on chemicals occurring in the venom of snakes such as the Temple Viper Snake, these products have tested positive for both safe usage and impressive results as well!
These are but some of the tried and tested skin care techniques and active skin care ingredients that are integral to Korean skin care.  While the 10-step routine or the similar 7-layer moisturizing techniques may seem a lot demanding for non-Koreans, sticking to a simple skin care regimen and using the right cosmetic products can go a long way in keeping your skin young and supple.
Based on your skin type and climatic conditions in the region you reside, skin care tends to vary. For instance, if you reside in Delhi you definitely will bear the brunt of extreme heat, cold and air-pollution.  Any reputed skin doctor in Delhi can help you put together a simple and effective skin care routine to nurture your skin and better protect it harsh natural elements.
Skin care products are indeed quite appealing, but make sure to choose the right brand and the right product formulation that suits your skin!
For instance, if you reside in Delhi, it is best to consult a skin doctor in Delhi. They are familiar with the climatic conditions, level of water/air pollutants as well other local factors that can affect your skin, and can prescribe suitable treatments or products for your skin problems.