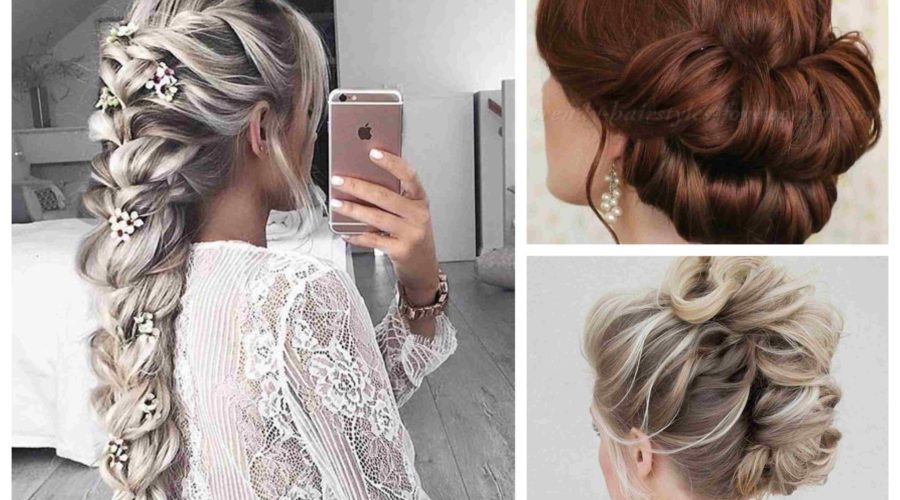 7 Exotic Bridal Hairstyles That Will Blow Your Mind
One of the best things about diversity is that the same tradition can vary drastically across different cultures. From the food to the bride's appearance, people from different parts of the world have their own ways to celebrate a wedding.
If you are planning your own wedding, a key aspect of your overall look on your wedding day is your bridal hairstyle. If you have no clue where to start, here are 7 exotic bridal hairstyles from around the world for every possible hair type, personality, and wedding aesthetic.
1. Athenian Crown
Ancient Athenian women were not just known for their flowing toga dresses and unblemished skin, they were also quite famous for their stunning and elegant hairstyles. On your special day, nothing beats feeling like a Greek goddess with a braided Athenian updo.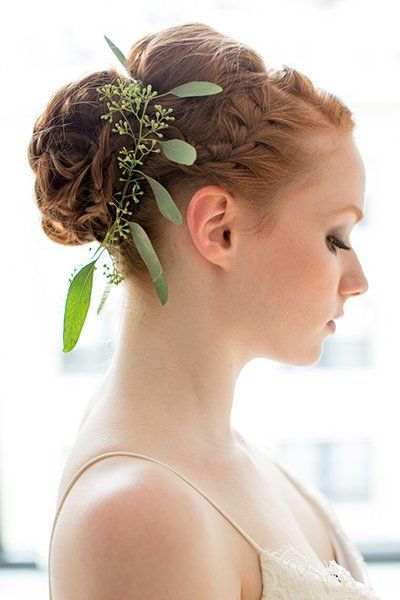 This updo is created with braids surrounding the bun. You can add as many braids as you want, just make sure that you apply some hairspray to hold the braids in place. Add a crown of vibrant green leaves or a golden laurel to finish off the look.
2. Bouffant Bun
If you are looking for something that looks natural and effortless, a bouffant bun can be the perfect hairstyle for you on your wedding day. It may look messy, but this charming hairstyle essentially acts as hairband because it gathers your hair and prevents it from getting in your face. Perfect for dancing all night during your wedding reception!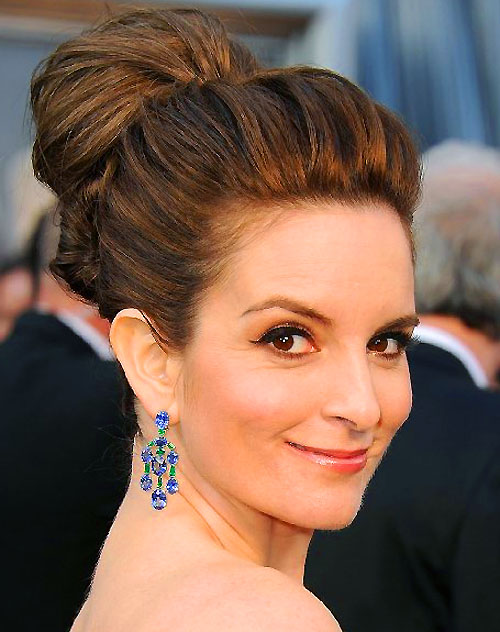 To create this hairstyle, backcomb your hair, creating as much volume as possible on the top. Tie your hair up in a high ponytail and secure the ends using an elastic band. Make a rounded, bouffant shape as you are pinning the ends into place.
3. Bowtie Bun
A bowtie bun is a unique choice for a wedding. Reminiscent of Minnie Mouse's 'do, this hairstyle looks like you're sporting a bowtie on your head. This an easy style to create, but your hair needs to be long enough to be pulled into a looped bun. If you have short hair, hair extensions will also do the trick.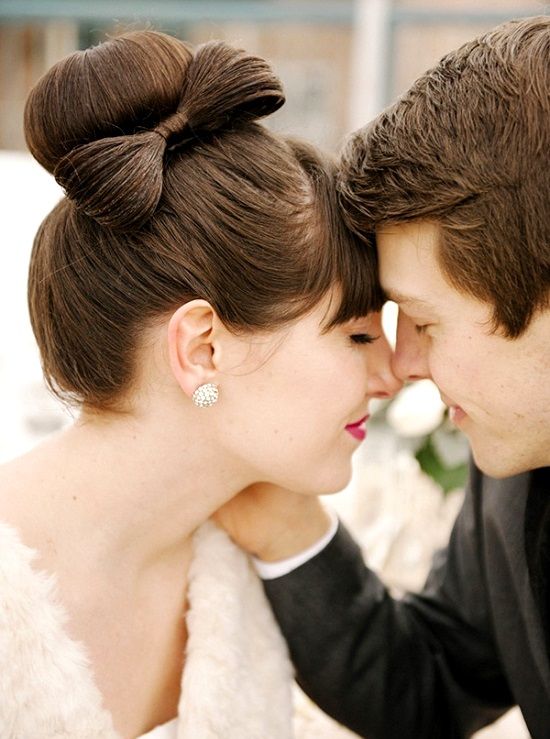 To achieve this look, tie your hair into a very high ponytail. However, instead of pulling your hair all the way through, make a loop and divide it into two. Secure the ends of your hair into the middle part of the loop.
4. Double Chignon
This relaxed update to the formal chignon is the perfect hairstyle if you are going for a more relaxed and carefree vibe on your wedding day. A modern, intentionally messy hairstyle like the double chignon is a great choice for any face shape and hair type and is quite easy to make.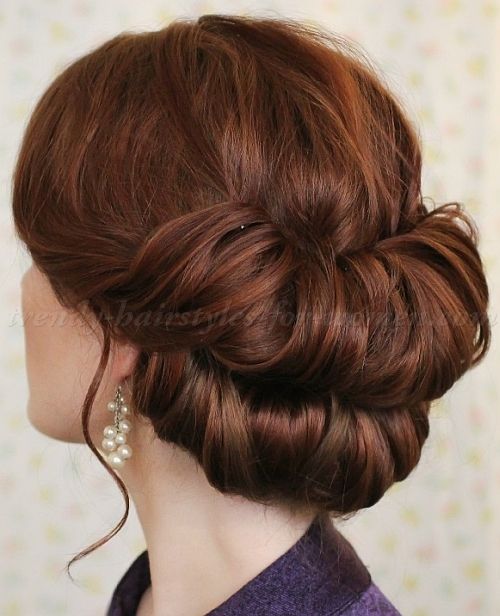 If you are considering this for a wedding, side-part your hair and divide it into two ponytails. Create adjacent knots with different volumes using these two sections. Secure the ends of the knots into the base of each ponytail using a hairpin.
5. French Twist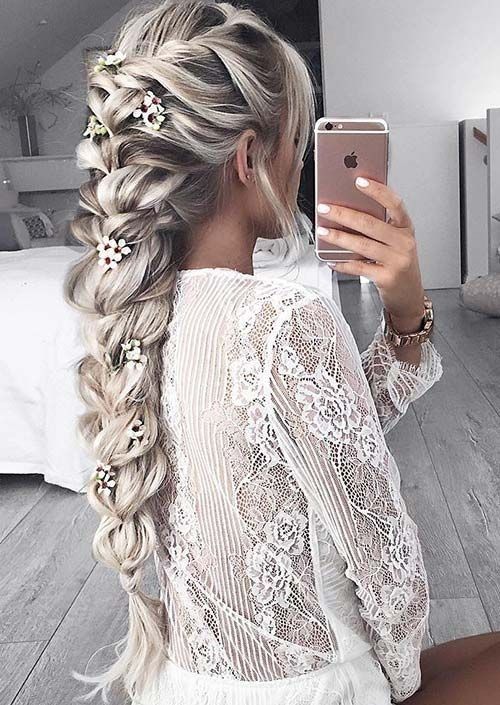 If you are looking for an old Hollywood-glamour kind of look, you can't go wrong with a classic French twist. It is chic and elegant, the ideal hairstyle for a traditional wedding. This hairstyle is also perfect for almost any kind of hair texture and face shape.
Although it may seem intimidating to do at first, the French twist is actually quite easy to achieve. Tie your hair up into a low ponytail and twist it around, twice. Next, secure the ends into the twist using bobby pins. You can also add a headband or a hair comb, depending on how classic you want to get. Apply hairspray when you're done.
6. Mohawk Braid
For the modern, edgy bride, a mohawk braid is a great way to update a classic braided updo. It is definitely not a hairstyle that every bride can pull off, but it is one that will set you apart from everyone else. On top of that, it holds up pretty well against humidity and wind. If you are planning a destination wedding, this might be the look for you.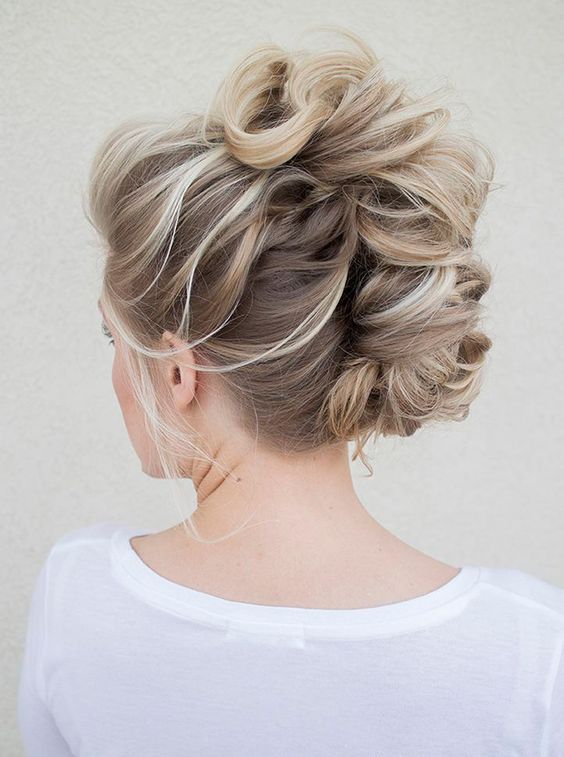 This hairstyle consists of a huge braid going down the center of your head. To create the look, start a French braid from the very top of your head and continue down the length of your hair. Secure the ends with an elastic and pin it at the base. If you want to add more drama, fan out the braid or add more hair for embellishment.
7. Textured Gibson Roll
It may sound like something you'd find at a BBQ restaurant, but this rolled hairstyle is an effortless and elegant choice for either curly or straight-haired brides. They are a stunning choice for outdoor weddings because they can withstand ocean sprays and high humidity.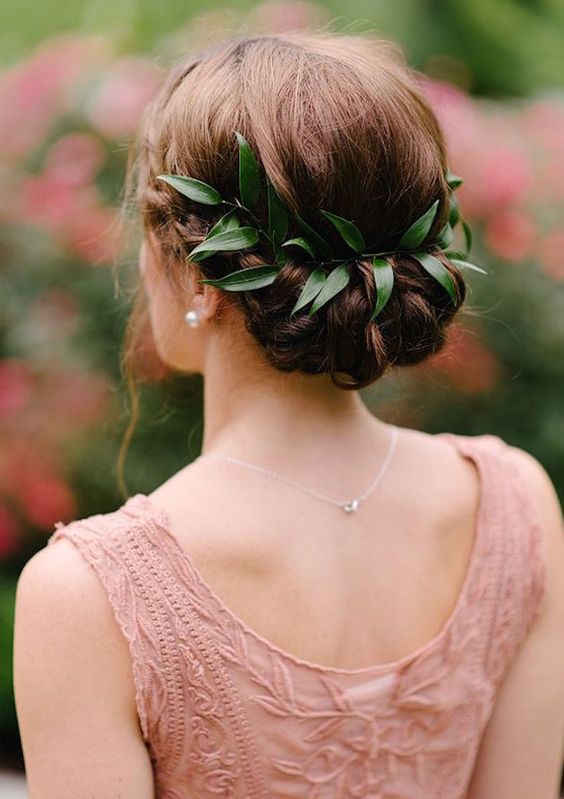 To create this hairstyle, do a side-part and begin gathering hair on one side. Twist it away from your face, continually adding more strands until you reach the opposite side for your head. Repeat the same process for the other section of your hair. To accessorize, add flowers for a more casual feel.
On the most memorable day of your life, you want a hairstyle that will complement your dress and the theme of your wedding, as well as make a lasting impression on your guests. You can definitely find inspiration from weddings across the world to find the perfect style for you.
Author Bio
Gracie Watson is a hairstyle enthusiast and blogger for Youngraceful. When she was young, her favorite moment of the day was having her hair done by her mother every morning. Today, Gracie's passion for hairstyles inspires her to share her knowledge and help women find the perfect hairstyle, haircut and color.