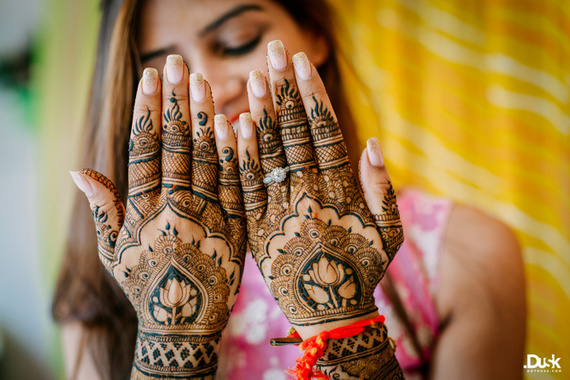 Simple and Easy Mehndi Designs for Bridal and Karva Chauth
The Mehndi or Henna comes from the leaves of the Henna tree. The finely ground Henna leaves mixed in water when applied to give color to the hands and feet. For centuries people apply it not only for color but also to the medical point of view. At first, the only way of the application was to apply it like a mask and the result full red hands and feet.
As the time evolved mehndi designs also evolved. Now, women can never think of any occasion without mehndi. They spent hours in the embellishment of their hands and feet. Let's check some Karva Chauth mehndi designs.
The Ever Lasting Tikiya
Probably the first design after the initial all over the application. The tikiya was round with dots around it. The tikiya design then travels to the modern form of floral infusion tikiya.
The square tikiya was also in fashion for some time. But the round tikiya never expires. It is still in fashion in its original dotted form and in many floral infusion designs. For Karva Chauth the tikiya is the best elegant option.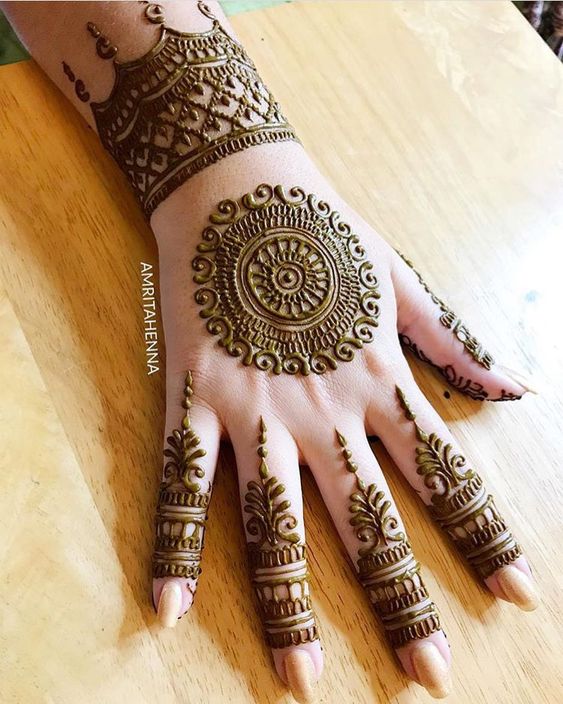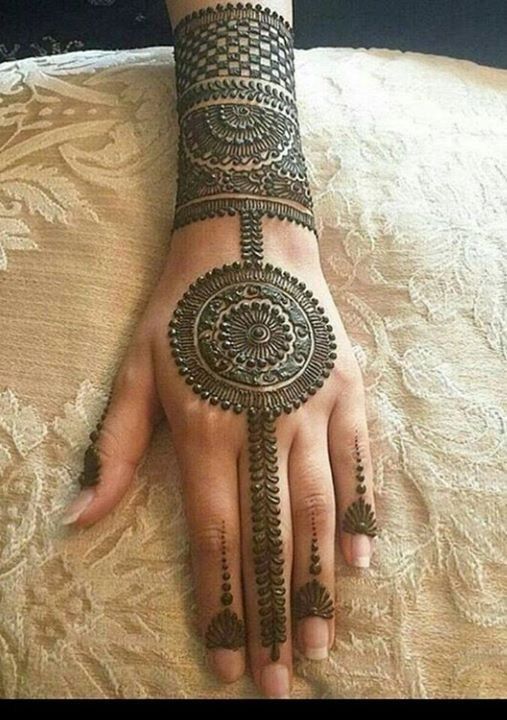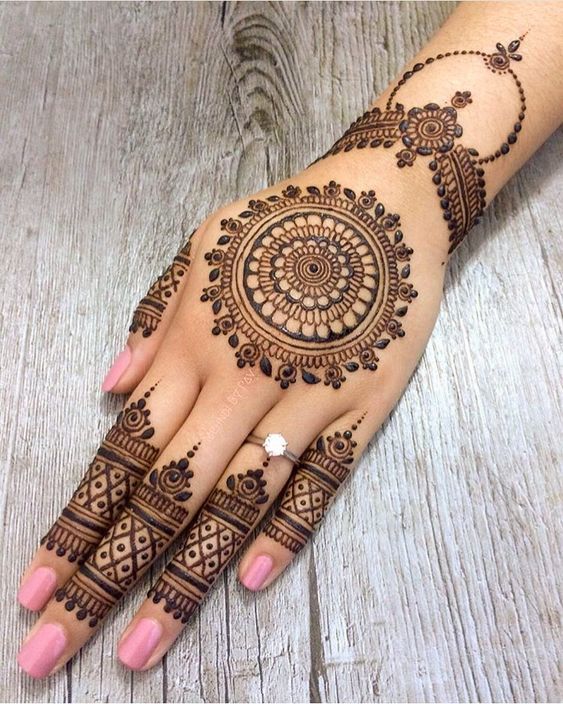 Floral Designs
The floral motif designs are vast and adorable for every occasion. You can opt from a heavy to a light design. The floral bails, the finger designs, and the full covering net or leaf patterns are different floral designs.  With a light, the dress go for a thick floral pattern and for assisting a heavy one tries soft swirling designs.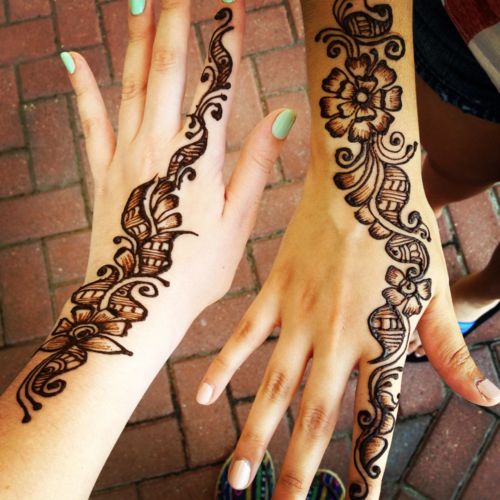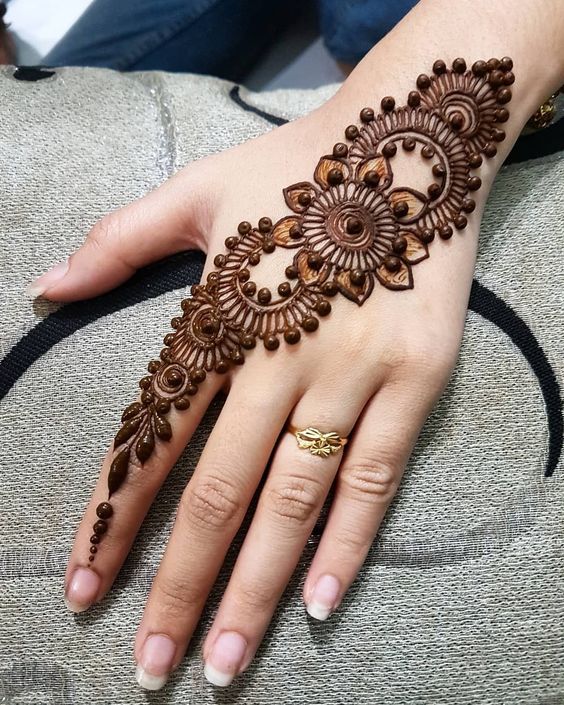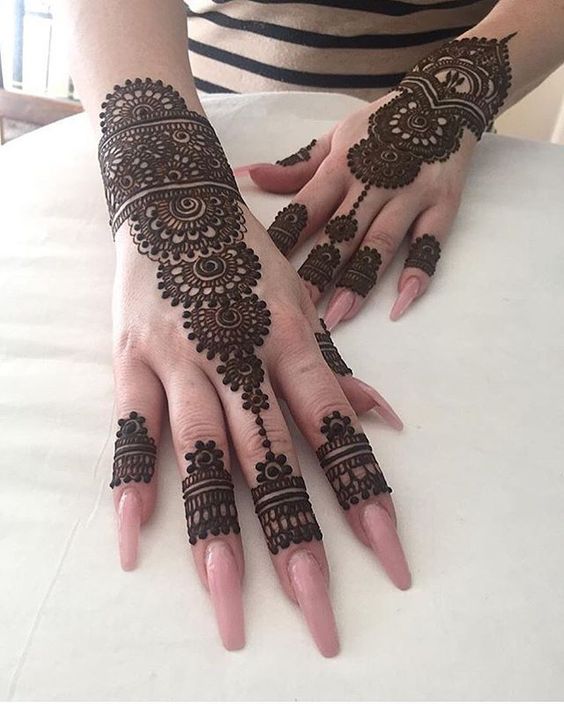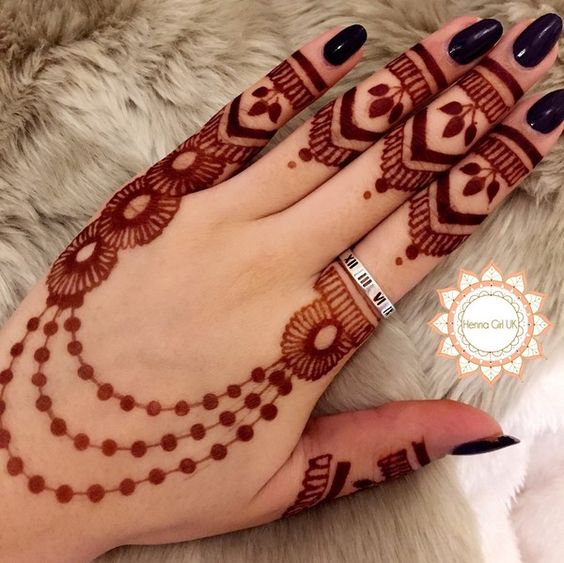 The Innovation
Now a day, you can tattoo your story or can craft your favorite name, the symbol on your hands with mehndi. That's what the creative mehndi does. But, it is hard to find expert mehndi designers for a perfect customized mehndi.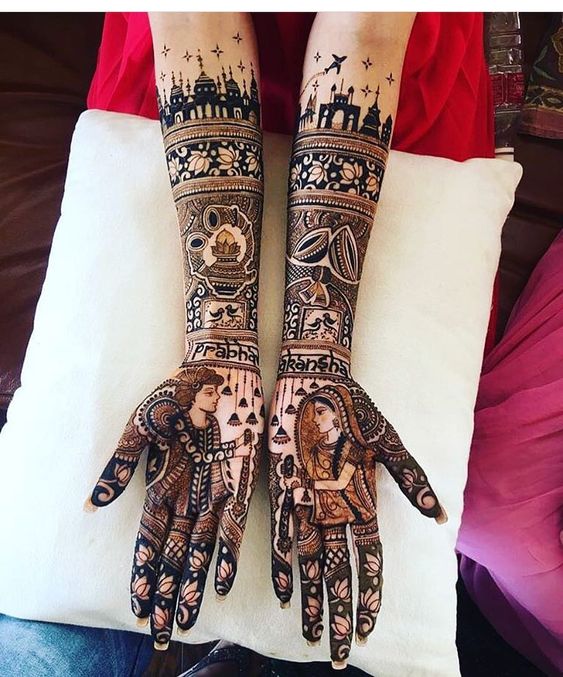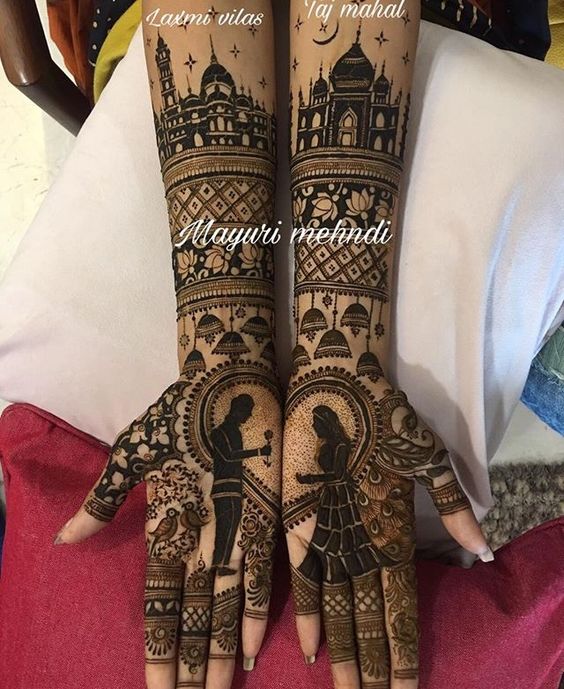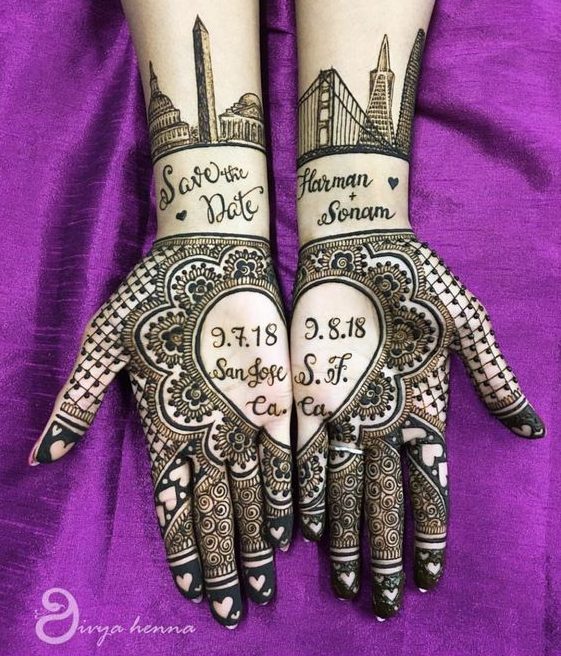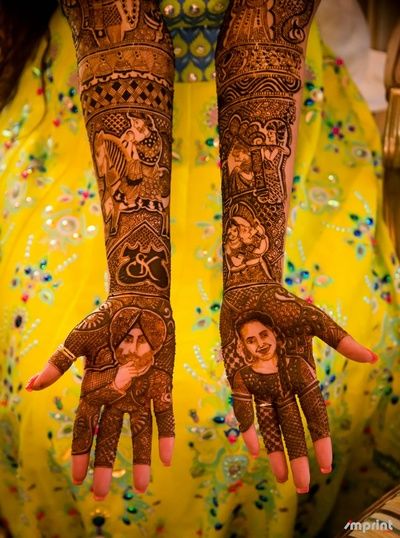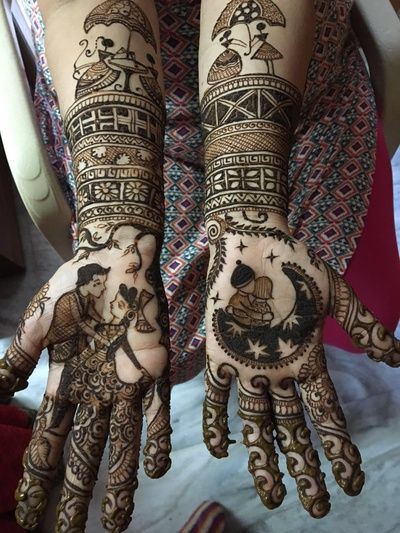 Arabic Mehndi
The Arabic mehndi designs are known for the thick, bold floral patterns. The contrast makes the Arabic designs distinct.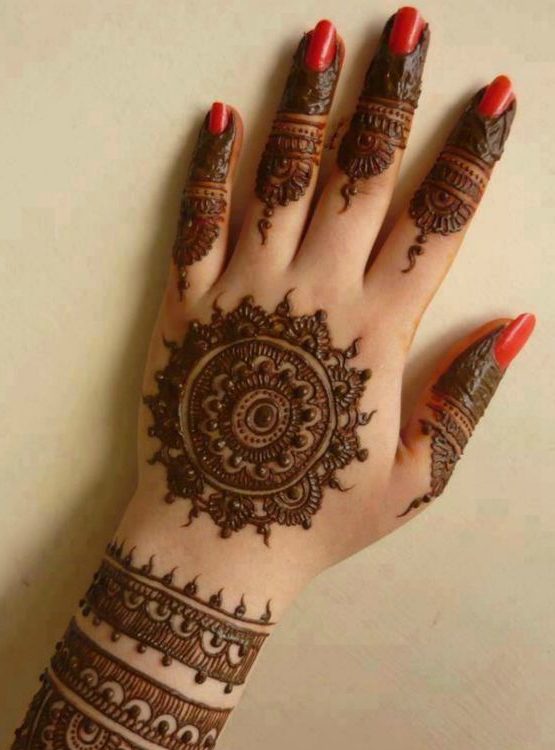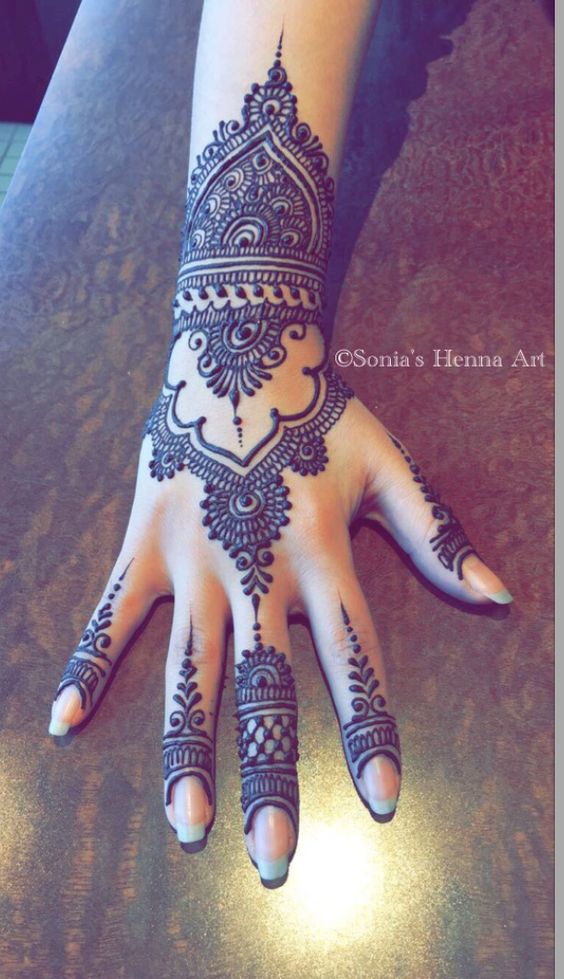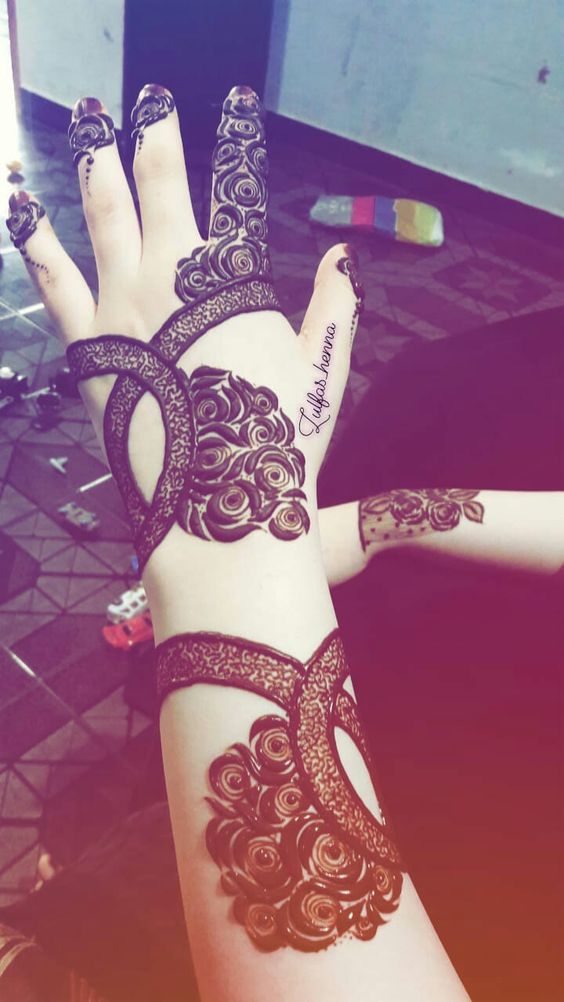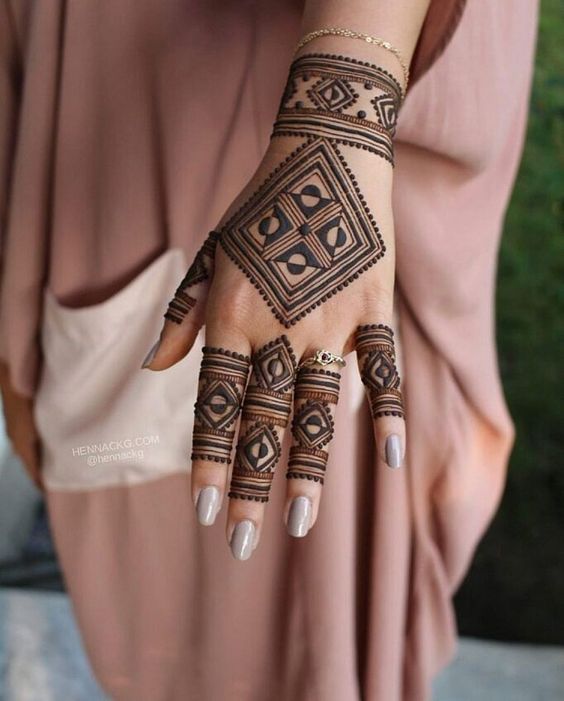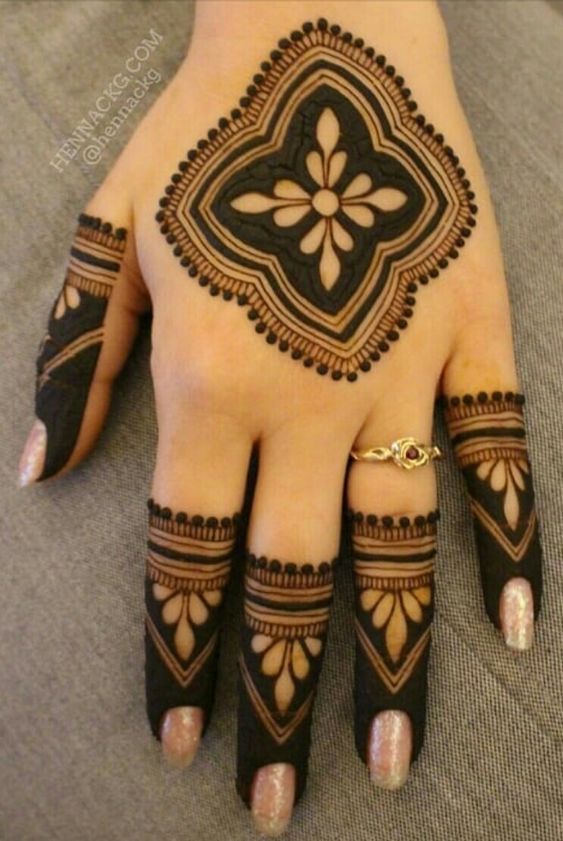 Here are some mehndi designs for Bridal :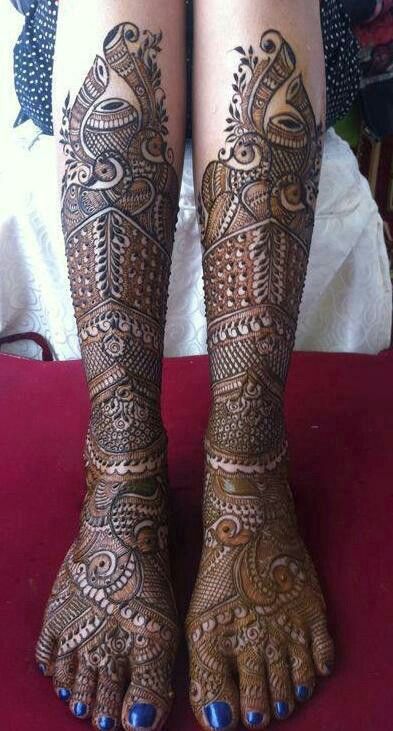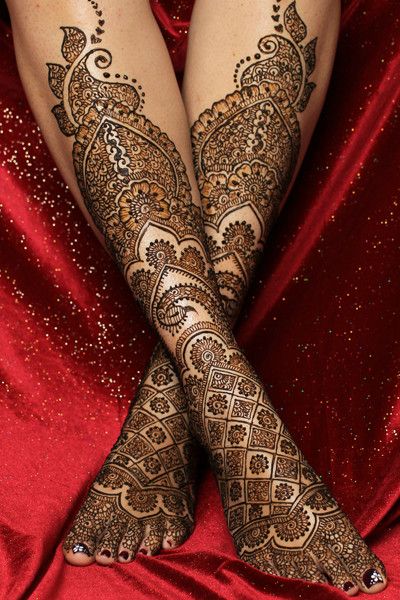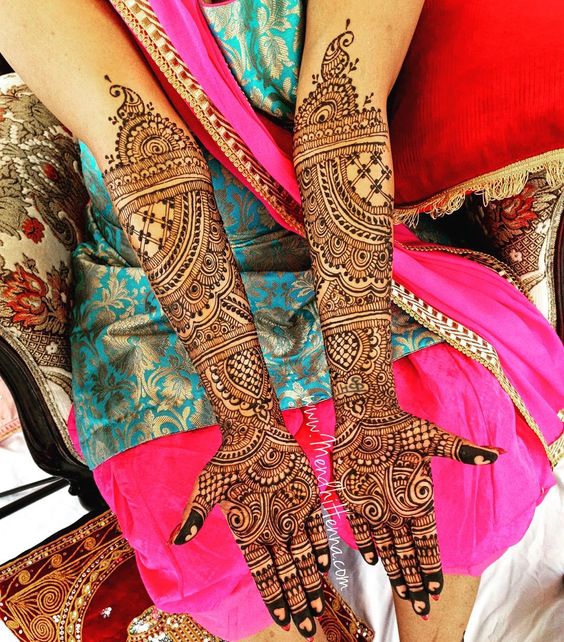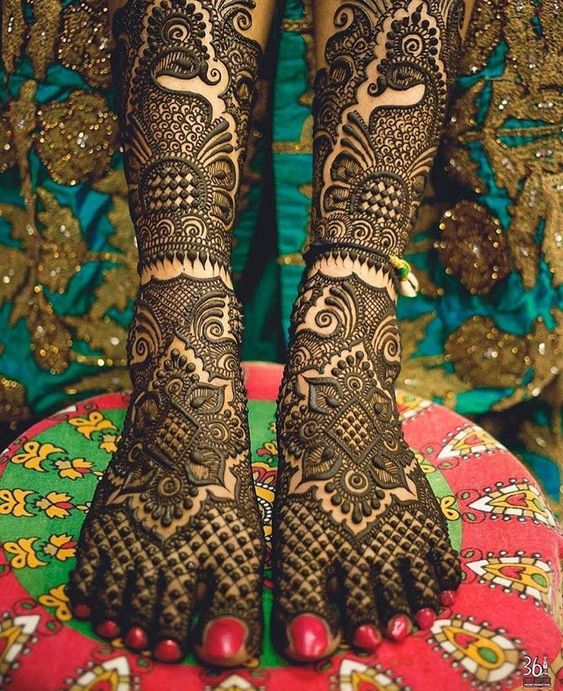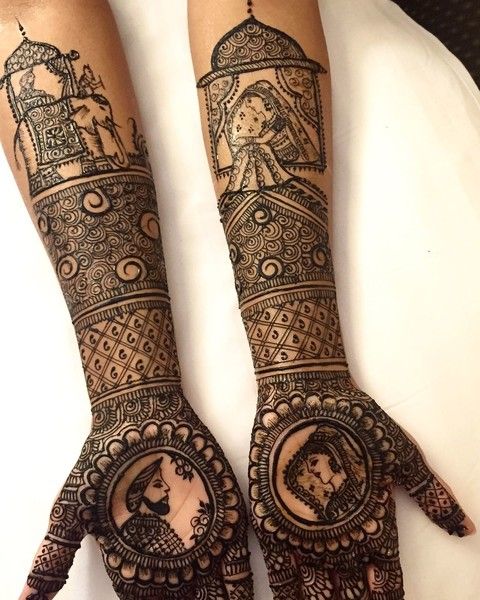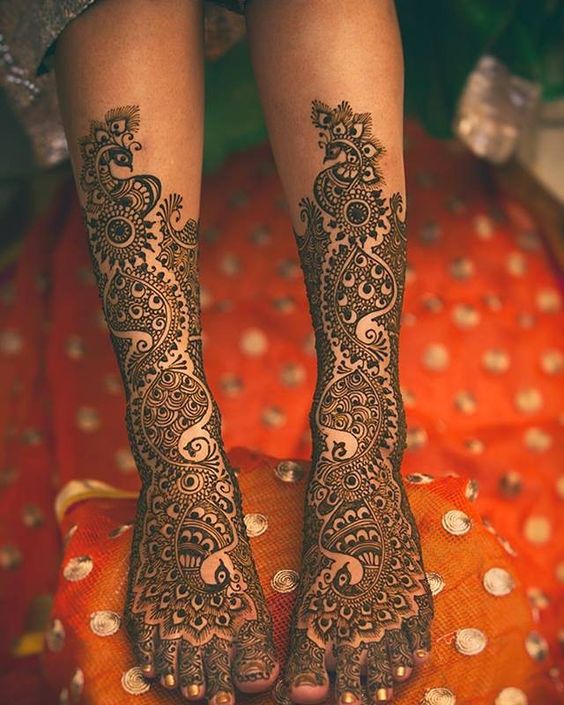 Whatever you will choose to ornament your hands with, never forget to tattoo your husband/fiancée's name!