Beauty Products that Can Cause Skin Cancer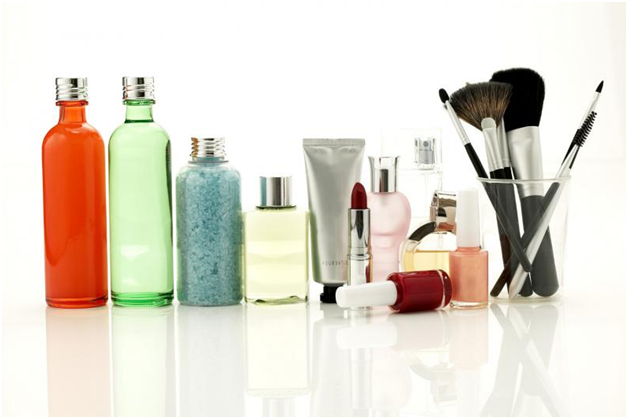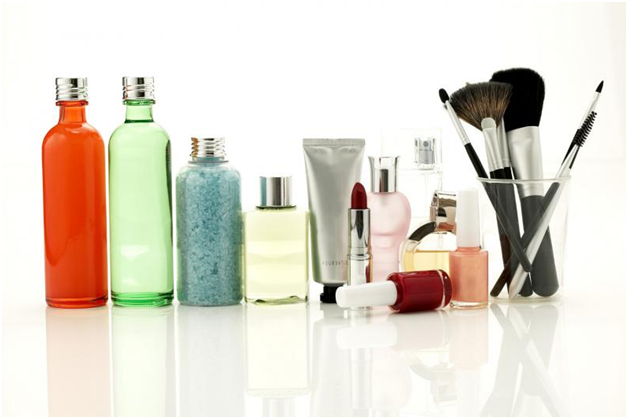 Give me 15 minutes to give you a powerful reason for not using beauty products with chemical components. Many beauty industries still use in their products, substances or chemical components that can damage our health. Despite the concern has been manifested to find lead in some lipstick, recent studies, still verify the existence of this element dangerous to health.
Remember, the higher the lead content, the higher the risk of lip cancer, since they continue a greater fixation; That is, the longer lasting or more the lipstick is fixed, the higher the content of lead. By breathing and through our skin we absorb more toxins than in any other way.
Remember our skin is the most extensive organ that we have, it is the one that protects us, and therefore it is the one that we must take care of and of course protect ourselves.  Do you know how many personal products do we need on average per day with chemical contents…?  According to studies we use 9 products per day for personal use, where we are exposing ourselves to 126 chemicals. Wuuao! That is if you are exposed to any type of cancer. And every day new toxic chemicals appear, according to the United Kingdom, around 600. Remember that a Toxic Material is a dangerous material in any solid, liquid or gaseous substance, which due to its physical, chemical or biological characteristics can cause damage to the human being, to the environment. For its acronym in English is called (Hazmat).
Many beauty products are tested on animals and contain fats derived from oil and animals. In this industry, more than 6,000 chemical and artificial substances are used.  It is up to us to stop this cancer problem, many times we buy beauty products, "cheap", just to save us a few dollars or pesos, but we do not know how much damage we are causing ourselves.
The sensitive skin, as other skin types, deserves great care, for anything other than hypoallergenic can severely damage them. Today I want to show you what beauty products are dangerous for your skin type.
The cosmetic industry highly demanded and without regulation, is progressing successfully at the expense of the health of millions of Americans before the vain efforts of the consumer that seeks to satisfy the social demands of beauty. Despite extensive research and studies, the US Food and Drug Administration (FDA) continues to put at risk the health of millions of Americans, by not regulating the frequent use of beauty products.
Research has shown that makeup contains toxic ingredients dangerous to health, whose harmful effects are not conscious consumers. Currently, there are no regulations by the FDA that limit toxins in beauty products. According to a survey, "cosmetics companies are responsible for accrediting the safety of their products and ingredients prior to marketing".
Ingredients such as phthalates, parabens, formaldehyde, and diethanolamine – which disrupt hormones, cause cancer, and skin damage – are contained in beauty products from brands such as Laura Mercier, MAC, L'Oreal, Mary Kay and Sephora, this according to investigations of the Campania Cosmetics Seguros. Some of the beauty products effects: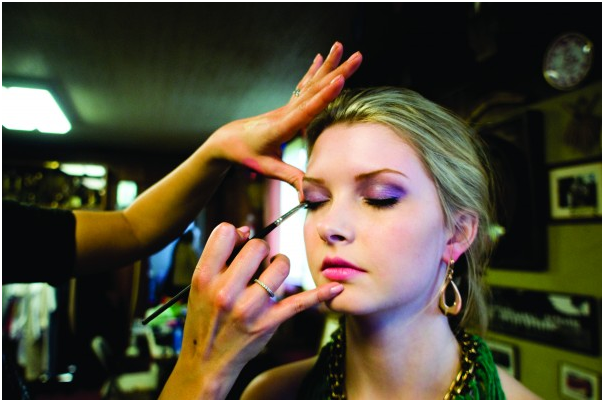 Perfumes:
Perfumes contain a large number of components, some are common and others are associated with possible allergic reactions. If your skin is sensitive you should avoid this type of perfume, much more when it contains large amounts of alcohol (always read the labels). For more terrible information visit AmaTop10
Lipstick:
Some of the natural colors used in lipsticks contain small amounts of lead. According to the National Toxicology Program (NTP), lead and lead products are "reasonably considered to be human carcinogens." However, the Food and Drug Administration (FDA) has evaluated the possible harm to consumers from the use of lipsticks containing lead. They have determined that there is no cause for concern because the lipstick is for local use and ingested only by accident and in small quantities. Always use your lipstick as directed and keep products out of the reach of children.
Products for Nails:
When you go to get a manicure and notice that the manicurist is wearing a dust mask, you may wonder if that powder is not bad for you too. Manicure salon workers wear these masks to minimize the number of dust particles they breathe when filing or molding carved artificial nails.
The purpose of the masks is to prevent the inhalation of dust, but they do not protect against the inhalation of chemical products. Professional nail care products are typically formulated to minimize exposure to harmful chemicals that can cause adverse health effects. However, excessive exposure can result in skin irritation, an allergic reaction or serious eye injury.