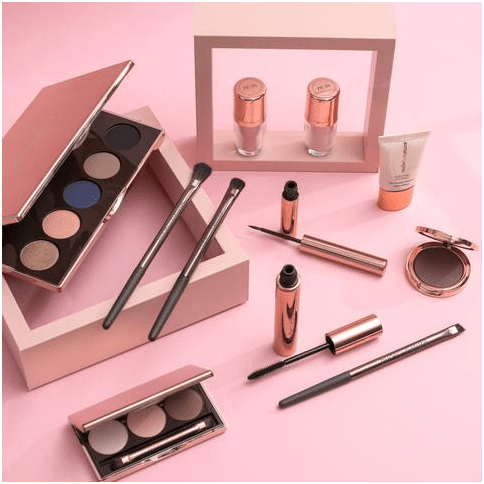 7 Worth the Splurge Beauty Products Review
We all love hitting our favorite drugstore for a shopping cart's worth of make-up and beauty products which don't really make a dent in our bank account. There's nothing better than test driving a new statement lipstick shade or a new mascara because the drugstore price obviously allows us to experiment. However, experimenting with a' luxury beauty product' is hardly that easy.
We've all been there when an expensive beauty product failed its lofty promises which potentially stopped us from ever experimenting again with beauty products that come with a substantial price tag. However, there are some luxury products that are just worth every extra penny. They are worth the splurge because they're simply better than any of their cheaper counterparts.
These trustworthy products fit into your everyday beauty routine and while the purchase price might make you cringe, the cost per use and results in long run make these irreplaceable skin, makeup and hair-fixers worth the hype.
So here are 7 splurge-worthy beauty products that you won't regret spending on!
1) Anastasia Beverly Hills Modern Renaissance Palette Review
Eyeshadows are one of the best ways to spruce up any look and while drugstore palettes can easily be good enough, some palettes are special even though they come with a lofty price tag. While we all have one of those naked palettes with the standard nudes, greys, and blacks, this unique $42 palette has fourteen bold red and yellow-toned shades that aren't for the faint of heart.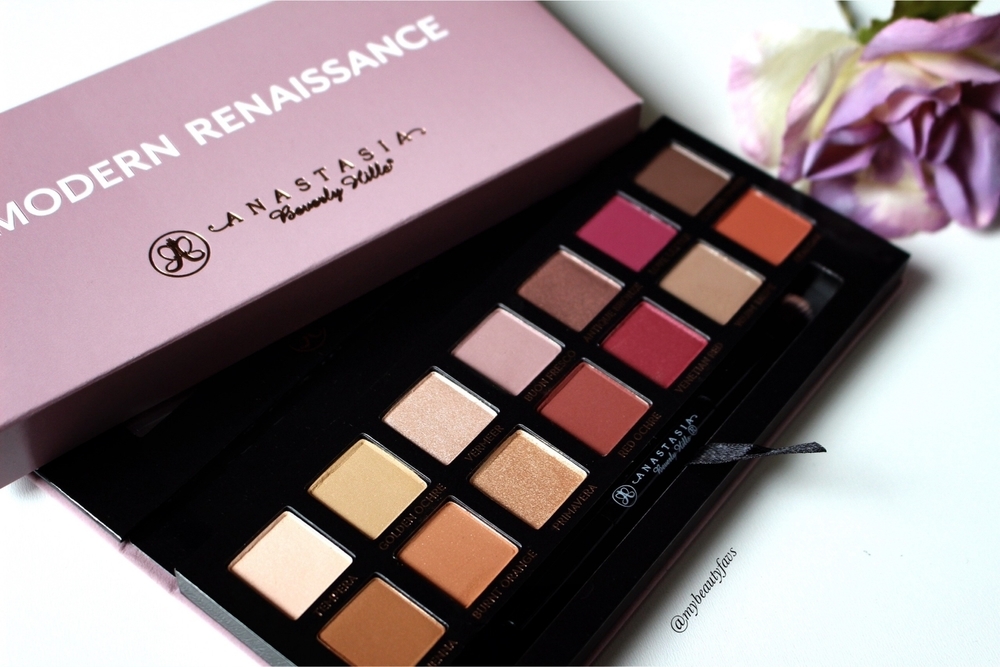 These highly-pigmented shadows blend like a dream, are extremely long lasting and fit into any sort of look, whether it's a regular look with casual maxi dresses or an elaborate party look in a cocktail dress. That might explain why the palette won the 2017 Beauty Insider Award from Cosmetic Executive Women.
2) Vintner's Daughter Active Botanical Serum Review
Though serums are often pricey, they are the most worth-it skin products to splurge on. Consisting of tiny molecules which penetrate your skin much more deeply, serums achieve the desired results much faster.
This all-natural serum containing 22 active botanicals and 60+ bioavailable nutrients, has moisturizing, anti-aging and even skin-brightening properties and gives visibly clearer, supple skin overnight.
While the $158 price tag might seem like a burden at first, a pea-sized amount would suffice to cover the entire face and neck, hence lasting you for a long time.
3) Charlotte Tilbury's Filmstar Bronze & Glow Review
While hitting the gym in your metroflex arlington tee or going to the beach might be a great way to get the natural glow, many of us don't have the time for it. Though cheap drugstore bronzers and highlighters can give off an amazing golden vibe on the rack, once applied on the face they put on an imbalanced shade and look orange or muddy on the face.
This amazing $80 product will help you sculpt your perfect just-back-from-vacation look with the finest powders and perfect coloring making it worth the splurge.
4) Giorgio Armani Luminous Silk Foundation Review
Foundation is always a great choice to splurge on. It's the base of the makeup and can hence end up deciding how your look endures through the day. This $68 foundation has consecutively won the InStyle Best Beauty Buy award for 13 years and for good reason.
Not only does it have amazing coverage, is highly blendable and buildable, and lasts throughout the day but it also leaves the skin with a sheer even look with a healthy, subtle sheen. Once you use this foundation, you'll want to be married to it for the rest of your life and every time you cheat on it, you'll remember even more as to why its irreplaceable.
5) Huda Beauty Desert Dusk Eyeshadow Palette Review
Well, yes there's a second eyeshadow palette on the list. Not like you can ever have too many of them. Inspired by desert sunsets and sand, this opulent 18 shade palette is the full picture with matte shades, pressed pearls, duo-chrome toppers, and pure glitter.
The vibrant variety looks amazing on all skin tones and is extremely versatile in the types of looks it can be used to create. The $65 product is highly blendable and long lasting and is perfect for defining your eyes with all the unique shades and textures.
6) Yves Saint Laurent Rouge Volupté Lipstick Review and Swatches
While we all have the 100 budget-friendly seasonal lip colors that we pick up with every emerging trend, every girl should have that one signature lip color that would never let her down.
Drugstore experiments are always going to have their own place but this $38 statement product is well worth the investment. It has a wide range of 40 shades, a blissful buttery texture and comes in a sexy gold casing with the YSL logo which can even be personalized with a complimentary engraving making it perfect for creating a sensation
7) Dyson Supersonic Hair Dryer review
While many would argue that any standard hair dryer would get the job done, this $400 product has become a legend and is well worth the hype. While many might be sceptical about spending that sort of money over a hairdryer, it wouldn't be an exaggeration to say that once you use the product, you'll be blown away, quite literally.
For people with long hair, drying it can take around half an hour with a standard dryer and what's worse is that the process leaves one's hair dry and frizzy. However, the amazing engineering and design of this product allow you to become bone dry in 5 minutes, that too while smoothening and sheening up your hair for a perfect look. As a bonus, the motor is extremely quiet.
So, these were 7 splurge-worthy products that you will never regret spending on!
Author Bio
Jessica Smith has been writing articles for e-business and e-lance sites for more than 4 years. Her educational background is Masters in English and journalism which gives her a broad platform to write on a variety of topics with ease and efficiency. She is an independent writer especially enjoys writing on fashion and lifestyle.