5 Easy Home Remedies to Get Rid of Dark Circles
Discoloration under the eyes is mainly called dark circles. The causes behind dark circles are heredity, prolonged cold and cough, mental stress and especially the lack of sleep. Both men and women with the different age groups can have the problem of dark circles.
But don't worry; this is not a serious problem. You can get rid of it easily with few homemade remedies.
Here are a few ways you can achieve victory over your dark circles very fast:
Almond Oil:
Almond oil has one the ingredient which is very beneficial for the skin under eyes. You need to do regular massage with the almond oil in circular motion. You will soon feel the results as this oil contains the Vitamin E which helps to fade the dark color under the eyes.
Follow these steps:
Apply it before going to bed at night and leave it overnight.
The next morning, wash it with cold water

Cucumber:
Cucumber has the skin lightening properties and regular application of cucumber juice gives eyes a refreshing effect.
Follow these steps:
Cut the cucumber into slices and put 2 slices into the refrigerator for 20 minutes. After that, put the slices on eyes for 15 to 20 minutes. Wash the areas with water. Repeat on a twice daily for a week or more.
You can also mix the cucumber juice with the lemon juice and gently apply this juice around your eyes with the help of cotton ball.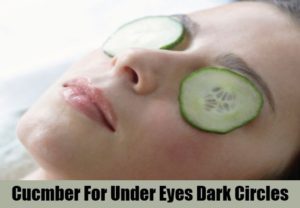 Raw potato:
Potato has bleaching properties in it that helps to lighten the skin under eyes and also good for reducing the puffiness under the eyes.
Follow these steps:
Grate a potato and extract the juice from it. Gently apply this raw juice around your eyes and leave it for 15 minutes. After that, rinse your eyes with cold water. To see the immediate effects apply this juice twice a day for a week.
If you find it cumbersome to extract the potato juice, then you can simply place the big potato slices on the eyes.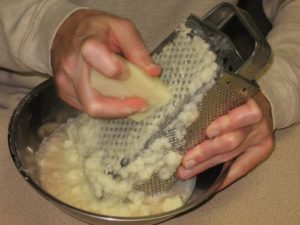 Tomato:
Alike the potato, tomato also have bleaching properties.
Follow these steps:
Mix the tomato juice with half tea spoon of lemon juice. Gently apply the mixture around your eyes and sit for 10 minutes and then wash it.
Drinking the tomato juice with some mint leaves, lemon juice and salt will also give you an immediate effect. Be sure to drink immediately after you make it.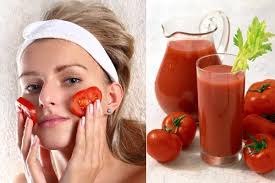 Lemon Juice:
Lemon has a special ingredient of vitamin C which helps to remove the dark circles.
Follow these steps:
Extract the lemon juice and apply it with the help of a cotton ball daily for a week.
Another option is to make a thick paste of one tablespoon of lemon juice, two table spoon of tomato puree ,a pinch of gram flour and turmeric powder, mix it well and gently apply this paste around your eyes. And wash it off with water after 10 to 15 minutes.